Need to clean your home or car upholstery? I tested 10 homemade upholstery cleaner tutorials to find the best solution. The winning mix is an all-natural cleaner that works well and removes upholstery stains with only 3 simple ingredients. Plus I'll reveal the best dry upholstery cleaner and best upholstery stain remover.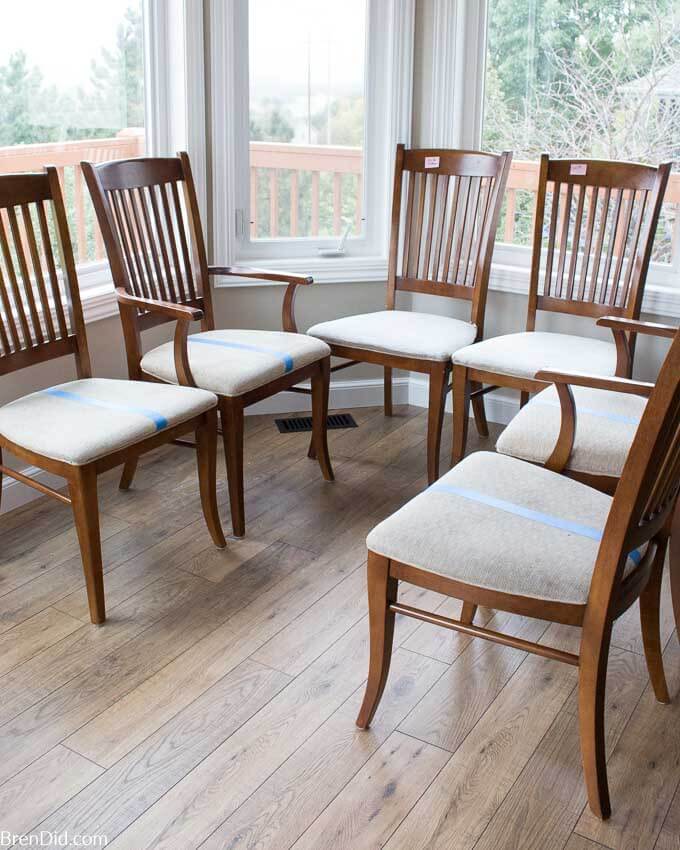 My husband and I started our marriage with very little furniture of our own. We had a hand-me-down couch from friends, our bedroom furniture, and a tiny kitchen table inherited from his parents.
After moving across the country (from Washington state to Washington D.C.) we invested in a dining room table for our formal dining room.
We were DELIGHTED with our first "grown up" furniture purchase!
Fast forward 18 years… that table and chair set has been with through seven moves, two kids, and three pets. It's served many purposes including homework desk, craft station, Thanksgiving dining table, birthday party location, and more.
And, honestly, it was looking ready for Craigslist!
The cream-colored upholstered seats were dingy and spotted with food stains, blobs of color left by paint and markers, ink and pencil marks, grape juice splotches, and many more mystery spots.
Before giving the dining set up for good I decided to give it a deep cleaning. Step one was finding a natural upholstery cleaner that would make the fabric covered seats look like new….