Fall is in the air! Get the front door ready for the changing season with these easy homemade fall wreaths. Each gorgeous natural wreath is made with supplies that can be gathered outdoors, making them economical and earth friendly.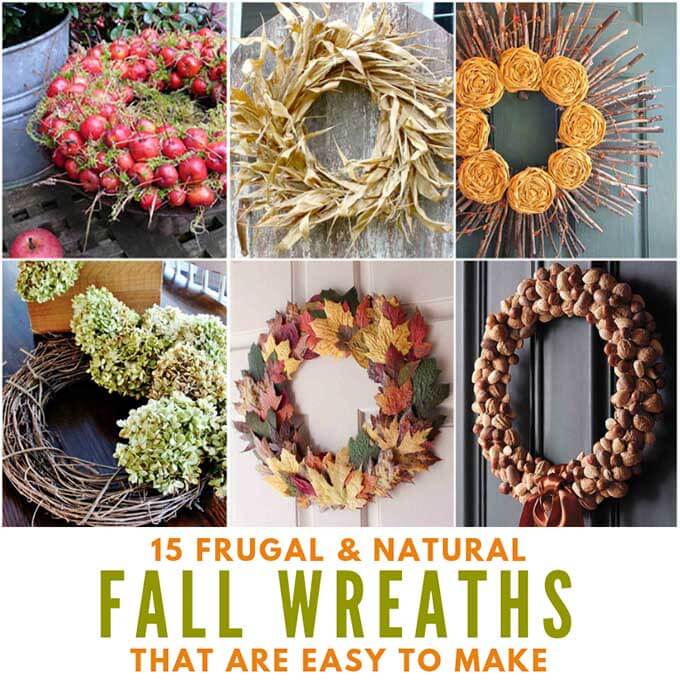 Adding a wreath to the front door is an easy way to decorate your home for the seasons.
Unfortnately, front door wreaths can be expensive and hard to store.
The solution?
Simple, budget friendly fall wreaths!
Try making one of these gorgeous wreaths with natural materials available in your area and you'll be the envy of your neighbors.
…