Paper cootie catchers are a fun holiday treat for kids that contain no sugar, won't clutter your home, and can be completed in just a few minutes. Surprise the kids in your life with a St Patrick's Day joke teller this March. They are a fun way to say Happy St. Patrick's Day!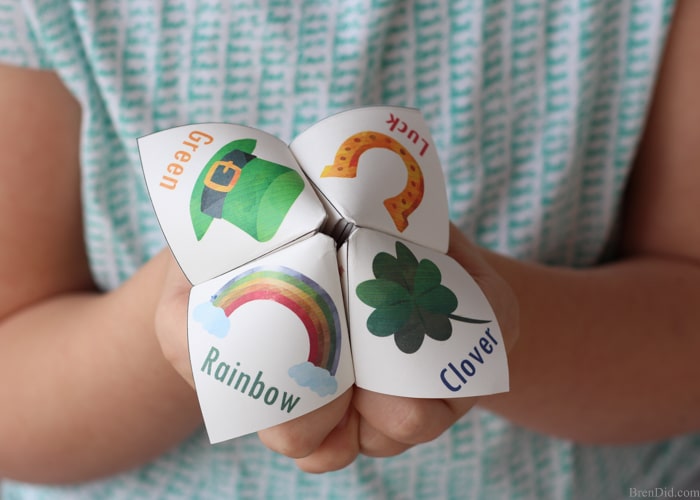 This post contains affiliate links. Read more on my Policies & Disclosures page.
Sugar-Loaded Overload
Halfway through my latest elementary school classroom party I began daydreaming that I was curled up on the sofa with a good book and a glass of wine instead of handing out candy to a noisy room full of sugar-loaded school kids.
Have you taken a gander at the St. Patrick's Day treat ideas for kids  found on Pinterest?  Most are sugary sweets that are not great for growing kids,  cheap plastic junk that clutters up their rooms (and eventually the landfill), or elaborate crafts that simply do not fit into busy parents' schedules.
What's a fun-loving mom to do?
Make a St Patrick's Day Joke Teller for kids!
…