Love cookies but want a healthier recipe? Healthy chocolate cookies contain no flour, no dairy, no eggs, and no added sugar! You can feel good about serving them for breakfast  or anytime!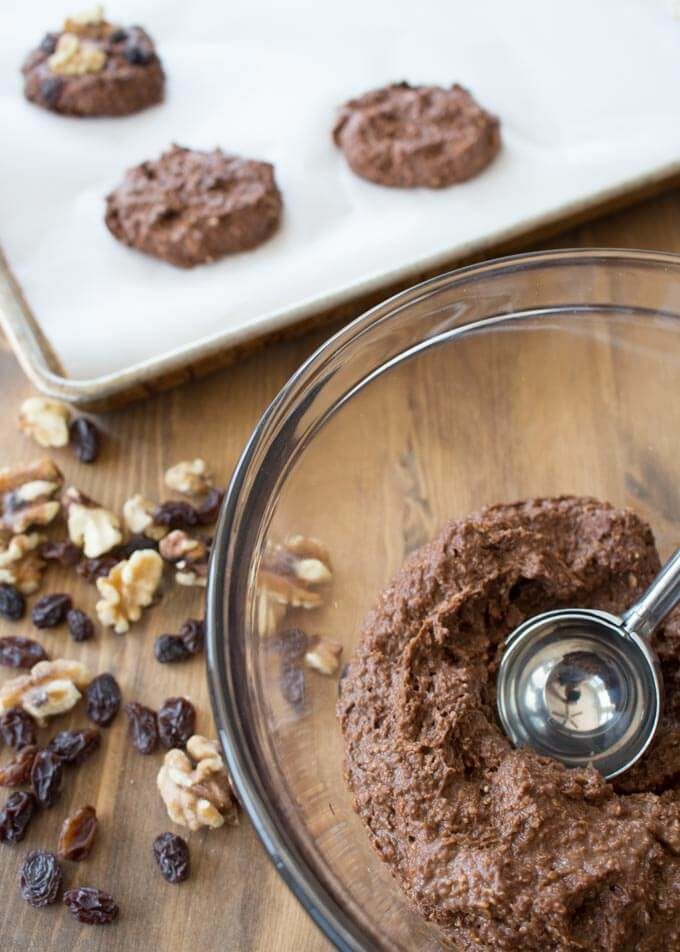 School is back in full swing! At our house that means slightly moody children who do not like being roused from bed early in the morning!
Is it just me or does there seem to be WAY too much drama over breakfast choices as the school year begins? I'd love to be the kind of mom who is up early enough to make a hot meal each morning…
But, in reality, I'm the kind of mom who stays up too late working and is tired in the morning. I'm happy to just be in the kitchen, showered and clutching a cup of coffee while the kids eat breakfast.
…