These two easy recipes for laundry detergent liquid makes 14 loads of non-toxic laundry detergent for about $3.oo and rates an A on the Environmental Working Group (EWG) Healthy Cleaning scale. Learn the simple way to make liquid detergent in small batches.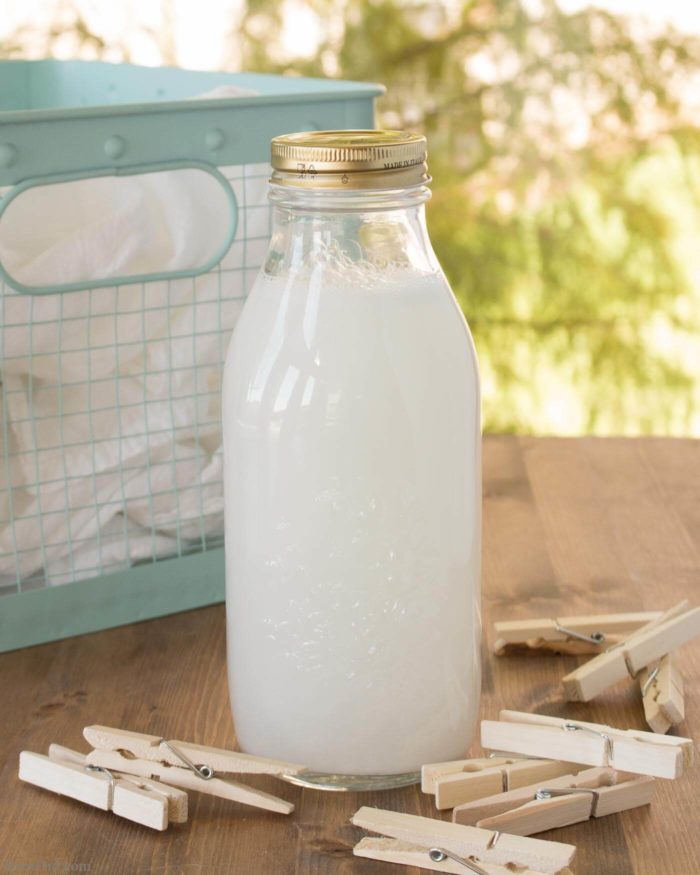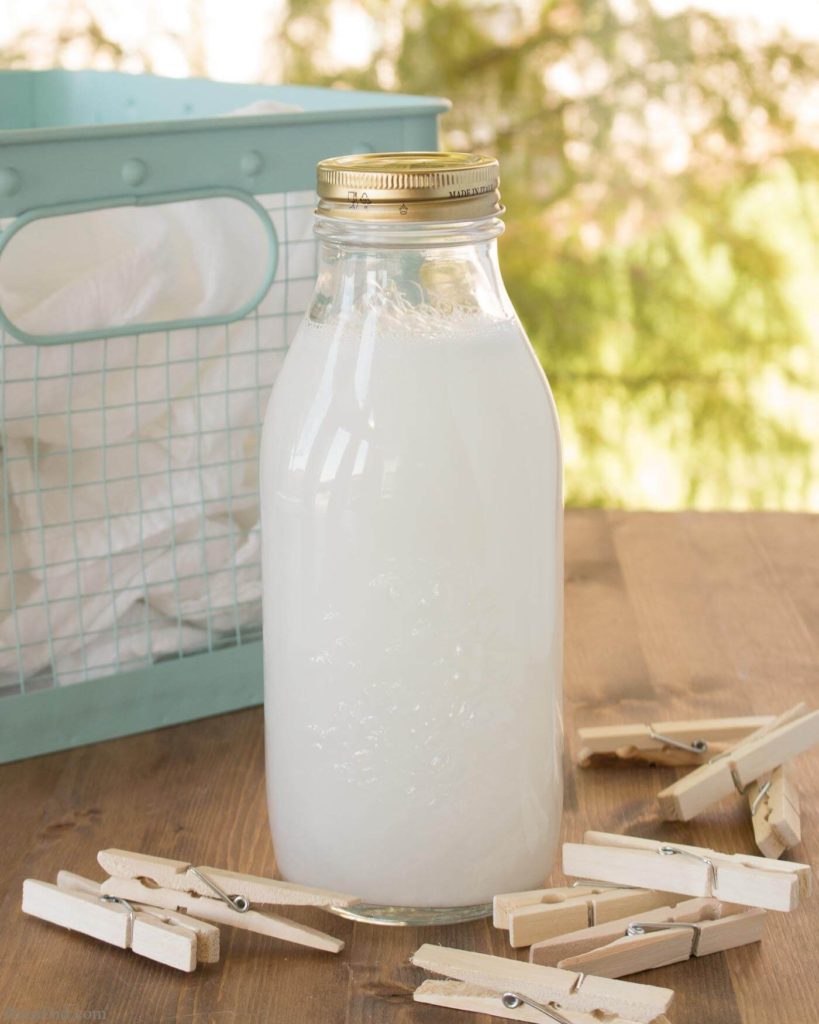 This post contains affiliate links. They don't cost you a thing, but help us bring you creative projects. Read more at Policies & Disclosures.
Homemade Laundry Detergent
I have been making my own natural homemade laundry detergent for close to three years. It's an easy powdered detergent recipe that has no dangerous chemicals or additives, works great, and is cost effective.
I love the powdered detergent but it does require grated Castile soap. Since I have not found pre-grated Castile soap this means a bit of extra effort to make the detergent.
Liquid Detergent Requests
Multiple readers have asked me to make a liquid detergent recipe, either because they don't want to grate soap (who can blame them) or they prefer liquid detergent. I get it… I was a liquid laundry detergent user when I purchased detergent.
So, what's taken me so long? Honestly, I could never find a liquid detergent recipe that was easy to make, worked well, and didn't produce gallons and gallons of detergent. Who has the storage space for a 5-gallon bucket of detergent anyway? And, since homemade detergent does not usually contain preservatives, I worried that these huge batches could develop mildew or mold before they were used up….