Surprise Dad with a hilarious free printable joke teller filled with funny Father's Day jokes. Dads love the  groan-worthy jokes, kids love the folded paper craft. It's a win-win for $0!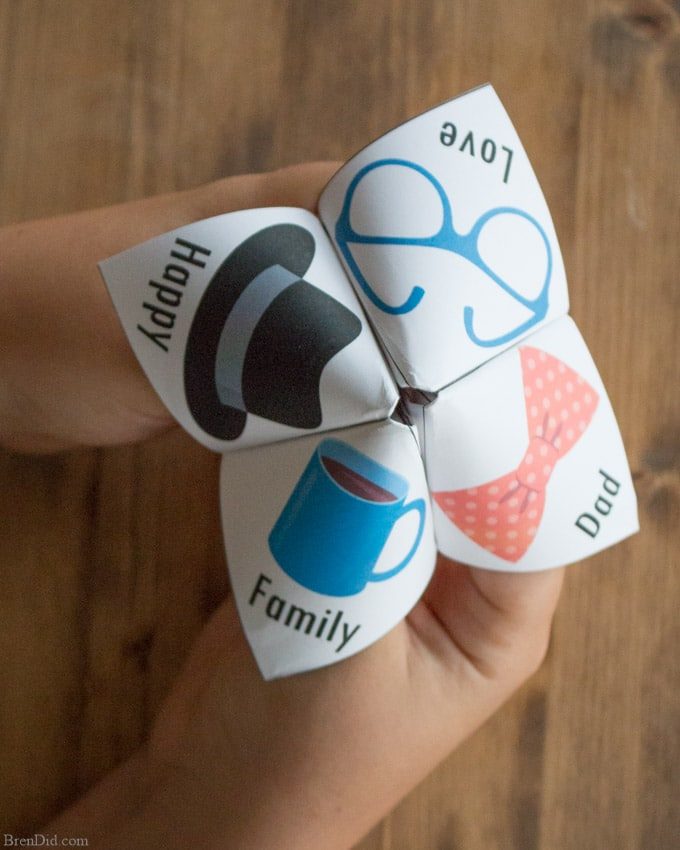 This post contains affiliate links. They don't cost you a thing, but help us bring you creative projects. Read more at Policies & Disclosures.
Dad Jokes
Is there anything sweeter than the sound of kids laughing with their Dad? I love listening to my kids joke around with their father and love my memories of silliness with my own dad.
And the jokes…
Ah, the terrible, groan-worthy Dad jokes…
It seems that the worse the jokes get the more kids (and their Dads) love them.
…