This Christmas joke teller (or fortune teller) is full of silly Christmas jokes that are perfect for elementary school students. Grab the free printable for a fun Christmas party or a simple class activity!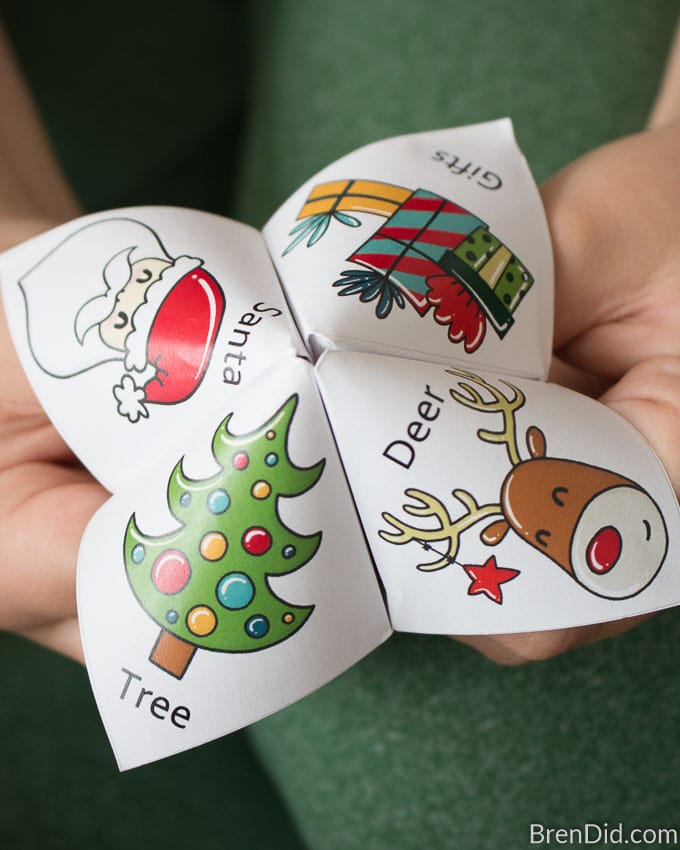 This post uses affiliate links. They don't cost you a thing and help us bring you creative projects. Read more in Policies & Disclosures.
The History of the Fortune Teller
Did you ever play with a paper fortune teller when you were in school? They are a simple paper game made by folding a square of paper into a moveable device with 8 flaps that are filled with messages or "fortunes."
Never heard of fortune tellers? You may have called them cootie catchers, salt cellars, or chatterboxes depending on where you lived as a child.
The exact origin of the cootie catcher is unknown (some claim they came from 17th century Europe while others believe they are a Japanese origami invention) but it's safe to say that they were popular with children all over the world by the early 20th century.
…