Evergreen scented vinegar for cleaning (pine vinegar) can be made with just two simple ingredients: vinegar and fresh evergreens. Learn how to make this easy pine scented cleaner today!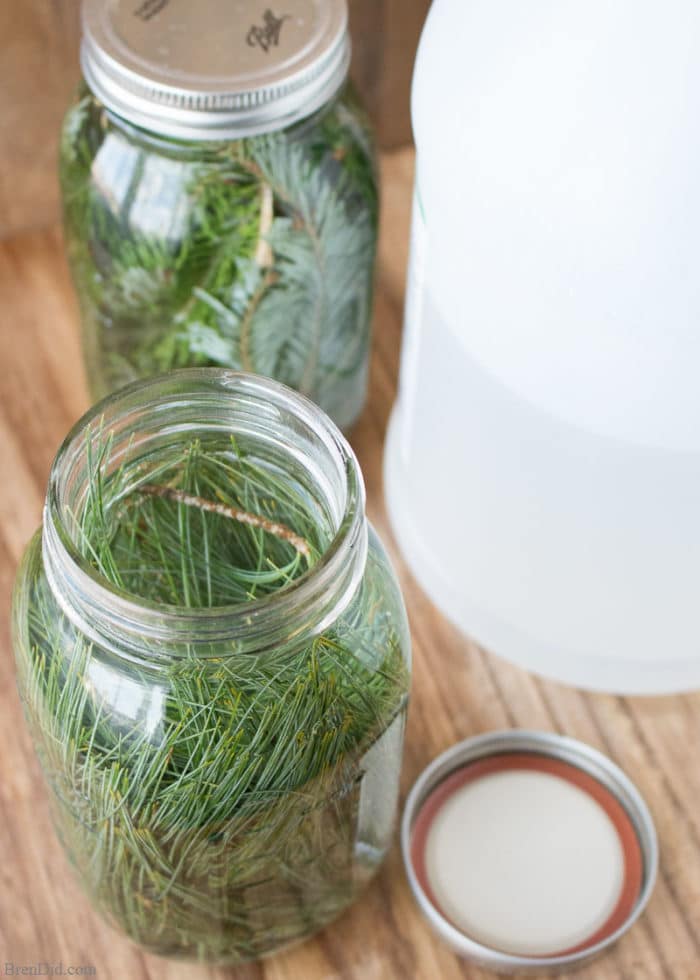 This post uses affiliate links, they don't cost you a thing and help us bring you green cleaning tutorials. Learn more in policies and disclosures.
Vinegar is one of my favorite weapons in the green cleaning war.
Unfortunately cleaning with vinegar makes the house smell  like…
well…
VINEGAR.
(Big shock!!!)…