Simple craft supplies such as yarn, buttons, popsicle sticks, and pipe cleaners make sweet little Mothers Day flowers. These 15 Mother's Day crafts for kids are easy, creative, and beautiful! Perfect for Mother's Day gifts.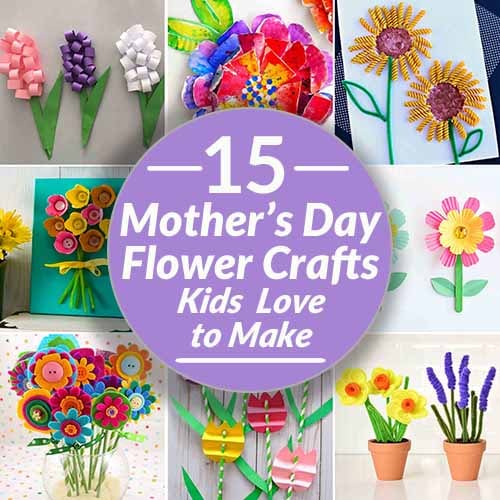 Mother's Day Gifts
A little fact about me: I love homemade Mother's Day gifts from my children.
Don't get me wrong. I appreciate the store-bought gifts and cards that my husband coordinates and will never say no to a bouquet of flowers or a special Mother's Day coffee run.
But I truly adore the handmade treasures my kids proudly hand over on Mother's Day. Their gleaming eyes and big smiles show the pride in their creations and the delight they take in giving.
Priceless!…