Hi! I'm Bren and Bren Did is my little slice of the internet!
Since reading my first cleaning label and deciding I could make my own furniture polish, I've spent 10 years researching and writing about natural cleaning.
And I want to help you learn how simple and effective green cleaning can be!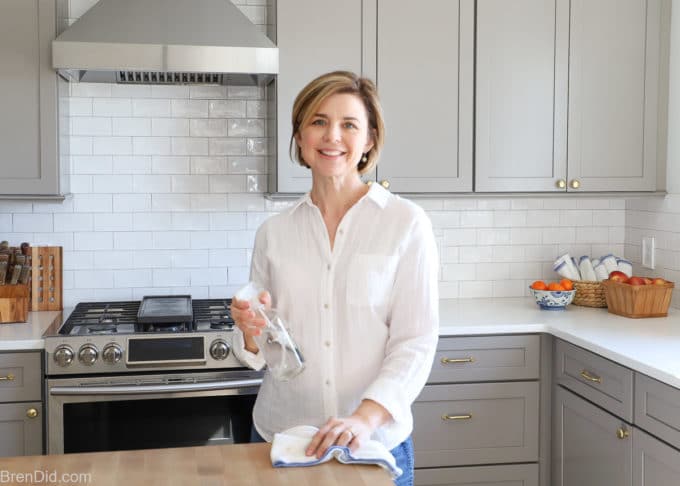 The Journey to Natural Cleaning
I didn't start out as a natural cleaning expert. When I first started, I was just a mom who wanted a clean house without exposing my children and the planet to harmful ingredients.
I started researching and testing safer cleaners. Little by little I began to tune out the advertisements and marketing telling me how I should clean and began to trust my own knowledge and experience.
Your Path is Your Own
Have you ever reached under your kitchen sink or into a bathroom cabinet for a bottle of household cleaner and wondered, "How toxic is this?" You want to use more natural cleaners, but you're not sure where to start.
I understand. Because I used to feel the exact same way.
You're overwhelmed by the vast amount of information available.
You're disappointed by cleaners that have failed to live up to their promises.
You're skeptical about the effectiveness of "natural" products and the advice you find online.
You don't know where to start.
At Bren Did, you'll learn simple and effective ways to clean. You don't have to have a degree in chemistry, make your own soap, or give up your dishwasher.
I promise!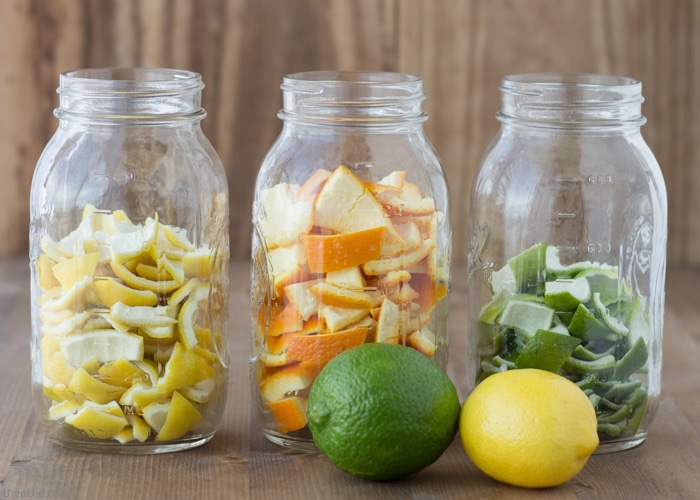 What Readers Are Saying
Absolutely LOVE your cleaning recipes; easy to make and they really WORK!!! Telling my friends about your site so they can enjoy your insights. Housework is NOT my favorite pastime, but you have enabled me to make it almost pleasant not to mention having much more under-counter space for the cleaning supplies that actually CLEAN. – Rebakah B.

Thank you for your wonderful site! I've been using your homemade fabric softener and room spray for about a year now and LOVING them. I just recently tried your floor cleaning method and it CHANGED MY LIFE! – Grace M.

Thank you for your funny, inspiring blog. You make my day!! I have made all of your cleaning potions in my kitchen and thrown out every product with harmful chemicals. Keep up the good work of great ideas that make our days. – Jennifer J.

I wanted to tell you how much I appreciate the work that you put into your site. I have already learned *so* much from it, and I'm really looking forward to reading your future posts! – Katie T.

Are You Ready To Try Green Cleaning?
So you're here, and you want to find natural solutions for your home, but you're overwhelmed by information and/or skeptical about the effectiveness of natural products… it's completely understandable!
Let me assure you, cleaning can be simple and…dare I say it… FUN!
Start with my easy multi-purpose cleaner! It uses just two ingredients (one of them is water) and takes about 2 minutes to make.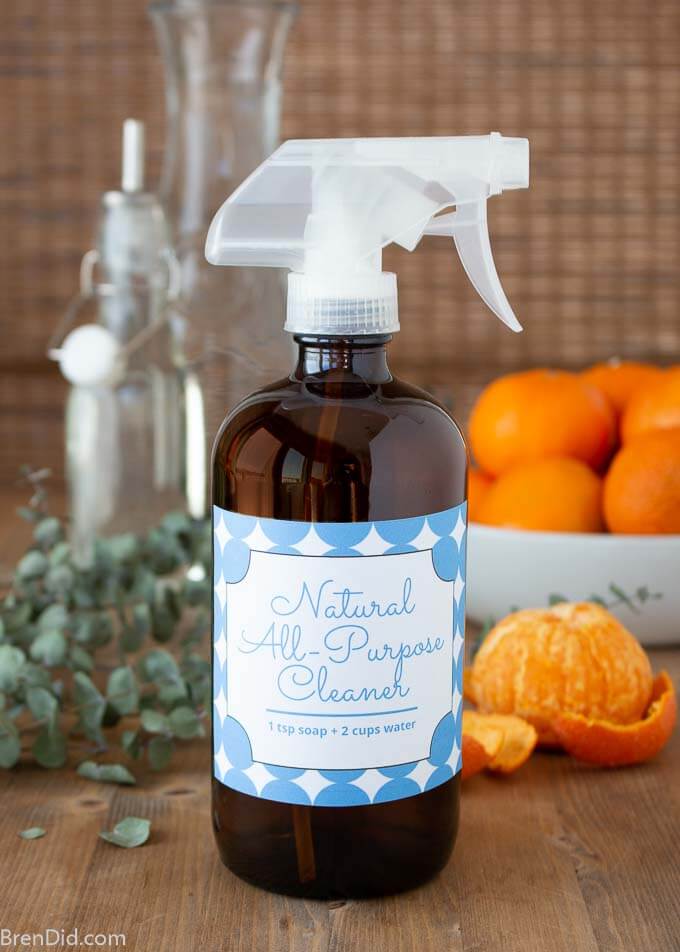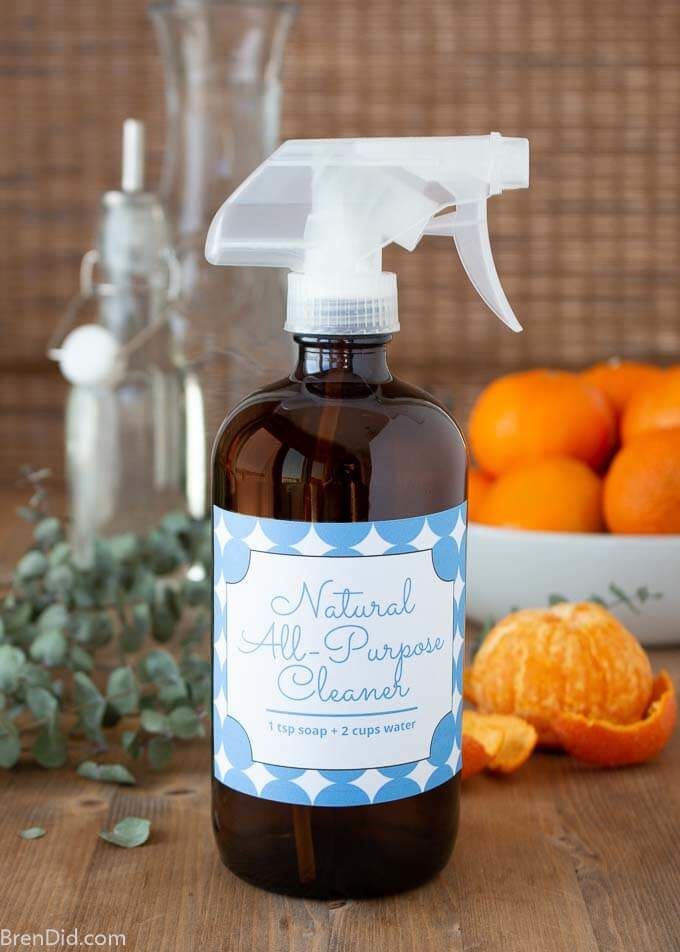 In the News
You may have met before! Bren Did has been featured in places like the Wall Street Journal, Southern Living, and One Green Planet.
Next time I have an issue, I'll be test-driving these green drain cleaning ideas from Bren Did — a DIY blog which also provides a helpful explanation of why the baking soda and vinegar method is a flop.

– Southern Living, Does Unclogging the Drain with Baking Powder and Vinegar Really Work?
Let's keep in touch!
Sign up for my weekly newsletter full of simple natural cleaning tips and tricks.
We can master natural cleaning, together.