Welcome! I'm Bren and you've stumbled onto my internet home. Bren Did is where I create, photograph, and write about my favorite projects including natural cleaners, simple recipes, easy crafts, safer body care, and free printables.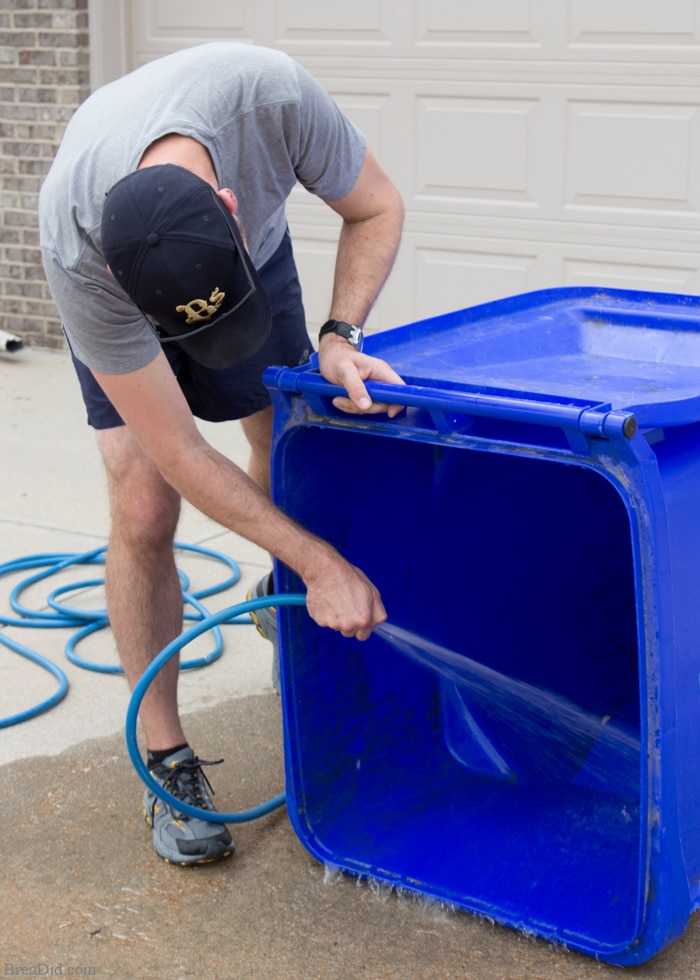 *I get some assistance from my darling husband (look at him cleaning garbage cans for my photos) but he will gladly point out that the (crazy) ideas come straight from me.
I've spent the last 18 years as a military spouse, moving around the world, jumping from job to job, and becoming a mom.  It's been a challenging life but I wouldn't change a thing.
*I might change that you broke your arm on the first day of Dad's deployment thing but you get my drift.
In 2014 I started blogging to share ideas and connect with other women who were dealing with the same concerns as me. (Here's more about why I blog as my job.)
*I'm a mom who loves good coffee and a childless trip to Target but who is also concerned about the chemicals and additives we're constantly exposed to via household products.
The name Bren Did comes from the response my projects get from friends. When I tell them about making natural laundry detergent  or baking muffins with no flour, no sugar, and no oil they look at me like I'm a little insane and mutter something like "of course you did!"
*I decided to give my friends a break and share my projects with you. Now your friends can look at you like you're crazy and whisper "of course you did"!
The adorable little people pictured below are my greatest achievement (and sometimes my biggest frustration).  A few of my favorite things include movie nights, school-canceling snow days, blue and white ginger jars, giant rolls of brown paper, and our rescue dog Gus.
*I also love a perfectly clean house, never stepping on Legos, and good hair days, but let's be serious!
I couldn't be more excited to have you here for a visit. Thank you for spending some time with me.

Need to get in touch?  Email me at hello @ brendid.com, comment on my Facebook page, join me on Instagram, follow me on Pinterest, or find me on Twitter.
Bren Did Newsletter Subscribers Get Access!