Hello and welcome!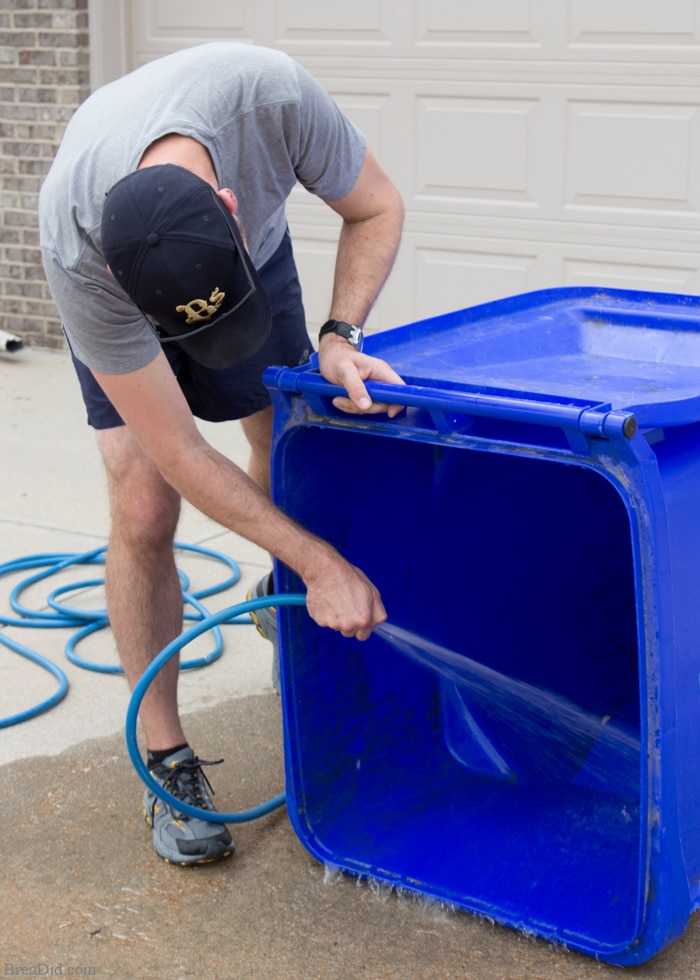 Each of the projects on Bren Did is created, photographed, and written about by me.
*Okay, I sometimes get assistance from my darling husband – (just look at him over there green cleaning and deodorizing garbage cans) – but he will gladly point out that all of the ideas come straight from my odd mind.
Who Is Bren?
Slightly crunchy mother of two is how I describe myself.
Crunchy because I am concerned  about the dangerous chemicals and unnecessary additives used in household cleaners, body care products, and processed foods and do my best to avoid them.
Slightly because I won't ever stop shopping at Target and I really appreciated the epidural during child birth (Hey, I had 10 pound babies!)
Mother of two because those adorable little people pictured below are mine!
Some of my favorite things are movie nights with my family, school-canceling snow days, blue and white ginger jars, giant rolls of brown paper, and our rescue dog Gus.
Why do I blog?
I started blogging at Bren Did to share creative projects and connect with other women who were dealing with the same concerns as me.
We were living in Japan at the time (we have lived in eight different places in the past 16 years → West Coast, East Coast, Midwest, and East Asia) and I was looking for something MORE as a wife and mother. (You can read more about my blogging journey here.)
Why did I name the blog Bren Did?
The name Bren Did comes from the response my projects get from my friends.
We'll be out at coffee and I'll start telling them how I made my own natural laundry detergent  or baked muffins with no flour, no sugar, and no oil and they inevitably mutter something like…
"Of course you did!"
I decided to give my friends a break and share my projects with you instead. And I'll show you exactly how you can do them too! 
I'm so glad you're here for a visit!

Need to get in touch?  You can email me at hello @ brendid.com, comment on my Facebook page, join me on Instagram, follow me on Pinterest, or find me on Twitter.
Subscribe to the Bren Did Newsletter to Get Access