The name of this non-toxic household staple many sound odd, but I assure you  it is a great natural furniture polish (and much, much more). Curious about the name? I call it wonder dressing because the ingredients are ones you might find in your favorite salad dressing (and vinaigrette is just too hard to spell on the label).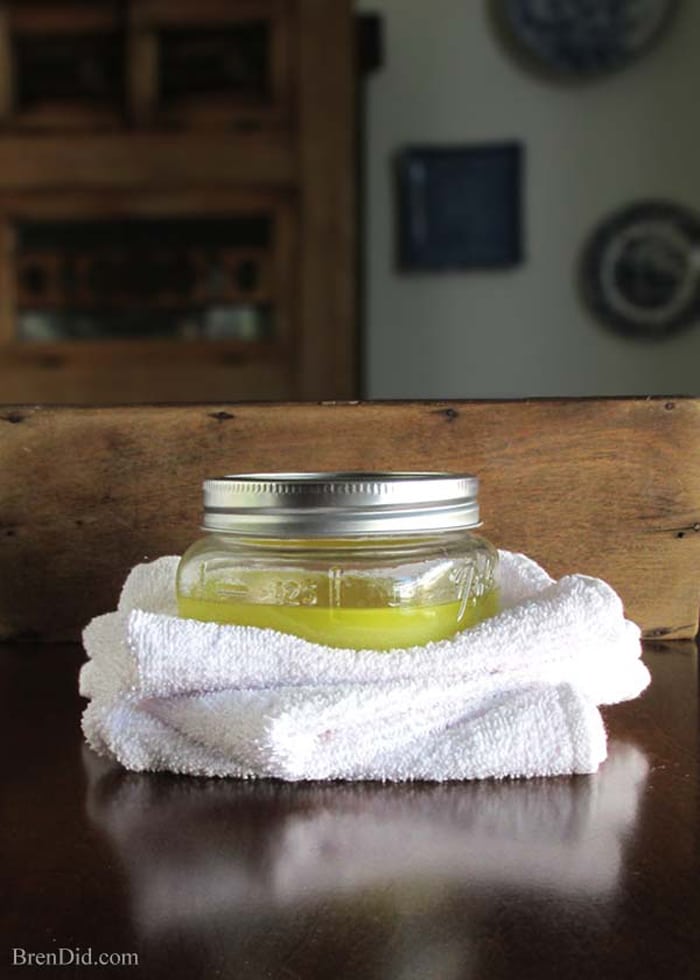 This post uses affiliate links. They don't cost you a thing and help us bring you creative projects. Read more in Policies & Disclosures.
High Standards for Household Cleaners
Wonder Dressing could be used for salad topping (minus the essential oils) which means that it meets my safety standards. A friend pointed out the salad dressing/cleaner relationship to me after I gave her the recipe. I was delighted! Why?
I used to clean and polish my wood with commercial furniture oil until I found out that it rated F (as in FAIL) by the Environmental Working Group. I said goodbye to it as I moved toward natural, non-toxic home cleaning.
Imagine your child dropping a dinner roll on the freshly polished dining room table then pick it up to eat it without a second thought. I'd prefer that a non-toxic cleaner had been used on that table… not one full of hazardous chemicals.
Natural Furniture Cleaner and Polish Uses
Wonder Dressing can:
Dust and protect finished wood surfaces in your home (cabinets, furniture, railings, window casings, mantels, baseboards, etc.)
Remove fingerprints and smudges from stainless steel appliances (clean with a damp rag then lightly apply dressing and watch them disappear)
Minimize water damage rings or spots on furniture (just apply and blast with a hair dryer)
Dust and polish leather furniture (apply dressing sparingly to a soft cloth and wipe gently)
Shine faucets and help them resist water spots (wipe clean with a damp rag then apply dressing)
Remove sticky/tacky residue left by price tags on glass or plastic items (apply generously to residue and wipe clean)

And much more… (basically I make a batch and walk around the house shining things up until it is gone)
*I recommend testing this on a small area of each item before going polish crazy.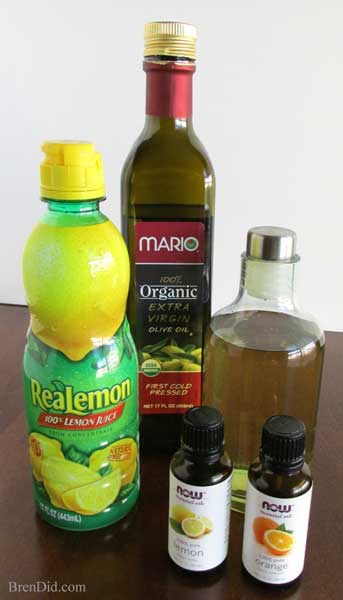 Ingredients
I make Wonder Dressing in small batches:
Directions
Combine ingredients a bowl or glass jar and stir until oil does not separate out (it will thicken slightly).
Apply lightly to wood with a clean paper towel or rag. (If surface is very dirty first wipe it clean with a damp rag.)
*You can also use a spray bottle to mix and apply the polish, spray lightly (a little goes a LONG way)!
Cost
This solution costs $0.87 for 2 ounces (and 2 ounces goes a LONG way).
Olive oil – $0.35
Vinegar – $0.09
Lemon juice –$0.33
Essential Oils – $0.10
More All-Natural Wood Care Tutorials
These all natural cleaners will keep your home in tip top shape!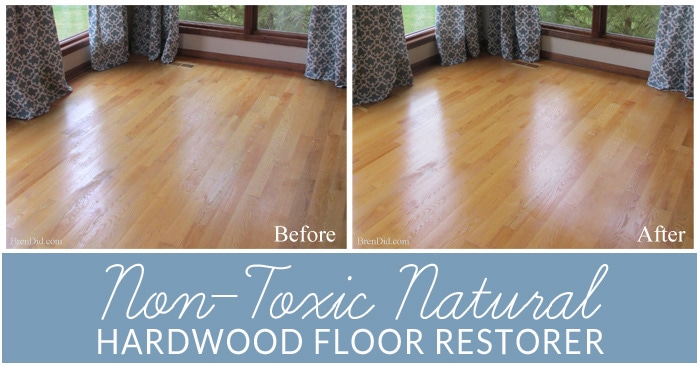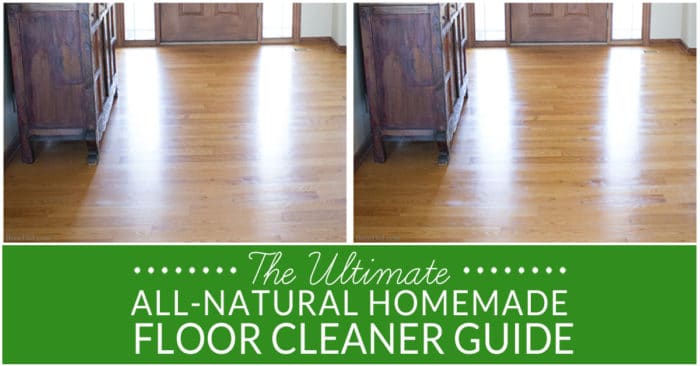 Like my all-natural home care tutorials? Sign up for my free newsletter below and never miss a thing!