A glass spray bottle is the best storage container for homemade cleaners and essential oil recipes. Glass does not react with essential oils and other green cleaning ingredients and is often recommended by green cleaning experts. Learn how to make an upcycled glass spray bottle without breaking the bank.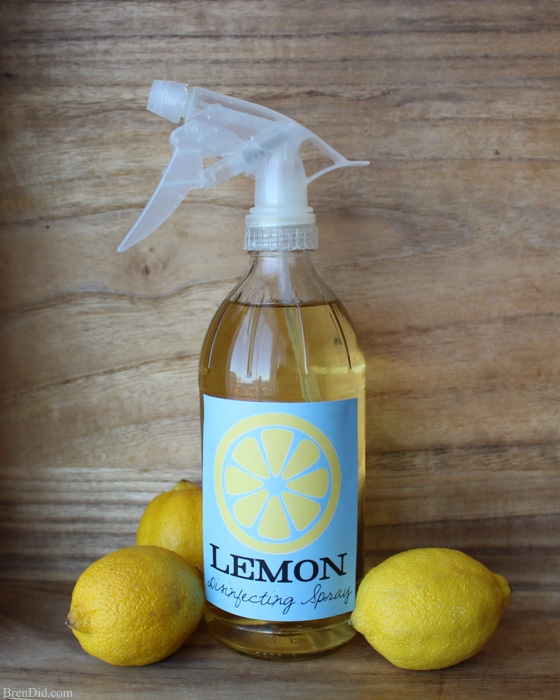 This post uses affiliate links. They don't cost you a thing and help us bring you creative projects. Read more in Policies & Disclosures.
The Glass Spray Bottle Dilemma
I make lots of my own homemade cleaners and laundry products. I store them in glass containers and spray bottles to prevent plastic chemicals from leaching into my green cleaning solutions.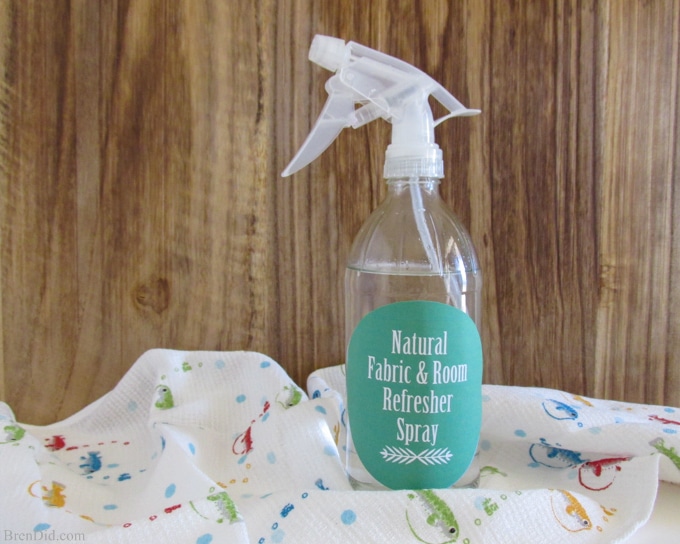 Buying Glass Spray Bottles
While I love glass spray bottles, I hate the price. Commercial glass spray bottles can cost more than $5.00 each
The Solution: Upcycle a Glass Spray Bottle
I've figured out a way to get spray bottles for all my DIY cleaners for FREE. I'm going to share my secret with you today.
Plus it is the easiest DIY project ever to appear on Bren Did… HONESTLY!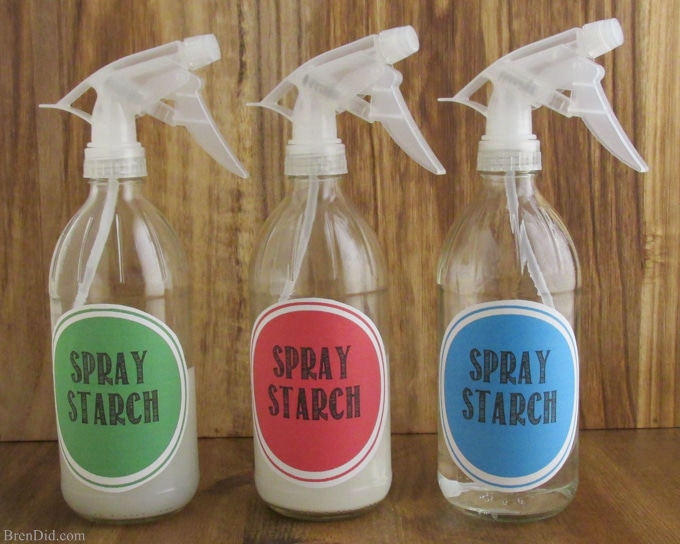 DIY Glass Spray Bottle Supplies
An empty glass bottle with a screw top. I like to use small vinegar bottles, they cost less than $1 and you can use the vinegar to clean.
A recycled plastic sprayer (you can also buy spray heads here)
Scissors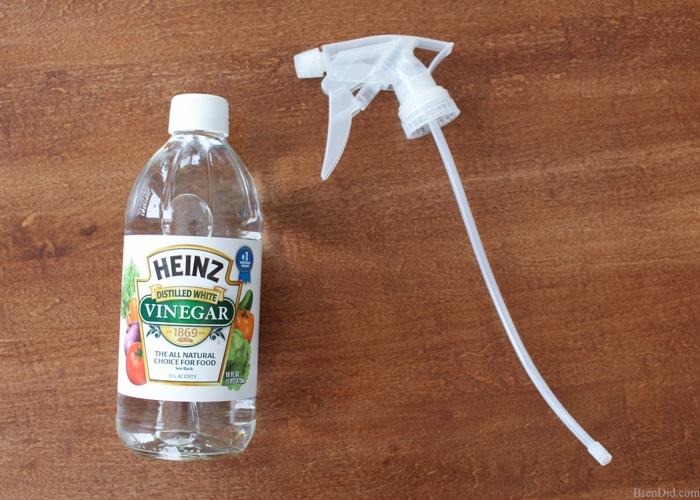 DIY Glass Spray Bottle Instructions
1.Wash and dry your bottle and sprayer. (Remove the label using this easy homemade cleaner.)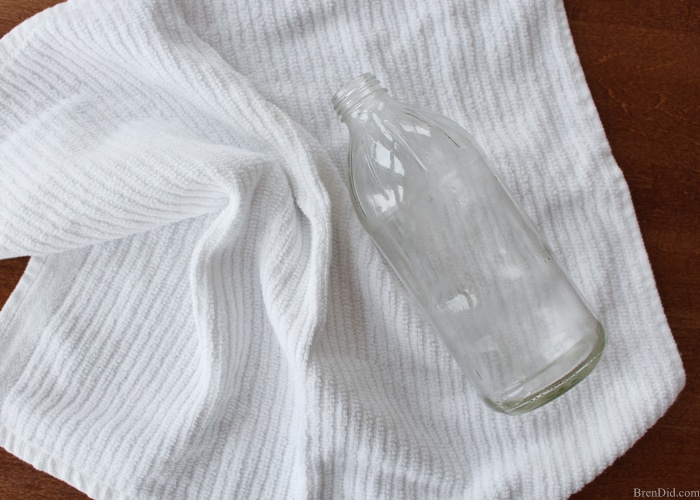 2. Cut the spray bottle stem to the length of the bottle. If the stem has a small particle strainer on the end you can pop it off and replace it on your cut end.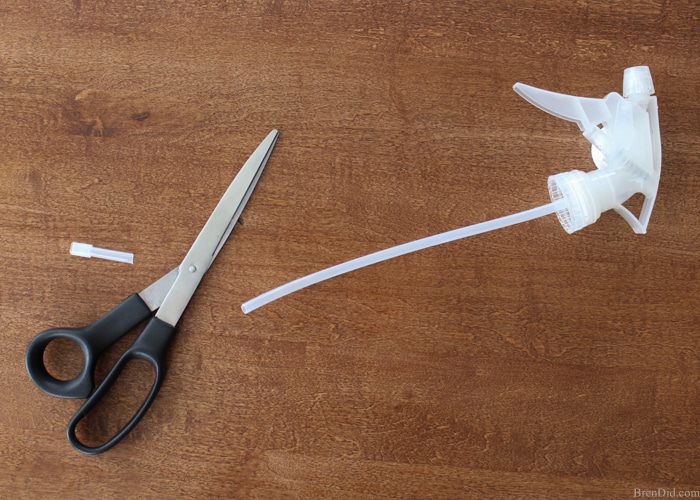 3. Place the sprayer on your glass bottle.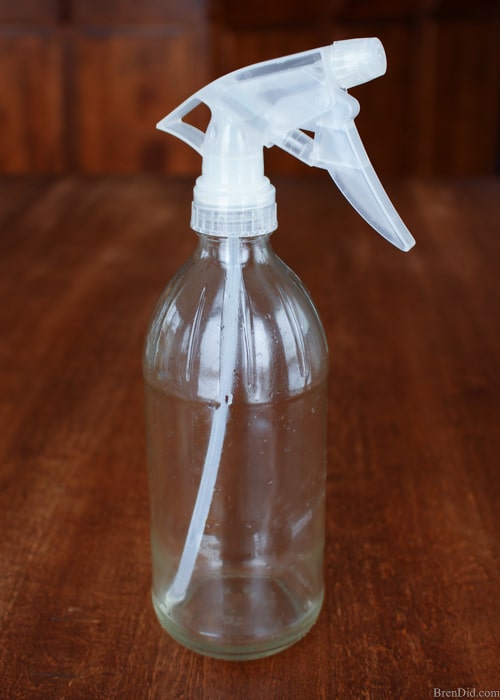 I have been using these bottles for more than a year and they are still going strong.
Easy DIY
This DIY is SOOOOO simple there is no reason not to try it… at least once!
Make a few new glass spray bottles for you house then fill them with these natural cleaning recipes and natural laundry ideas (all with free printable labels!).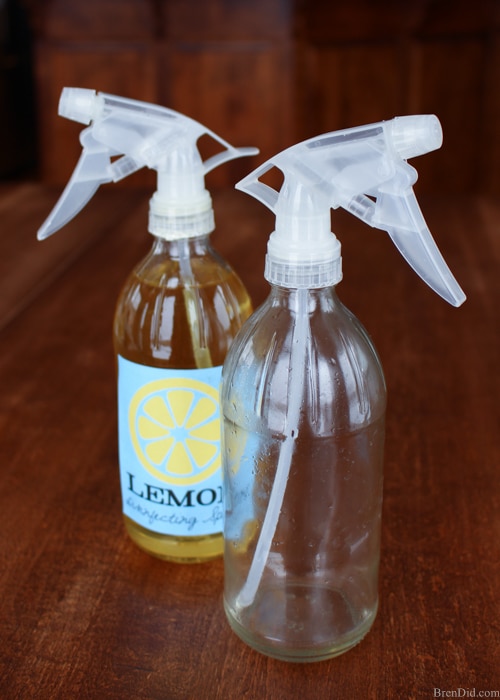 Like my easy green cleaning tutorials? Sign up for my newsletter below and never miss a thing!