Holiday cards are fun to receive and beautiful to look at all season. Unfortunately they are hard to display and can quickly clutter up your home! This simple Jingle Bell Garland Christmas card display makes holiday cards a decorative focal point in your home.
This post is sponsored by Collective Bias, Inc. and its advertiser. All opinions are mine alone. This post uses affiliate links. They don't cost you a thing and help us bring you creative projects. Read more in Policies & Disclosures.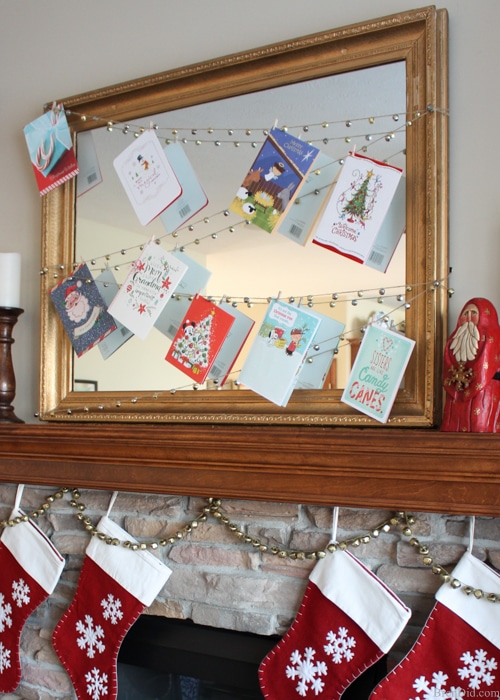 Holiday Greeting Cards
We are a military family and live a long way from many of our friends and family members. This makes the holiday cards we receive extra special. Each card is a chance to connect and remember our loved ones, even if we have been unable to see them recently.
As much as I enjoy greeting cards, they usually end up in a pile on my kitchen counter where I stick them in a basket to get them out of the way. I may flip through the basket of cards a few times during the holidays, but not much more. This seems like such a waste of the gorgeous designs and beautiful pictures!
This holiday season I designed an easy  Christmas card display to make sure the cards we receive are front and center all December. It turned out to be a beautiful addition to my seasonal decor! It is an easy project that store in a small bag- you can use it year after year without worrying about storage.
I love adding new cards to the garland each day and will truly enjoy the smiling faces and cheerful holiday greetings all season long.
The full project takes about 20 minutes to complete and can be used on your mantel, across a mirror or frame, around a doorway,  or on a banister. It's a jolly, joyful holder for all your Christmas memories!
Christmas Card Display Supplies
You need just a few simple craft supplies to make the holiday card display:
Jute or Hemp Twine (I used approximately 16 feet or 5 yards of jute twine, this will depend on the length of your garland)
Jingle Bells (I used approximately 100 bells, 1 for every two inches of the display)
Mini Clothes Pins (approximately 1 inch long)
Scissors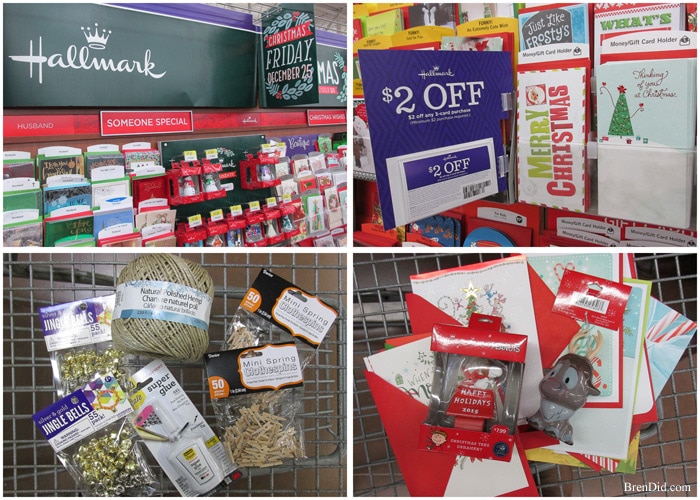 I purchased all my supplies (plus these adorable Hallmark cards and Hallmark ornaments).
Jingle Bell Garland Tutorial
Make the jingle bell garland in four easy steps:
Measure the length of your display area. Cut a piece of twine or cord 2 times as long as the desired finished length.
Thread a jingle bell onto the twine and tie tightly at the top.
Thread another jingle bell onto the twine about 1.5-2 inches from the first bell.
Continue until your garland is the desired length.
Christmas Card Display Tutorial
Hang the garland across a frame or mirror at an angle. I secured mine with thumbtacks. You can also hang the garland around a door, across the top of a window frame, or even down a staircase.
Attach the cards to your garland using small clothespins. You can leave them plain or glue a jingle bell to the top.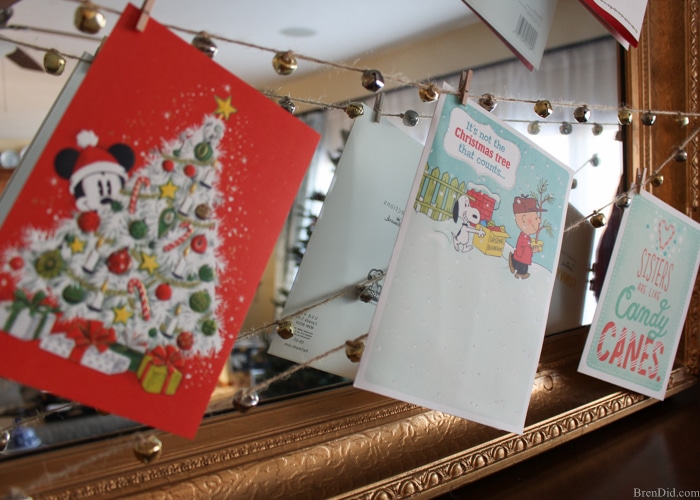 Enjoy your new holiday decor! I love the way these beautiful cards dress up my mantel mirror.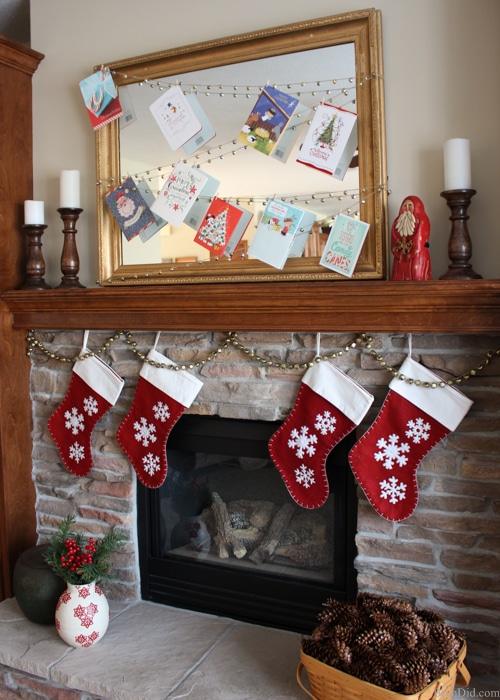 More Holiday Garlands
These easy garlands add the perfect touch to you home or party.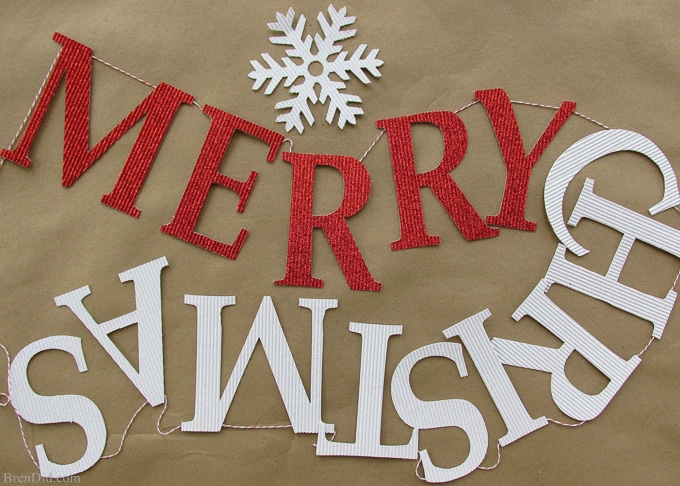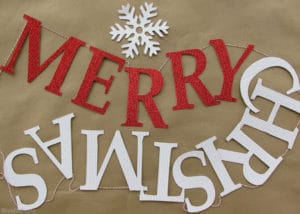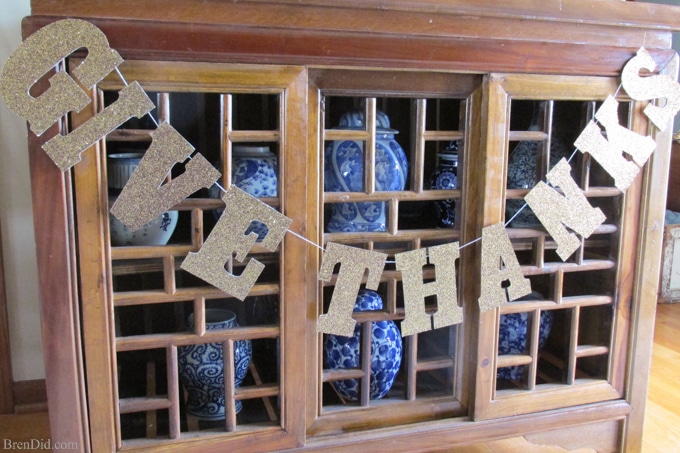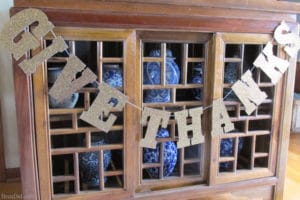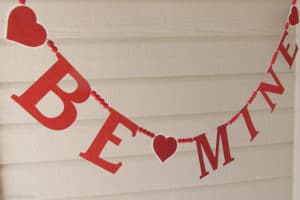 Like my easy craft projects? Sign up for my free newsletter below and never miss a thing!