Paper tassel are a huge trend. Luckily they are very easy to make! Learn how to make simple tassels for garlands and gift tie-ons using just recycled tissue paper and scissors. It is a free and eco-friendly DIY!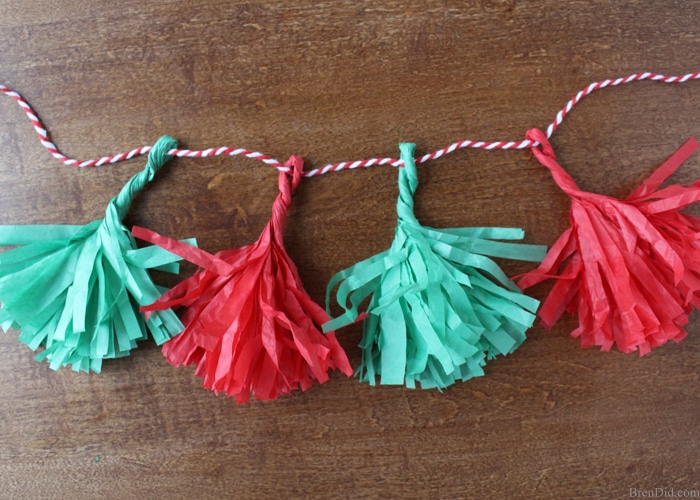 Paper Tassels
Paper tassels are available to purchase at many party stores. They add a festive touch to holiday gifts and party garlands. Try making your own eco-friendly easy tassels by reusing tissue paper, they are adorable and free!
This tutorial makes a tassel that is approximately 4-inches long. You can easily make the tassels larger or smaller by using a bigger or smaller sheet of tissue paper.
Tissue paper (reuse tissue paper from gifts)
Scissors
How to Make Tassels
1 – Flatten your tissue paper and cut a piece that is approximately 10 inches wide and 20 inches long. This is about half a sheet of standard tissue paper, it will make two tassels.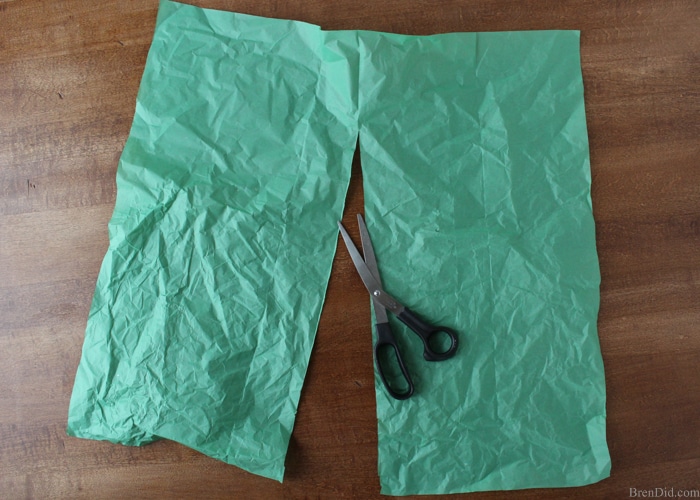 2 – Fold the piece of tissue paper in half vertically. With the fold at the top cut narrow strips to create fringe, leaving about 2 inches uncut near the fold.
3 – After the fringe is cut, unfold the tissue paper. Cut the paper in half so you have 2 sheets of fringe approximately 10 inches x 10 inches.
4 – Roll each sheet of paper tightly down the center fold.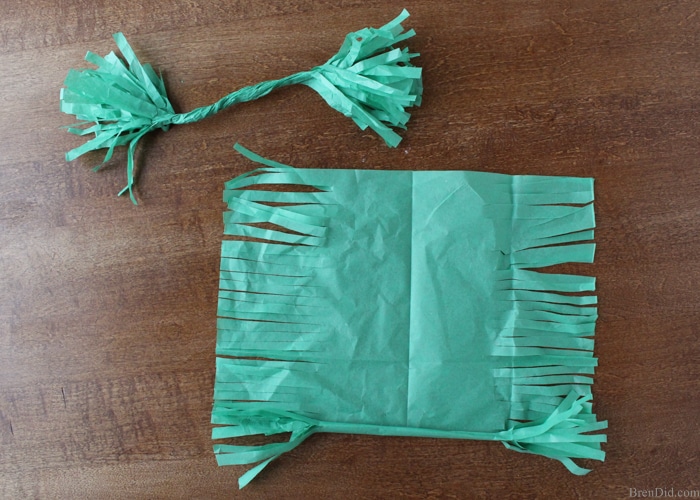 5 – Fold the rolled paper in half and twist the top together to form a tassel. Leave a gap at the top of the twist for hanging.
6 – String your tassels onto a garland or ribbon; use them for garlands, wrapping paper decorations, and more!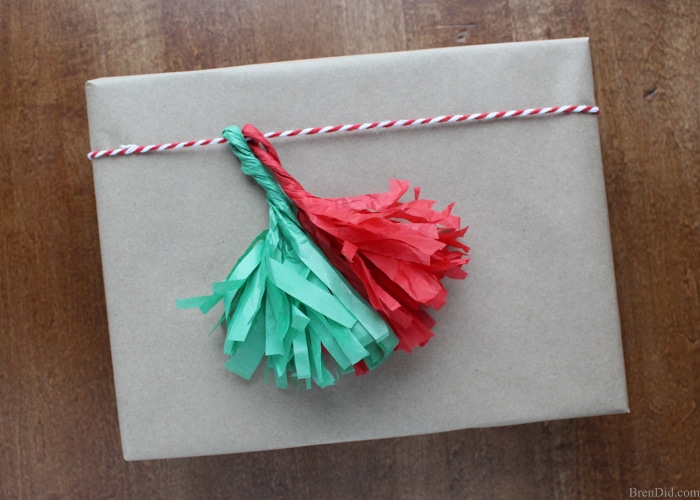 If you enjoy making tassels check out my DIY tassel flowers. They are another easy and adorable craft project.
Like my easy crafts? Sign up for my free newsletter below and never miss a thing! 

Subscribe to the Bren Did Newsletter to Get Access