White vinegar is one of my favorite all-natural cleaning ingredients. It can be used for everything from deodorizing laundry to washing floors. But… let's face it, white vinegar isn't the most pleasant smelling or exciting cleaner. Luckily it's easy to make infused orange vinegar for cleaning to liven up your green cleaning routine.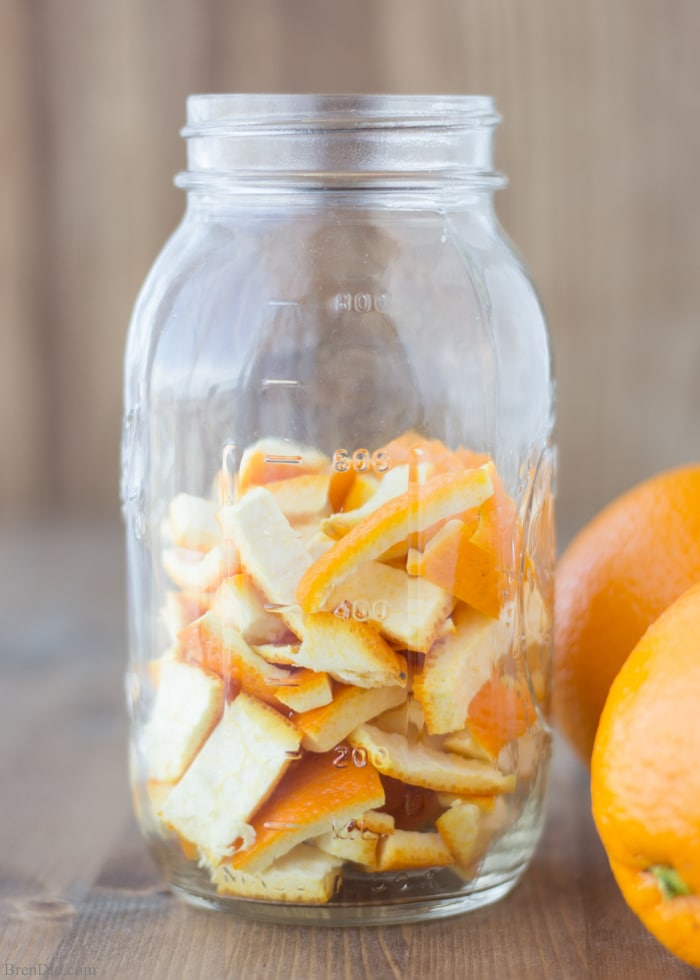 This post uses affiliate links. They don't cost you a thing and help us bring you natural cleaning tutorials. Read more in Policies & Disclosures.
Scented Vinegar for Cleaning
An easy and inexpensive way to freshen the smell of vinegar is by infusing it with citrus peels. I love using oranges but you can use any citrus fruit from lemon and grapefruit to tangerines and limes.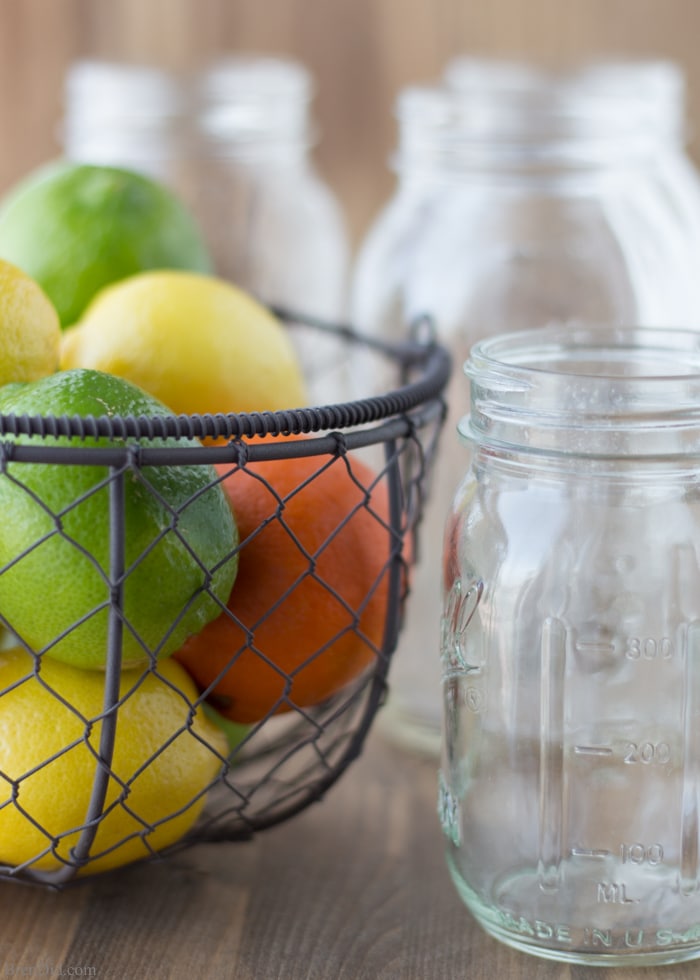 Orange Vinegar for Cleaning Instructions
To make orange vinegar for cleaning you'll need a glass container, orange peels and white vinegar. (I use a Mason jar but any glass container with a lid will do.)
Fill your glass container with orange peels (Any citrus peels will work).
Pour white vinegar to cover the peels. (Make the infusion process faster by heating the vinegar, get the instructions.)
Close container tightly and place in dark place for several week. (I put mine under the kitchen sink for 2-4 weeks.) The orange peels will infuse the vinegar with natural scent and color.
Remove from cupboard, strain out the peels, and use for cleaning.

Cleaning with Orange Vinegar
Sink Disposal Cleaning – Grind the vinegar soaked peels in the garbage disposal to clean and freshen it. Use a boiling water rinse for a clean, deodorized disposal.
Multi-Purpose Cleaner – Mix 1/4 – 1/2 cup vinegar with 4 cups water and use to clean counter tops, floors or windows. (Learn how to make my upcycled spray bottle.) I also use this mixture to fill my "quick mop" for weekly floor cleaning. I use it on tile and linoleum floors (get my favorite hardwood floor cleaner recipe here) .
Bathroom Cleaner – Use full strength to help remove hard water stains when cleaning the bathroom. Dilute to scrub sinks and showers.
Fabric Softener – Add to the rinse cycle to natural soften and freshen laundry.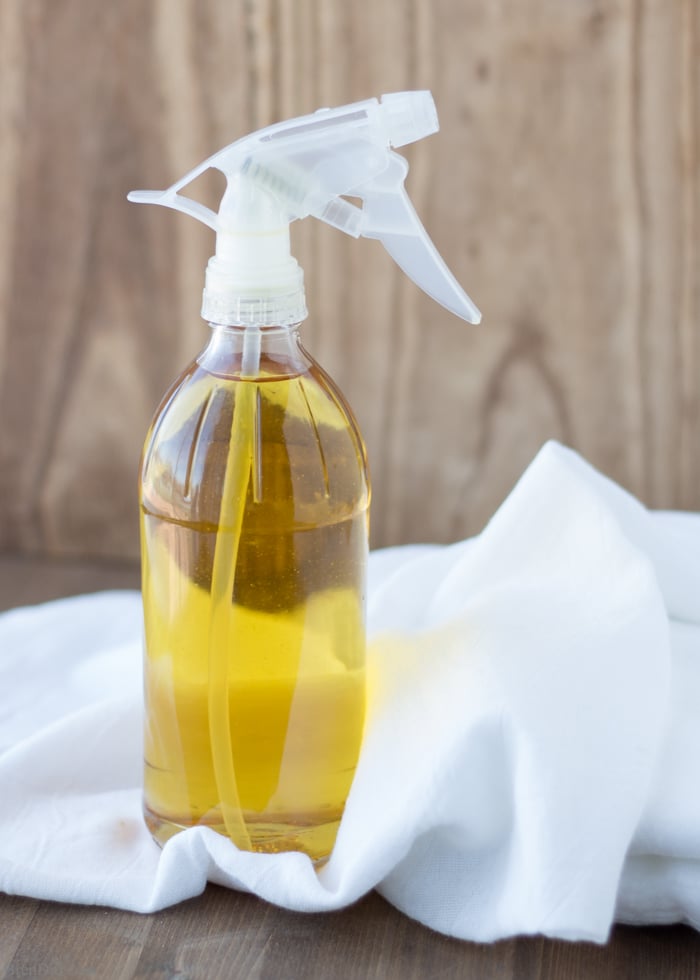 Citrus Infused Vinegar
Try infusing several jars of vinegar with different citrus peels. You can also combine peels for a new scent combination.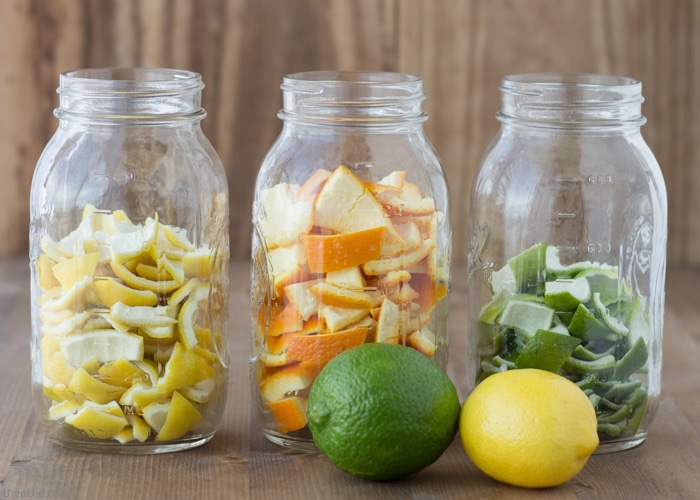 Tip: Several years ago I ditched my mop with disposable pads and commercial cleaner for a refillable mop with a washable pad. I love that it produces less waste, uses non-toxic cleaners,  and it is made in the United States!
More Scented Vinegar for Cleaning
Like cleaning with orange vinegar? Check out my other favorite DIY vinegar scents.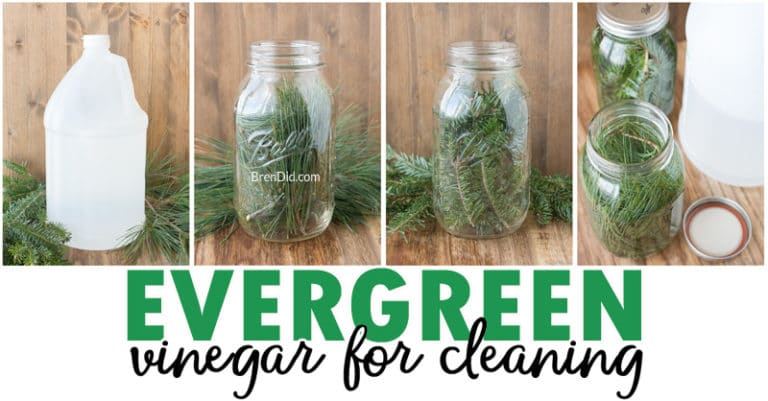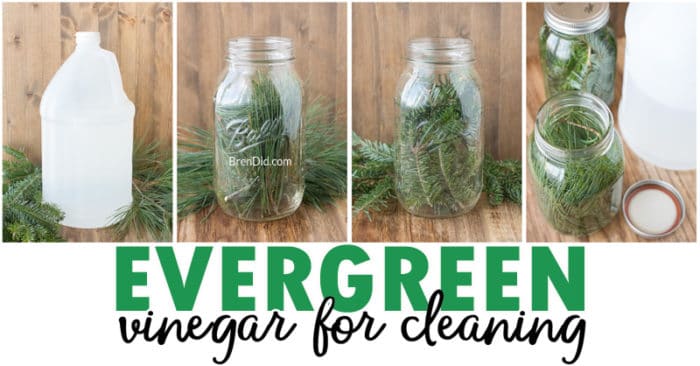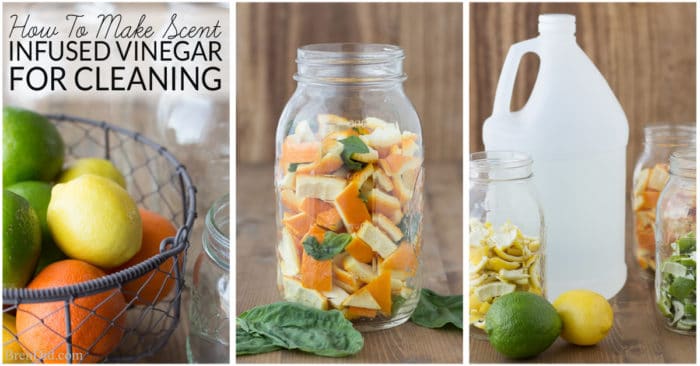 Like my green cleaning tutorials? Sign up for my free newsletter below and never miss a thing!