Natural Carpet Deodorizer and Room Freshener eliminates odors while you vacuum. Try making a batch today.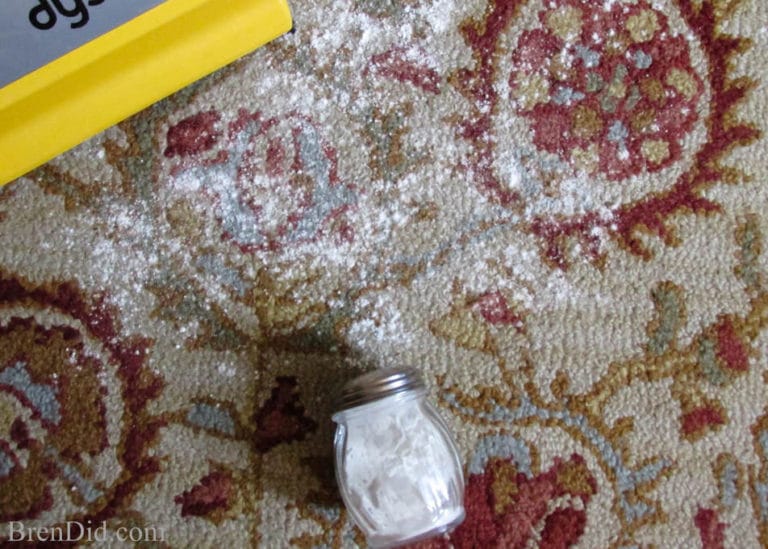 This post uses affiliate links. They don't cost you a thing and help us bring you creative projects. Read more in Policies and Disclosures.
Vacuum Away Bad Odors
Ever have an unpleasant odor permeating your house? I dislike the smell of my house after I give the dog a bath, it smells like clean, but damp dog… not my favorite scent! If I need to vacuum and want to eliminate an unpleasant odor I whip up a quick batch of Natural Carpet Deodorizer and Room Freshener.
Natural Carpet Deodorizer and Room Freshener takes less than a minute to make, is non-toxic, and does a great job of eliminating odors.
(If you want to freshen a room but are not vacuuming, try my  Natural Fabric and Room Refresher.)
Natural Carpet Deodorizer and Room Freshener
Ingredients
My favorite scent combinations:
Zen Spa – 10 drops eucalyptus, 5 drops lavender
Orange Creamsicle- 10 drops orange, 5 drops vanilla
Directions
In a glass measuring cup or other small glass bowl combine all ingredients and stir until there are now lumps. (I use a small shaker that was made for spices.)
Sprinkle over carpet or hard surface and vacuum up immediately.
Non-Toxic Air Freshener
This non-toxic mix freshens your carpets, and, as an added bonus eliminates smells from your vacuum. Use a bit of this mix when you start to vacuum and your house will be lightly scented as air passes though the vacuum and out the exhaust.
*If you find a bad or musty odor =coming from your vacuum  this mix will help,  but you need to clean your vacuum. I use this method from Ask Anna. It works well, but takes at least a day to dry.
Carpet and Room Refresher works if I am in a hurry.
More All-Natural Home Fresheners
Refresher Spray – If you're looking for a non-toxic spray to scent and deodorize you home  try my Natural Fabric and Room Refresher. 

Shoe Odor Eliminator – Store extra Natural Carpet Deodorizer and Room Freshener in your shoe closet. A quick sprinkle naturally eliminates foot odor in your shoes and the open shaker top will lightly scent the closet.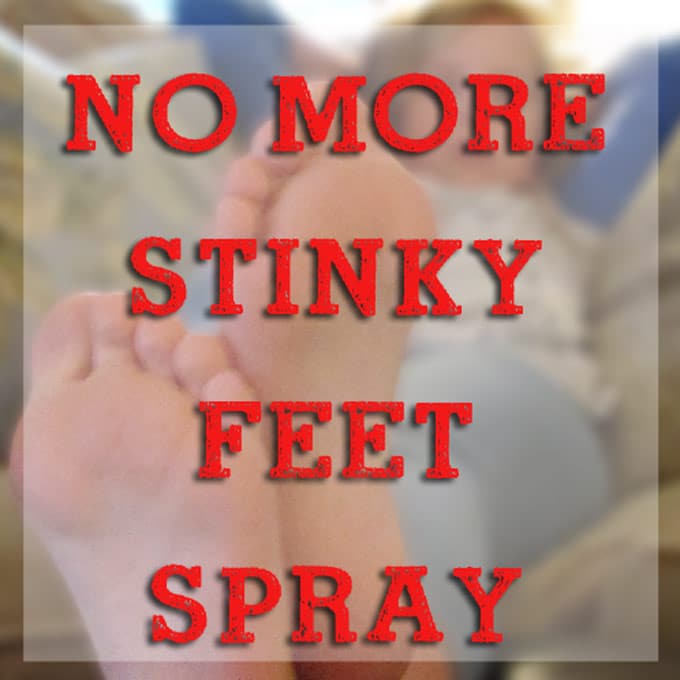 Foot Odor Eliminator – Stinkyy feet overtaking your home? Make this easy odor eliminating spray!

Bren Did Newsletter Subscribers Get Access!