Want to make drinking water a habit to improve your health? It's easier than you think. These five easy tips make getting your daily recommended water intake less of a chore and help establish a healthy water drinking habit for life.
This post uses affiliate links. They don't cost you a thing and help us bring you creative projects. Read more in Policies & Disclosures. This is a sponsored post written by me on behalf of Brita at Target for SponsoredTweets. All opinions are 100% mine.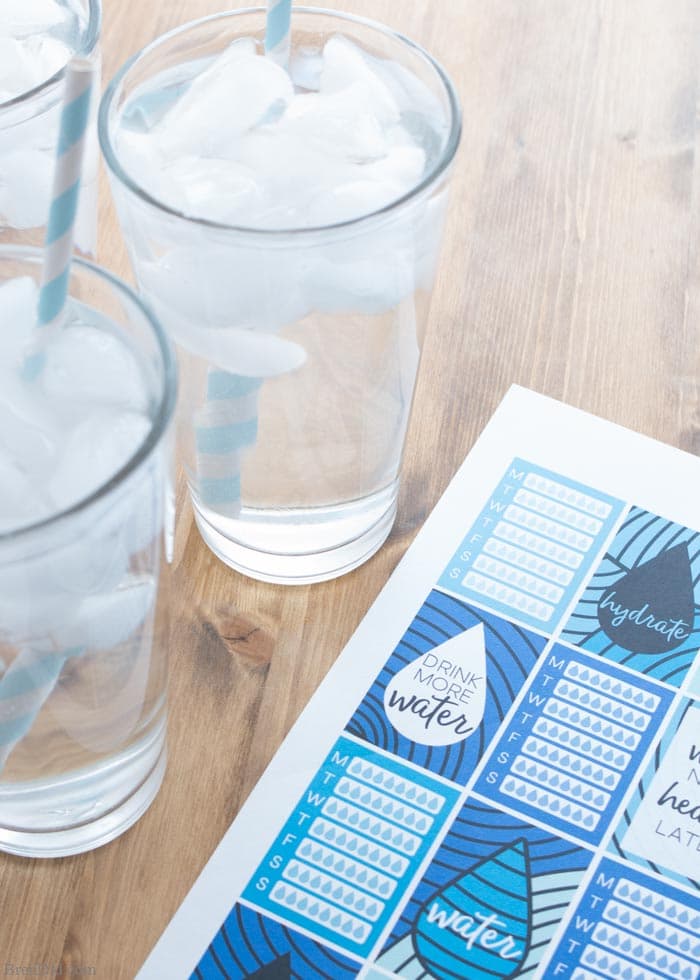 I am TERRIBLE about drinking water. Seriously terrible. I usually sip on coffee in the morning and grab a cup of tea in the afternoon but water… not so much. I WANT to drink more water. I pour a glass of water with each meal but sometime find it hard to finish even a single glass. It's got to change!
Benefits of Drinking More Water
I think we can all agree that drinking water is good for us. There are so many great reasons to drink more water, including:
Increased energy
Calorie control and/or weight loss
Prevent and curing headaches
Improving skin look and feel
Better body function
And much more!
The Challenge
Knowing that I SHOULD drink at least eight 8-ounce glasses of water per day and actually drinking the water is a real challenge! If you're like me and drinking water has become a chore then this post is for you! I'm following these 5 easy tips for the next 4 weeks to help make water drinking a healthy habit for life.
How to Make Drinking Water a Habit
These five easy tips will help you drink more water and stay hydrated each day:
Establish a routine.
Create a water drinking schedule. For example: wake up and have a glass of water, and drink a glass with each meal and snack or drink a glass after each bathroom break. Drinking water at the same time every day makes it a habit. Reinforce your water drinking habit by linking it to common activities.
Substitute water for other drinks.
It's hard to get in water when you are full of other liquids! Help establish your water habit by drinking water instead of other beverages. Have to have your coffee? It's fine, simply drink a glass of water first.
Invest in a quality water filter.
Water is easier to drink when it tastes good! I use a Brita Stream to reduce chlorine taste and odor for cleaner, better tasting water. I use the pitcher to fill my kids water bottles each morning then immediately refill it to start my workday, it filters as your pour so there is no more annoying wait time!
Keep a pitcher of water nearby.
It's easier to remember to drink water when it is nearby. I'm keeping my 10 cup BPA-free Brita Stream near me when I work. It's a constant reminder to drink more water and keeps me from having to get up refill a single glass. I love the new pitcher design that takes up less fridge space and has a compact filter that leaves lots of room for water and ice.
Track your consumption.
These free printable water tracker stickers are a visual reminder that can help you reach your water goal each day. I designed the stickers to look adorable in your favorite planner or stuck to the side of a water pitcher. They make water drinking a priority and make it easy to record the number of glasses you drink.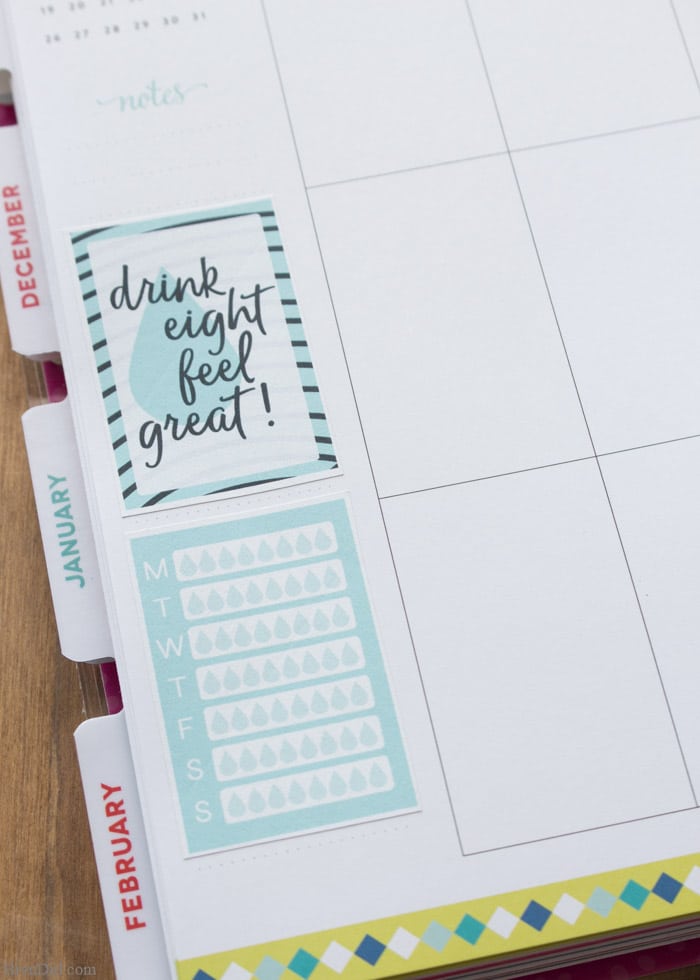 Want to Make Drinking Water a Habit?
For the next four weeks I'm committed to drinking at least eight 8 ounce glasses of filtered water a day. (I plan on drinking one full Brita Stream a day, ten 8 ounce glasses.) Want to start your own healthy water drinking habit? Grab a Brita Stream (available at Target) then download my free printables water tracking stickers.
The free water tracking stickers set includes:
10 weekly water trackers to help reinforce your water drinking habit
10 motivation quote stickers that remind you to make water drinking is a priority.
I hope you join me and start a healthy habit of drinking more water today.
Like my free printables? Sign up for my free newsletter below and never miss a thing!