This is a sponsored post written by me on behalf of Tom's of Maine for SponsoredTweets. All opinions are 100% mine.
As winter comes to an end I'm #NaturallyInspired  to get my toes into tip-top shape for the more revealing footwear of spring and summer. This easy DIY bubbling foot scrub and soak gently and effectively sloughs away dry skin and calluses to naturally transform your feet.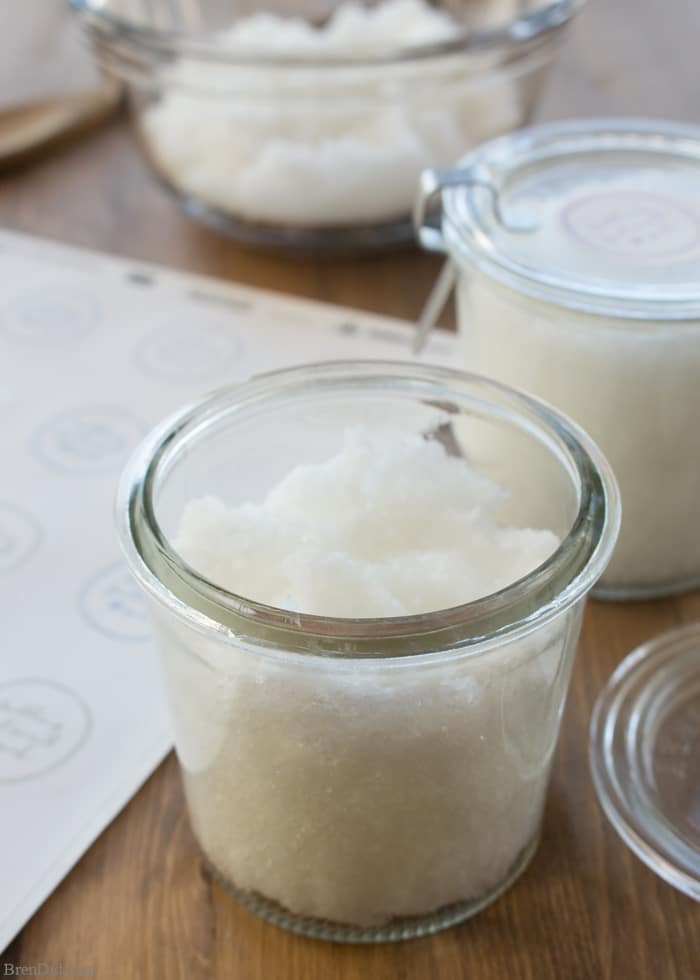 Natural Bath and Body Care
Finding a luxurious bath product that is all natural sometimes feel like a chore, luckily I have Target on my side! Tom's of Maine at Target includes a new line of Natural Body Wash and bar soap products including:
Creamy Coconut, with virgin coconut oil* (also available as Body Wash)
Lavender Tea Tree, with raw shea butter* (also available as Body Wash)
Fragrance Free Sensitive, with aloe vera (Target exclusive)

I love Tom's of Maine's natural bar soaps and body washes because they contain no parabens, no artificial fragrance, no preservatives, and are sulfate-free. (Learn more on the Tom's of Maine Website).

DIY  Foot Scrub Recipe
A great pedicure is heavenly! I love having my tired dry feet soaked, exfoliated and moisturized until they are in tip top shape. Unfortunately, I never have enough time to get to the spa to pamper and soothe my dry feet.
This homemade magnesium salt scrub is the perfect solution. It combines magnesium and sea salt to relax and exfoliate with other soothing ingredients to clean and moisturize. In just a few minutes you'll have soft supple feet that are ready to show off.
Ingredients
2 Cups Epsom Salt
1/2 Cup Coarse Sea Salt
3 Tbsp Toms of Main Body Wash (choose your favorite scent)
1 tbsp Sweet Almond Oil, Olive Oil, or Avocado Oil
2-3 Drops Essential Oil (Optional)
Directions
In a large glass or ceramic bowl, combine salts, body wash, and oil.
Stir until well combined.
Spoon into an air tight jar.
To Use
Add ½ cup Bubbling Foot Scrub & Soak to warm running water. Soak feet for 15 minutes then use a loofah, pumice stone or foot file to gently slough off dry skin.
You can also add 1 cup of bubbling Foot Scrub and Soak to a warm bath for a relaxing full body soak before bed.
For extra moisturizing apply olive oil or almond oil to feet after exfoliating then pull on cotton socks and sleep with the socks on.
Tip: Bubbling foot scrub and soak makes a fantastic gift when paired with a scented soap and body wash.
Free Printable
Download the free printable in the free printable library then print on label paper, cut out. and enjoy!
Like my all natural bath and body care recipes? Sign up for my free newsletter below and never miss a thing! 
Have you made the transition to healthier personal care products? Share your #naturallyinspired story and tag @tomsofmaine with #NaturallyInspired for a chance to win Tom's cleansing line! You can also get 20% off through Cartwheel 2/12-3/12, grab the Cartwheel Offer!

Subscribe to the Bren Did Newsletter to Get Access