This easy tutorial for natural homemade laundry detergent makes 320 loads of non-toxic laundry detergent for $20.75 ($0.06 per load) and rates an A on the Environmental Working Group (EWG) Healthy Cleaning scale. It's a win-win for natural cleaning and frugal living.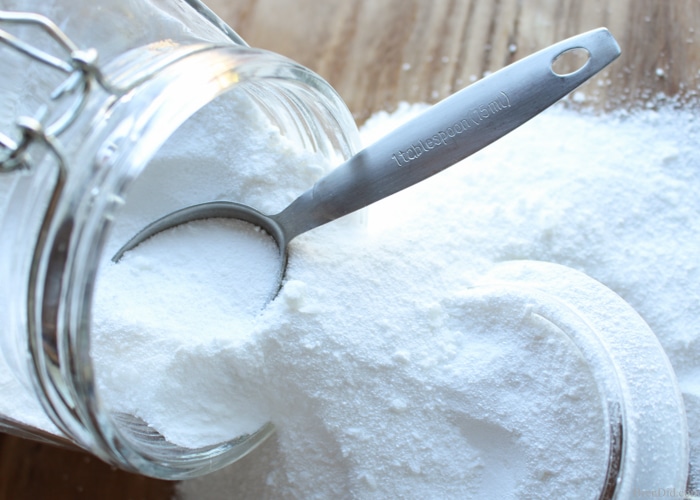 This post uses affiliate links, they don't cost you a thing but help us bring you natural cleaning tutorials. Read more in policies and disclosures.
Seeking Healthier Laundry Detergent
Are you a Pinterest lover? If you do much poking around on the site you'll soon discover that DIY laundry detergents are all the rage. (Yep, I'm at the point in my life where laundry detergent can be a rage…. but I digress.)
Homemade laundry detergent is often suggested as a way to save money, but I wanted to make my own laundry detergent for another reason -> to produce an effective all-natural detergent that eliminated dangerous chemicals and additives.
My goal was to create a detergent recipe that scored well on the Environmental Working Group (EWG) Healthy Cleaning scale and was still cost-effective.
Not-So-Natural Laundry Detergent
For years I used Arm & Hammer Free Liquid Detergent and thought I was making a good choice for my family's health. It did a great job, was fragrance-free, and it was cost-effective ($.10 a load). I felt good about using it in our home UNTIL…
… I discovered the EWG Guide to Healthy Cleaning. It's a database that analyzes household cleaners and give them a grade (A-F) based on ingredients.
Did you know that cleaning product manufacturers can use almost any ingredient and the US government doesn't review the safety of products before they're sold? SCARY!
I began looking up all the cleaning/household products we used and learned that my trusty detergent had scored a D for problems such as cancer and respiratory effects. BIG FAT FAIL! I no longer felt good about using it for my family!
All Natural Homemade Laundry Detergent
Store-bought laundry detergents that score an A on the EWG scale are a bit pricey. They range from $14.00 for 42 loads ($0.33 a load) to $15.00 for 70 loads ($0.21 a load). Triple my original laundry detergent cost!
It was time to develop my own all-natural homemade laundry detergent!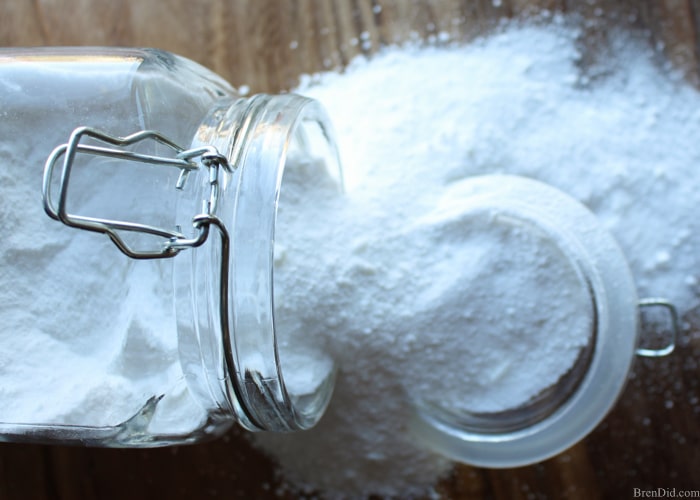 Making Natural Homemade Detergent
I started with a basic cost saving detergent recipe from Happy Money Saver and replaced the ingredients that scored high in toxicity. The original laundry detergent recipe made 18 lbs (288 oz.) for $20.27 or 504 loads at $0.04 per load.
| Original Recipe Laundry Detergent Recipe | Cost per batch | EWG Rating |
| --- | --- | --- |
| Super Washing Soda | $3.24 | A |
| Borax | $3.38 | F |
| Baking Soda | $2.12 | A |
| Fels-Naptha | $2.91 | C |
| OxiClean | $3.86 | F |
| Purex Crystals | $4.76 | C |
| Total Cost | $20.27 | |
| Cost Per Load | $0.04 | |
The Natural Replacements
My natural homemade laundry detergent uses natural Castile soap instead of Fels-Naptha and eliminates Borax.
Borax use is somewhat controversial in green circles; it is a naturally occurring mineral, but it is also toxic. Read more about the controversy at Crunchy Betty or MNN.
The new all-natural recipe makes 11.43 lbs (183 oz.) for $20.75 or 320 loads at $0.06 per load!
You can also add Epsom salt to the mix for a built-in laundry softener (the original recipe uses Purex Crystals). The Epsom salt version makes 13.19 lbs. (211 oz.) for $20.75 or 368 loads at $0.07 per load.
(Please note: I do not use the Epsom salt, instead I use Natural Homemade Fabric Softener in the dryer.
The Results
I have been using this detergent for nearly 4 years and there is no looking back!
The natural laundry detergent is significantly less expensive than the store-bought nontoxic detergents AND cheaper than my former poorly rated commercial detergent.
The recipe rates an "A" on the EWG scale so I feel good using it in our home.
This homemade natural laundry detergent cleans great! I can honestly tell no difference between my recipe and store-bought laundry detergent.
Another big plus, this laundry detergent is naturally low foaming.. This means it can be used in both standard and HE machines.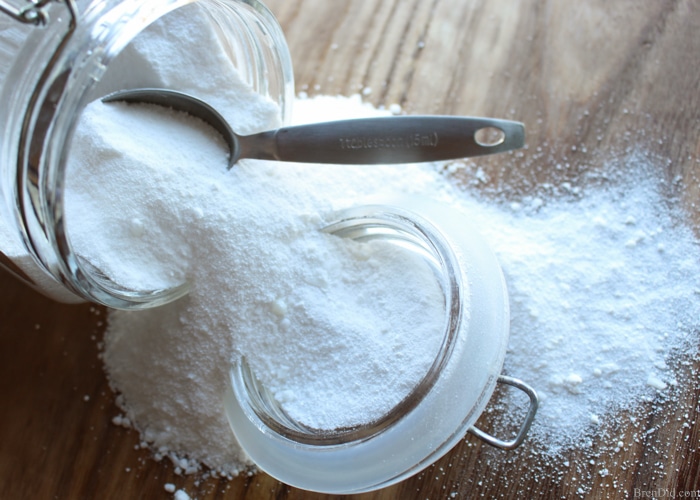 Bonus tip: Fill the washer's fabric softener dispenser with white vinegar for safe and effective laundry softening. If the washing machine does not have a fabric softener dispenser (or you do not want to fill it with vinegar) use a Downy Ball filled with white vinegar. It automatically releases the vinegar during the rinse cycle. (You can also make Natural Homemade Fabric Softener.)

Laundry Detergent Questions
This homemade laundry detergent recipe is so popular that I've written about it in two more posts:
Does Homemade Laundry Detergent Really Work? Learn more about the ingredients and how they work.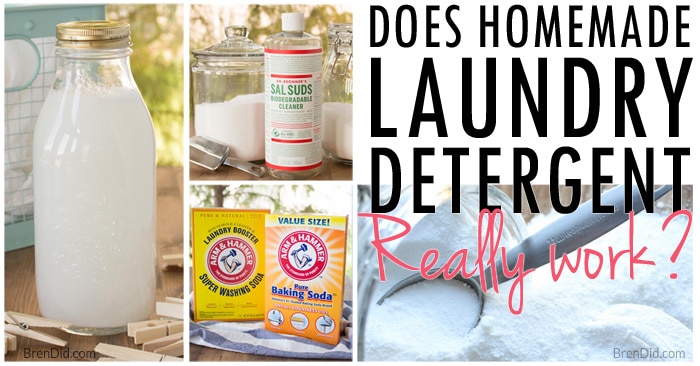 All-Natural Homemade Laundry Detergent Question and Answer – Get the answers to tons of common questions.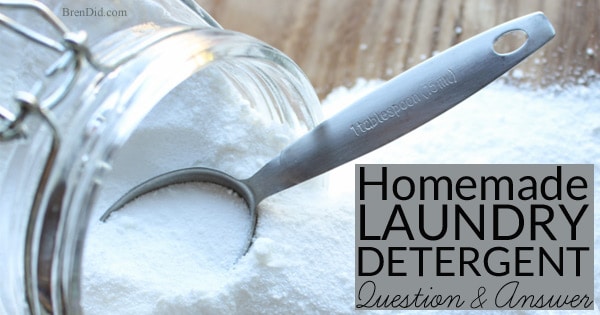 How to Make Natural Laundry Detergent
Ingredients
4 – 4 oz bars Kirk's Original Coco Castile Soap Fragrance Free (16 ounces total)
4 lbs Baking Soda
3. 7 lbs Arm & Hammer Super Washing Soda (1 box)
3 lbs OxiClean Baby (1 container)
28 oz Epsom Salt (optional, I do not use)
Instructions
Grate Castile soap into very small bits. (I use my food processor to grate the soap with a grater attachment.)
To turn the grated soap into smaller bits I pulse it with the food processor blade. I found that processing one bar at a time and adding 1/4-1/2 cup baking soda to soap during the pulsing stage helped the soap separate into smaller bits. *
Mix all ingredients in a large container and stir. (Do not breathe in the dust.)
How to use the laundry detergent: Measure 1 or 2 Tablespoons onto the laundry per load. (There are no fillers in this detergent so it takes less than commercial laundry detergent.) It can be used in regular and HE machines.
Recipe Notes
Warning: Use your food processor at your own risk! I was willing to try because Castile soap is very pure and non-scented. The soap has not injured my food processor at all. It washes out easily and does not leave a scent. (A friend who grated Fels-Naptha in her food processor said it left a strong scent.)
If you want to make any substitutions to the recipe look them up in the EWG guides to make sure they rate well.
More Natural Laundry Solutions
If you're concerned about chemicals in your home check out some of my other green laundry tutorials: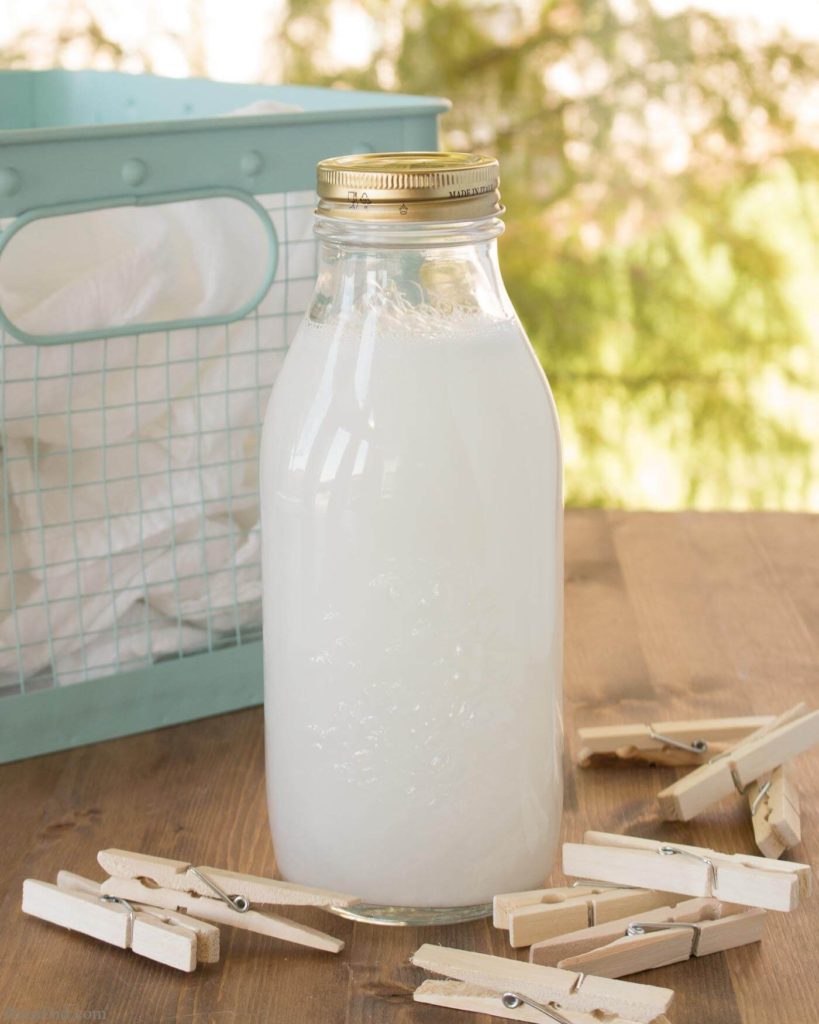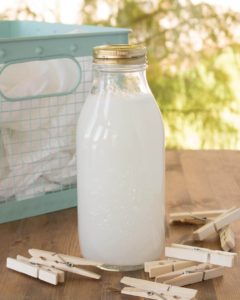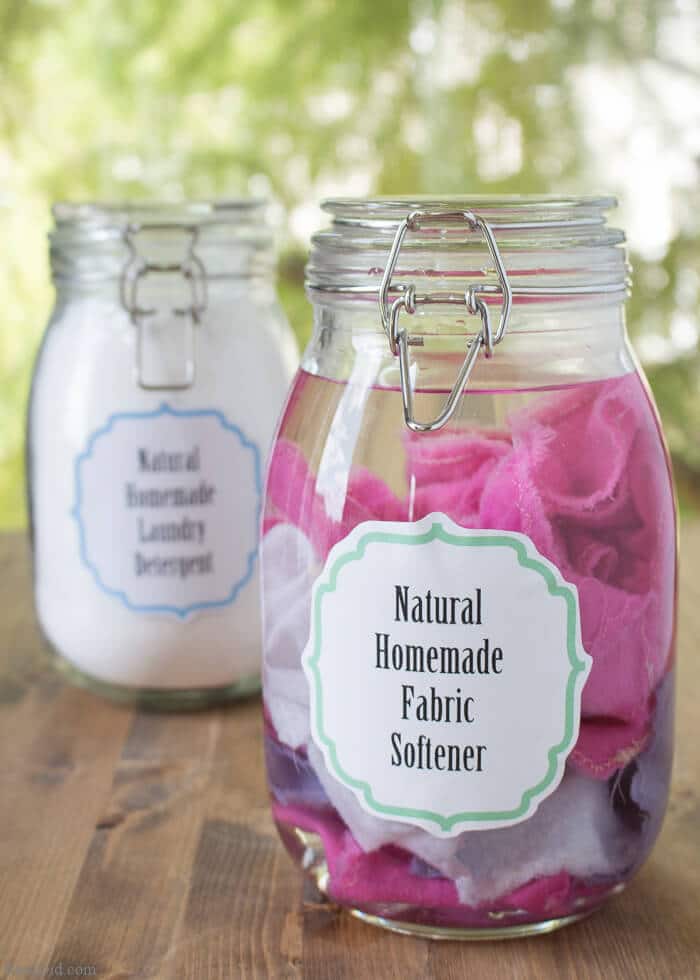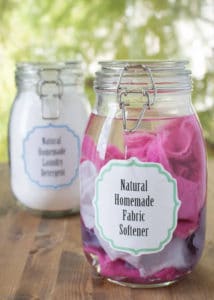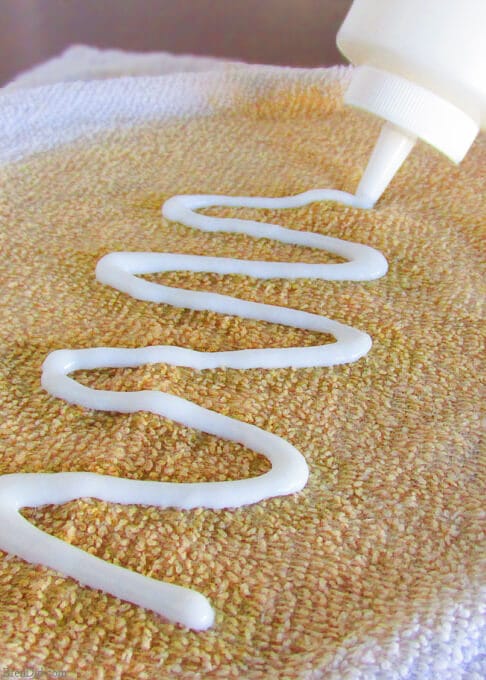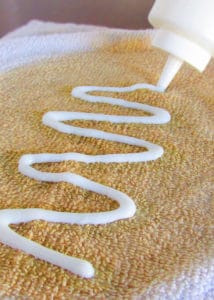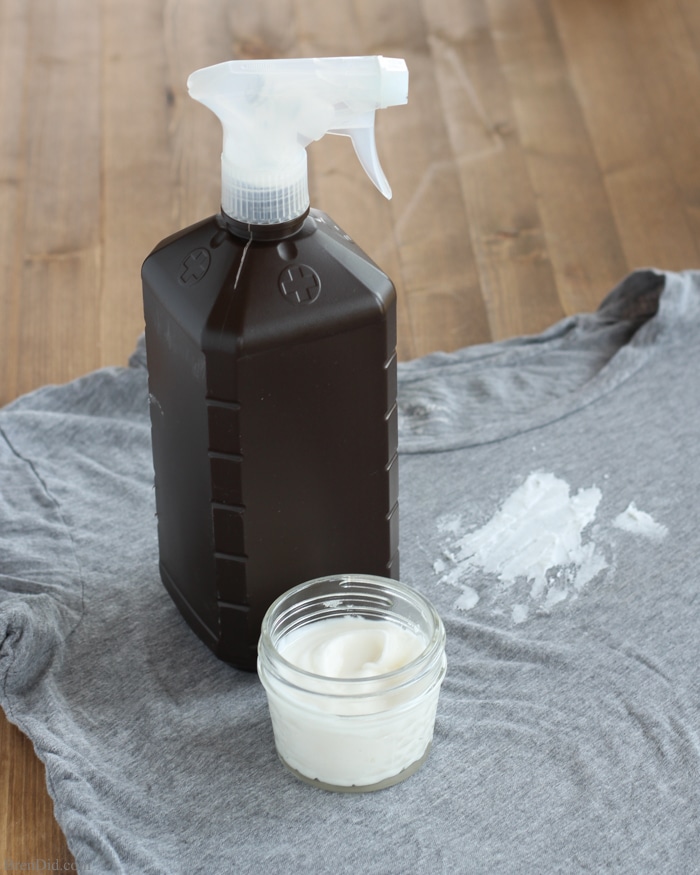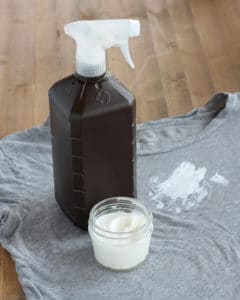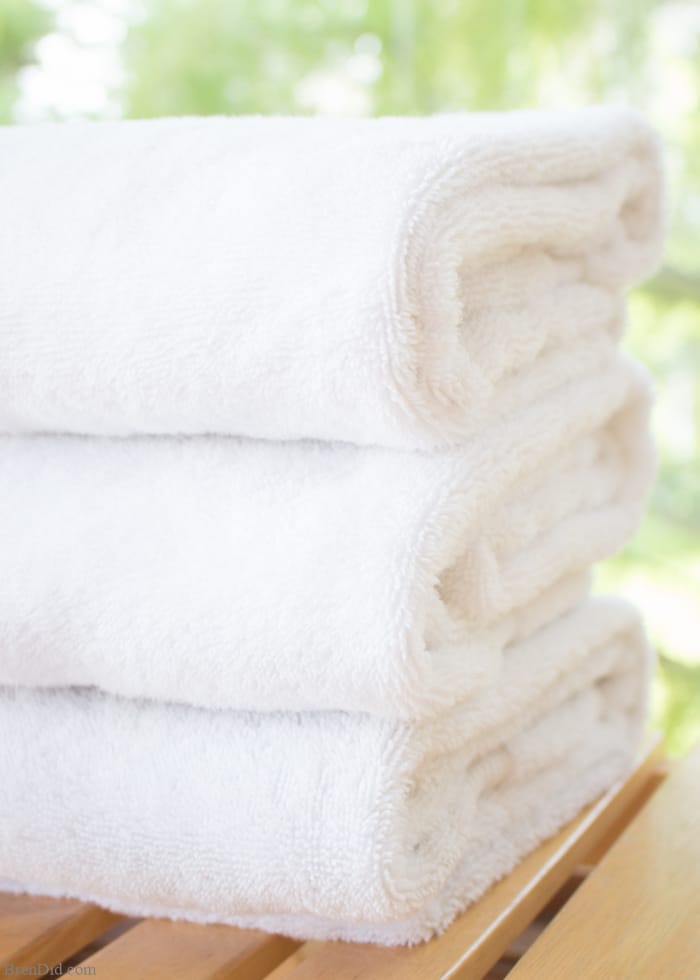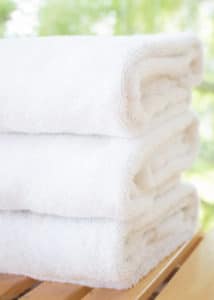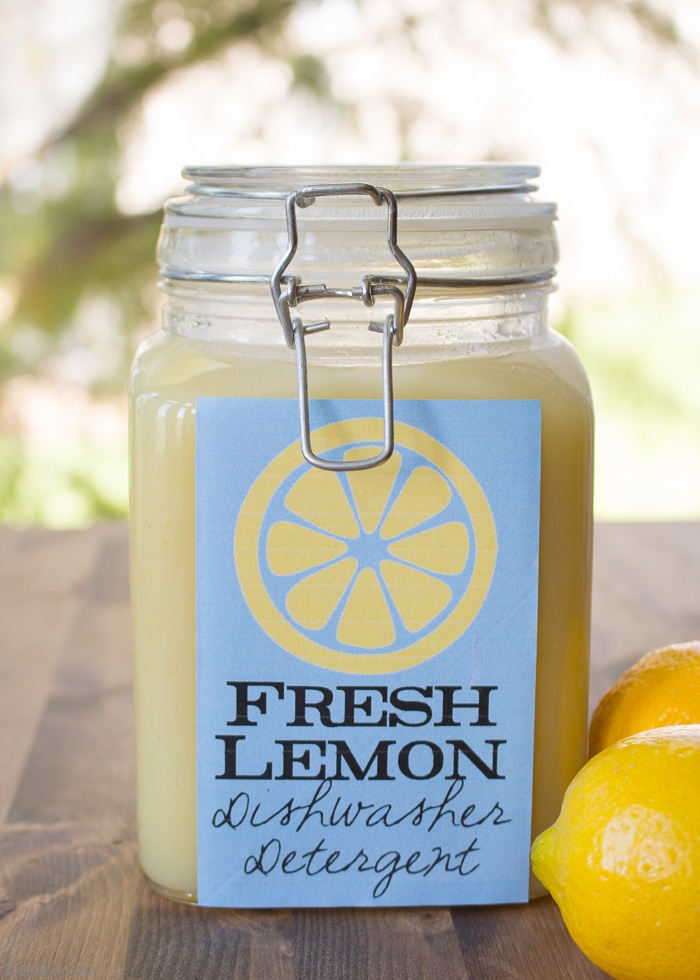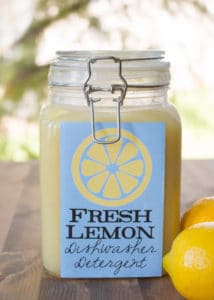 Questions? I get hundreds of questions about making All Natural Homemade Laundry Detergent! Read this detailed Question and Answer section for TONS of additional information. Check it out or read the comments below for quick answers to your most pressing questions!
Like my naturally cleaning recipes? Sign up for my newsletter below and never miss a thing!