Ever encountered the musty, moldy odor of smelly towels? The less-than-fresh scent is caused by bacteria. Gross but true! Learn how to naturally eliminate laundry room bacteria and keep towels fresh with this green cleaning tutorial.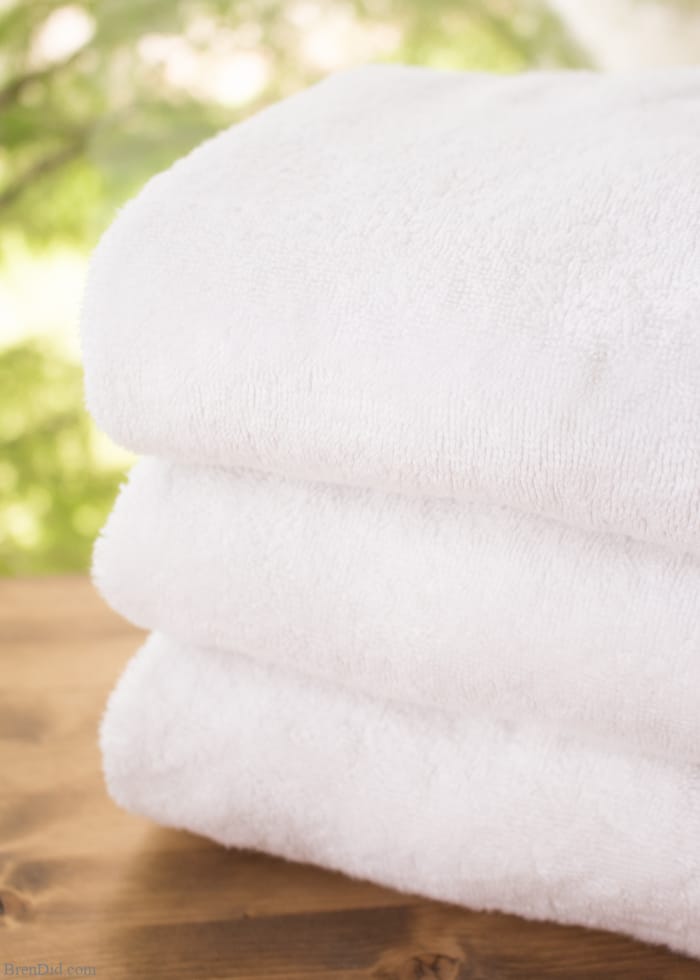 This post contains affiliate links see Polices & Disclosures for more information.
Towels are a breeding ground for odor causing bacteria while they are in the washing machine, damp in the dryer, or hanging wet in the bathroom. Bath towels are the worst odor offenders because the extra thickness holds in bacteria breeding moisture.
What Causes Stinky, Smelly Towels?
Have you ever tried to stop a leaking air mattress from deflating? It's impossible to stop the air loss until you find the hole. The same principle applies when cleaning smelly towels… you can't clean and freshen towels if you don't know the cause of the problem.
Towel odor has four common causes:
Being left in the washer too long: The warm, humid environment of the washer allows bacteria to quickly grow.
Remaining slightly damp: Wet towels are a bacteria breeding ground in the dryer or a humid bathroom.
Detergent build-up: Detergent that is not thoroughly rinsed out will attract dirt and bacteria.
Fabric softener residue: Fabric softener is an oily coating that traps dirt and bacteria.
Do Green Cleaners Make Towels Smell?
New converts to green cleaning often smell towel bacteria and wonder if their new detergent is the cause. The bacteria problem is not new, it's just identifiable for the first time.
Why? Commercial detergents and fabric softeners contain heavy artificial fragrances that cover up the musty odor caused by the growing bacteria, so you never know it's there.
YUCK!
Switching to green, fragrance-free detergent allows you to notice the smell and get rid of the bacteria.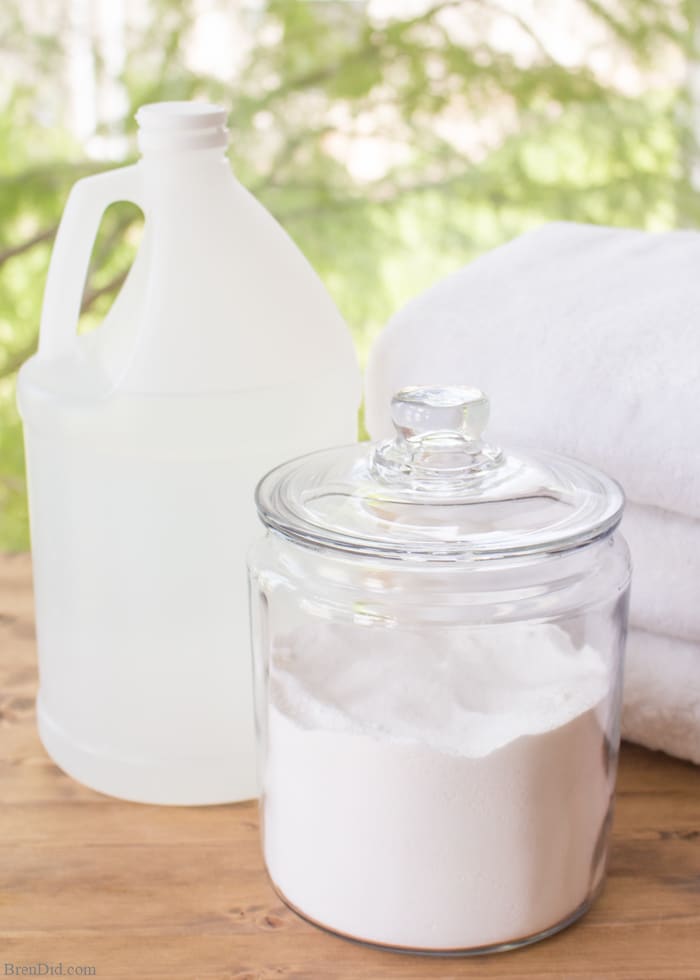 How to Eliminate Odor Causing Bacteria
Get rid of smelly towels with these three easy green cleaning tips:
Clean the washing machine.
Run an empty load with white vinegar to disinfect the interior.

Set the washer to its hottest temperature, highest capacity and longest cycle (or cleaning cycle), make sure the fabric softener, bleach, and extra rinse are selected.
Fill each of the dispensers with white vinegar.
Add 3 cups of vinegar to the wash tub.
After the wash cycle has run for about 15 minutes, stop the machine, and use a rag to wipe down the machine with white vinegar (this allows the vinegar to soaks the wash tub and interior hoses).
After 10 minutes close the lid and allow the wash cycle to finish.

Wipe down the rubber seal of front loading machines with white vinegar, it is often harboring bacteria. Dry the seal thoroughly to prevent bacteria growth.
Leave the lid or door of the machine open to make sure it dries completely. Wet surfaces allow bacteria to breed.
Clean the dryer by wiping down the interior with white vinegar.
Use a soft rag and a mixture of half white vinegar/half water to wipe out the inside and outside of your dryer.
Remove the lint trap and vacuum it, scrub it clean with dish soap and a soft brush if you have been using commercial fabric softener or fabric softener sheets. Allow lint trap to dry before releasing.
Give towels a deep cleaning to make sure they aren't harboring bacteria.
Wash 3-4 towels per load in hot water on the longest setting with an extra rinse.

Use your regular green detergent plus 1 cup of washing soda or baking soda.
Add 1 cup of white vinegar to the first rinse cycle (you can add it to the fabric softener compartment or a Downy ball).
Remove the towels as soon as the washer stops or bacteria can start breeding again.

Dry the towels on the hottest cycle (heavy-duty) and make sure they are completely dry.

If you live in a humid climate make sure to immediately remove the towels from the dryer. The dryer exhaust vent can allow damp air to enter the dryer and make the towels musty.

Towels Still Smelly?
If towels continue to smell, it means there is still bacteria in the washing machine or on the towels. Re-clean the washing machine and wash the towels a second time to remove any remaining odor. (This step is probably necessary if you have recently switched from detergent with fragrance.)
Preventing Smelly Towels
Keep bacteria and musty smells from returning with these tips:
Wash your towels frequently, every 3 uses according to experts.
Use vinegar in place of fabric softener when washing towels.
Wash loads of towels alone, not with other laundry. Use warm or hot water.
Clean your washing machine with vinegar once a month.
Hang used bath towels with no folds; make sure the area is well ventilated.
More Green Cleaning Ideas
Laundry time can be all-natural and non-toxic with these easy green cleaning tutorials: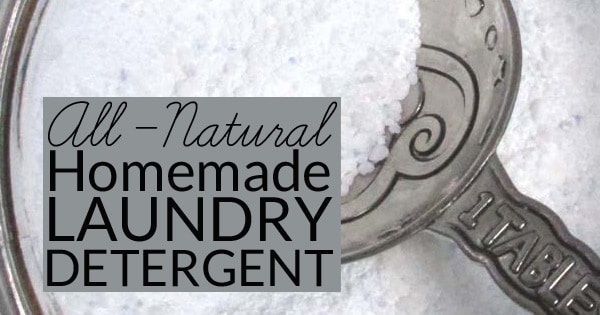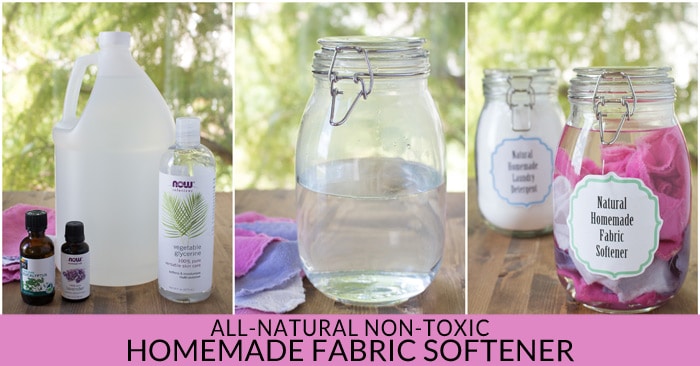 Like my green cleaning tutorials? Sign up for my free newsletter and never miss a thing!

Bren Did Newsletter Subscribers Get Access!