Do you love to use air freshener? It smells great, but can be bad for your health. Learn to make all-natural homemade air freshener that will leave your home smelling sweet.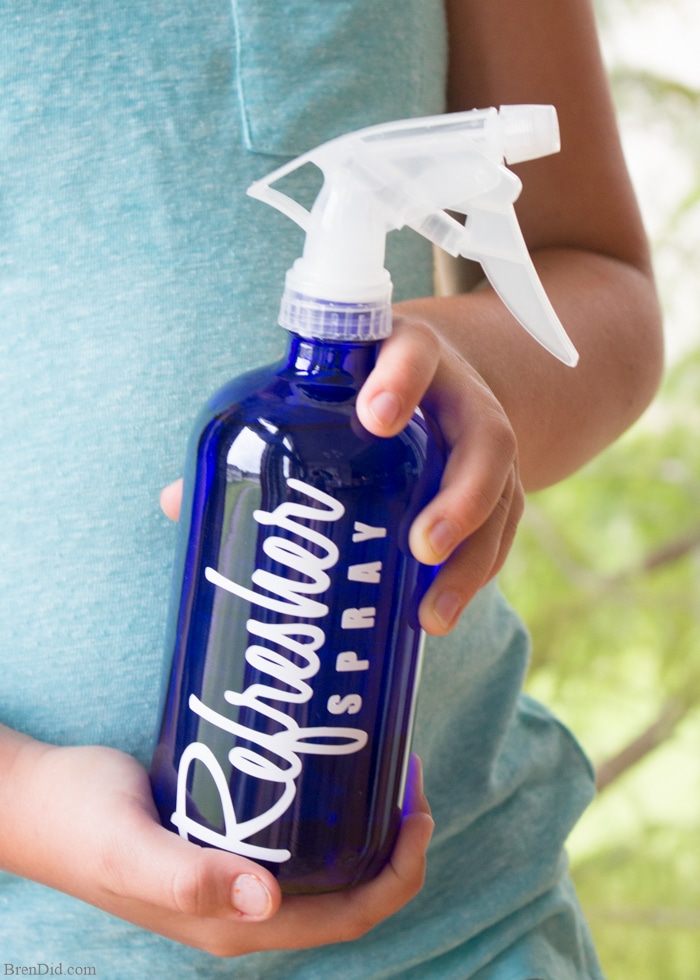 This post uses affiliate links. They don't cost you a thing and help us bring you green cleaning tutorials. Read more in Policies & Disclosures.
I love a fresh smelling room and used to be a store-bought room freshener addict. A quick spritz after cooking a meal, before company came over, or as a last step to housecleaning made me feel like my home was clean and fresh. I was spraying it ALL THE TIME…
Until I began to learn more about the toxic chemicals in many household products. I checked out my favorite Febreze's ratings on the Environmental Working Group consumer guide and found out that most of their products score a D or F for "significant hazards to health or the environment."
I was shocked to find out what was I spraying around my home and decided to never use commercial air freshener.
Dangerous Homemade Alternatives
Online recipes for homemade fresheners usually contain a dangerous mixture of fabric softener and water. This mixture replaces one health hazard with another health hazard!
Both commercial air freshener and homemade air freshener with fabric softener can:
Act as hormone disruptors.
Cause asthma to develop in healthy people.
Cause cancer in humans.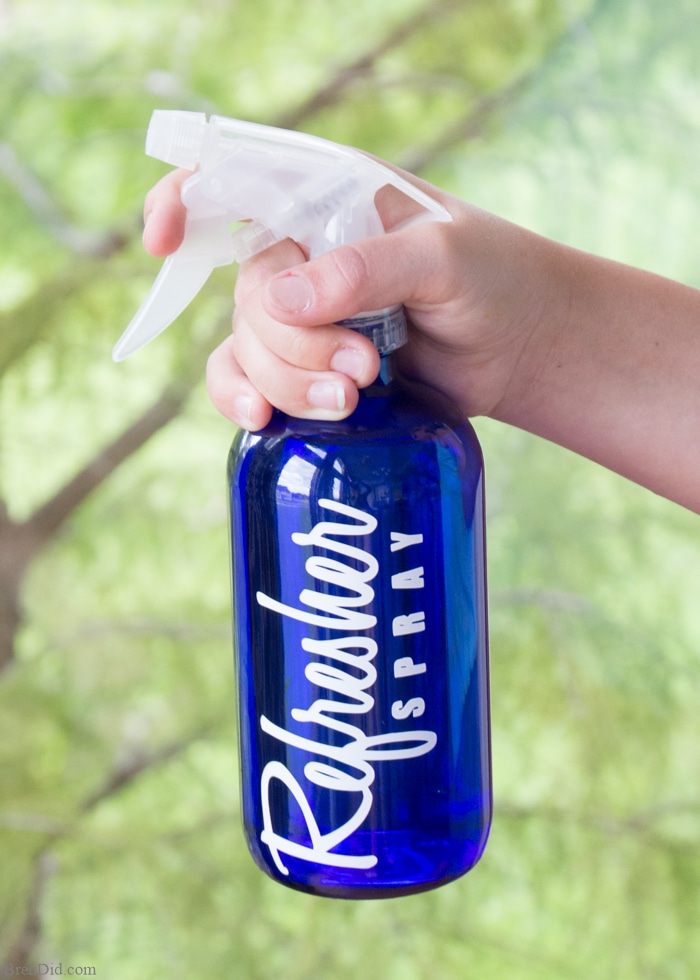 How to Make Room Freshener with Essential Oils
The best homemade room refresher is simple: water, vodka, and essential oils.
I often use vodka to clean around my house (it's in my homemade Window Cleaner and natural Lemon Disinfectant Spray Cleaner). Vodka is a great cleaner because:
It leaves no scent when used in natural cleaners.
It leaves no residue (like the baking soda found in some homemade refresher sprays).
It is naturally antibacterial, anti-fungal, and it's a natural deodorizer.
Alcohol emulsifies essential oils into an evenly diluted spray that does not need shaking.
Cheap generic vodka cleans as well as more expensive brands.


Homemade Air Freshener
Recipe
Mix together in a glass spray bottle mix:
Shake to combine.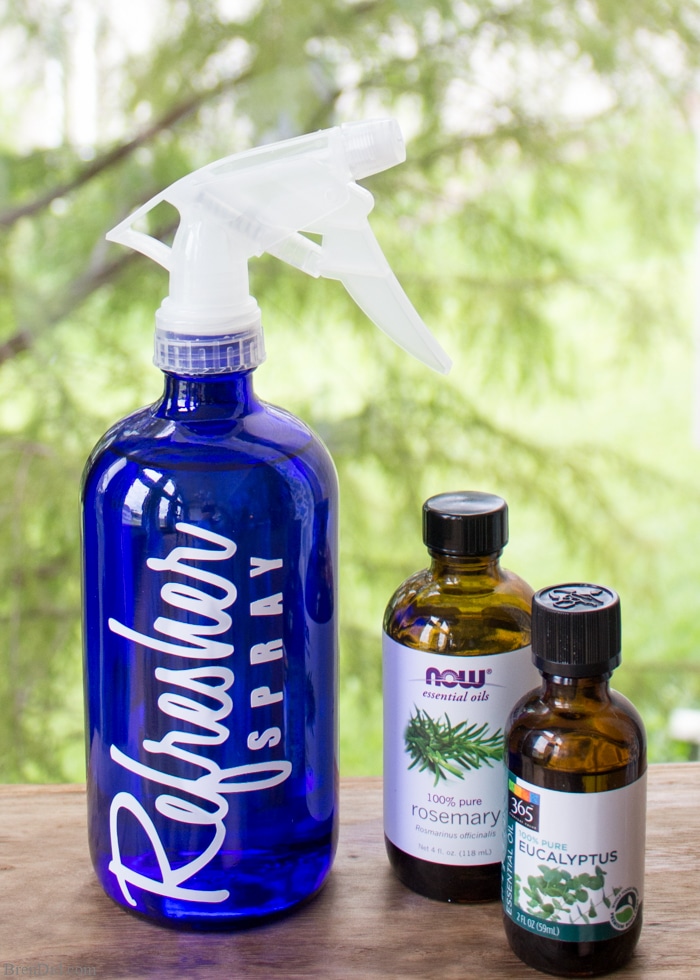 Room Freshener Scent Combinations
Start with 5-10 drops of essential oil and add more until the desired level of scent is reached. My favorite scent combinations:
Free Printable Labels
Dress up your homemade cleaner with a free printable label or a DIY vinyl sticker. (Have a vinyl cutting machine? Get the SVG cut file here.)
Like my green cleaning tips? Sign up for my newsletter and never miss a thing!