I'm going to let you in on a little secret that we try to keep in the closet at the Bren Did homestead. Unfortunately, the secret has been leaking out every time we open the shoe closet door. The secret? Stinky feet!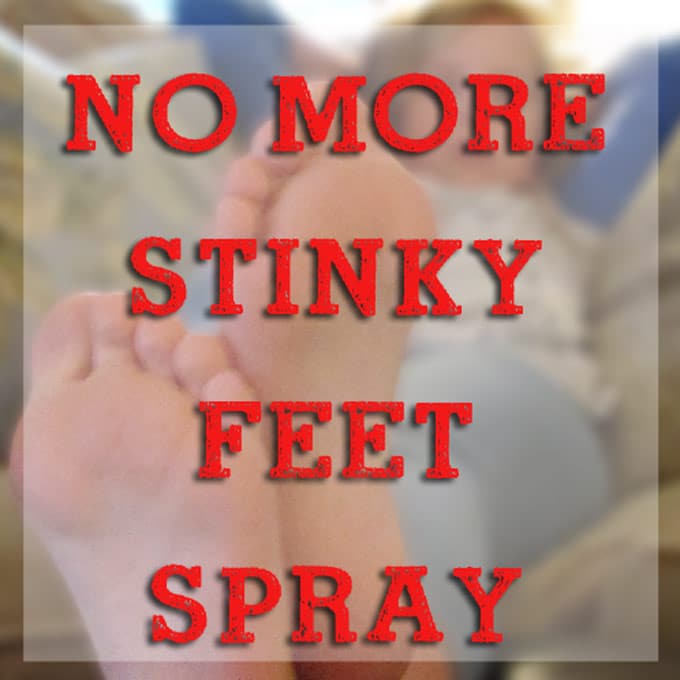 This post uses affiliate links, see Policies and Disclosures for more information.
Fess up… there is some undesirable foot odor in your home too. Want to banish the smelly feet and destroy shoe foot odor? This easy No More Stinky Feet Spray is an all-natural way to quickly cure stinky feet and prevents smelly shoes.
Why Feet Smell
Foot odor is caused by warm, sweaty toes and the bacteria that love them. The bacteria grow in the warm, damp environment created by your feet in shoes and continue to grow and flourish in the closet.
Wham-o… overpowering stinky feet smell when you open the closet door or sniff the inside of your shoes.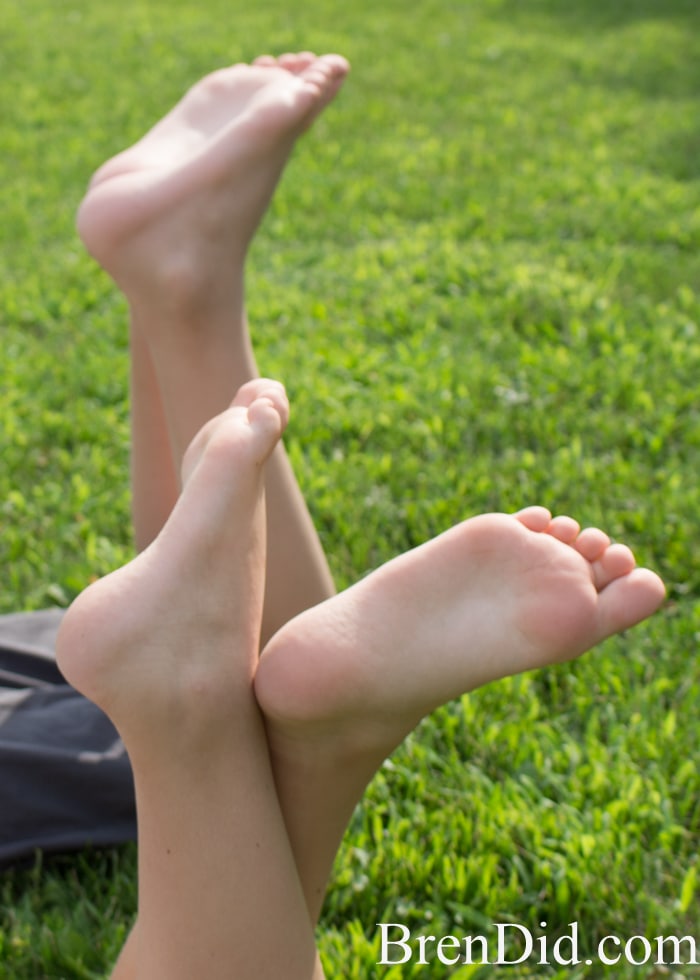 Curing Stinky Feet
There is a simple, effective, all natural way to get rid of foot odor:
1) Vodka contains ethanol, a non-toxic antiseptic which kills bacteria.
You can also using rubbing alcohol in this mix, which is isopropyl alcohol with some water and additives to make it smell and taste bad. I prefer using vodka due the synthetic fragrance chemicals contained in rubbing alcohol.
2) Tea tree oil is both antibacterial and antifungal according to the National Center for Biotechnology Information.
Stinky Feet Spray Directions
To make the foot spray simply mix:
¼ cup (2 ounces) of Vodka (I buy the cheapest vodka available, 80 proof or more)
3 or 4 drops of Tea Tree Oil (This is the brand I use.)
In a dark glass spray bottle (Use a dark glass container to prolong effectiveness and prevent plastic leaching.)
To use:  spritz onto bottom of feet and in between toes, pat dry or air dry.
Stinky Feet Spray Cost
This solution costs about $0.72 for 2 ounces.
$0.26 an ounce for Vodka (I buy the cheapest vodka available, $9 for a liter)
$0.20 for Tea Tree Oil (this is the brand I use)
Cost Comparison
A similar natural alternative on Amazon costs $16.00 for 4 ounces. That's $4.00 an ounce! You're saving more than $5 by making your own and you know exactly what it contains.
Other Stinky Feet Solutions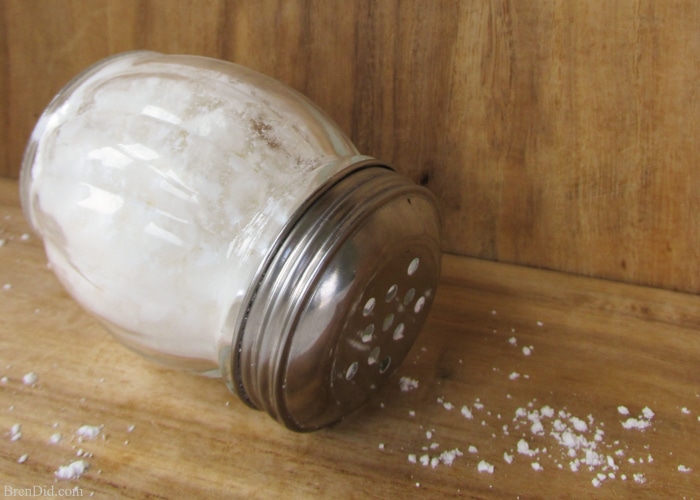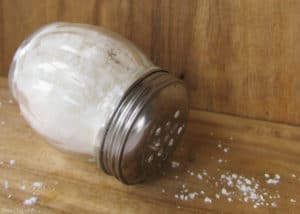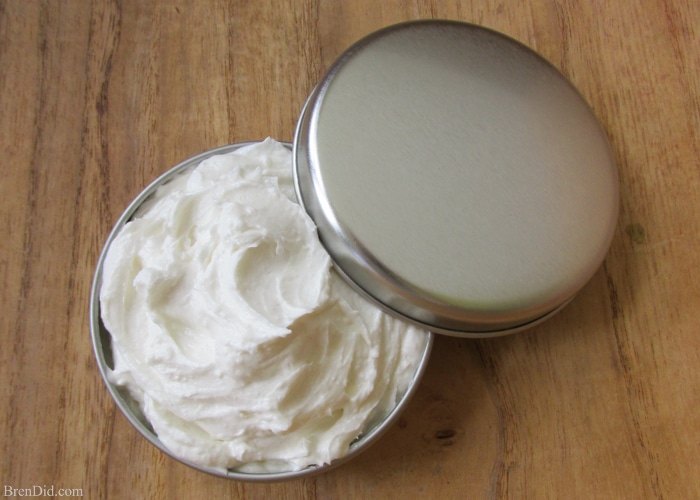 Got extra vodka from making this recipe? Use it to clean!
It's 5 O'Clock Somewhere  window cleaner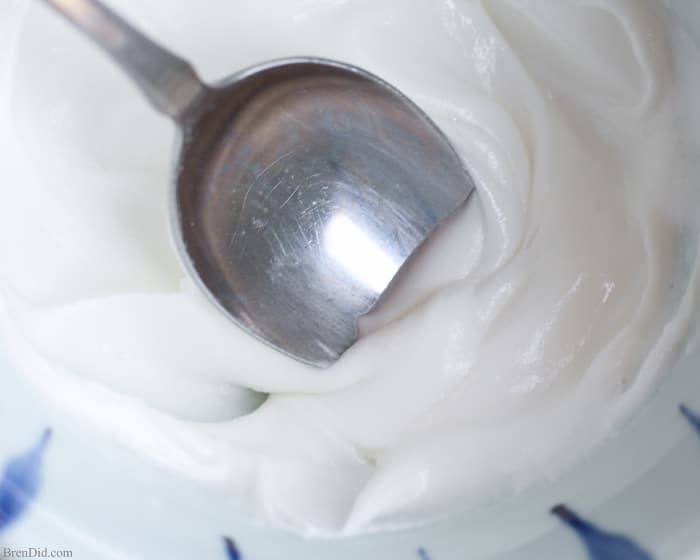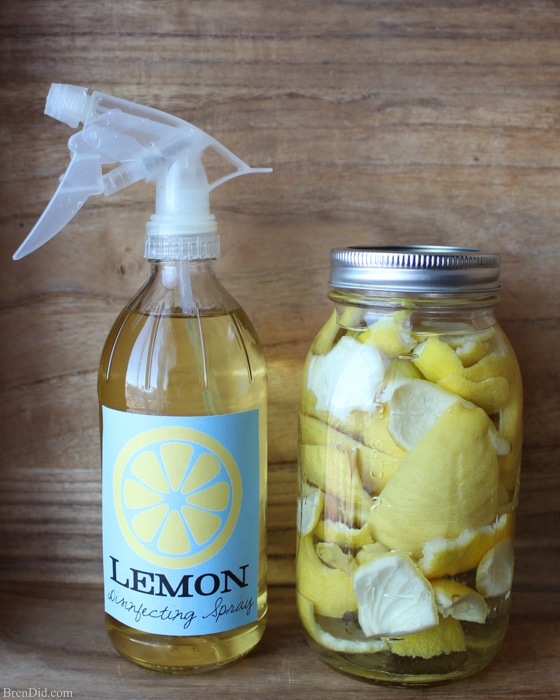 I hope this natural foot odor cure keeps your feet smelling sweet.
Like my all-natural body care tutorials, sign up for my newsletter and never miss a thing!