This easy homemade lotion recipe makes tiny bars that are shaped into bon-bons you can hold in your hand. They smell like freshly baked vanilla cupcakes and are all-natural! It's a win-win.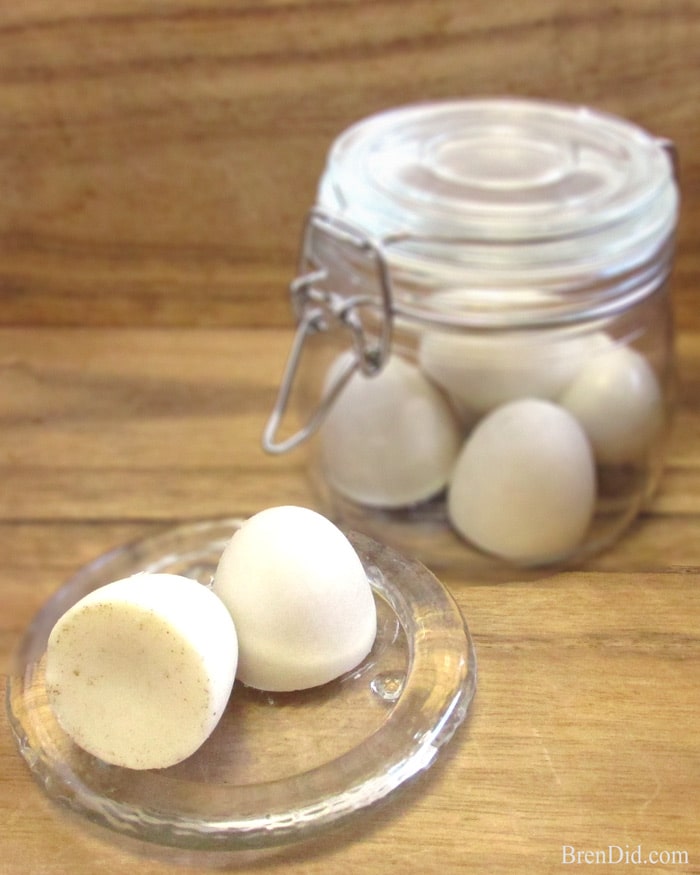 This post uses affiliate links. They don't cost you a thing and help us bring you creative projects. Read more in Policies and Disclosures.
Smelling Nice Without Toxic Chemicals
I love indulgent, wonderful-smelling body care products.
I hate additives and artificial ingredients that can be dangerous to my children and the environment.
These two ideals are often at war with one another as I shop aisles upon aisles of wonderful-smelling body lotions. I've purchased MANY natural bath and body lotions over the years only to be disappointed because:
1 – I did not like the scent
or
2 – They were not as natural as they claimed.
Homemade Lotion Recipe: Lotion Bars
I researched how to make lotion and stumbled upon Wellness Mama's lotion bar recipe. It's a natural lotion that you can hold in your hand! You rub the bar over your skin it melts and moisturizes.
It's a great way for kids to apply lotion. Much less spilling!
I tweaked the original homemade lotion recipe and scent to please kids. The scent was dubbed Vanilla Cupcake by my daughter. It is a light sweet scent that is pleasant but doesn't make you smell like a bakery all day.
How to Make Lotion Bon Bons
A silicon brownie pop mold makes lotion bars that fit perfectly into a child's hand. Use any size or shape of mold you desire or keep the lotion in a jar with a wide mouth (you need a wide mouth to get your hand & the lotion out).
Homemade Lotion Ingredients
1/3 cup white beeswax (pastilles or grated)
1/3 cup organic coconut oil
1/3 cup mango butter
1-2 tsp Vitamin E
20 drops vanilla essential oil
5 drops lavender essential oil
Homemade Lotion Directions
Combine beeswax, coconut oil and mango butter in a large mason jar.

Place the jar in a saucepan filled with water (a fake double boiler), and heat pan over medium heat (keeping water out of the lotion mixture). Stir until all ingredients are completely melted (the beeswax usually takes the longest).
Remove from heat and stir in vitamin e and essential oils. Stir to combine.
Pour into a silicon mold.
Cool bars completely (about 1 hour in a 70-degree room) and remove from mold; store in a jar or other airtight container.
Storage: These lotion bars contain no preservatives,  make them in small batches and use them up in a month or two.

Cost to Make vs Buy
You can purchase a similar natural lotion bar at Lush for $11.00 per 1.8-ounce bar (about $6.00 an ounce).
This recipe produces 9 ounces of lotion bonbons for $8.22 ($0.91 an ounce).
That's a savings of $5.09 an ounce! I love frugal victories.
Cost Breakdown
Cost per 9 ounces (price will vary depending on ingredient cost):
Vanilla Essential Oil $0.87
Lavender Essential Oil $0 .25
Organic White Beeswax (pastilles) $2.24
White Raw Mango Butter $2.70
Organic Coconut Oil $1.26
Vitamin E Oil $0.90
More Natural Bath and Body Products
I love making natural DIY bath and body products. Here are some of my favorite recipes: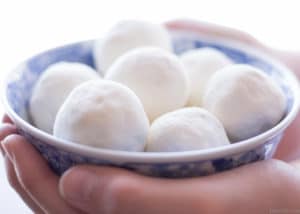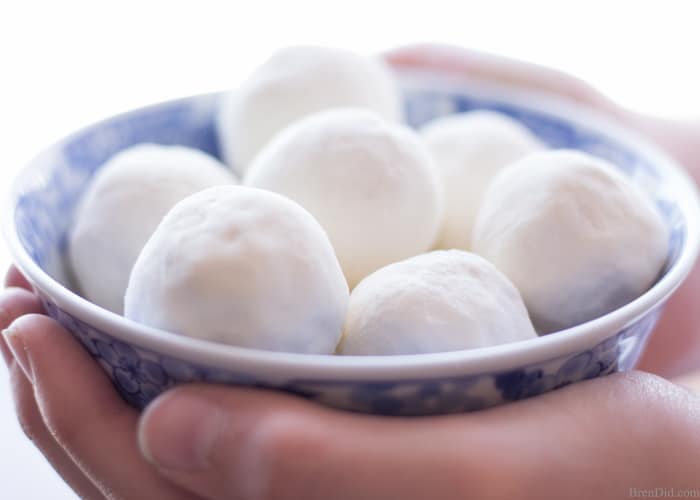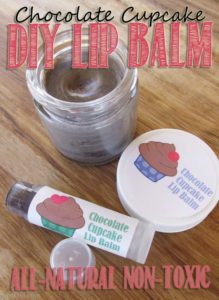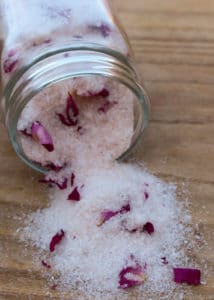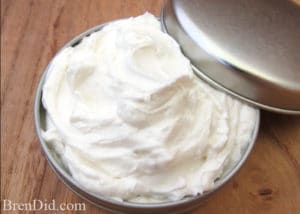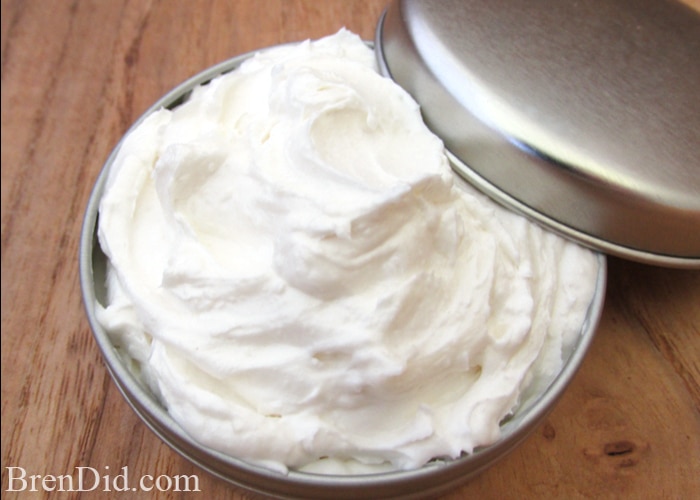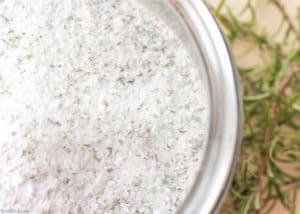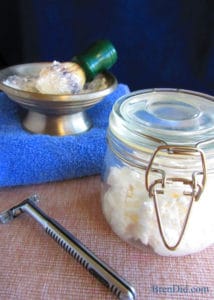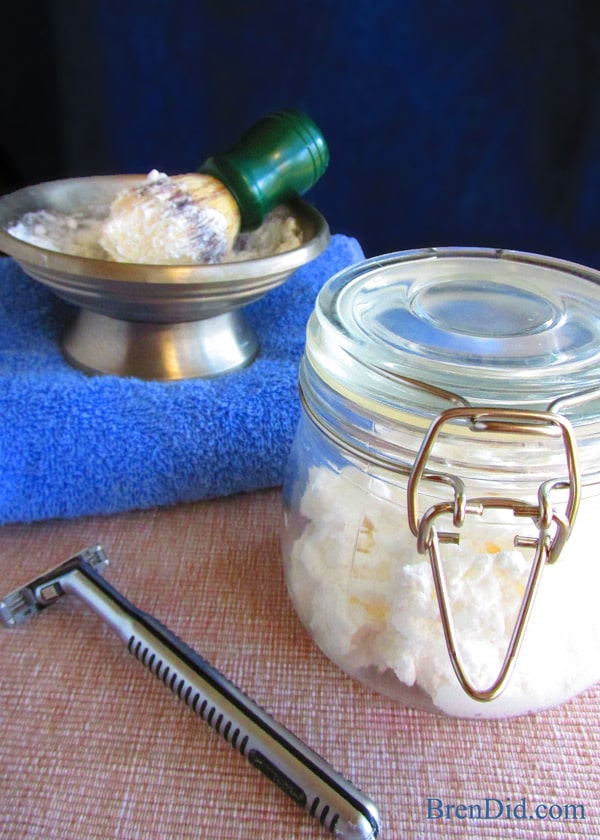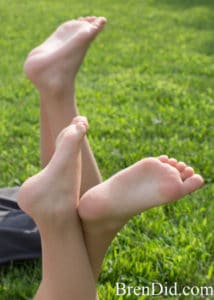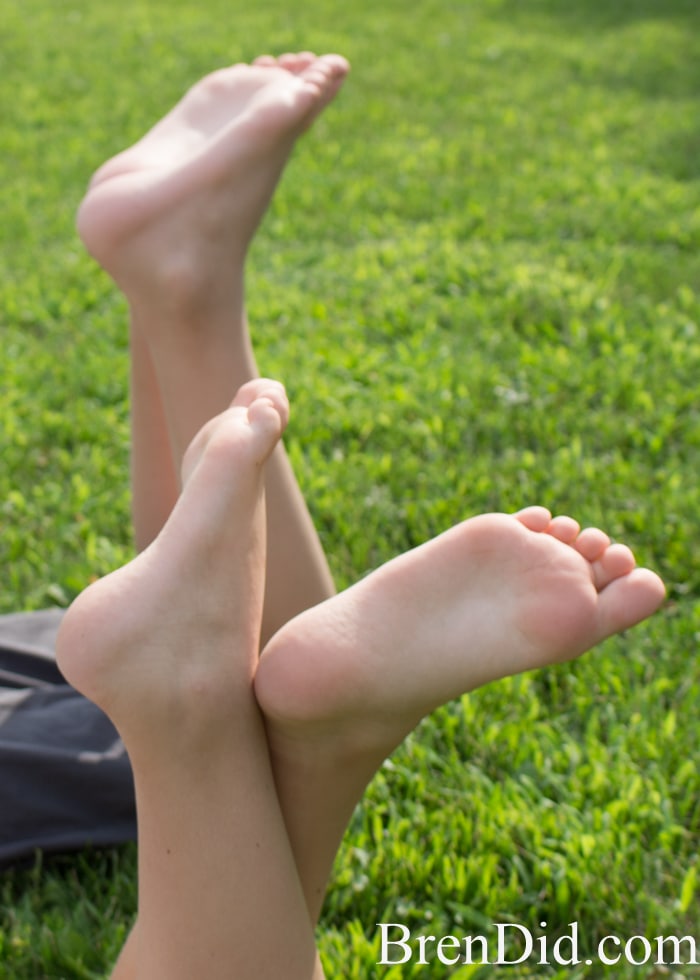 Like my natural bath and beauty tutorials? Sign up for my free newsletter below and never miss a thing!