Winter is tough on skin: dry hands, scratchy elbows, irritated feet, chapped lips, and cracked cuticles, you need a good Healing Dry Skin Balm! This all-natural skin balm is easy to make and works great. 
This post uses affiliate links.They don't cost you a thing and help us bring you all-natural body care tutorials. Read more  in Policies & Disclosures.
My friend recently found a dozen empty lip balm tubes in her daughter's swim bag. The clever girl had figured out that the thick balm worked magic on her dry swimmer's skin.
Unfortunately, a dozen lip balms a week adds up!
The Natural DIY Solution
I developed this all natural, non-toxic Healing Dry Skin Balm to combat diaper rash, winter skin dry patches, swimmers rash, and any other scratchy or downright irritated body parts. It works equally well on chapped lips.
Try it for yourself and see how well this chemical free, preservative free, and fragrance free moisturizer works. If you're looking for a naturally scented lotion alternative, try my Vanilla Cupcake Lotion Bon Bons.
Healing Dry Skin Balm Recipe
Ingredients
Directions
Place beeswax and coconut oil in a glass jar.
Melt on high power in the microwave for 30 seconds, stir and continue heating for 30 second increments until completely melted.
Stir well between each 30 second heating interval. It should take about 2.5 minutes total to melt. (You can also place the jar in a pan of hot water over low heat and allow to melt while stirring.)
Stir in almond and vitamin E oil, then heat for 30 more seconds.
Pour into metal tins or a small glass jar.
Enjoy your all natural healing balm!
Recipe Tips
This balm contains no artificial preservative (Vitamin E, an antioxidant, works as a natural preservative) make it in small batches and use it up in a few months.

Free Printable Label
Download the free printable label to make your balm beautiful! Print them on self-adhesive labels or use rubber cement to attach.
Healing Dry Skin Balm Cost
You can purchase a similar natural product at Lush for $13.95 per 1.4 ounce tin (more than $9.90  an ounce!). My recipe produces 10 ounces or three 3 oz tins for $7.30 or $0.73 an ounce. Homemade balm for the win!
(organic white beeswax pastilles $2.98, organic coconut oil $1.26, almond oil $1.56, vitamin e oil $1.50)
More All-Natural Moisturizers to Make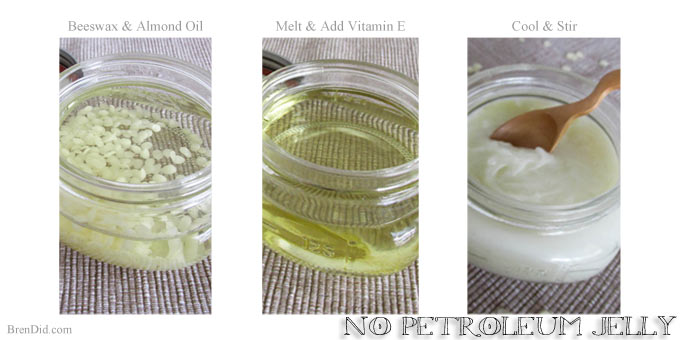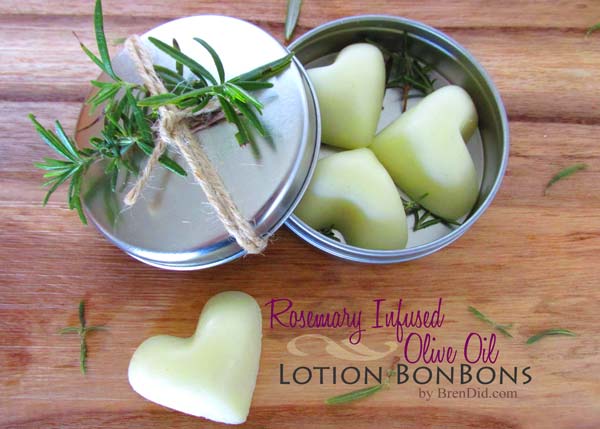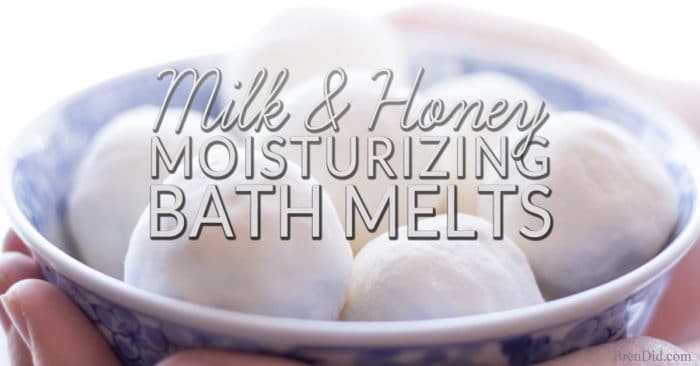 Like my easy all-natural bath and beauty tutorials? Sign up for my newsletter below and never miss a thing!