Thanksgiving is a fun day full of family, cousins, and CHAOS. This free Thanksgiving joke teller will keep kids entertained so you can get get dinner on the table!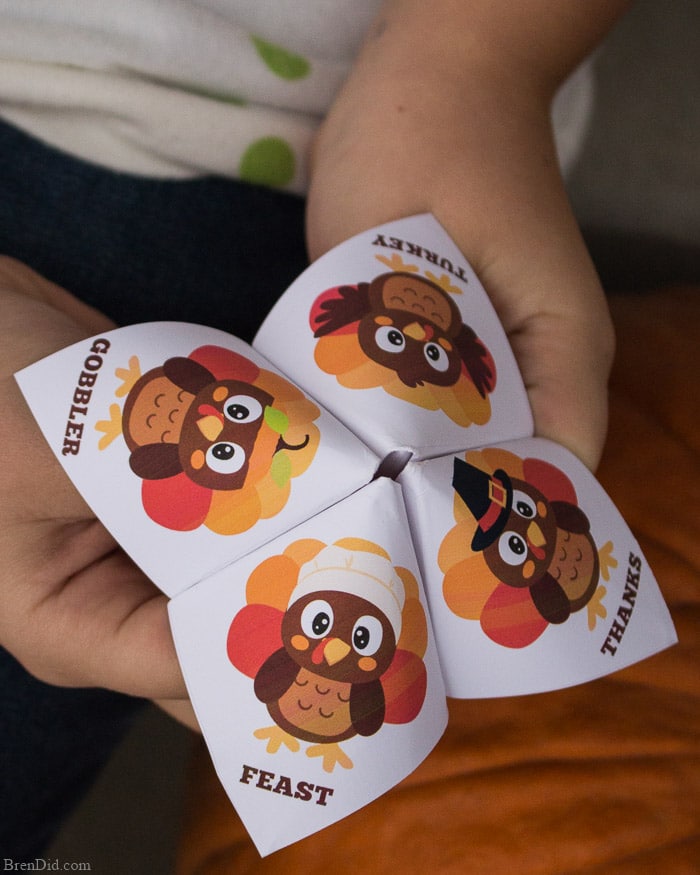 This post contains affiliate links, they don't cost you a thing but help us bring you creative projects. See more in polices and disclosures.
Giving Thanks
We're hosting Thanksgiving at my house this year. My parents, brother (and family), and sister (and family) are all driving in from out of state.
It's going to be wonderful to have everyone here under one roof.
It's going to be entertaining to see all the cousins playing together.
And it's going to be CHAOS… pure chaos.
I'm shuttering a tiny bit as I type these words 'cause I am a total control freak. I like my pantry organized, I like toys put away where they belong, and I like my kids at a manageable decibel level.
I also know it's NOT going to happen for the next 5 days.

We Gonna Make You Lose Your Mind
All week I have been prepping for Thanksgiving and humming Party Rock Anthem to myself…
Party rock is in the house tonight
Everybody just have a good time
And we gon' make you lose your mind
You know the song I'm talking about, right? It's the "And we gon' make you lose your mind" verse that really speaks to me as a mother. Hee, hee!

Thanksgiving Joke Tellers
Getting dinner on the table is the biggest challenge at a family Thanksgiving with lots of extra helpers in the kitchen and lots of extra little people underfoot. I usually start to panic in the short time between "wash your hands" and getting everyone settled at the table with a plate full of food.
To help prevent the kids table from spiraling completely out of control I made these silly Thanksgiving joke tellers that feature adorable little turkeys and kid appropriate jokes.
Print a joke teller each kids then pile they up at the kids table. The youngest generation can take turns telling jokes as parents rush to get turkey and potatoes distributed all around.

Free Printable Thanksgiving Joke Teller
The joke tellers (sometime called fortune tellers or cootie catchers) have a fun Thanksgiving turkey  design and jokes that will encourage both laughter and groans.
The joke tellers provide just enough of a distraction for me to breath, relax, and remind myself how blessed I am to have the whole rowdy bunch in my life.
Get the free Thanksgiving Joke Teller here, save the PDF file to your computer, and print. Follow the simple instructions to fold your own joke tellers.
Tip: I print my joke tellers on matte photo paper , it is thicker than copy paper and prints with extra bright colors. This makes a sturdy paper craft that can stand up to little hands!
Black and White Version for Coloring
This project is popular with teachers who don't always have access to or the budget for color copies. I've included a black and white version in the free printable for kids to color and play.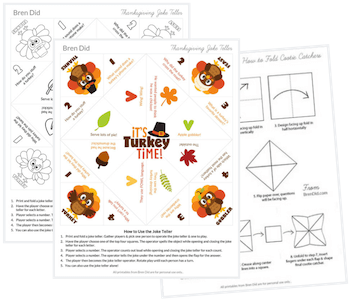 More Free Fortune Tellers
I've designed lots of fun holiday cootie catchers for kids. Check out these fun versions: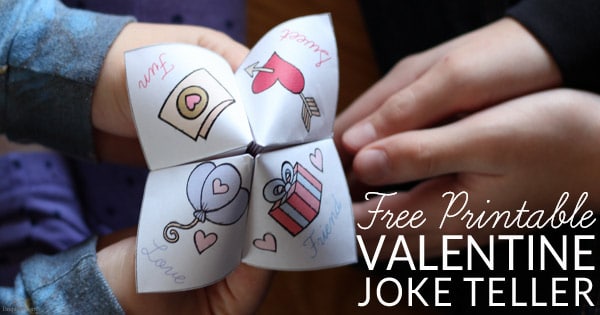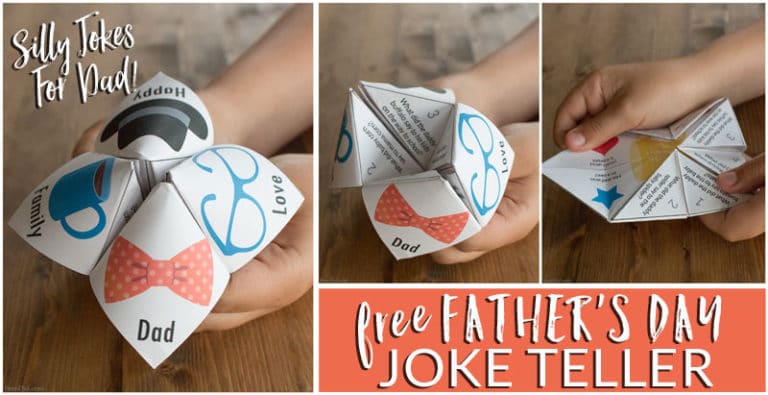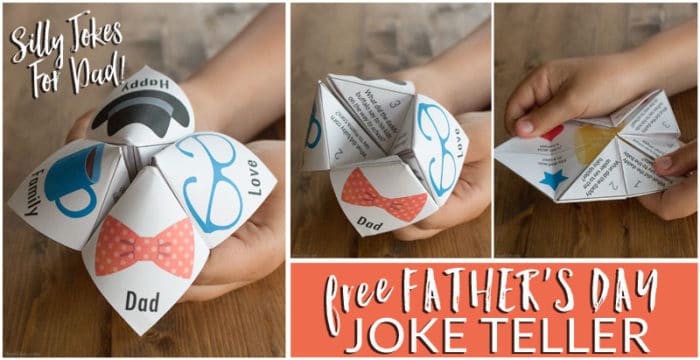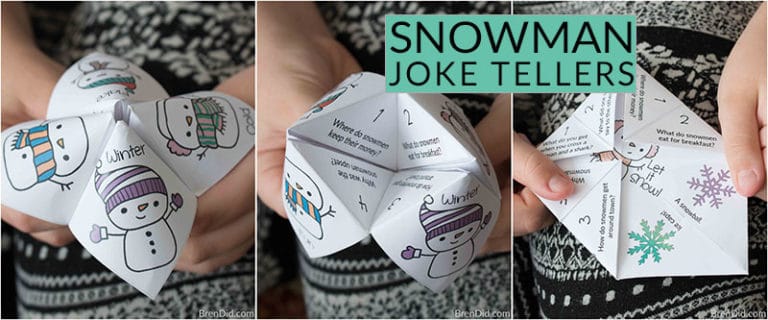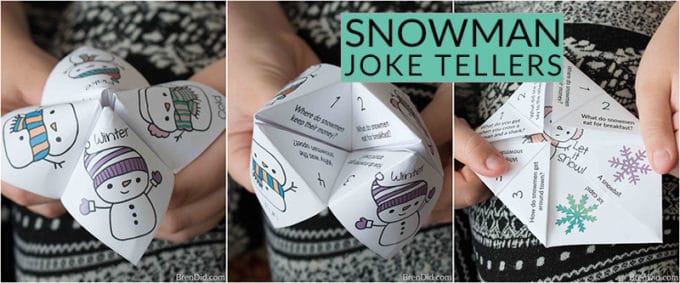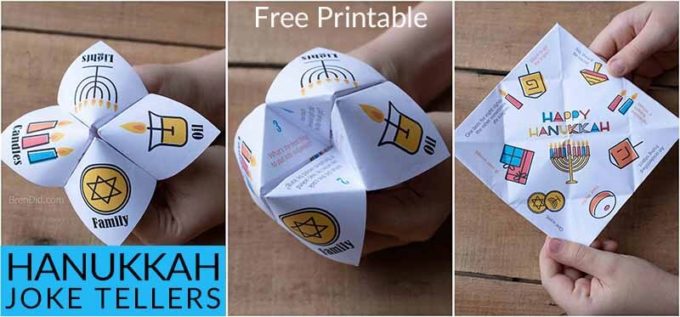 Like my free printable joke teller and other paper crafts? Sign up for my free newsletter below and never miss a thing!