Surprise Dad with a hilarious free printable joke teller filled with funny Father's Day jokes. Dads love the groan-worthy jokes, kids love the folded paper craft. It's a win-win for $0!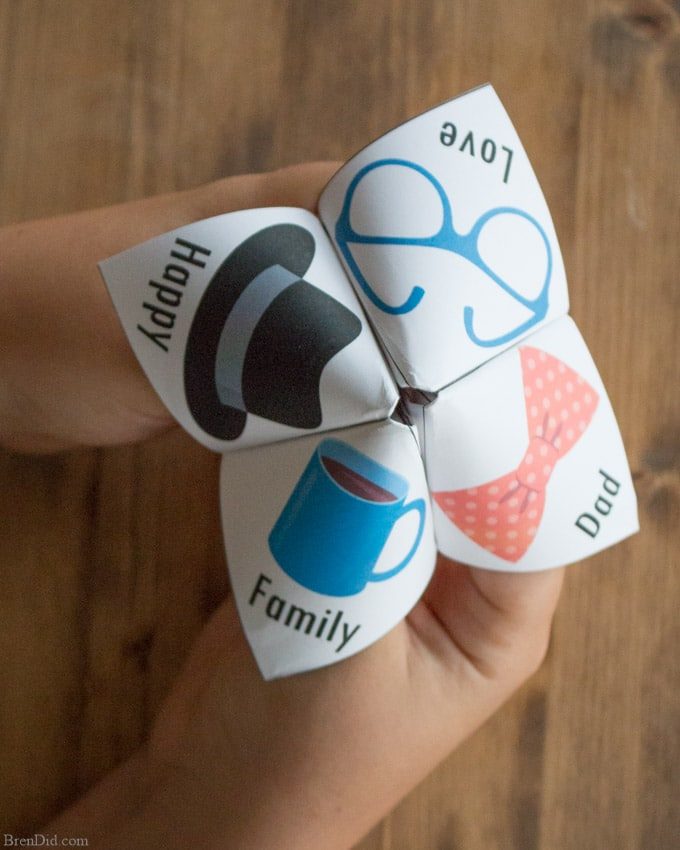 This post contains affiliate links. They don't cost you a thing, but help us bring you creative projects. Read more at Policies & Disclosures.
Dad Jokes
Is there anything sweeter than the sound of kids laughing with their Dad? I love listening to my kids joke around with their father and love my memories of silliness with my own dad.
And the jokes…
Ah, the terrible, groan-worthy Dad jokes…
It seems that the worse the jokes get the more kids (and their Dads) love them.
Folded Paper Joke Teller
In honor of Father's Day I've created this fun, free printable joke teller kids can fold and play with their dad.
Add it to his breakfast-in-bed tray and start Father's Day with a round of silly joke telling. Dad will love the attention and kids love mastering the art of jokes and puns.

What is a Joke Teller (AKA Cootie Catchers or Fortune Tellers)
Joke tellers are an easy folded paper craft that kids love. You may remember folding these easy paper fortune tellers (also called cootie catchers in some parts of the United States) in elementary school.
My elementary school friends and I used to make cootie catchers with notebook paper and colored markers. The folded paper games we made were meant to be fortune tellers that would "predict" the number of children we would have, our spouses, or careers.
I've adapted the same fun folded paper origami design and filled them with corny Dad jokes for kids!
Get the free Father's Day Joke Teller here. 
Free Printable Father's Day Joke Teller
Making Father's Day Joke Tellers is as easy as 1, 2, 3!
Grab the free printable joke teller HERE and save it to your computer. (The PDF includes full-color and B&W versions for kids to color plus folding instructions.)
Print the file on matte photo paper or white cardstock for extra bright colors (it is also extra sturdy).
Fold and start your own family tradition of silly holiday jokes!
The free printable project (with easy folding instructions) takes less than 5 minutes to complete.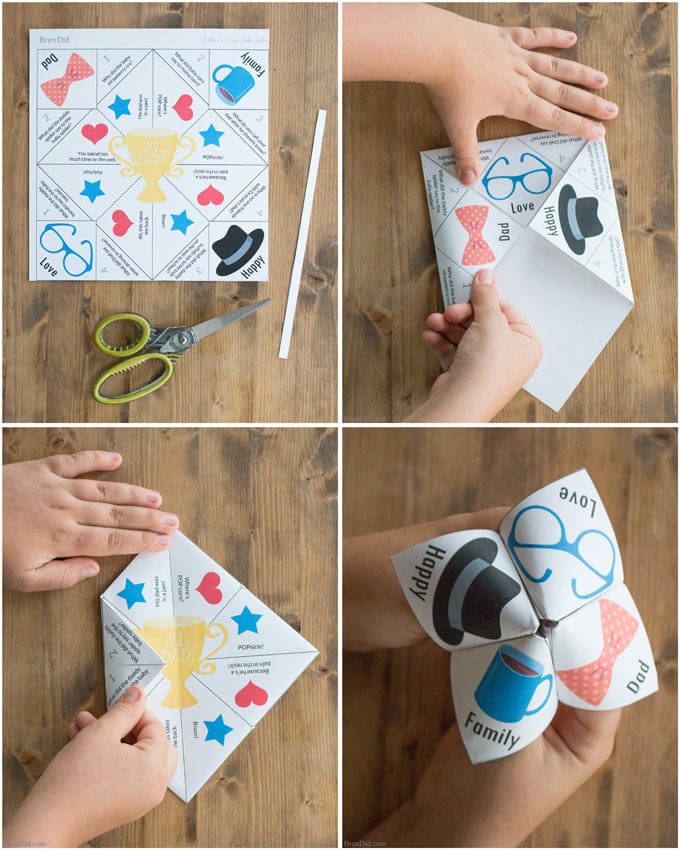 More Free Fortune Tellers
I've designed lots of fun holiday cootie catchers for kids. Check out these fun versions: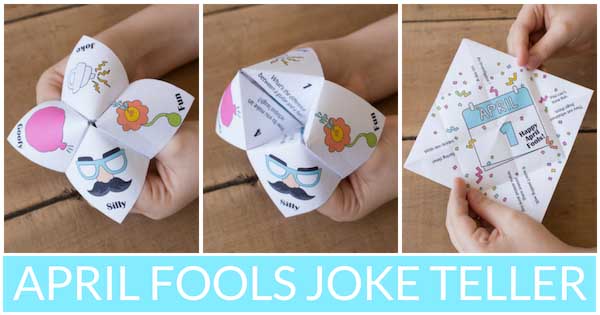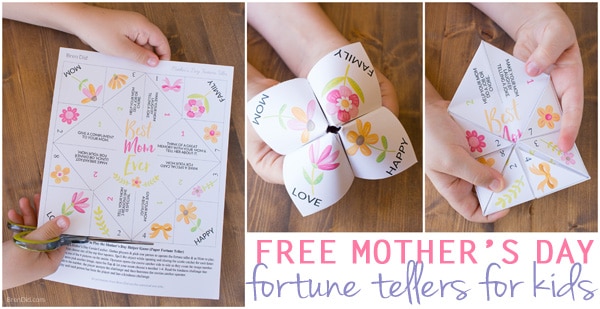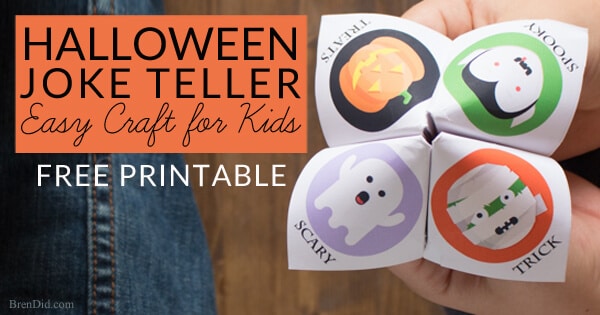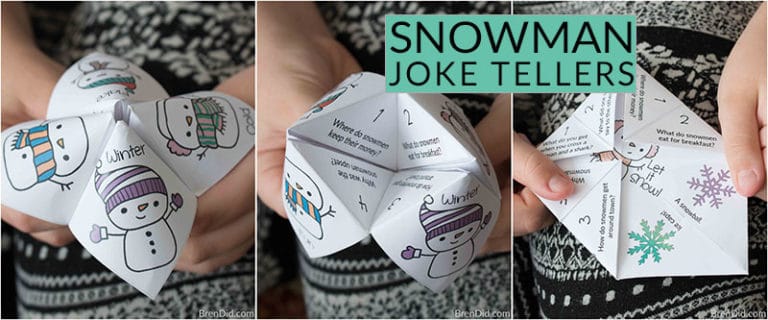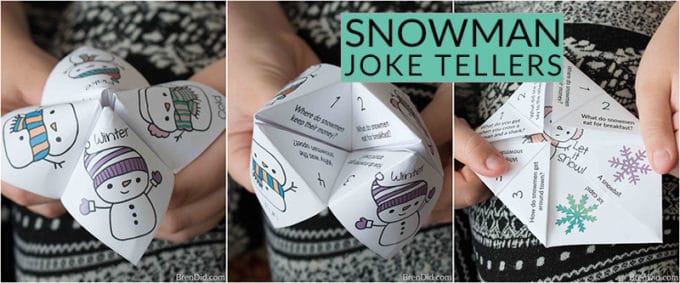 Paper Crafts for Kids
Paper joke tellers are a fun Father's Day treat for kids! Take a few minutes to surprise the Dad in your life , it's a fun (and funny) way to say Happy Father's Day!
Like my free printables and paper crafts? Sign up for my free newsletter below and never miss a thing.