It's that time of year, the crazy hectic week before winter break when you are trying to stay on top of your kids' holiday celebrations (who needs cookies, who is doing a book exchange, who needs helpers for their class party, aurgh!). Suddenly realize you have forgotten to get teacher gifts for all the "specials" teachers (aides, art, music, and p.e. teachers deserve a little love too).
Never fear! These last minute teacher gifts (with free printable) takes less than 5 minutes to assemble and costs less than $4.00!
 I love quick, easy and economical teacher gifts that will have the teachers smiling at your little angel. Here's how I make 6 presents in 5 minutes for $4.00 each.
Supplies
6 mugs – Look for sets of mugs that you can use individually, these are often cheaper than buying individual mugs. I bought mine as a set at Costco for $15.50.
Half a bag of holiday candy for each mug , I used 21 ounce bags that cost $3.50. (You could also use cookies, homemade candy, school supplies… whatever easy mug filler you desire!)
One pack of cellophane gift bags, the kind you use for kids' party favors. You can get 25 for $1 at Dollar Tree.
Decorative (patterned) scrapbook paper – 1 piece of 8.5×11 inch  (cardstock works great)
White copy paper or cardstock – 1 piece of (I used cardstock so the scrapbook paper wouldn't show through).
Coordinating ribbon, 1 roll. (Mine isn't that pretty. Don't judge, it's leftover from school wrapping paper sales.)
 Directions
Put (it's okay to dump) the candy in the mug.
Place the mug in the cellophane bag.
Print labels on the white paper or cardstock using the free PDF file. Print circles on the scrapbook paper using the free PDF file available in the free printables library.
Cut out circles and glue together (You can let your kids do this step, it's their gift!)
Punch a hole in the circle tag you have created and tie to mug with ribbon (don't forget to sign the back, you're going to want credit for this beauty).
Ta-dah! Your easy teacher gift is done! If you'd like to make the gift more special you can add a gift card inside the mug with the candy.
Tip: Stock up on fun coffee mugs all year, you can get a great deal and be prepared for last minute gifts.
More Easy Teacher Gifts
Check out my other easy teacher gifts for you favorite educator!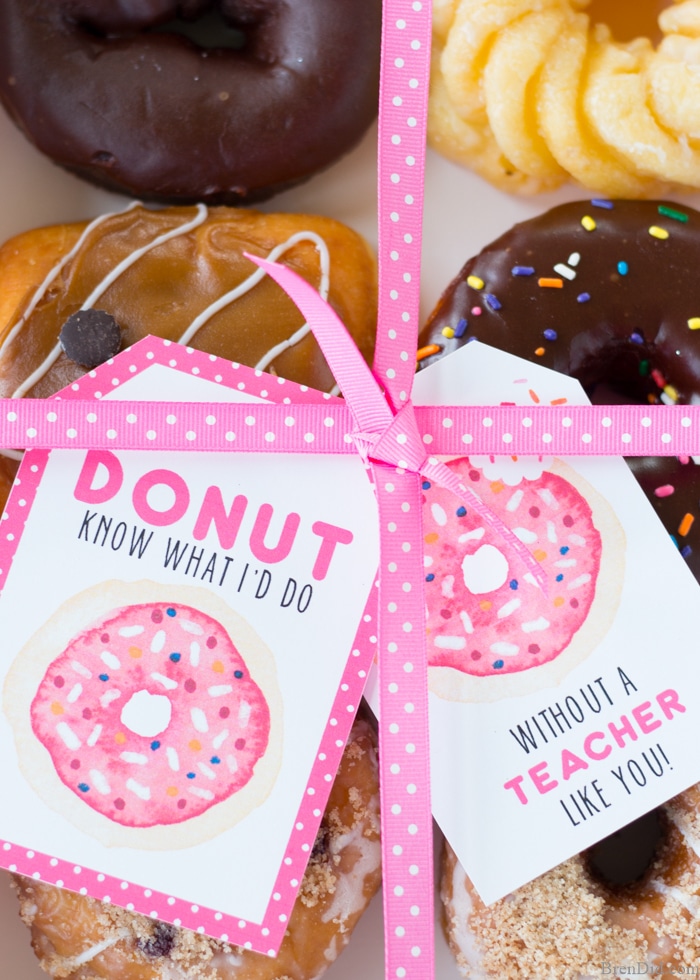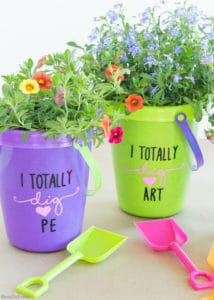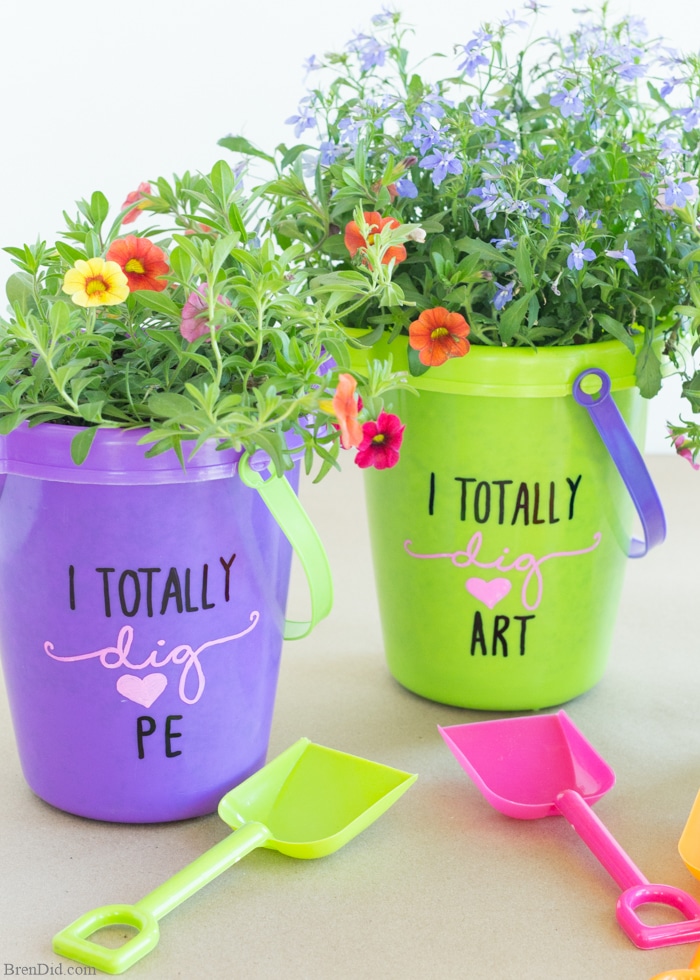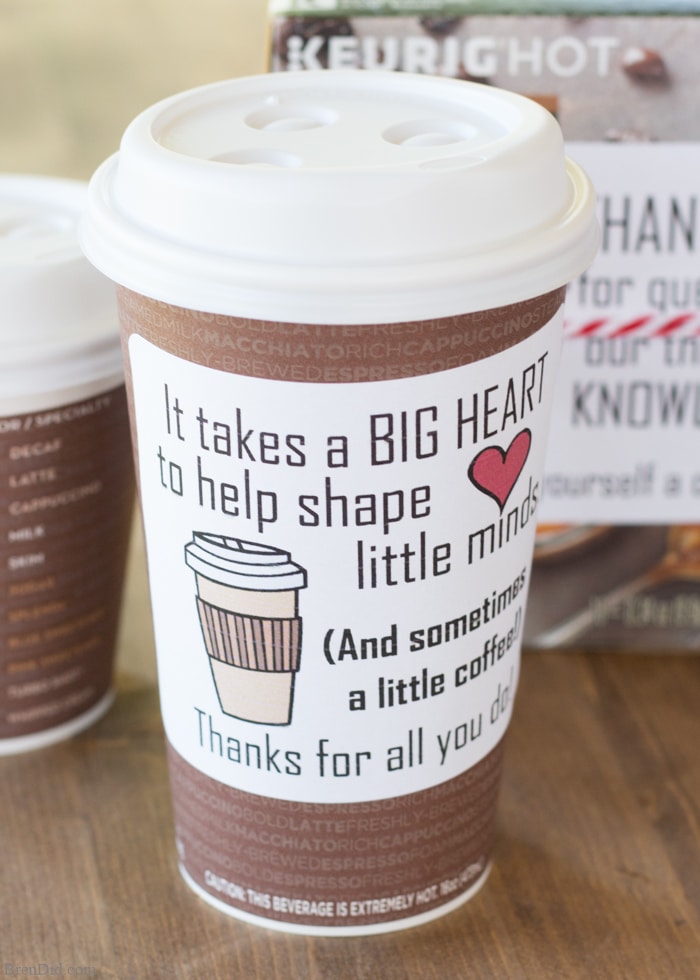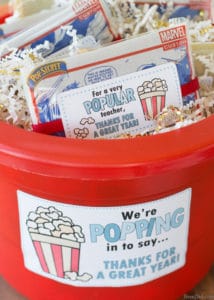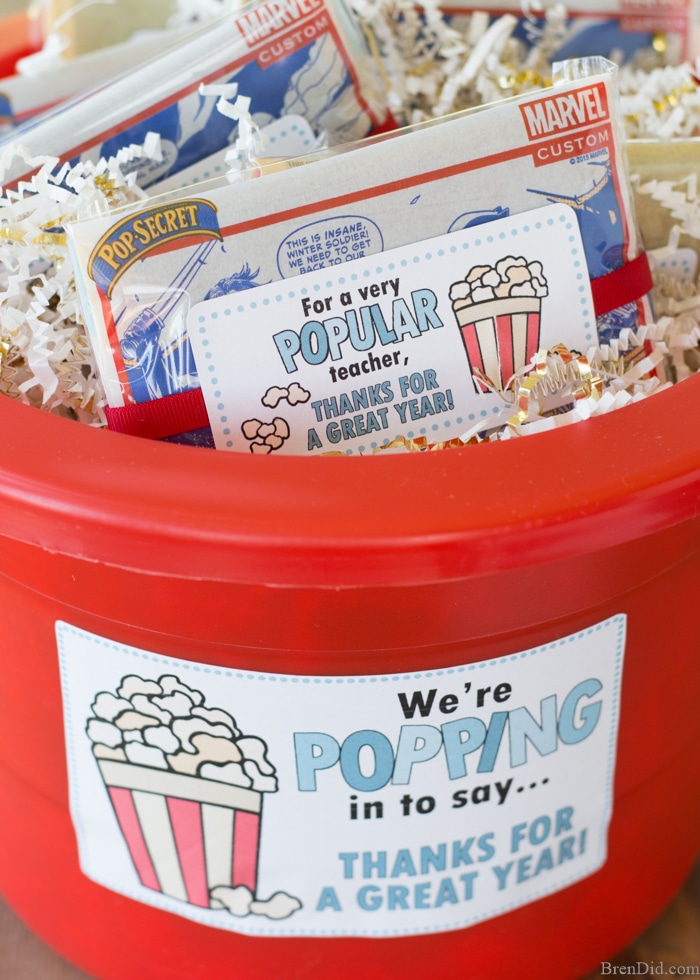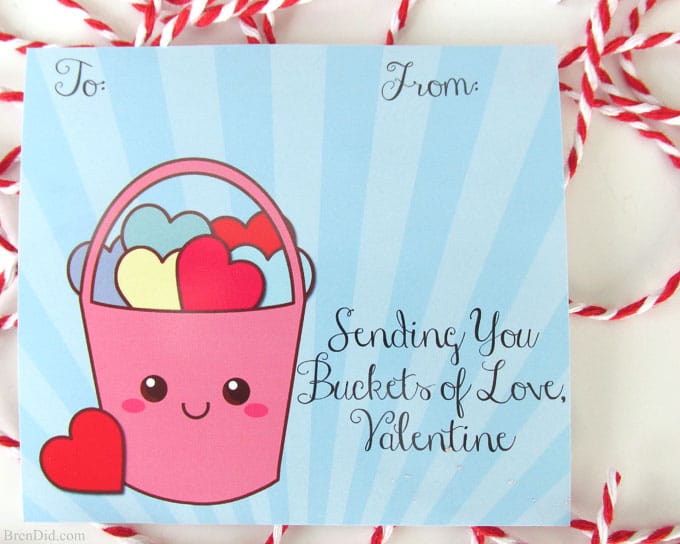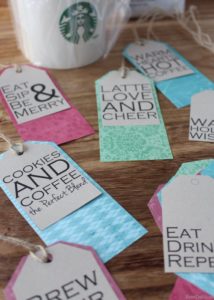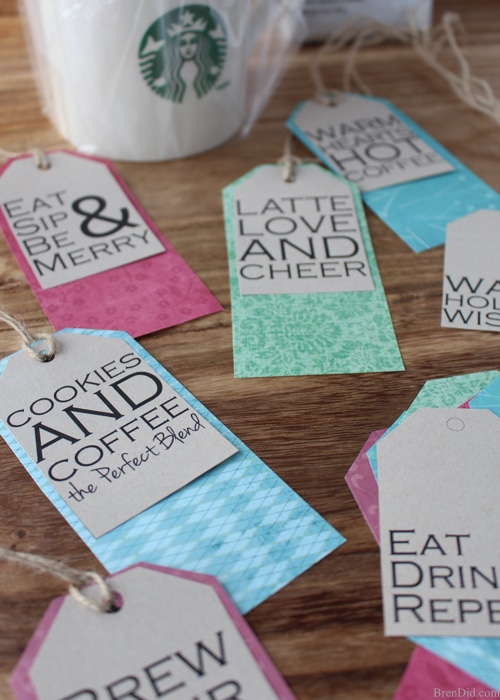 Like my free printables and easy gift ideas? Sign up for my newsletter below and never miss a thing! 

Subscribe to the Bren Did Newsletter to Get Access