I go nuts for easy teacher appreciation gift ideas. Maybe it's because I'm the daughter of a first-grade teacher or maybe it's because I'm a college instructor. Whatever the reason, I understand the tremendous amount of work that goes into a successful classroom and I love showing my thanks.
A special thanks to Dunkin' Donut for sponsoring this teacher appreciation gift post!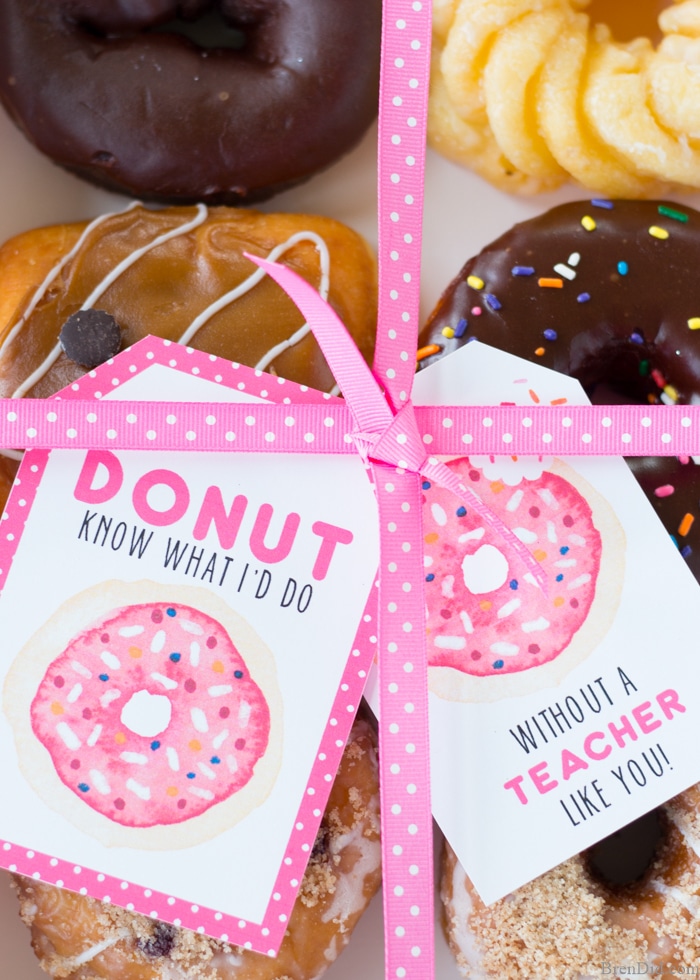 Modeling Thankfulness for Kids
Our family makes teacher appreciation week a group effort. Each day we surprise our teachers with little gifts and tokens of gratitude. We've decorated classroom doors, delivered planters of flowers, and provided popcorn for the teachers' lounge. It's fun to work together on a thankfulness project and reinforce gratitude behaviors in your kids.
This spring my kids' favorite teacher present, hands down, was DONUTS. Sweet, sprinkled, delicious donuts!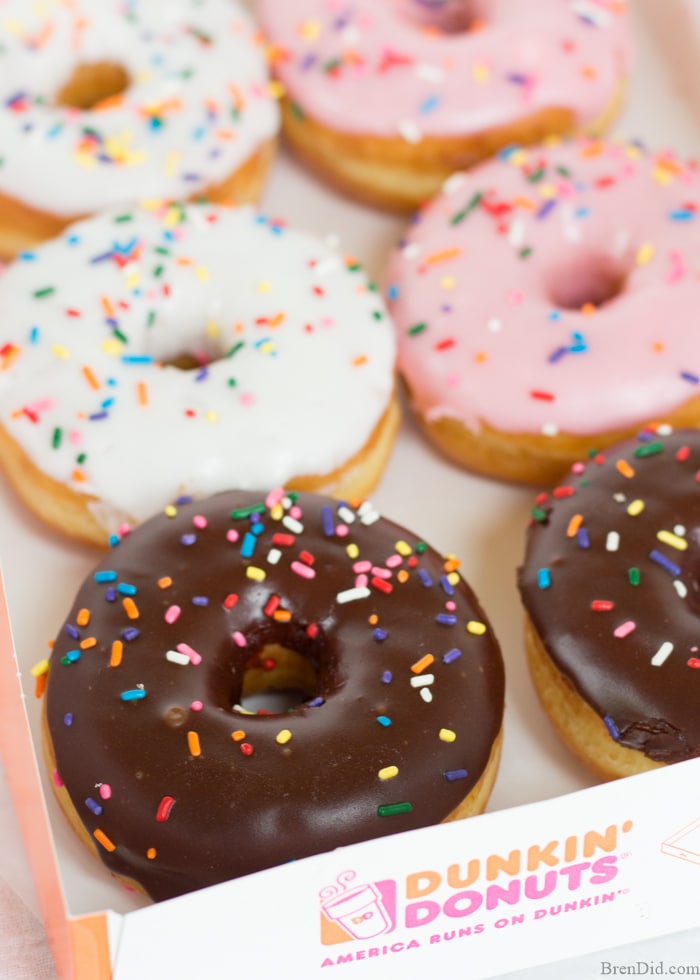 Easy Teacher Appreciation Gift Idea
You can make your teacher an easy Donut Know What I'd Do Without You For a Teacher present in three simple steps.
Visit your local donut store for a big box of donuts.
Download and print the free Donut Know What I'd Do label
Deliver the tasty treats to your favorite teacher.
TA-DA .. Teacher appreciation complete!
Add Your Favorite Donuts
We picked out two dozen assorted donuts and tied the boxes together with a bow so all of the teachers and staff members at our small school could enjoy a sweet treat.
The kids had the most fun drooling over the choices at Dunkin' Donuts. Thank goodness for the patient sales staff who happily filled our boxes and answered endless questions about the many different donuts.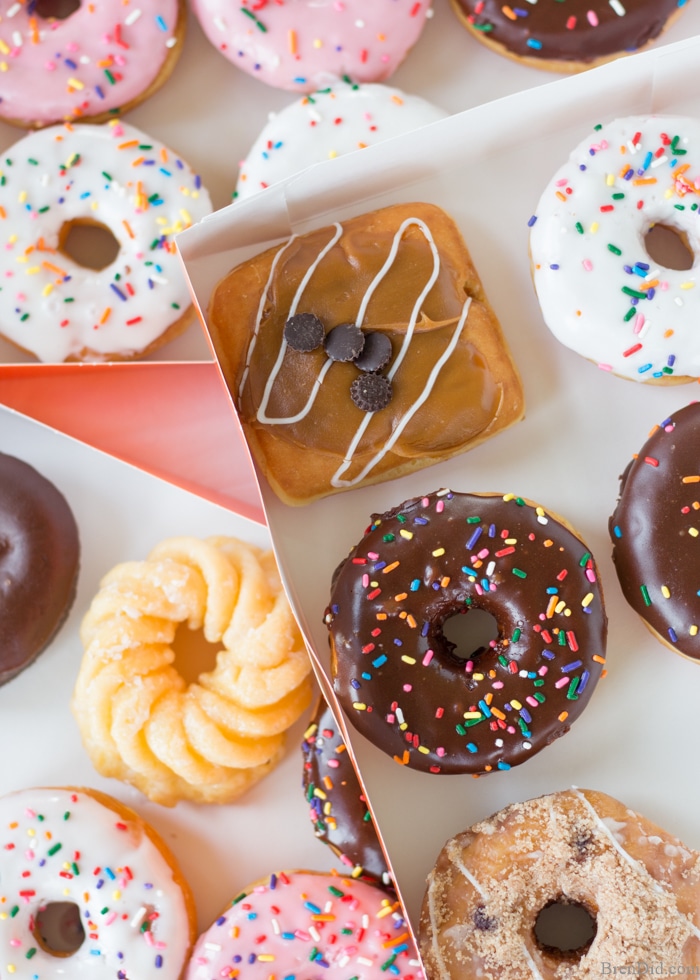 Scale the Present to Suit Your Needs
Whether you're doing one easy teacher appreciation gift or a whole slew, the Donut Know What I'd Do present can be scaled to your budget. This gift tag works well with:
A single donut and a cup of coffee as an afternoon pick me up for your favorite instructor.
As a tie on for dozens of glorious boxes for a staff breakfast.
As a simple Dunkin' Donuts gift card enclosure so your teacher can enjoy donuts anytime.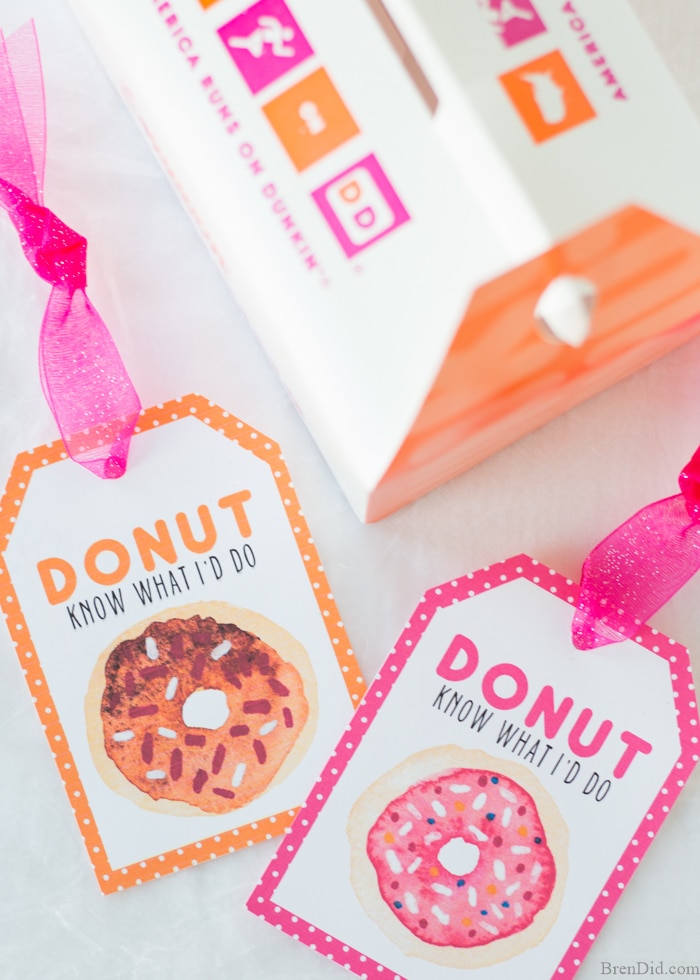 I hope these adorable Donut Know What I'd Do gift tags make your favorite teacher's day!
Like my free printables and easy crafts? Sign up for my free weekly newsletter and never miss a thing.