This is a sponsored post written by me on behalf of Tom's of Maine for SponsoredTweets. All opinions are 100% mine.
Tom's of Maine and Target are celebrating Earth Month with the Less Waste Challenge.  I created these adorable upcycled May Day Baskets that you can use to spread cheer this spring!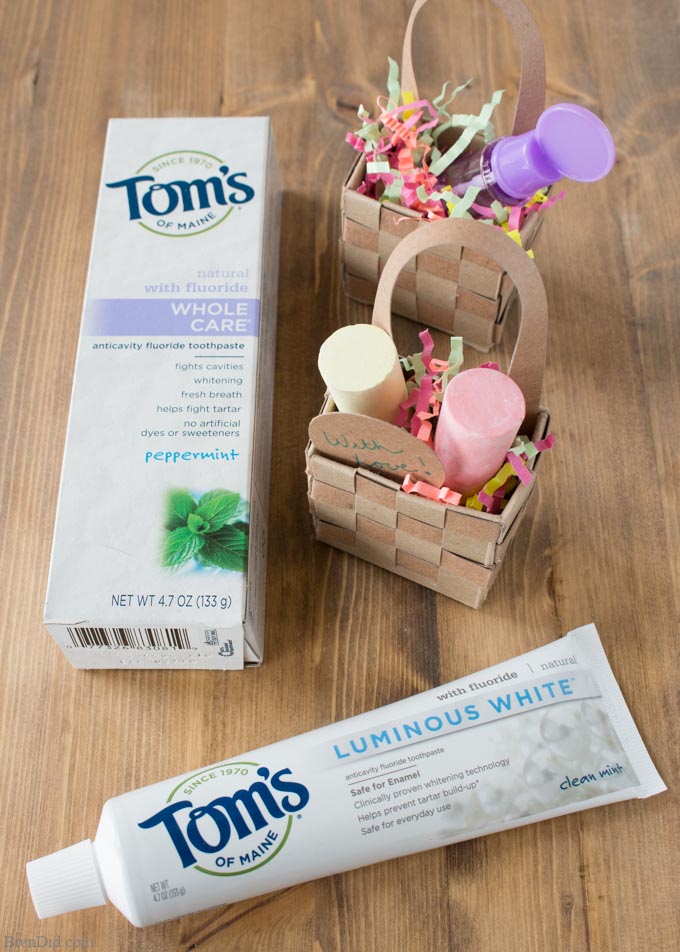 Tom's of Maine at Target
Have you ever tried Tom's of Maine products? I love buying their natural products because they are made with no artificial colors, no artificial flavors, no artificial fragrances, and no preservatives. Plus they are never tested on animals.
Target carries an assortment of Tom's of Maine products including their exclusive fragrance-free bap soda and body wash for sensitive skin. You can also pick up their toothpaste, deodorant, and naturally scented soaps on your next shopping trip.
Another reason I like Tom's of Maine? You can easily read about each of their ingredients on their website. I like to know what's in my personal care products and love it when manufacturer's make ingredients easy to find.
Try Tom's of Maine with this Cartwheel offer!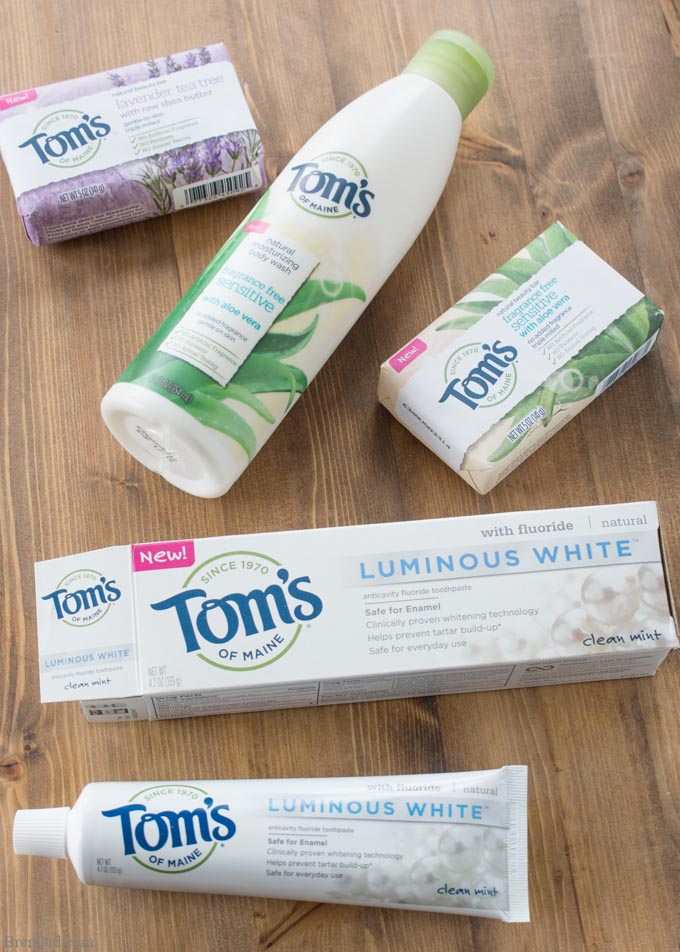 #LessWasteChallenge
Tom's of Maine challenged me to create an upcycled family-friendly craft project for Earth Month this April. I was excited to participate because I love reusing materials to create fun projects. (Check out my tin can lanterns and mummy votive holder.)
Tom's of Maine's goal with the Less Waste Challange is to inspire consumers to reduce 1 lb. of waste a week in 2017. You can join in on the upcycyling/recycling  fun by sharing your own fun crafts on social media with the hashtag #LessWasteChallange. Visit Toms of Maine's website for more information.
Not crafty? That's okay! You can send your Tom's of Maine® packaging to be recycled through TerraCycle®. It's a win for the environment either way.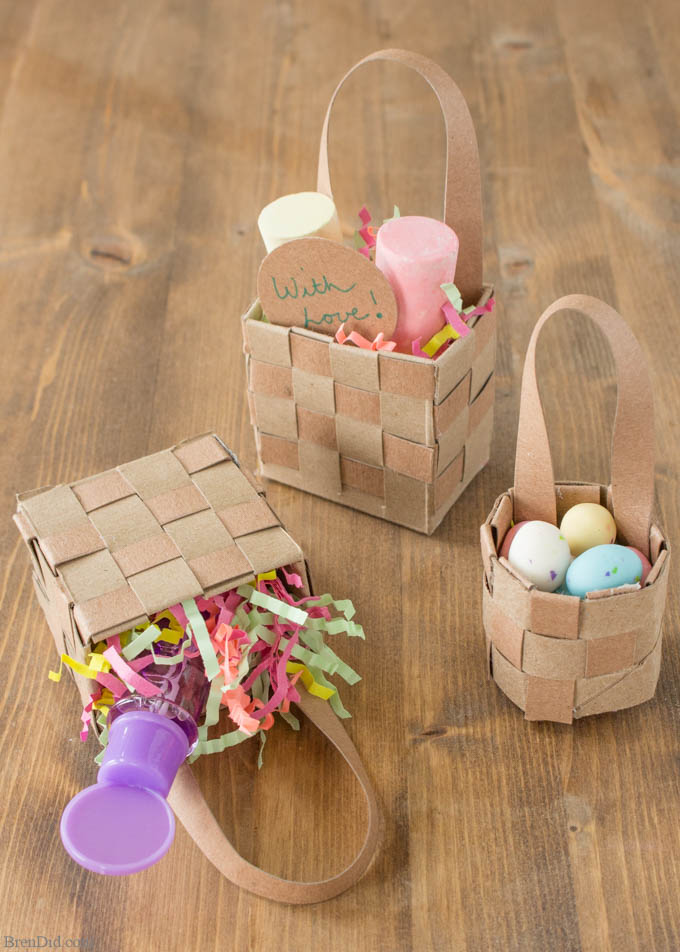 Upcycled Crafts
I love using recycled materials to make crafts because it helps to keep waste out of landfills and can make the world a better place for our children.
Did I also mention they are FREE?!?!
Did you know that less than 2% of the total waste created in the United States is recycled and that cardboard/paper waste makes up 41% of the municipal solid waste in the United States?
It's crazy!
With this information in mind I decided to make Simple May Day baskets using of Tom's of Maine cardboard toothpaste packaging.
What are May Day Baskets?
My mom taught us about May Day Baskets. When I was a child we loved giving May Day baskets and tried hard to catch a glimpse of friends leaving baskets for us.
May Day Baskets are not so common today, but in the 1800s and early 1900s they were a widespread tradition across the United States that marked the arrival of spring.
Children would fill a small paper  basket or cone with flowers, candy, or small presents  and hang it on the door of a friend of loved one. The person hanging the basket then knocks on the door and hurries away, leaving a sweet surprise for the person who answers the door.
It's such a sweet symbol of friendship!
How to Make May Day Baskets
I used Tom's of Maine toothpaste boxes to make simple woven baskets that fit in the palm of your hand. They are perfect for May Day or just a sweet surprise.
Open the toothpaste box flat and cut in half.
Reglue the box inside out (you should see the brown cardboard side).
Cut the box into 1/2 inch strips, stop cutting about 1/8 inch from the bottom of the box.
Cut another piece of lightweight card board into strips (use a tissue box or cereal box).
Weave the strips of cardboard in and out of the box strips. Secure ends with glue.
Continue weaving until the basket reaches your desired size. (I ussed four strips of cardboard.) Bend box strips toward the center of the basket and secure to the inside with glue.
Use a 1/2 inch wide strip of cardboard that is about 8 inches long to make a handle.
Fill with a bit of recycled paper and a small gift.
You can also add an upcycled gift tag to your May Day Basket. I made mine with recycled cardboard and a 1 inch craft punch.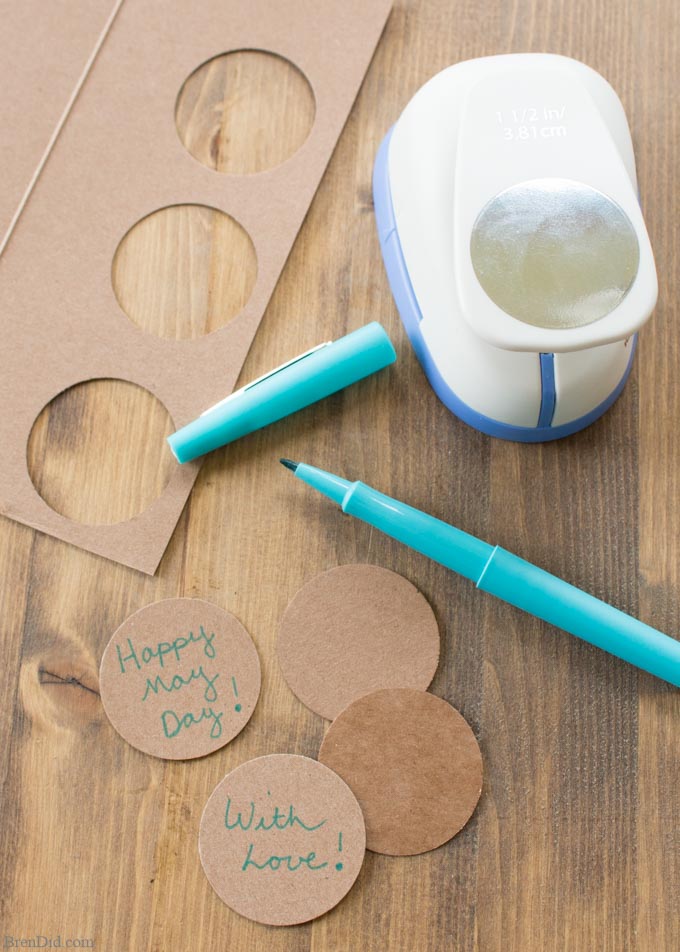 I  hope you take the #LessWasteChallenge and try making an upcycled craft this spring. Visit Toms of Maine's website for more information.
Like my easy crafts? Sign up for my newsletter below and never miss a thing!