Learn how to make this easy homemade Halloween decoration that looks just like a Pottery Barn candle holder for less than $3.00. 
 This post uses affiliate links. They don't cost you a thing and help us bring you creative projects. Read more in Policies & Disclosures.
Catalog Love… and Hate
Each season you can find me drooling over the holiday catalogs from my favorite upscale decorating companies such as Pottery Barn, Williams-Sonoma, and West Elm. I adore their home decorating style, I hate paying high prices for holiday décor.
I'd rather skip the $30 Halloween garland and save my money for big décor items that have more impact (I'm currently saving for a massive ottoman).
Still, a girl can dream… and the fall Pottery Barn catalog had me captivated with its creepy Halloween Pumpkin luminaries, vintage Burlap Banners, and spooky Mummy candle holders. I had to put the catalog down and walk away before my budget was blown!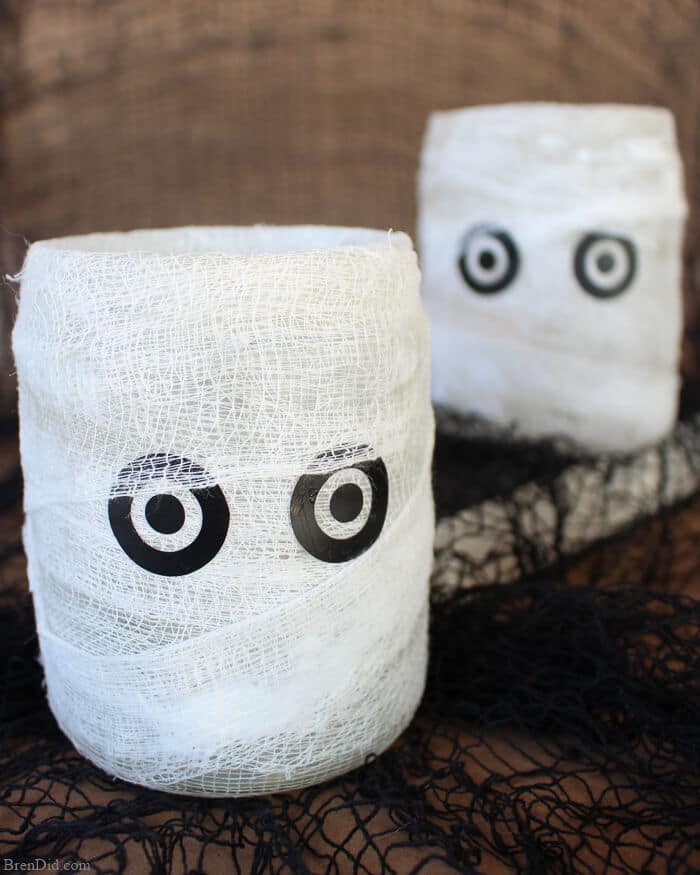 Knock Off Halloween Decoration
An upcycling idea stuck me while I was serving Healthy Chicken Tacos for dinner (inspiration strikes in the weirdest places). Somewhere between the avocado and tomatoes I realized that my favorite salsa is packaged in a jar that is nearly identical to the shape of the Pottery Barn Mummy Luminary.
I double checked the dimensions online and then decided to transform a few jars into an easy homemade Halloween decoration for my mantle!
I love this knock off project because it uses basic craft supplies and recycled glass jars. Our garbage service stopped recycling glass, so I am always happy to have a use for some empty jars.
Mummy Luminary Supplies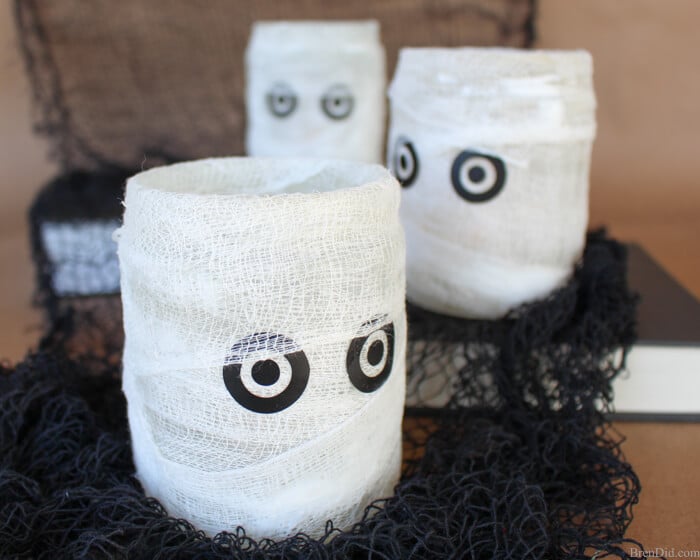 Mummy Luminary Directions
Peel off labels and clean jars. Use nail polish remover to remove the printed on expiration date.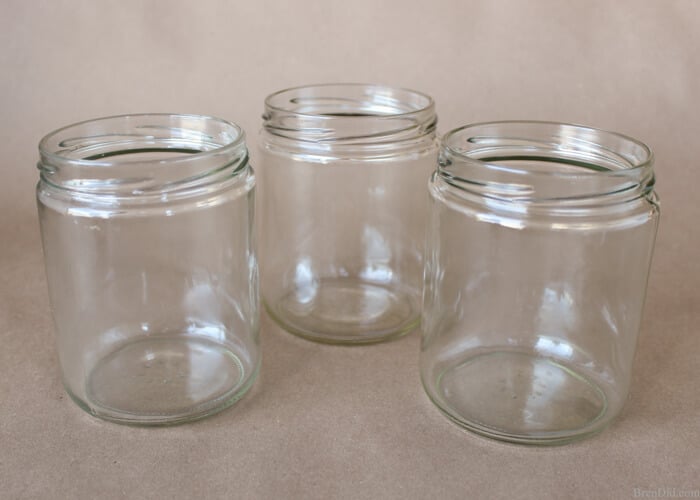 Paint the inside of the jar with white paint and cure according to paint directions. (You can also paint them with school glue, as long as they won't get wet.)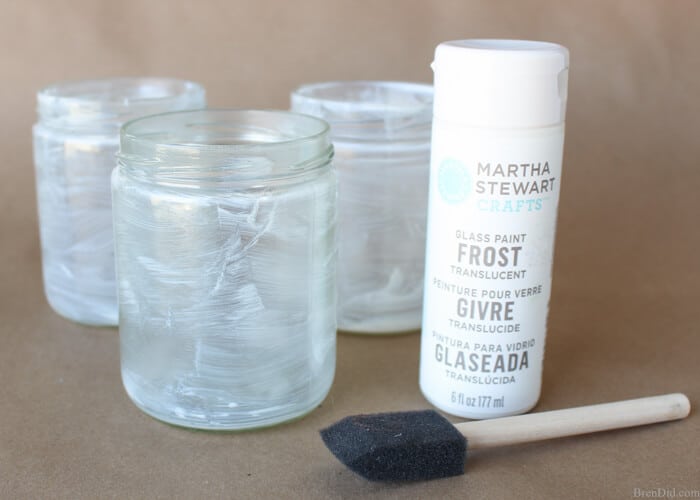 Cut the cheese cloth into 1.5-2 inch wide strips that are 12 inches long.
Paint the outside of the jar with Mod Podge or school glue.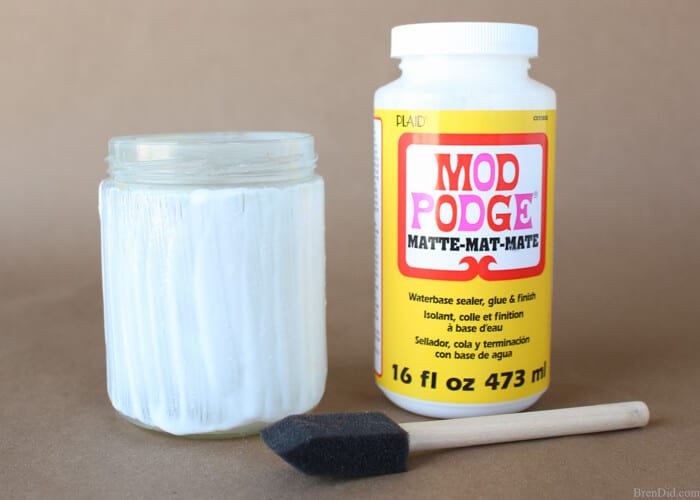 Wrap the jars with the cheesecloth; make sure it sticks to the Modge Podge. Crisscross the cheesecloth "bandages" around the jar a few times to make it look more like a mummy. Make sure to wrap some over the lip of the jar and under the bottom edge. (Reserve one piece of cheesecloth for step 8).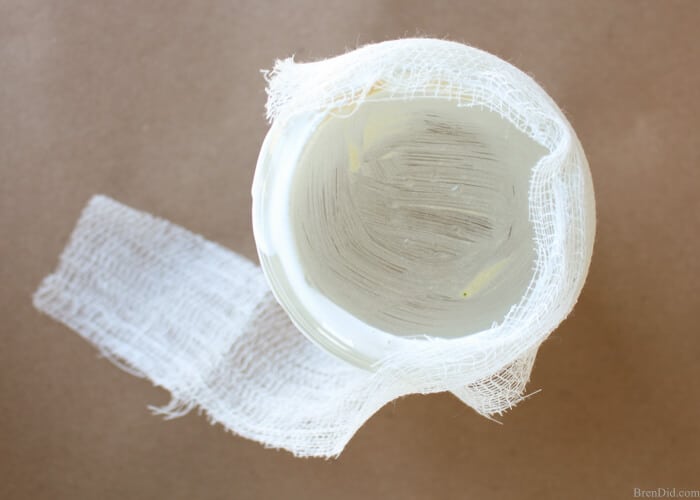 Cut out black eyes. Download the PDF pattern or Silhouette cut file. Place the eyes about 1/3 of the way down the jar and 1-inch apart. Stick them to the jar while the Modge Podge is still wet.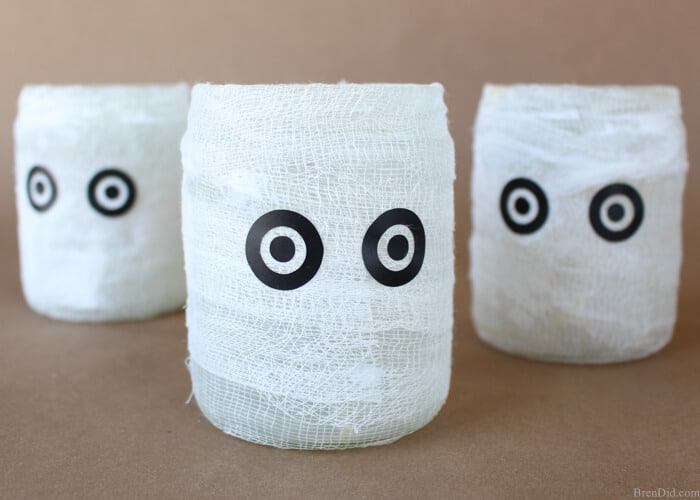 Use the final piece of cheese cloth to wrap the jar, draping it over a portion of the eyes.
Allow the jar to dry and light with a battery operated votive candle.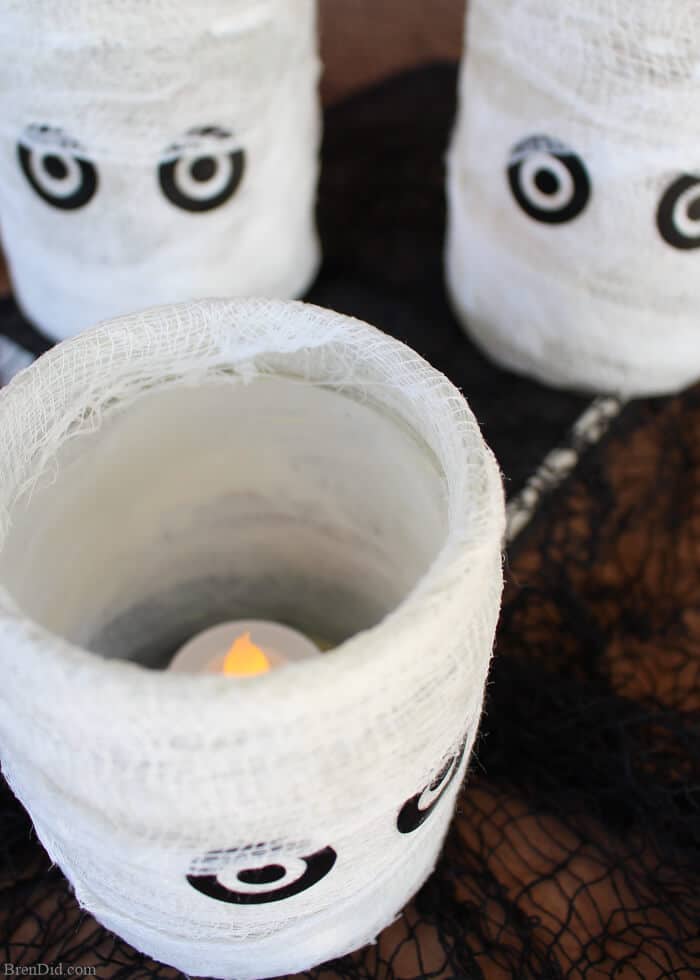 Halloween Decoration Savings
The original Mummy Luminaries sell for $24.50. My knock off version saves 90% off retail price!
The knock-off version costs:
That's what I call a win-win-win… I get a great new homemade Halloween decoration, save money, AND recycle!
Like my easy craft tutorials? Sign up for my free newsletter below and never miss a thing!