Celebrate Teacher Appreciation Week with an easy popcorn teacher appreciation gift! Grab the free printable label and your favorite popcorn then print, stick, and voila…. the perfect teacher appreciation gift!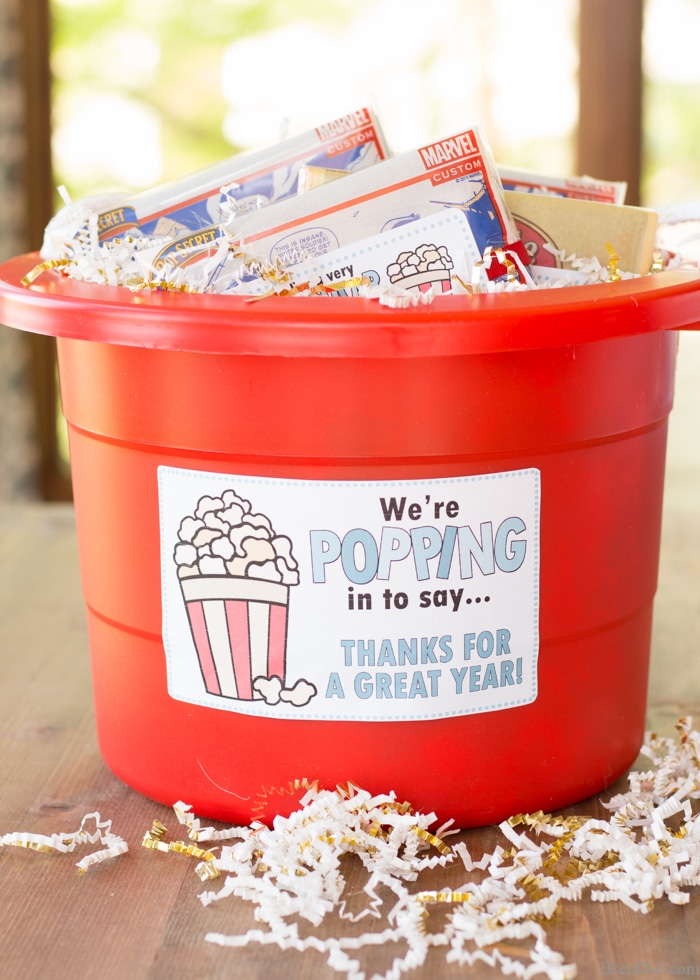 This post uses affiliate links. They don't cost you a thing and help us bring you creative projects. Read more in Policies & Disclosures.
Teacher appreciation day (and week) is a big deal at our school. Our instructors are treated to homemade lunches, special treats, gift bags, and more. I completely agree, elementary school teachers deserve a great deal of thanks for all they do BUT…
We can't forget about ALL the other people that make an elementary school run smoothly.
Faculty and Staff Appreciation
Who makes your school special?
The smiling school secretary who remembers hundreds of parent names and welcomes kids into the building each day.
The tender school nurse who cleans up a badly scraped knee after kickball and soothes a feverish child until the parents can arrive.
The helpful custodian who keeps the school in top condition and cleans all those tiny toilets.
The patient aids and paraprofessionals who dole out extra help and tackle any necessary task.
All of these coworkers (and even more whom I am forgetting) contribute to a great school environment.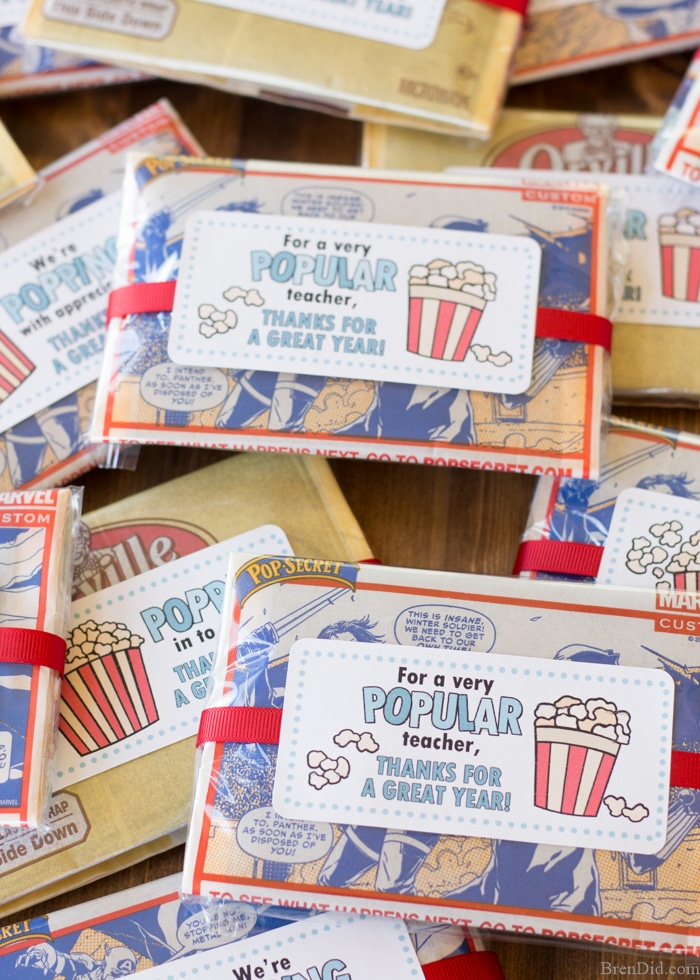 How to Say Thanks to the School Staff
It's nearly impossible to give something special to each and every person who aids in your kids' education each school day. (I'd love to make tons of purchases, but my budget does not stretch as far as my gratitude!)
These easy popcorn labels are the perfect solution! A bag of microwave popcorn costs about $0.50, add a cute printable label for a few cents and you have a gift that is both affordable and adorable.
My kids and I spent an hour making more than 40 bags of popcorn to hand out during teacher appreciation week. I also made a cute bucket label so I could place some of the popcorn in the school lounge for break time and after-school pick-me-ups!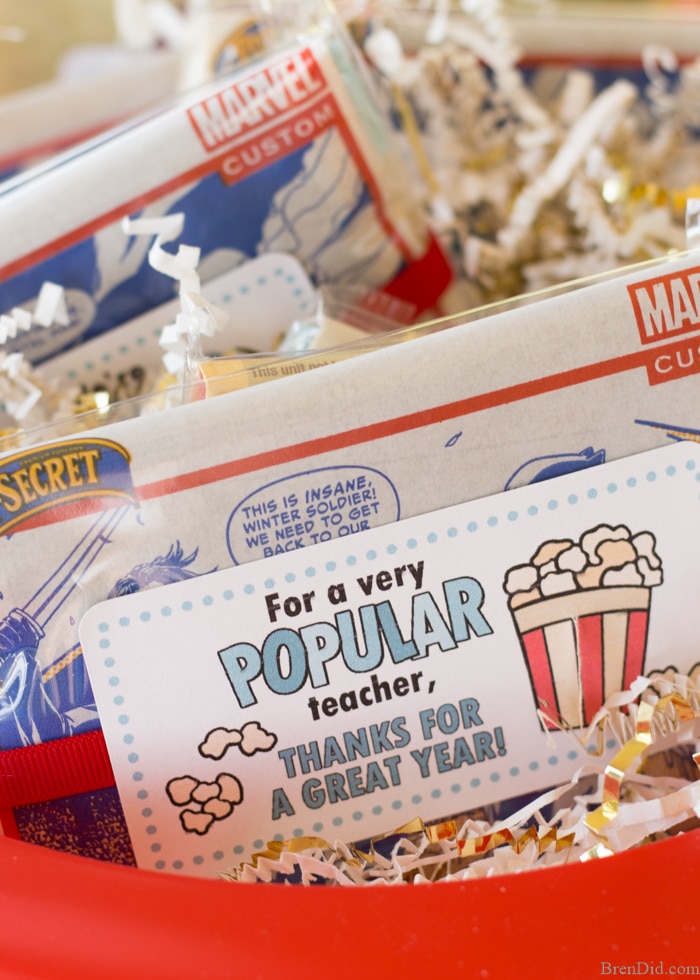 Easy Peel and Stick Teacher Gift Idea
The end of the school year can be crazy so I designed these stickers to print on Avery label sheets. Just peel and stick your way to great teacher gifts!
Directions
1 – Download the PDF popcorn labels. Print small labels on Avery 5163 sheets. Print the large bucket label on Avery Full-Size labels. (Labels are free for personal use, no sales.)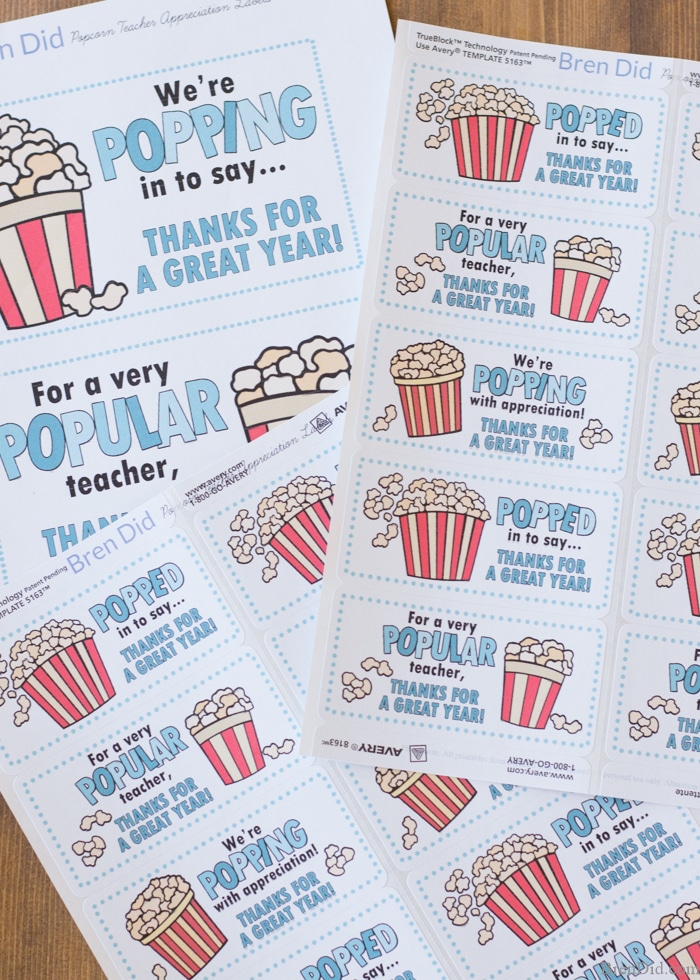 2 – Peel and stick small popcorn labels to popcorn packets. (I used grosgrain ribbon to wrap the packages and used the sticker to secure the ends of the ribbon.)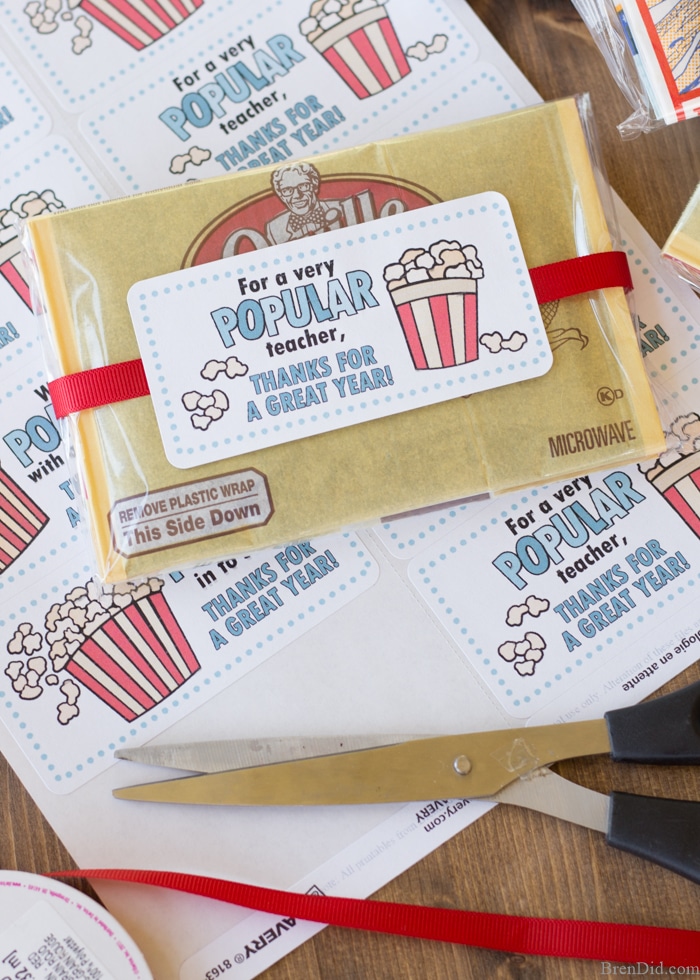 3 – Place the popcorn in a large decorative pail then add shredded paper for extra pizzaz!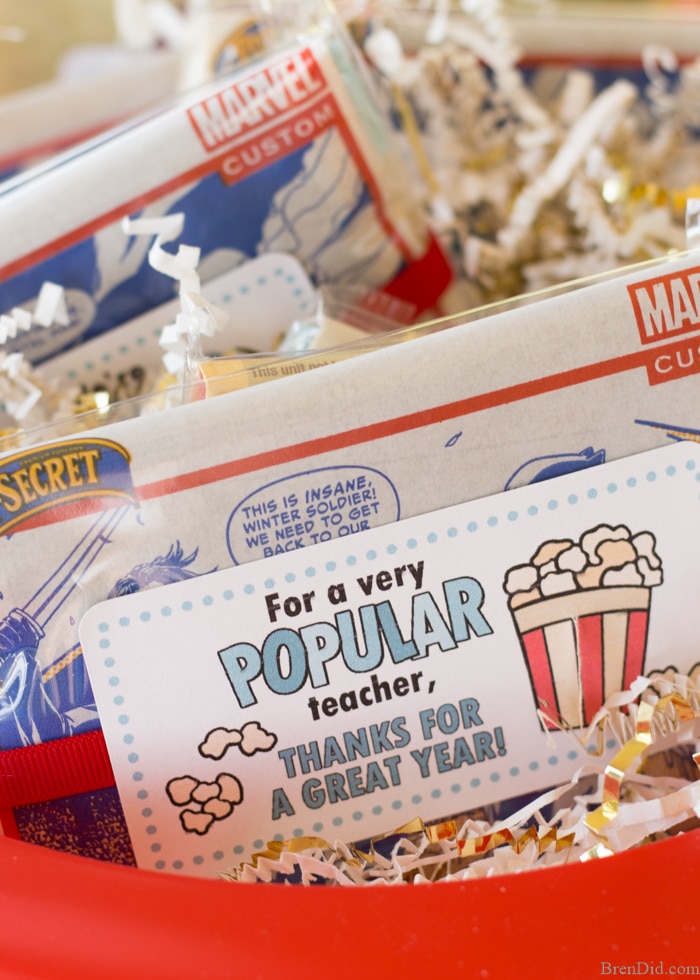 4 – Add a label to the outside of the bucket.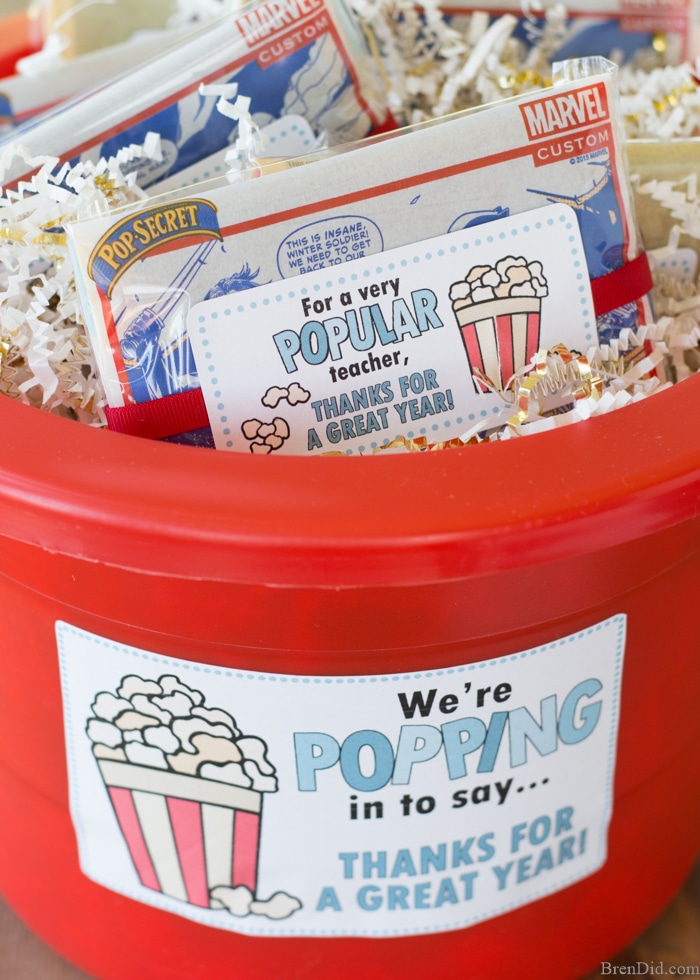 I hope you enjoy this easy teacher appreciation gift. It makes end-of-school-year gift-giving a snap. Sign up for my free newsletter to get more free printables and easy gift ideas.