Hosting a Lego party? Follow this easy tutorial to learn how to make Lego Party Invitations. Custom birthday party invitations can be adorable and frugal.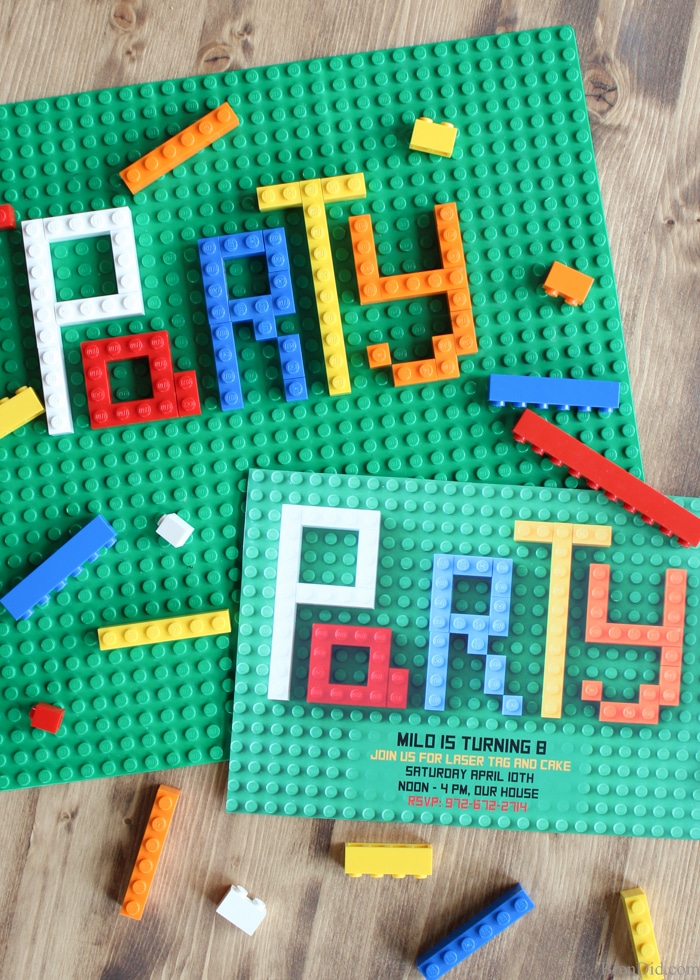 Disclosure: Netflix provided me with a streaming device and service in return for writing about their service. The opinions and free printables in this post are my own. This post uses affiliate links. Read more in Policies & Disclosures.
The Frugalista
I have Martha Stewart taste with a Dave Ramsey budget… Champagne dreams with beans and rice buying power… Architectural Digest desires with IKEA funds.
It's not that I couldn't spend the money… it's just that I'm naturally frugal.
One example, I was completely enamored by engraved invitations when my husband and I were planning our wedding. Their crisp linen paper and classic lines called to me like a sirens' song…until I noticed the price. Nearly $15 per guest!
Their beckoning call was immediately squelched.
But I didn't give up entirely. I dug and searched and made calls until I found a mail order printer that could make nearly identical invitations for a tenth of the price.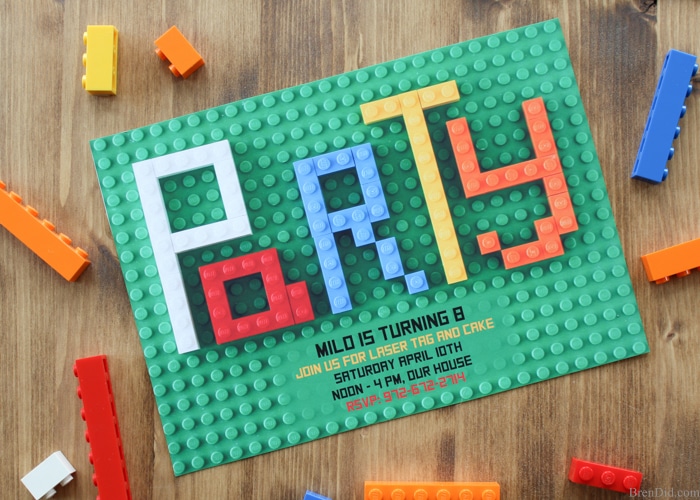 DIY Birthday Party
When I plan my kids' birthday parties I long for an elaborate magazine-worthy celebration, but my desires are mostly silenced by my frugal nature.
(I hope my kids find a college education more useful than a carousel at their second birthday party.)
I haven't given up on birthdays entirely, I still love elaborate parties. I simply find ways to create the custom look for a lower price.
Create Your Own Custom Party Invitations
Birthday party invitations definitely set the theme for the big event, BUT custom invitation can be costly to purchase…
Luckily, with a few free tools you can make custom party invitations yourself.
These custom Lego Brick invitations use a camera (or camera phone), a few Lego pieces, and a desktop printer to create custom invitations that cost about $1.50 (including envelopes).
How to Make Lego Party Invitations
Follow this step-by-step tutorial to make Lego Party Invitations. (If you prefer my version you can also download the free editable PDF.)
1 – Get the Font – The sample invitation uses the free font SquareFont. Download it from dafont.com and install it on your computer. (You can now edit the free editable PDF or make your own custom design.)
2 – Build the Invite – Use a Lego base plate and bricks to create a basic design. Use the word "party," a child's name or their age. Make sure to leave space under the brick design for the party details.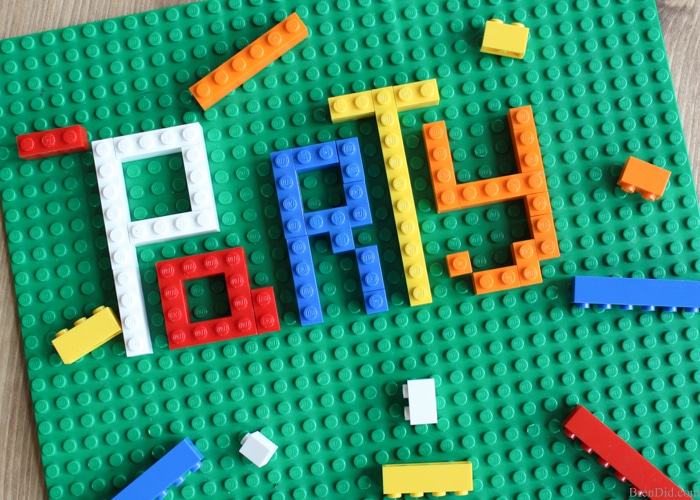 3 – Photo Time – Take a digital photo of the image. (Take a few shots in natural light with interior light off to ensure a good photo.)
4 – Pick Your Image – Download the photos to a computer and select the best image.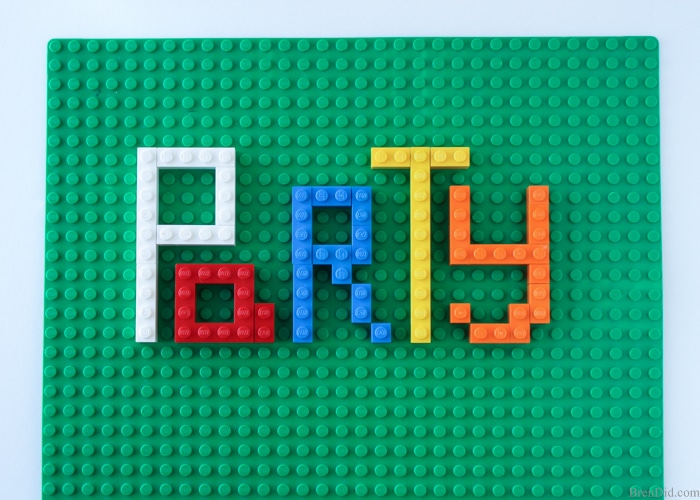 5 – Open in PicMonkey – Open PicMonkey.com, a free online photo editing program. Choose "edit" then "computer" and select the photo.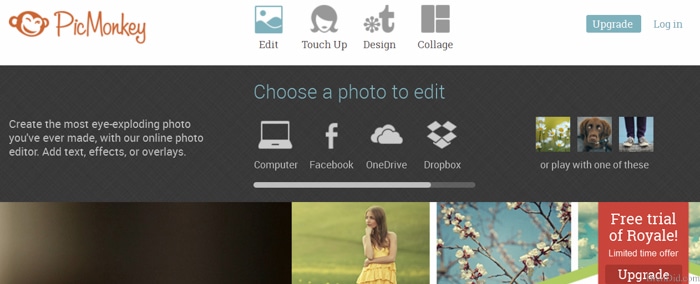 6 – Crop the Photo – Use the Crop button to crop the photo to the size of the final invitation. These are 5×7.
7 – Add Space for Text – Select the Overlays button then select Geometric and draw a rectangle under the Lego words. Use the color selection dropper to change the color of the box to match the Lego base plate.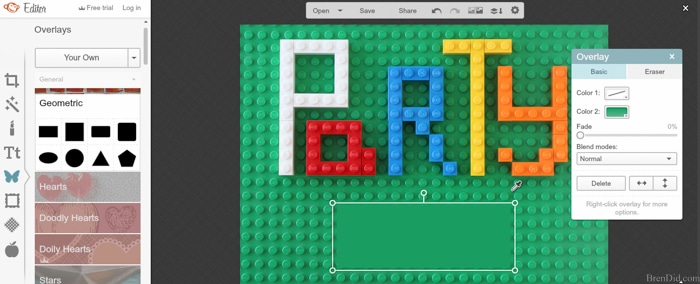 8 – Add Party Details – Select the Add Text button to add text. Select "SquareFont" as the font, type in the invitation details.
9 – Make it Pretty – Highlight the text then format the text color and size as desired.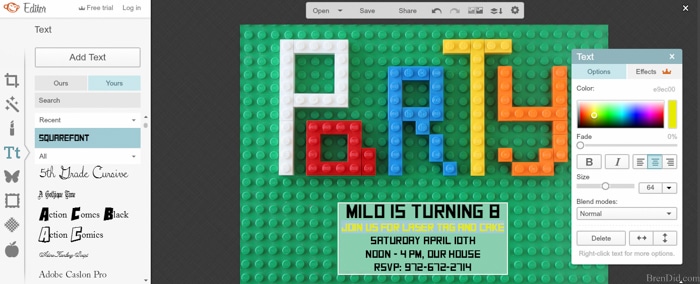 10 – Save the Invites – Save the image to your computer.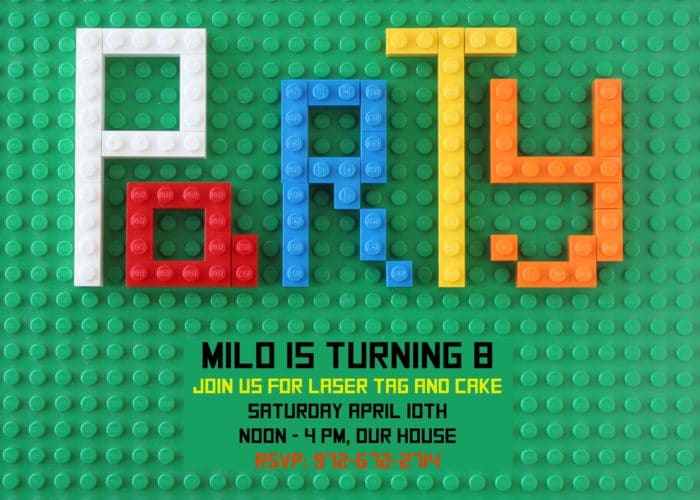 11 – Print the Invites – Print the invitations on a home printer or use an online photo store to print 5×7 copies.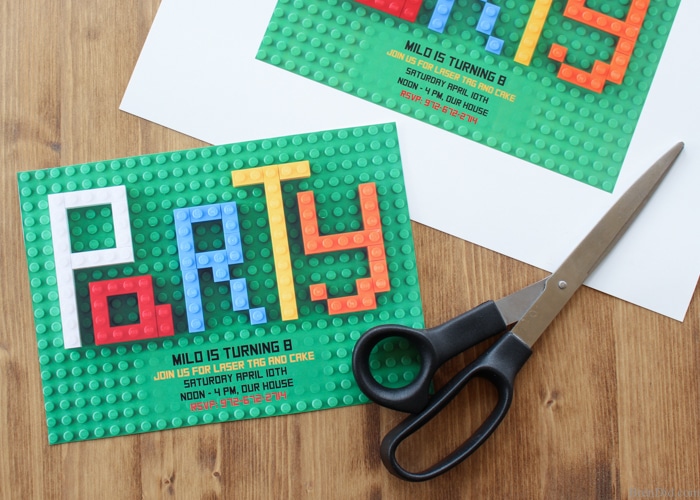 12 – Enjoy – Send your invitations!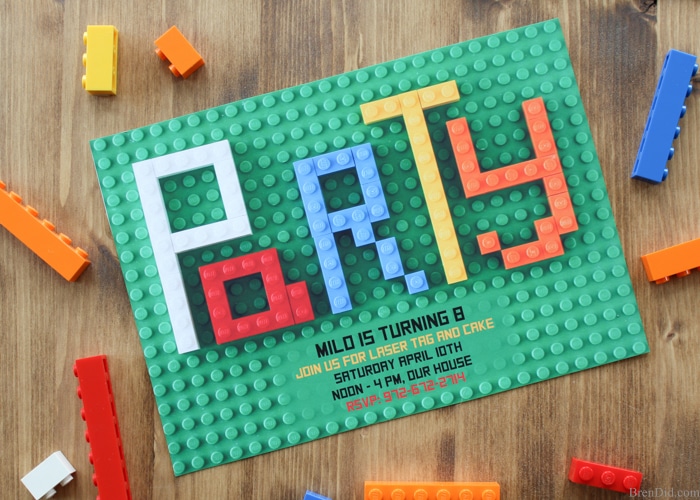 How to Make Lego Friends Invitations
Lego has tons of creative sets that make great party themes. My friend Anika, from Anika's DIY Life, made these adorable Lego Friends Party Invitations for a recent birthday. Check out the easy tutorial.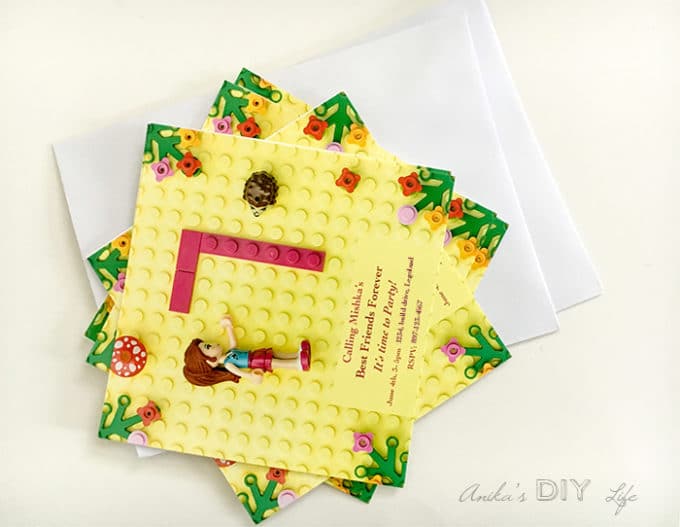 More Easy Lego Party Ideas
I've planned and hosted several Lego Birthday parties. These easy ideas are perfect for any Lego party:
1 – Lego Head Marshmallow Pops they double as party treats and centerpieces.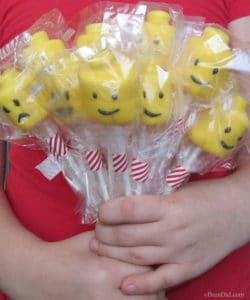 2 – A homemade Lego Birthday Cake and Lego Blocks are perfect table decorations.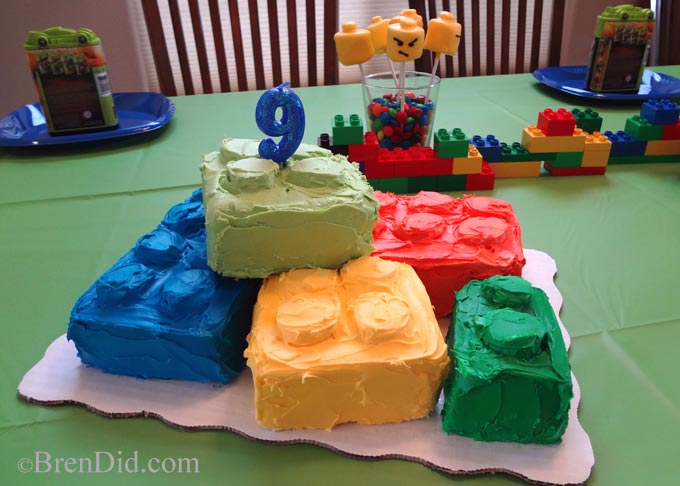 3 – Lego entertainment is easy with Netflix. They have shows that are perfect for any Lego theme from Lego Bionicle to Lego Friends.
Like my free printables? Sign up for my free newsletter below and never miss a thing!