Hosting a Lego birthday party? This easy tutorial shows you how to make a free printable Lego party game that can be personalized to any party theme. No special supplies needed.
Netflix provided me with a streaming device and service in return for writing about their service. The opinions and free printables in this post are my own. This post uses affiliate links. Read more in Policies & Disclosures.
Do you save your kids' old toys? In our basement, I'm saving a set of wooden trains my kiddos loved as toddlers, a few special metal cars, and, of course, their Legos.
These iconic childhood toys are perfect for play dates with younger cousins and friends, plus they are such classics that they will stand the test of time for years to come. (I'm looking forward to playing them with my grandchildren!)
Yes, Legos… the plastic click together blocks that can be used to create almost anything!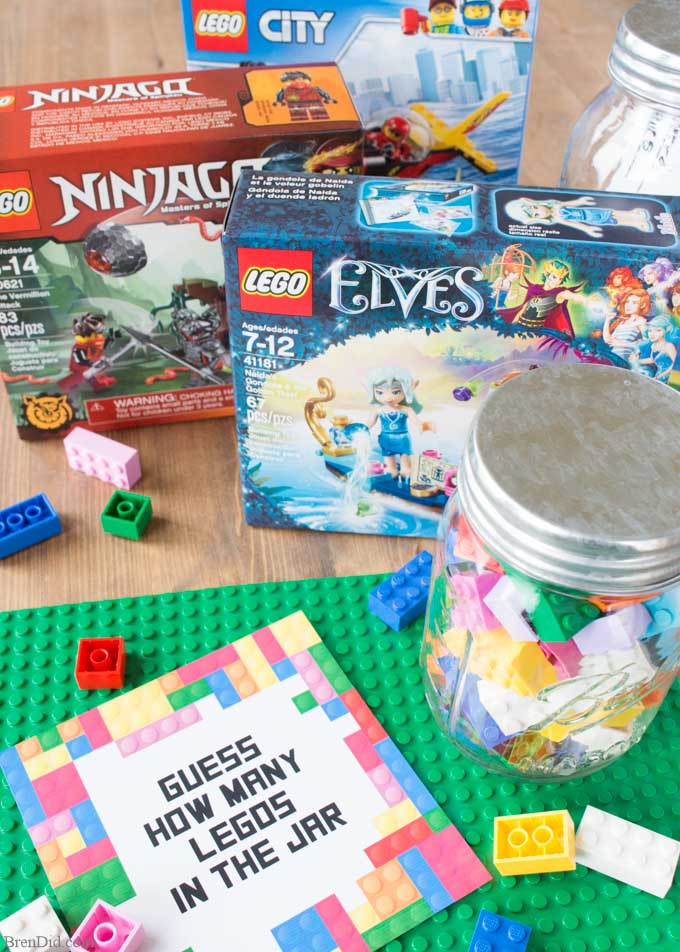 For the Love of Lego
I love Lego toys because they come in tons of themes that kids love PLUS they challenge kids to use their imagination when building and teach critical thinking skills.
Your little builders can either follow the easy instructions provided in the set or build their own masterpieces using their mind as a guide. My kids always turn to the bins of Lego in our toy room when they are bored.
These sessions of free building have some amazing results!
Lego Birthday Party
We love Legos so much that we have hosted three (yes three!) Lego birthday parties over the years. I love this a Lego birthday party theme for three reasons:
Lego birthday parties are easy to customize with your kids' favorite characters! Lego themes include Pirates of the Caribbean, Guardians of the Galaxy, Batman, Elves, Lego Friends, Ninjago, Star Wars, Harry Potter, and more.
Lego party decorations are colorful, cheerful, and reusable! I love haul out our favorite Lego sets to make table decorations, party games, and more. Its party décor your kids will love far more than streamers and balloons.
Lego party favors are a huge hit! I'll admit it, I usually hate the bags of junk my kids bring home from birthday parties. I love giving a small Lego set as a party favor instead. The kids love it and it will be enjoyed much more than a bouncy ball or colored pencil.

Free Printable Lego Party Game
If you're hosting a Lego party try this simple Lego "Guess the Number of Legos" party game. It's as easy as 1-2-3!
Fill a jar with Lego.
Have the kids guess the number of Legos in the jar.
Give a prize to the kid who comes closest to the actual number.
You can dress up that game with my free printable jar label and guessing cards… they match any Lego party theme. (Available in the free printable library, just enter your email address to download).
More Easy Lego Party Ideas
Need more Lego birthday party ideas? Check out these fun posts: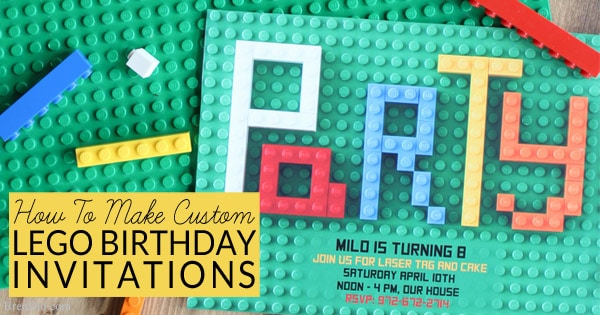 The Lego website has tons of party idea, building plans, and fun themes. Check it out!
Lego Head Marshmallow Pops – This easy recipe uses marshmallows and candy melts to make icon Lego head cake pops! They are perfect for party food and centerpieces.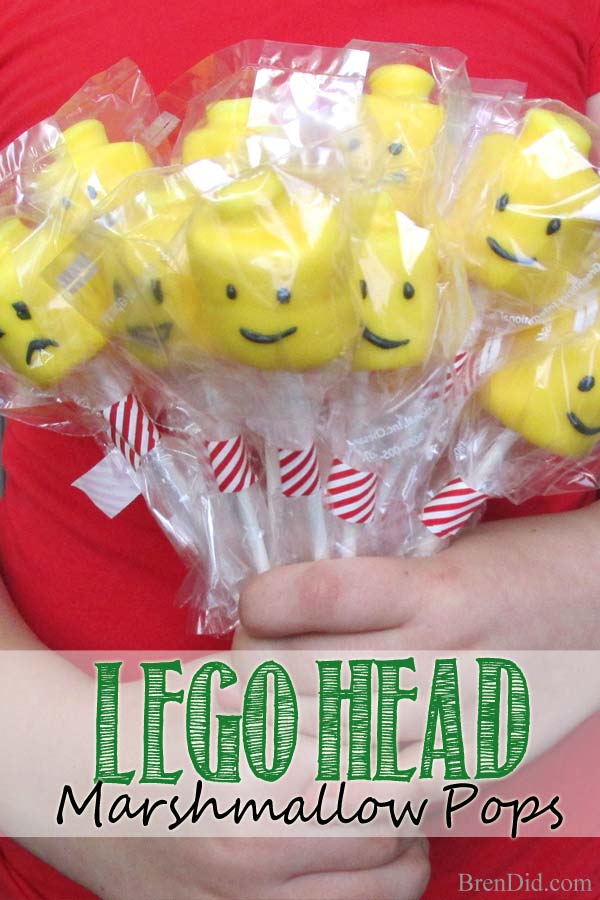 Lego Entertainment on Netflix – Check out Netflix for all your favorite Lego shows (there are more than a dozen!). Match the entertainment to your party theme to keep guests entertained until pick up time.
Like my free printables? Sign up for my free newsletter below and never miss a thing!