Each of these adorable last minute Halloween costumes require uses just one homemade piece that requires no sewing. Add pants and a shirt you already own for an easy Halloween costume.
Halloween is just a few days away!  Raise your hand if you're a teeny, tiny bit under prepared.
I'm talking haven't-bough-pumpkins where-are-the-Halloween-decorations the-kids-need-costumes under prepared.
Congratulations! We're in the same boat. (And, might I add, you make a lovely boat companion!) 
Last Minute Halloween Costumes
Halloween is one of those holidays that seems to be AGES away until it isn't. Don't worry, there is still time to get costumes ready!
As I see it last minute planners have two choices:
Run out to the store for some picked over and seriously overpriced plastic get-ups or
Grab the glue gun and make your own.
I'm going with the second option because homemade Halloween costumes are adorable and fun to make. (Honestly, I'm down with any excuse to use my glue gun!)
14 Easy Halloween Costumes
These throw together costumes are perfect for last minute crafting. Click the photos and links below to get the full instructions.
Butterfly wings from Bren Did – Use fleece and glue to make a pair of adorable butterfly wings.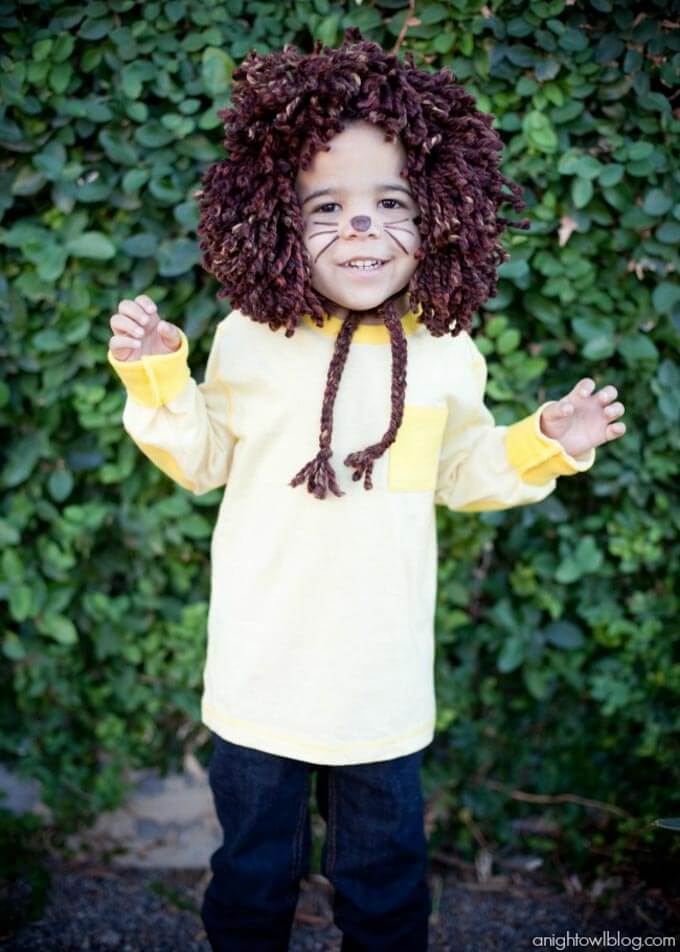 Lion Costume from Night Owl – It take just a bit of yarn to make this wonderful lion costume.
Sheep Costume from This Lovely Life – Use a hooded sweatshirt and cotton balls to make this cute sheep costume.
Owl Costume from Mom Always Finds Out – Craft felt turns a simple tee into a charming owl costume.
Dragon Wings from Bren Did – Cut fleece into these fiercely fun dragon wings in just 5 minutes.
Ghost Poncho from Bombshell Bling – Tie and glue fleece into this  sweet and snuggly ghost costume.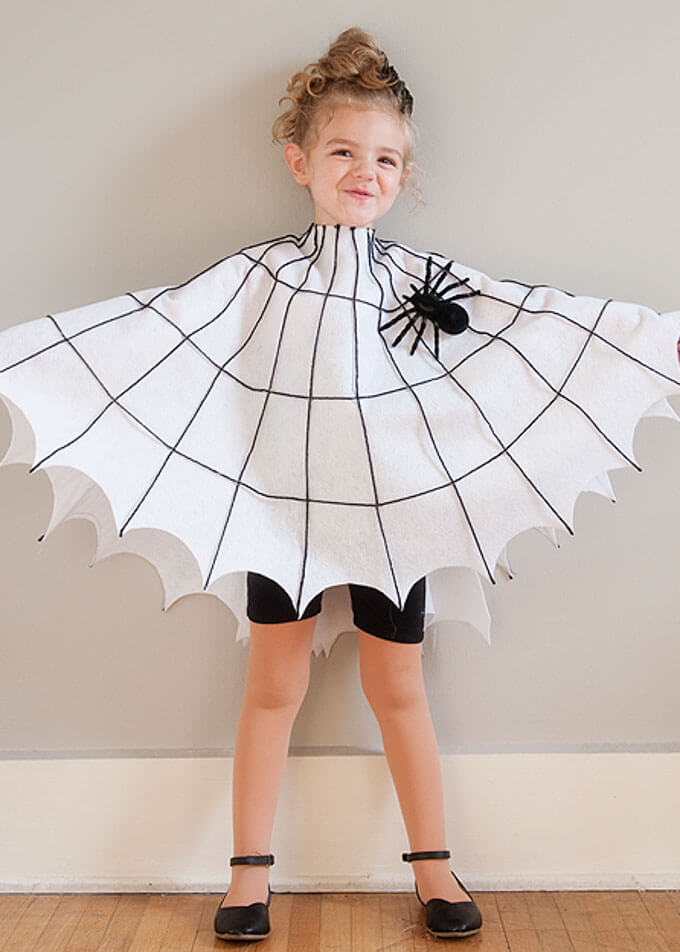 Spiderweb Costume from Pretty Plain Janes – Use felt, yarn and plastic spiders to create this glamorous spiderweb costume.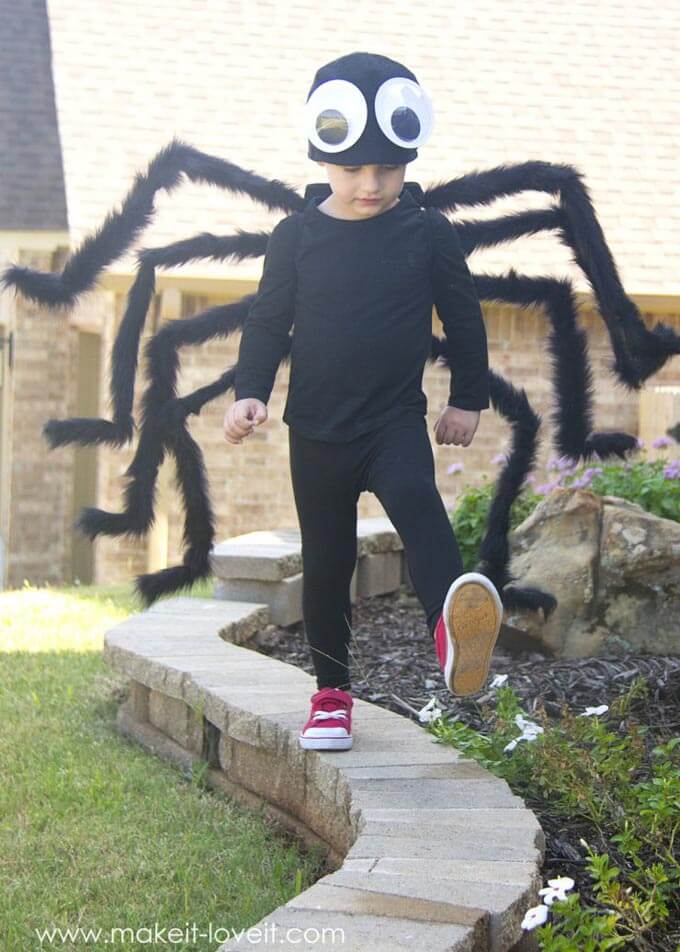 Spider Costume from Make It and Love It – Giant pipe cleaners and googly eyes transform a black t-shirt into a silly spider costume.
Pumpkin Costume from Dollar Store Crafts – Use a t-shirt and felt to make the perfect pumpkin costume (the gathered hem is simply genius!).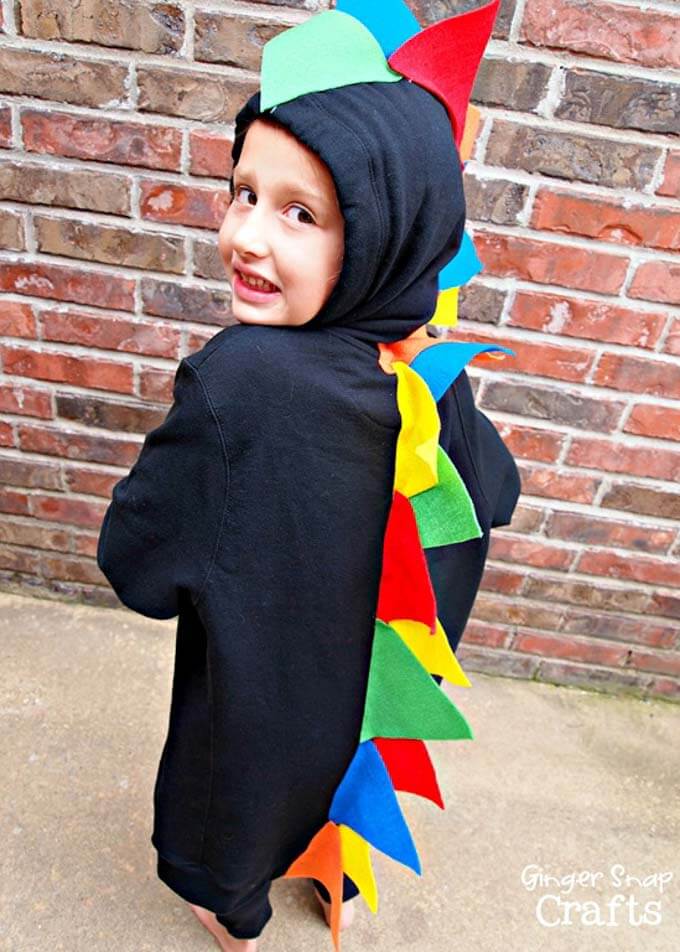 Dinosaur Costume from Gingersnap Crafts – Felt triangles turn a simple hooded sweatshirt into a darling dinosaur costume.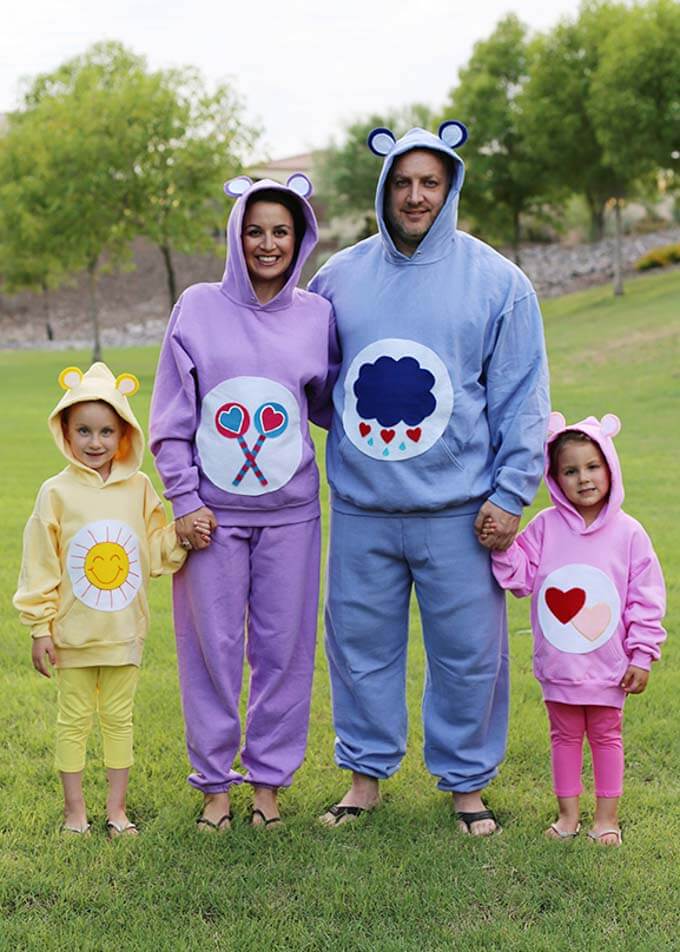 Teddy Bear or Care Bear Costume from See Vanessa Craft – This fun tutorial uses a sweat suit and felt to make the perfect bear.
Star Costume from Better Homes and Gardens – Make a sweet cardboard star costume and really shine this Halloween!
Lego Costume from Wine and Glue – This darling carboard box Lego costume is a snap to make.
Bat Wing Costume from Mother Natured – Clip and glue an umbrella into this delightful bat costume.  Perfect for upcycling!
I hope these fun costume ideas will inspire you to cut and glue your own last minute Halloween costume.
Like my easy craft ideas? Sign up for my newsletter below and never miss a thing!