Calling all dragon lovers! These easy DIY no sew dragon wings will transform your favorite How to Train You Dragon fan into their high-flying dragon of choice. They are perfect for a How to Train Your Dragon party, rainy afternoon craft, or easy dragon costume.
Disclosure: Netflix provided me with a streaming device and service in return for writing about their service. The opinions and free printables in this post are my own. #StreamTeam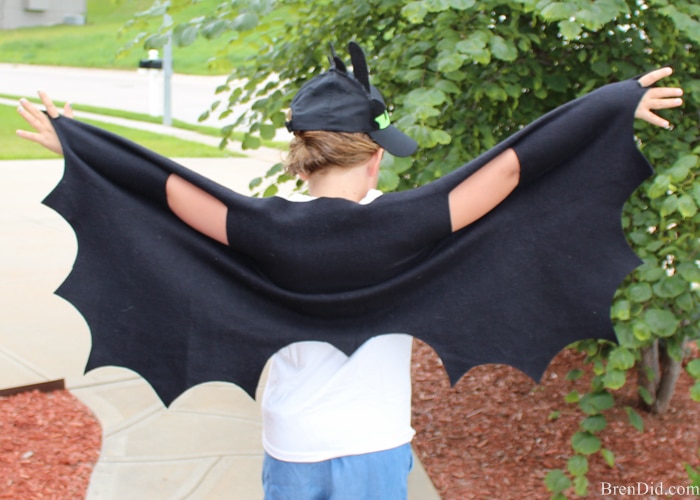 How to Train Your Dragon and How to Train Your Dragon 2 are fun movies based on the children's book series by Cressida Cowell. We're fans of both movies, The How to Train Your Dragon Legends shorts, and the Netflix kids original series, DreamWorks Dragons: Race to the Edge.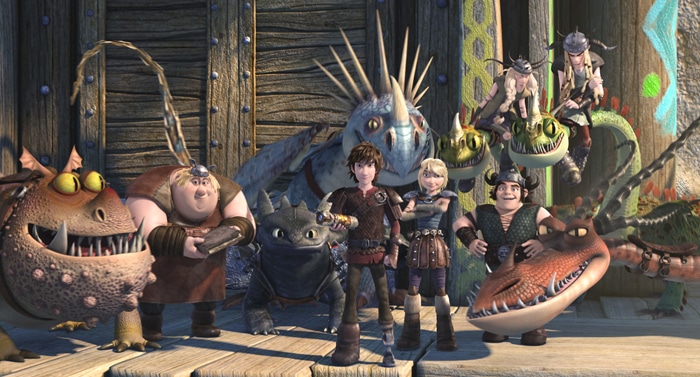 Easy No Sew Dragon Costumes
After creating these adorable no sew How to Train Your Dragon baseball hats, I decided that kiddos needed dragon wings to truly transform into a Night Fury, Deadly Nadder or Monstrous Nightmare!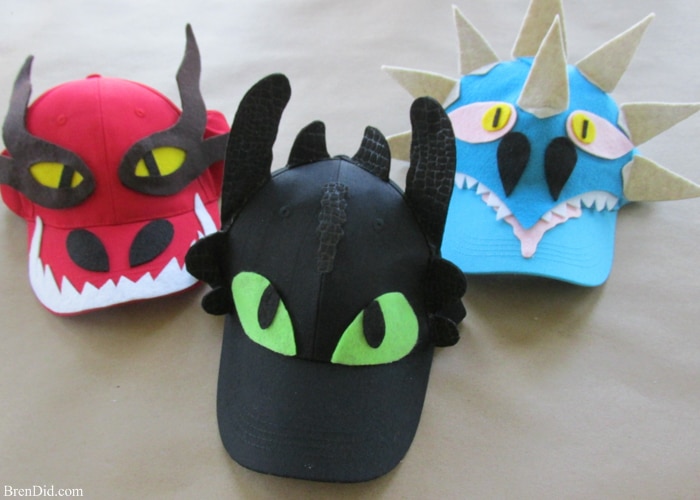 The no sew project could not be easier; just measure, trace, and cut. (Fleece does not unravel so these wings can be washed and keep looking great.) In just 10 minutes you will have dragons taking flight all over your house!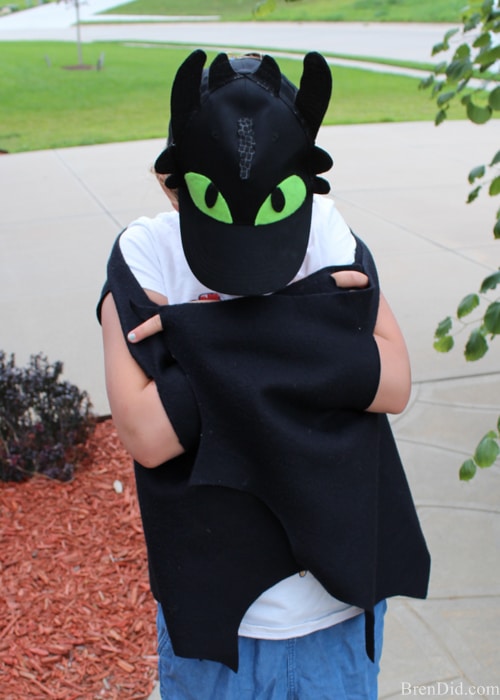 How to Train Your Dragon Wing Supplies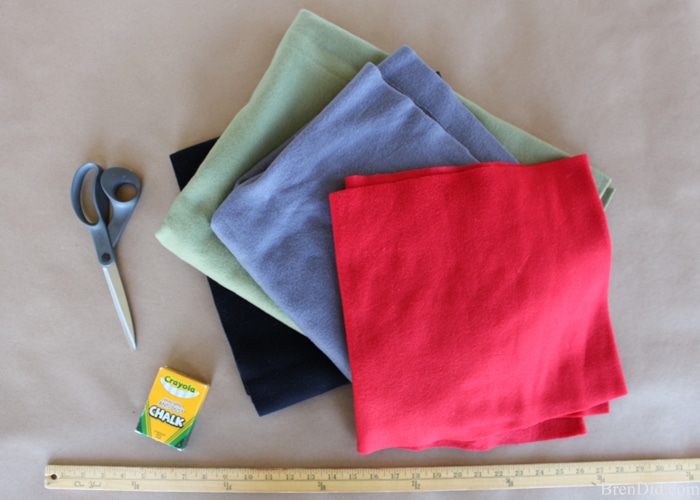 ¾ – 1 yard of fleece fabric, 60 inches wide
Chalk or washable fabric maker
Scissors
Salad plate (approx. 7 inches in diameter, mine is 7.5 inches)
Yardstick or tape measure
How to Train Your Dragon Wing Directions
1. Measure the wingspan of your wing wearer from backbone to fingertip, add two inches.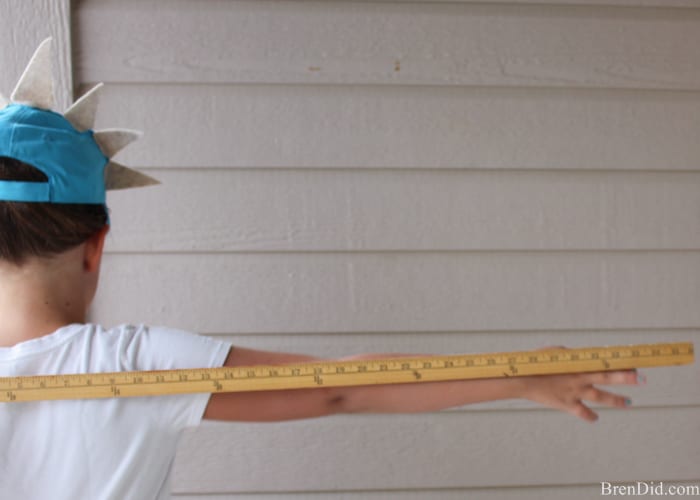 2. Measure the back length of your wing wearer from collar to waistband.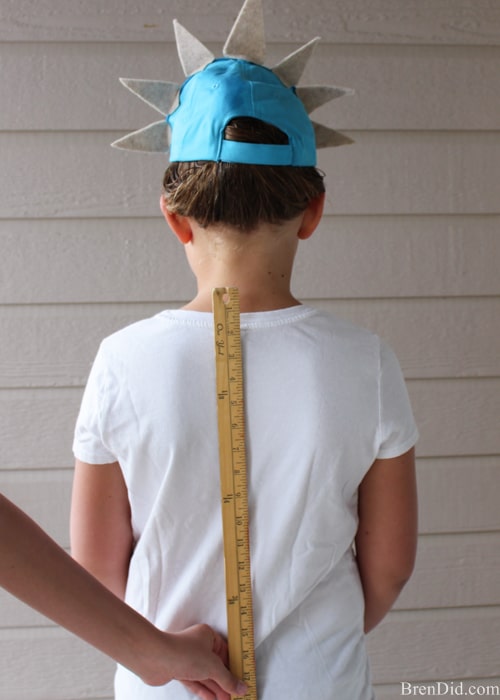 3. Fold your fleece in half.
4. Measure and mark the wingspan horizontally on your fabric with chalk.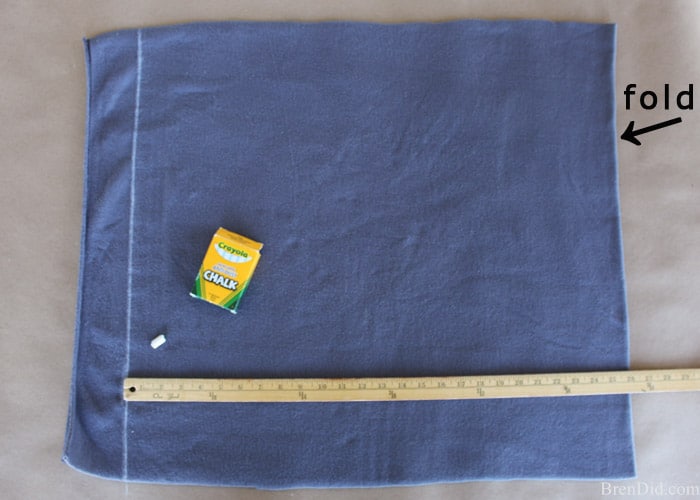 5. Measure and mark the back length vertically on your fabric with chalk.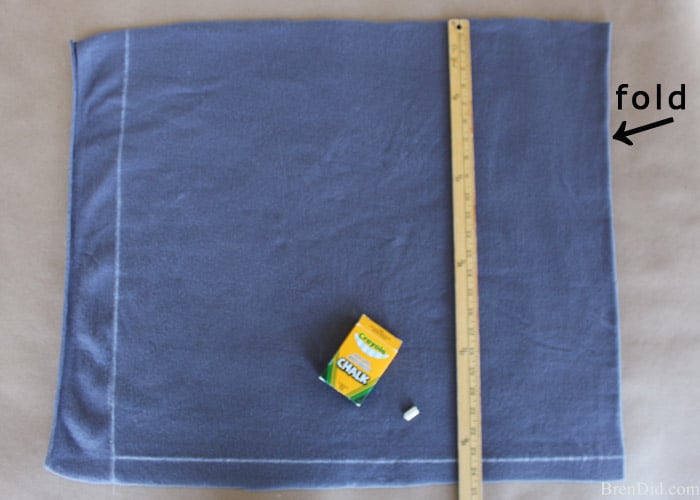 6. Trim fleece to size. DO NOT cut fold.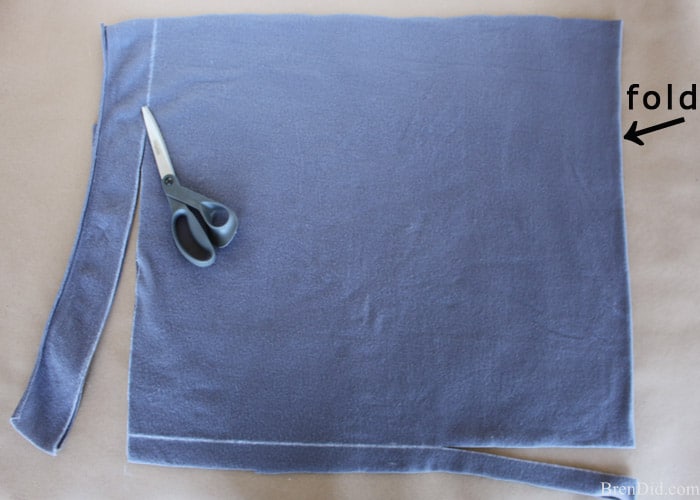 7. Using the salad plate as your guide, trace a dragon wing shape on your fleece.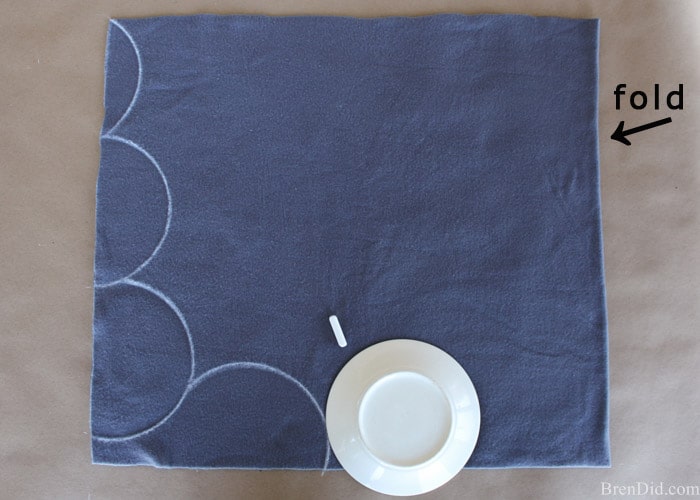 8. Cut out your wings. Mark two horizontal armholes approximately 8 and 12 inches from the center of the wing. These should be about 2 inches from the top of the wing. Mark a finger hole about 1 inch from the edge of the wingtip.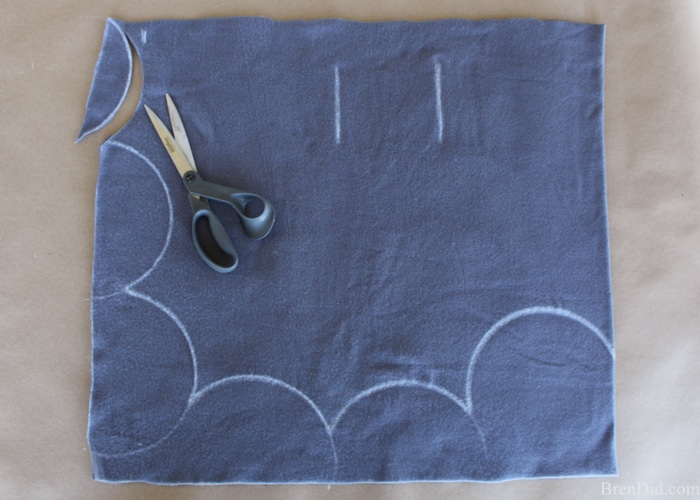 9. Cut armholes and finger holes through both layers of the wings.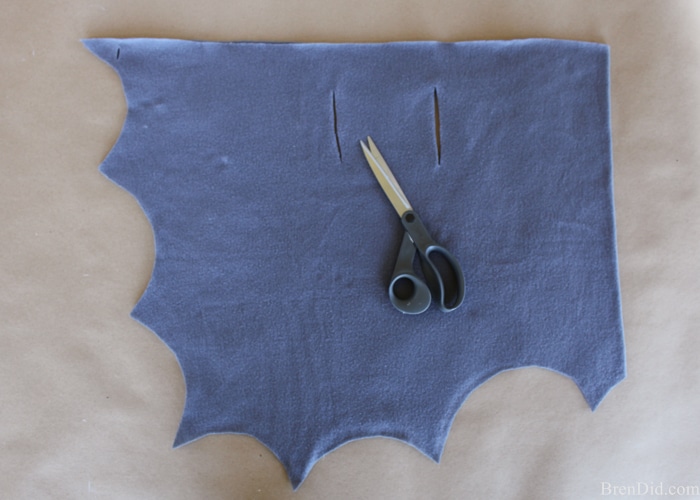 10. Your wings are complete!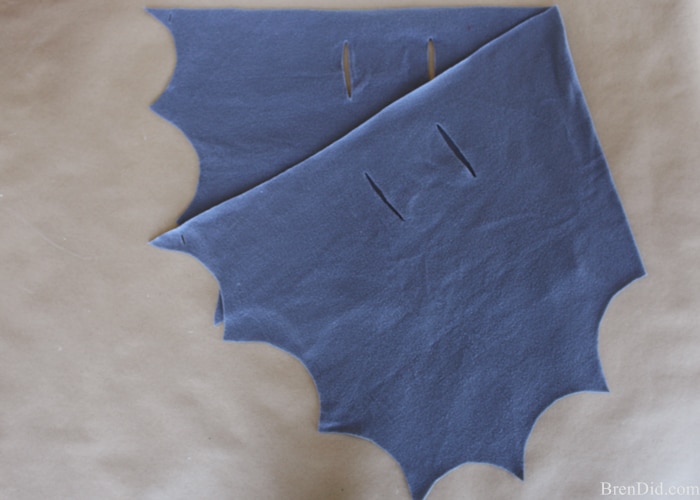 How to Wear Your Wings
1. Place each arm through one armhole and back through the other.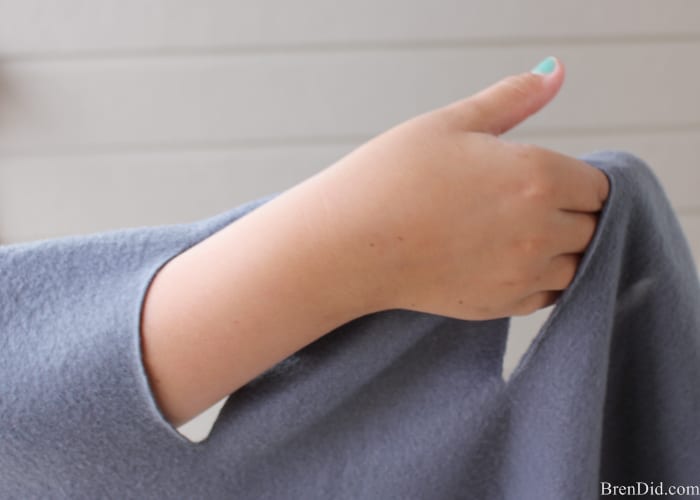 2. Place each pointer finger through each fingertip hole.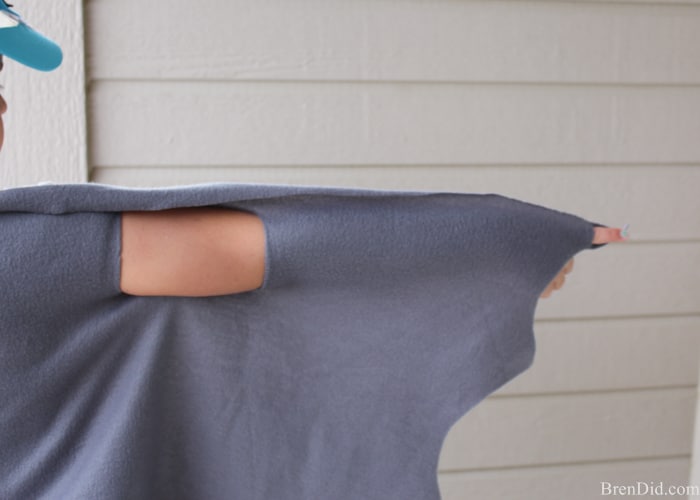 3. Enjoy your wings!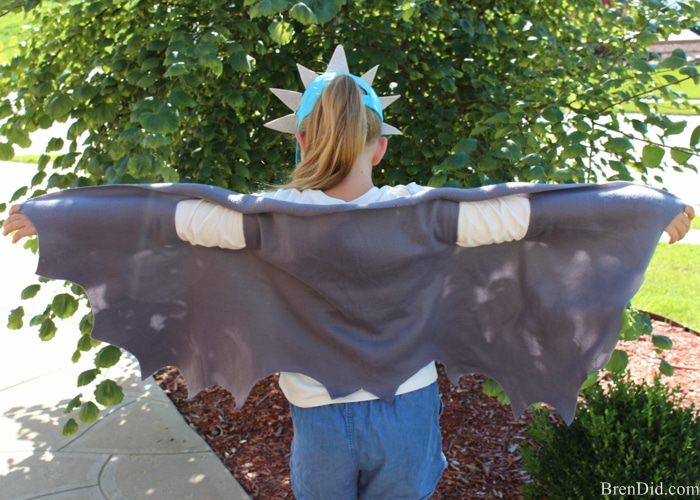 Like my easy crafts? Sign up for my newsletter below and never miss a thing! 


Bren Did Newsletter Subscribers Get Access!