Wild plums are a forgotten American delicacy that can be used to make delicious plum jelly and plum fruit leather. It's a two-for-one recipe that uses the entire plum (minus the pit). Try finding and picking some today, they are a delicious treat from nature.
(Learn to pick plums and prepare the juice in this article, then check out my Wild Plum Jelly recipe and No Sugar Added Plum Fruit Leather.)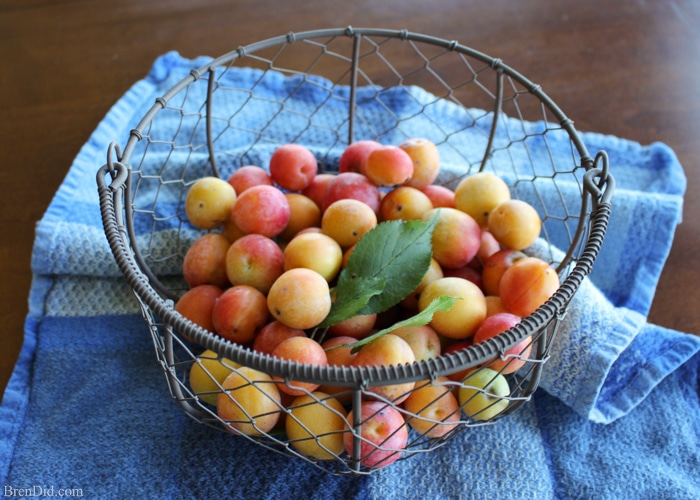 Collecting Free Supplies
My father likes to call me the "Scavenger Martha Stewart." It's a nickname I picked up after gathering pine cones from the balcony of my fist apartment to make fall wreaths for my friends and neighbors.
The habit has stuck as I've moved around the United States. I've collected blackberries from ditches to make cobbler; fall leaves to make wreaths; mussel shells and driftwood from beaches to make vase filler; and even rocks to edge flower beds.
Now that we are living in the Midwest I collect wild plums to make jelly. My suburban neighbors have lots of questions when they see me out on a dog walk, tote bag in hand, picking the ripe fruits from the wild edges of our common areas.
I am only too happy to explain that I am making wild plum jelly.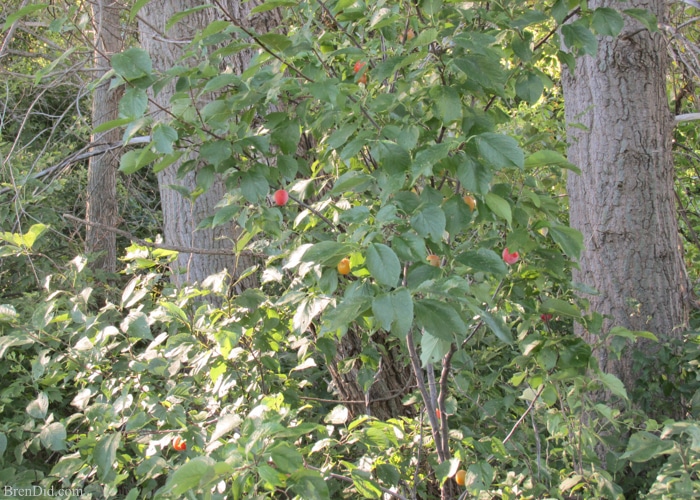 Wild Plums of the US
There are around 30 varieties of native wild plums growing in the United States. These include the:
American plum (also called Creek plum or Wild Goose plum) that grows in Midwest
Pacific Wild plum (sometimes called the Western Wild plum) that grows in Oregon, California and Nevada
Sand plum or Sand Hill plum that grows in the southern U.S.
and many more varieties!
These tasty treats are smaller than domestically raised plums and are generally not as sweet. They are about the size of a large cherry and range in color from yellow to red.
Wild grown plums can be tart or sweet but they have a huge plum flavor. They are the perfect fruit for making fruit leather and jelly.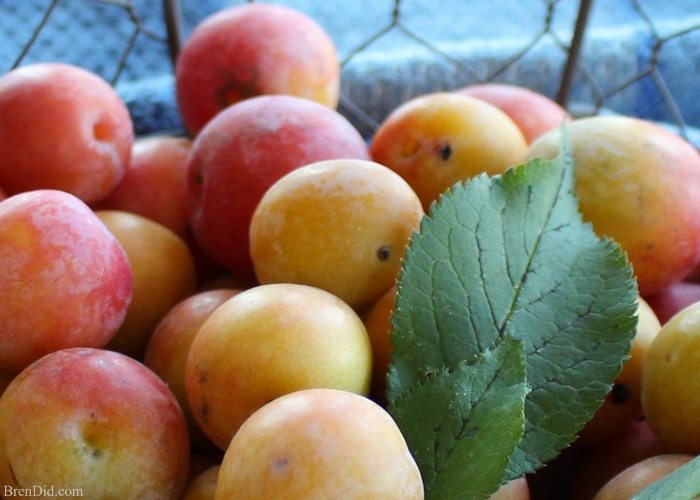 How to Prepare Wild Plums for Recipes
1.Pick the plums once they are firm but soft to the touch and easily fall from the branches. The skin of the plums may appear dusty and can be marked with black splotches from growing wild.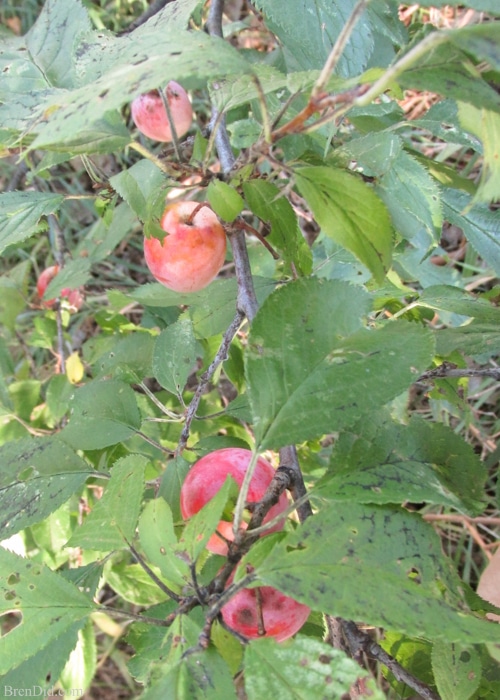 2. Wash the plums.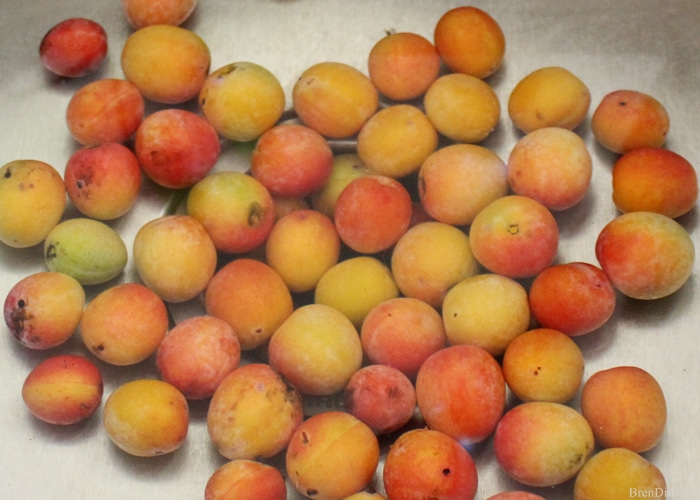 3. Cut the plums in half , remove the pits and any bad spots. The pits should easily pop out. (Tip: If the plums are not ripe enough to easily remove the pits set them aside for a day or two and they will ripen.)
4. Place the plums in a saucepan with ½ cup of water per 4 cups of plums. Simmer the plums until the fruits are soft and easy to mash with the back of a spoon, about 15-20 minutes.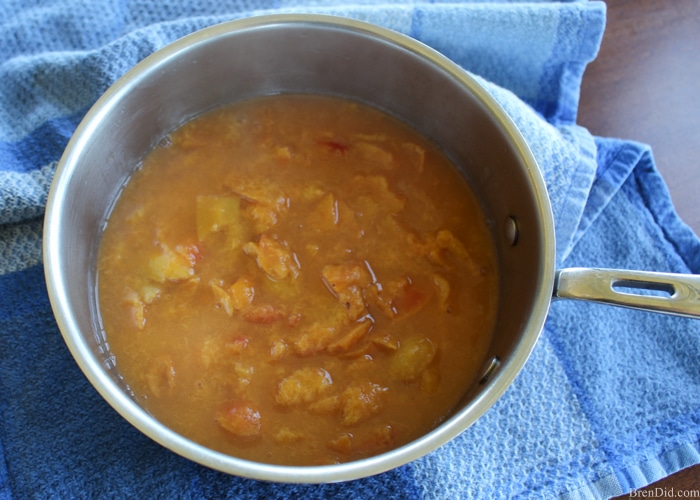 5. Line a colander with a double layer of cheese cloth and place over a collection bowl. Spoon the hot plums into the colander and allow the juice to run into the bowl for about an hour.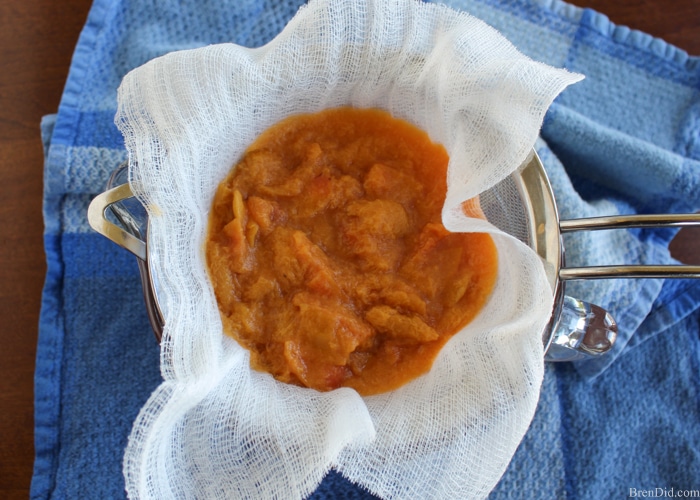 6. You should get approximately 1 cup of pulp and 1 1/2 cup of juice from 4 cups of pitted plums.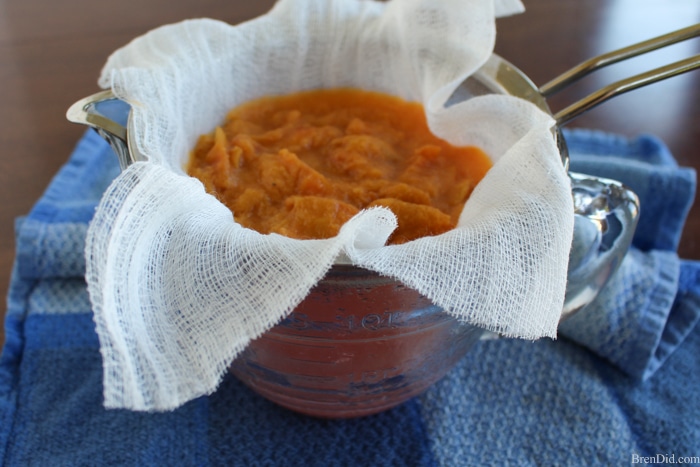 7. Use the juice in this Wild Plum Jelly recipe and reserve the leftover plum pulp for making No Sugar Added Plum Fruit Leather.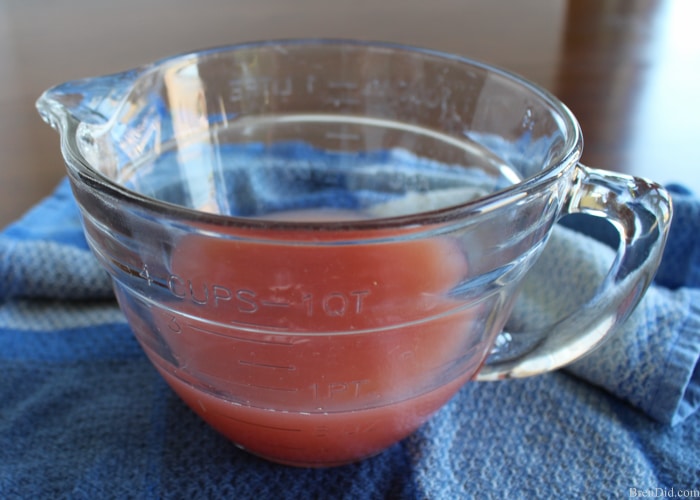 Like my easy recipes? Sign up for my newsletter below and never miss a thing!