Are you an iced coffee fan? It's the perfect summer pick-me-up. Learn how to make iced coffee that won't get weak and watery as the ice melts with this easy recipe.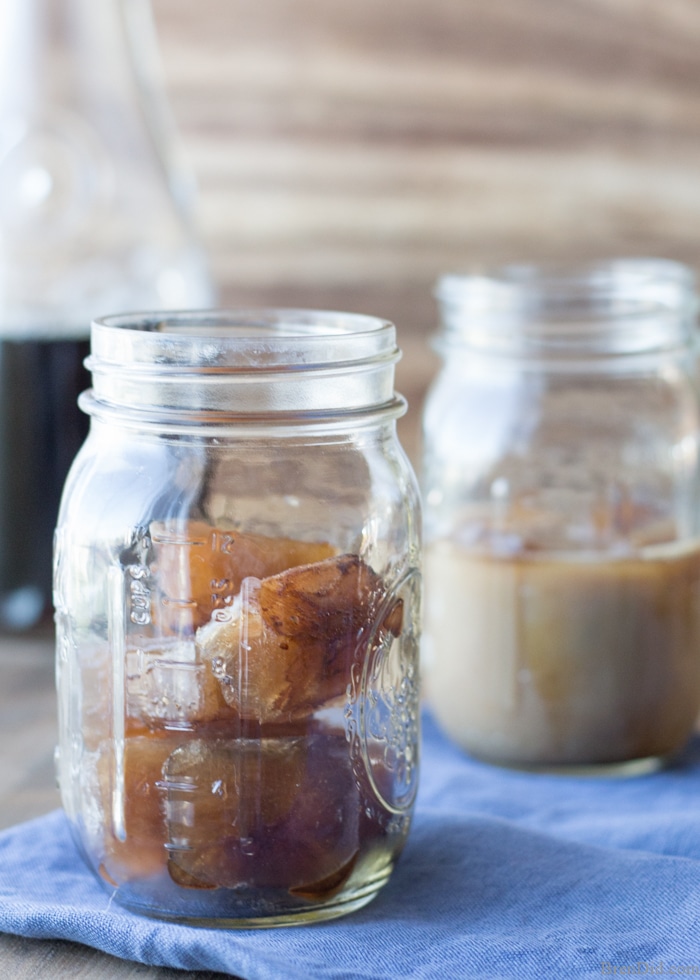 I love sipping an iced coffee while watching my kids at early morning swim team practice. It's a decadent treat that isn't too hard on my diet.
But it can be hard on the wallet!
Last summer I drove through the coffee stand way too many mornings. This year I vowed to make my own iced coffee to help save both time and money.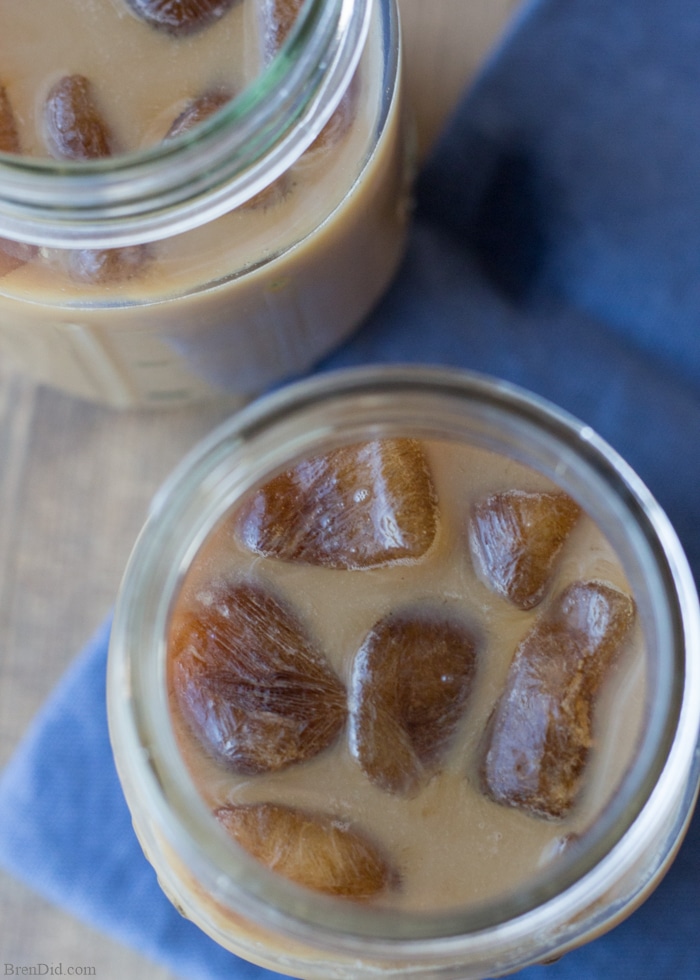 Making Great Iced Coffee
Making great iced coffee at home is a bit more complicated than simply tossing a few ice cubes into a cup of hot brewed coffee.  The ice cubes melt leaving   cold, weak coffee.  Add cream or milk and the coffee flavor is barely discernible.
You can cold brew coffee to solve this problem, but that takes a bit of planning.
The quick and easy solution? Turn leftover coffee into ice cubes.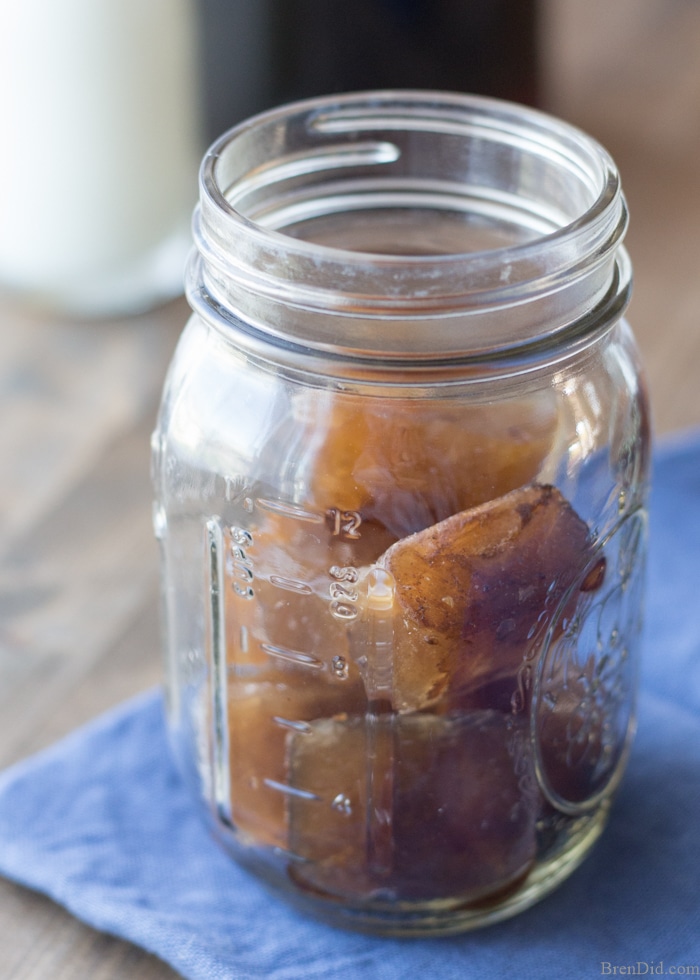 How to Make Coffee Ice Cubes
My husband brews a pot of coffee every morning and pours me a cup to enjoy during my morning routine. More often than not the cup gets left on a table or countertop and gets cold before I drink it. And, most afternoons, I pour out a quarter of a pot of leftover coffee…
Then I discovered the perfect use for cold, leftover coffee –> coffee ice cubes!
To enjoy coffee ice cubes simply pour room temperature coffee into an ice-cube tray and freeze it into coffee ice cubes.  Pop the cubes out and store them in a freezer bag for quick iced coffee.

How to Make Perfect Iced Coffee
Place 5-7 coffee cubes in a cup then top with brewed coffee and milk or creamer. Both hot and cold coffee work great over the coffee cubes. Plus, the cubes keep the drink ice-cold while melting into more iced coffee.
It's a win-win! I use up leftover coffee and I can sip my drink for hours. No more watery coffee, the brew stays just as dark and flavorful and when it was first made.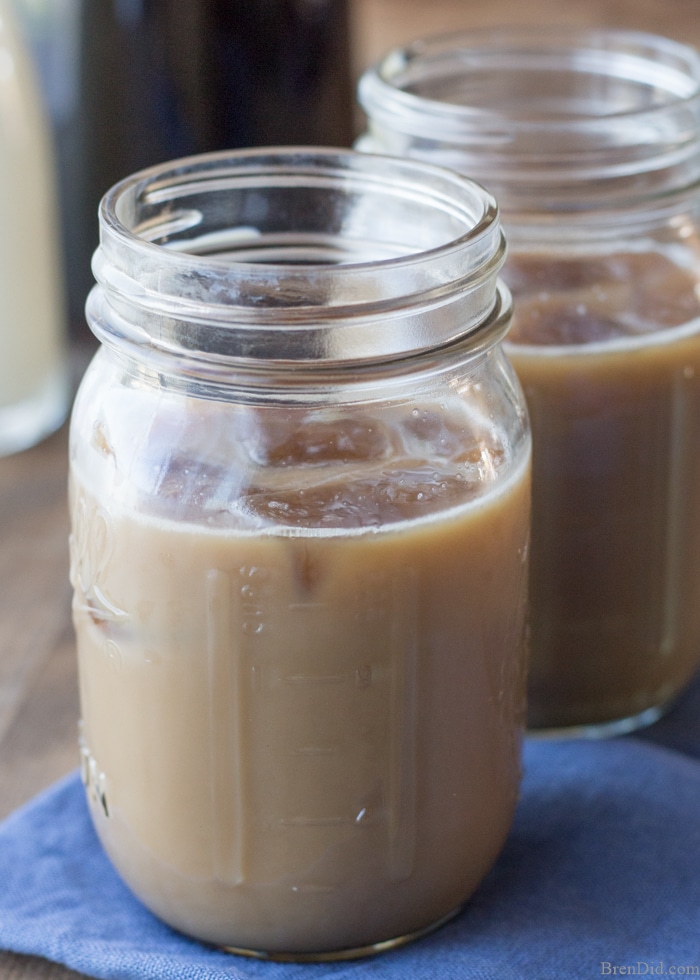 More Iced Coffee Recipes
Iced Almond Latte –Try adding a few drops of almond or vanilla extract to the glass if you enjoy flavored coffee. It's an easy way to enjoy a delicious iced vanilla or almond latte!
Mocha Protein Shakes – Love protein shakes? Blend a few coffee cubes into your chocolate or vanilla protein powder for great mocha taste.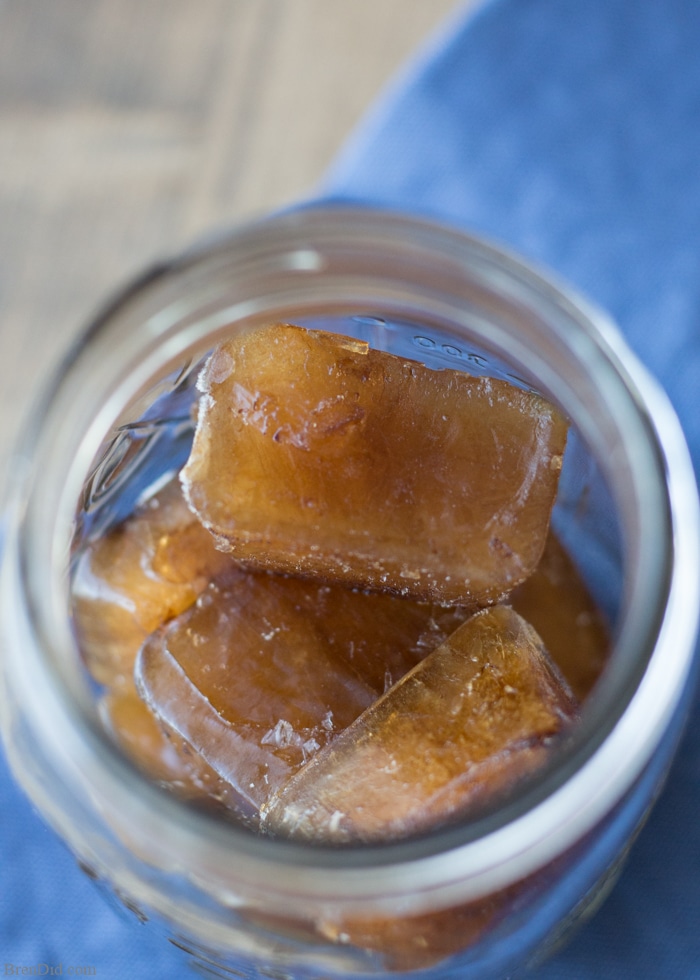 I hope you enjoy this iced coffee recipe for your summer caffeinating needs. Sign up for my weekly newsletter to get more great recipes and tips.

Subscribe to the Bren Did Newsletter to Get Access