Autumn is a season when tend to we focus more on gratitude. Use the season to help children count the blessings in their lives. These easy Thanksgiving crafts for kids will allow your family to practice thankfulness in easy ways whether your kids are 2 or 18!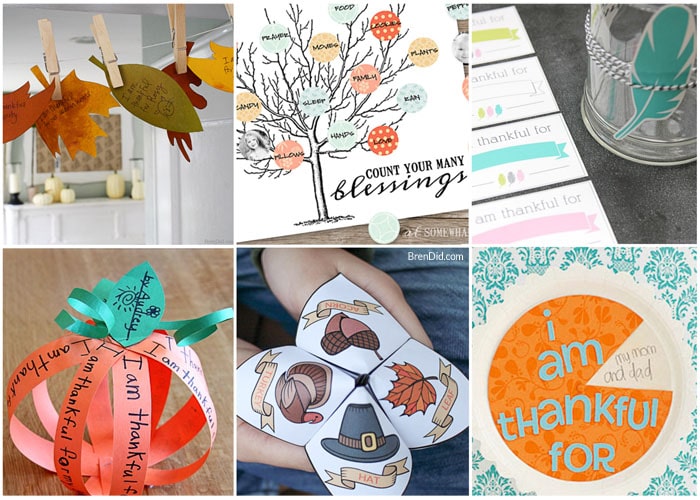 The Gift of Gratitude
One of the greatest lessons we can teach children is how to be thankful for what they have in life. Research has shown that gratitude is closely tied to happiness and satisfaction. In fact, grateful people are more positive, more energetic, and more empathetic than others.
Easy Thanksgiving crafts are a fun way to start a habit of thankfulness. These kid-friendly activities can be completed with decorating supplies you have on hand and include free printable patterns. Check out the full list for easy, age-appropriate ways to teach gratitude.
Thanksgiving Crafts for Kids
Preschool Gratitude Activities (2-5)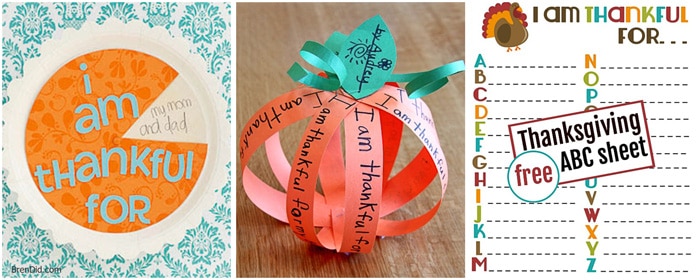 Preschool children are still working to understand the concept of giving thanks. Parents should help them practice saying "thank you" when it is appropriate and nurture their budding sense of gratitude. Try making these easy craft with your preschooler:
I Am Thankful Pumpkin Craft – This adorable pumpkin craft from The Moffatt Girls is made from slips of paper that contain thankfulness statements. You can help your preschooler think of and write the sentiments.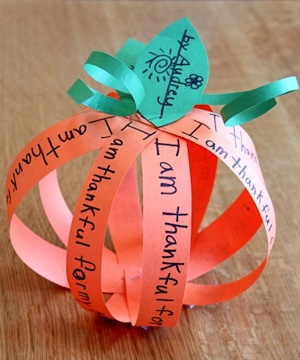 Thankful Pie Spinner – Being thankful is a piece of cake… or pie… when you make this fun pumpkin pie craft from Parents Magazine. The pie spins to reveal thankful statements.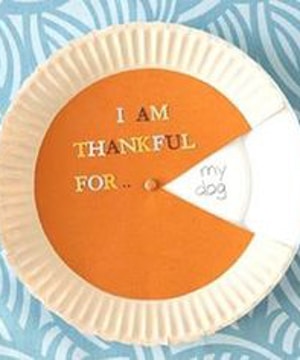 Thankfulness ABS worksheet – Use this free printable worksheet from Written Reality to help your preschooler think about gratitude and practice their ABCs. Fill out a few letters with your child each day.
.
Elementary Gratitude Activities (Age 6-10)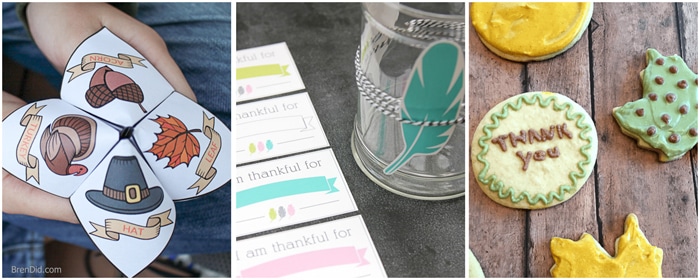 Elementary school children are old enough to express thankfulness to others and show gratitude in meaningful ways. They are ready to learn how good it can feel to help others. They should also reflect on the people, experiences, and things they value in life. Help your kids make a:
Thankful Jar – Decorate a jar with these adorable free printables from Mama Miss then fill it with short notes of gratitude all month. Pick a special time to read the notes together. We like reading our notes at the dinner table.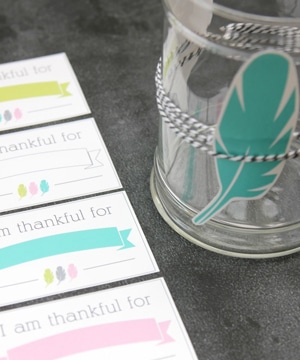 Hand-Print Gratitude Wreath – Trace your kids' hands and use them to make an easy wreath. Hang the Gratitude Wreath from Education in a prominent location and have your child add a note of thanks to a hand print each week.
Gratitude Cootie Catcher – This free printable gratitude activity for kids from Bren Did is full of thankfulness questions that are easy for elementary students to discuss. Print the cootie catchers and pick one gratitude question to discuss each day.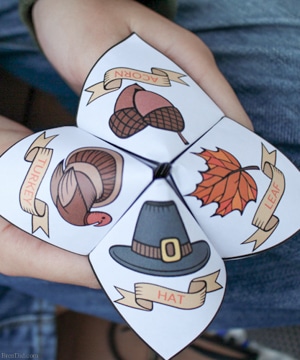 Thank You Cookies – Say thank you to someone special by making them homemade "thank you" cookies. Help your kids deliver some cookies to your local fire department, police department, or your school's front office. Check out this easy painted sugar cookie recipe.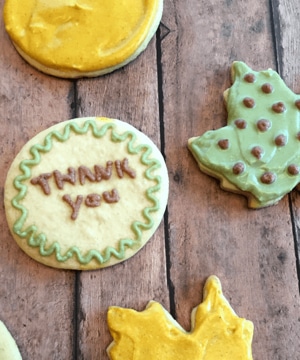 Middle School Gratitude Activities (age 11-13)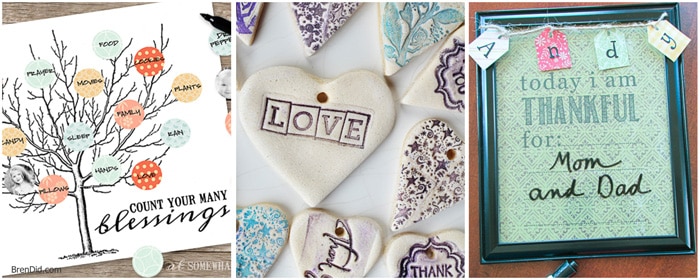 Encourage thankfulness in preteens by asking them to reflect on the blessing they have in life and helping them reach out to others to express gratitude. Encourage your kids to be thankful with:
I Am Thankful Gratitude Dry Erase Board – Keep a running list of things kids are thankful for using this easy thanksgiving craft from Bren Did. Pick one of 6 free printable designs, place it in a frame, and have your kids decorate the project. Use the board to write daily thankful statements.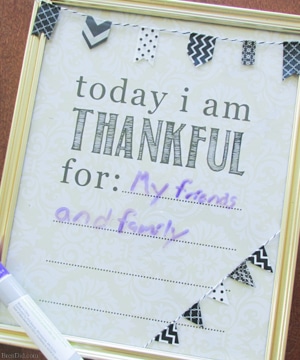 Count Your Blessings Tree – Print this beautiful blessing tree from Somewhat Simple and have kids record what they are thankful for all month long.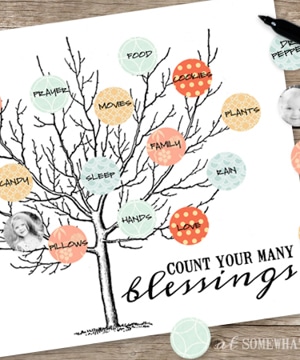 Thanksgivings Hearts – Make and give fabric hearts with cute printable thankful notes from Let's Lasso the Moon. They are a fun gift to sew and receive.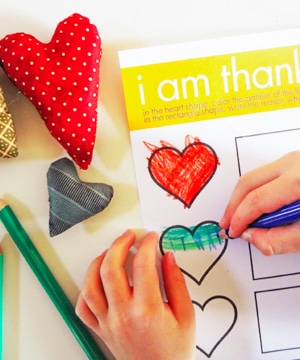 Thanksgivings Salt Dough Hearts – Don't want to sew? Make and give salt dough hearts instead. This tutorial from Intimate Weddings makes lovely ornaments you can gift. It's a craft kids love making all year long.
Random Acts of Thanksgiving Kindness – This free printable Random Acts of Kindness set from The Dating Divas is fun for the whole family. Print out the activities and get your kids to work spreading kindness!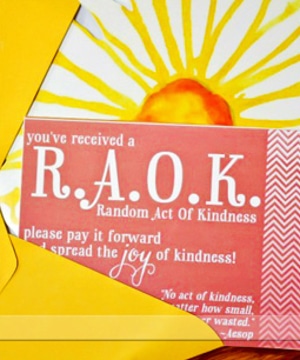 High School Gratitude Activities (Age 14-18)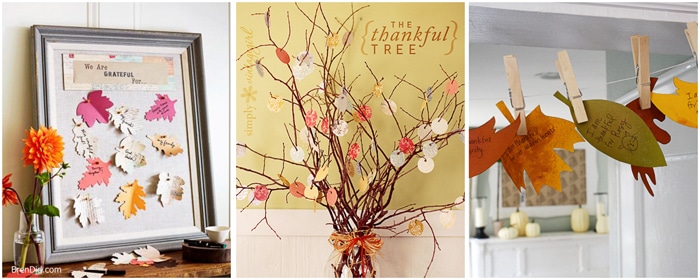 Teenagers are mature enough to express gratitude in their own ways. Encourage them to be thankful by helping your teen create a new gratitude ritual for your family. They will feel ownership over the activity and can continue it when they are on their own later in life. Consider making a:
Gratitude Display – Gratitude displays are an ongoing activity that keeps your family counting blessings in a visible way. There are many different types of gratitude displays online. These gorgeous versions are also make beautiful Thanksgiving decorations are my favorite.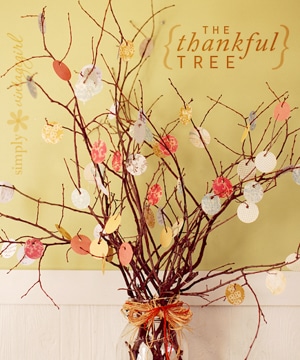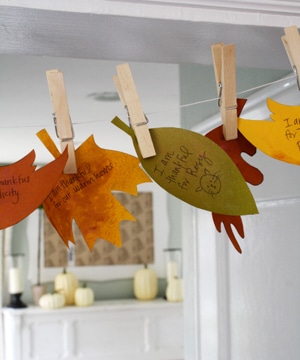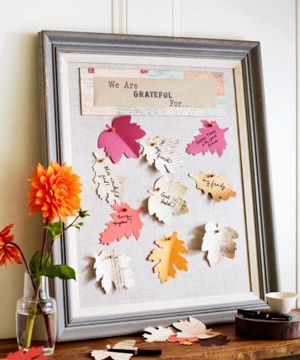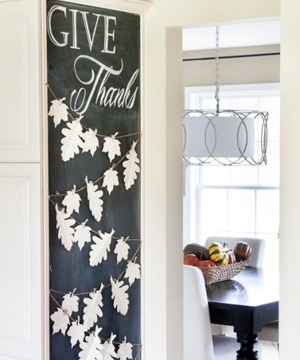 Gratitude Text Challenge – Start a daily gratitude text chain. You challenge your teen to send daily texts that share something they are grateful for in life and you send your own gratitude texts back. It's a fun activity to share with your whole family.
Use these fun craft ideas to help put more gratitude in kids' attitude. For more age appropriate activities you can download this PDF from Positive Parenting Solutions.
Like my easy crafts and gratitude-inspiring ideas? Sign up for my newsletter below and never miss a thing.