Pine cones are a beautiful, natural addition to home décor. Learn how to make a pine cone garland for a touch of woodland style. This easy tutorial shows you how to create your own pine cone garland for less than $1.30 a foot. It's the perfect holiday decoration both indoors and out.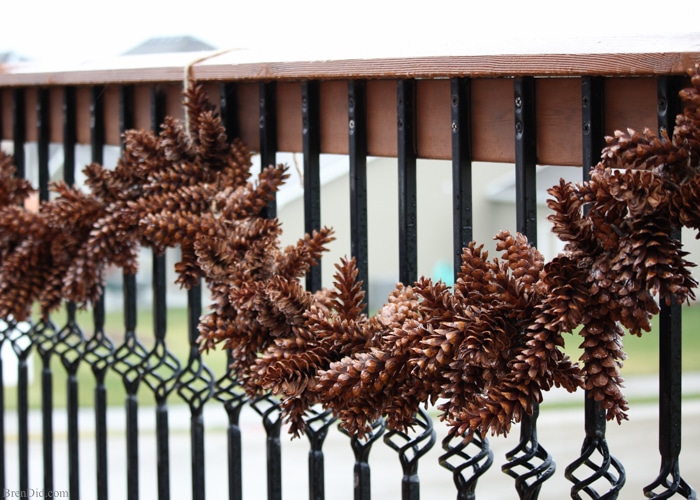 This post uses affilaite links, they don;t cost you a thing but help us bring you create projects. See more in policies and disclosures.
A simple pine cone garland adds a natural touch to seasonal décor. There is something warm and charming about natural elements used to create a festive display.
Free Materials
Another bonus of using natural materials in crafts: they are eco-friendly and can often be obtained for FREE! I love collecting materials from my own yard and turning them into something amazing! (Learn how I make wreaths from fall leaves.)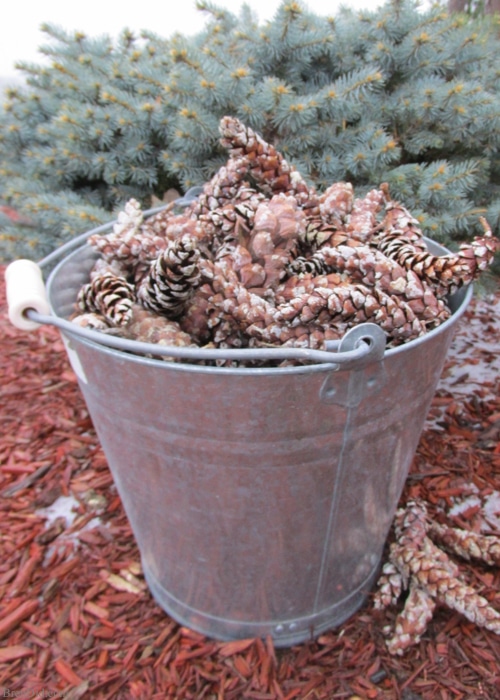 Preparing Pine Cones for Crafts
This tutorial uses pine cones I collected in my yard. You can make your own crafts using pine cones you find outdoors as long as they are properly prepared, learn more in my tutorial for curing pine cones.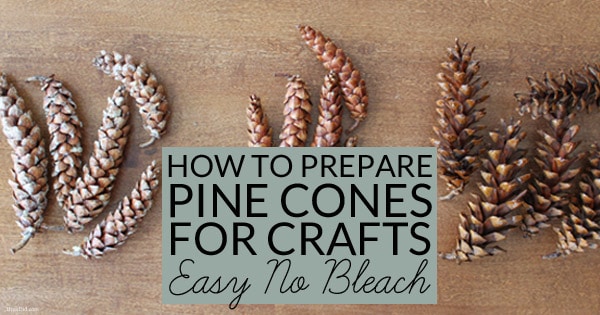 You can string this lovely garland across your mantel for a touch of woodland  style or add it to a porch railing for festive seasonal decor.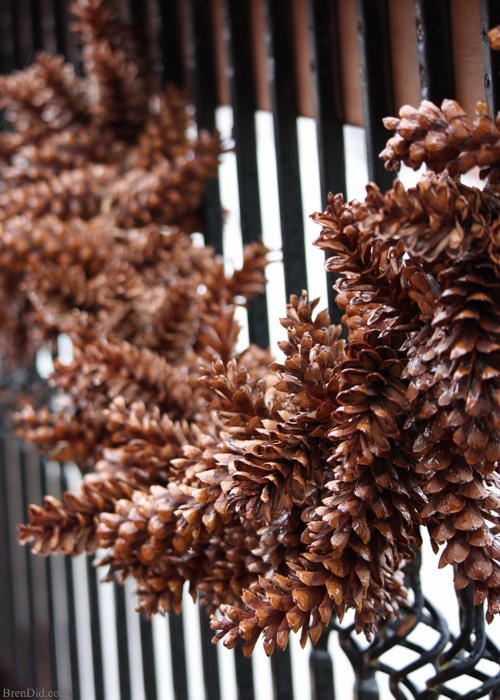 Pine Cone Garland Supplies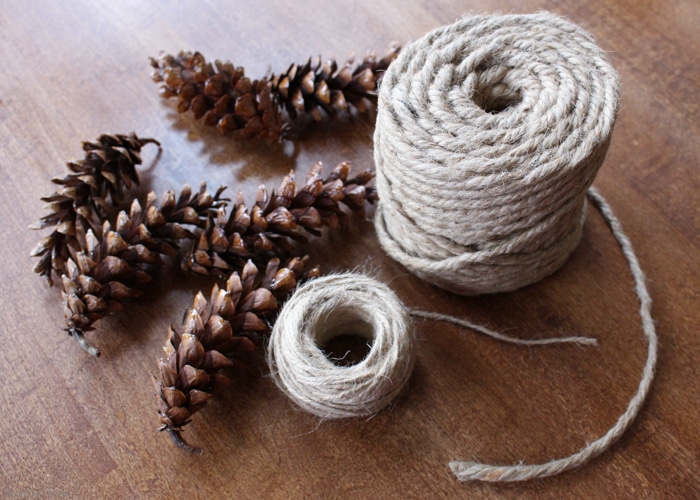 30 lb natural twine (approximately $0.03 per foot)
21 lb natural twine (approximately $0.07 per foot)
Prepared pine cones (1-3 per inch  depending on desired fullness)
How to Make a Pine Cone Garland
1 – Prepare the pine cones. You will need 1-3 pine cones per inch of garland. Use more pine cones for a thicker the garland. Sort the pine cones by size (small, medium, large).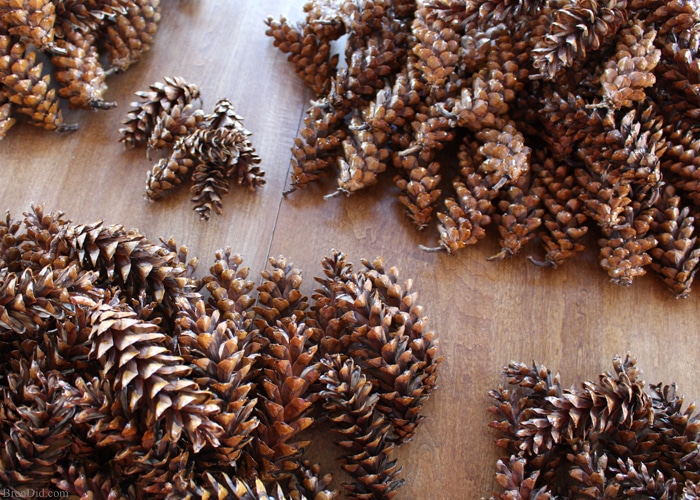 2 – Measure a piece of heavy weight twine the length of your desired garland. Make sure to leave a few extra inches on each end to hang the garland. Make a  large loop at each end and knot tightly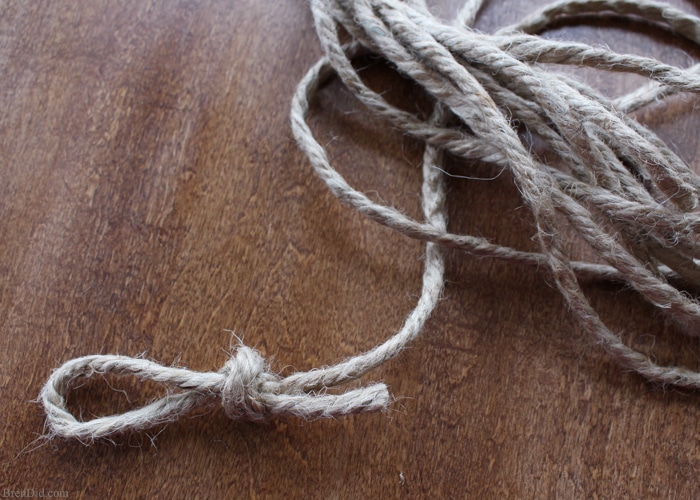 3 – Cut a 6-8 inch piece of lightweight twine and tie it in a knot around the top of a pine cone.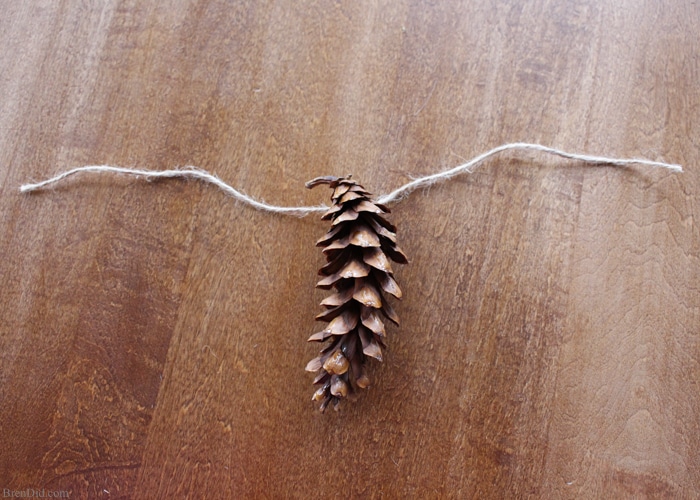 4 – Tie the pine cone to your heavy weight twine.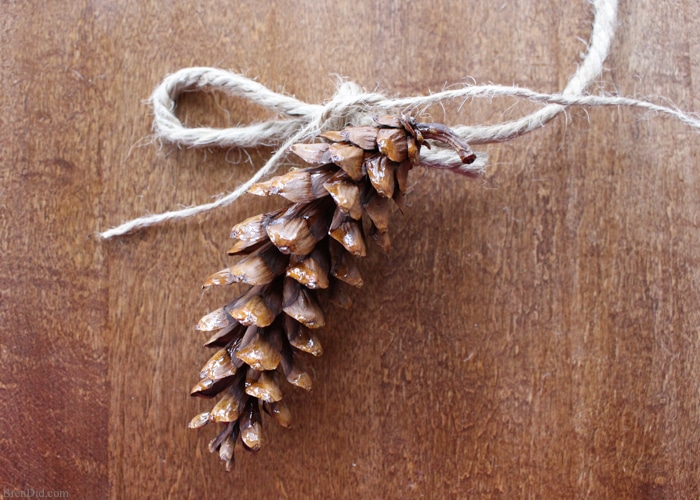 5 – Continue to tie pine cones to the  garland.  For a thick garland try make them face several directions.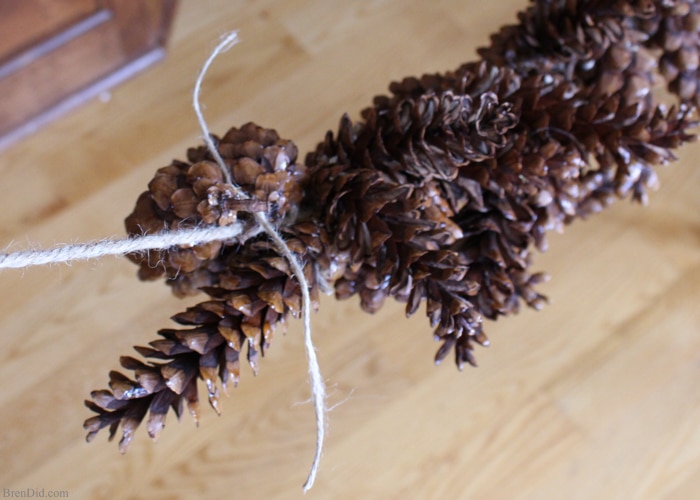 It can help to hang the garland between two chairs while working.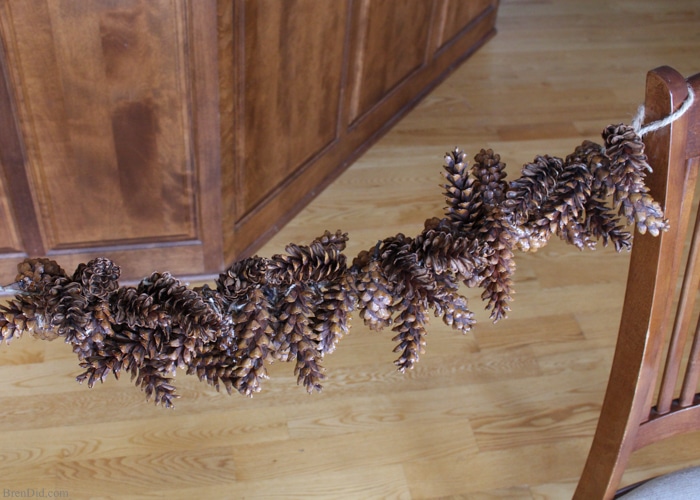 6. Add a few drops of essential oil to the pine cones and twine to add natural holiday scent. I like to use cinnamon or clove.
7. Enjoy your garland!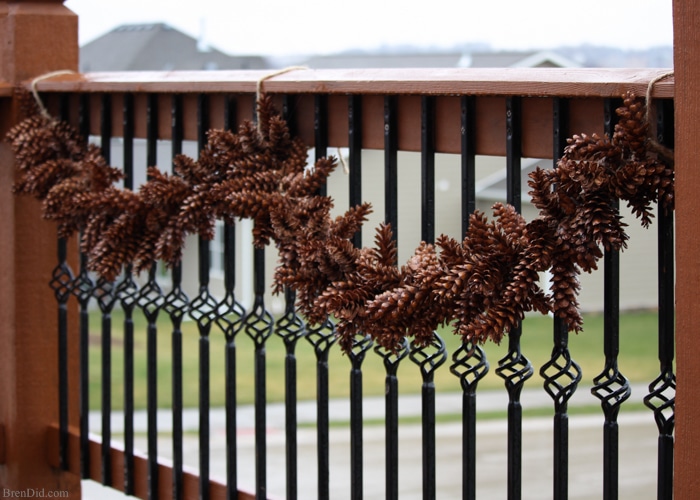 More Pine Cone Crafts
Visit this post for 30 holiday decoration tutorials that use pine cones. (Each have detailed directions.)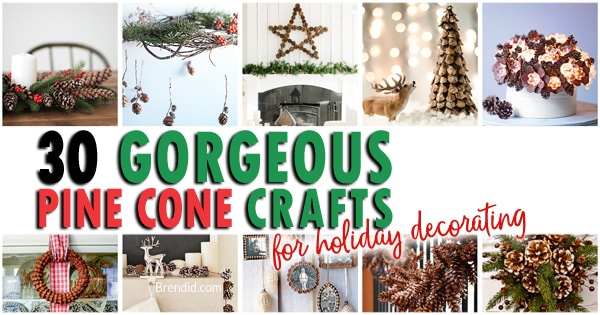 Cleaning with Pine
Love the scent of pine cleaners? Check out my DIY evergreen vinegar for cleaning,  it's all natural!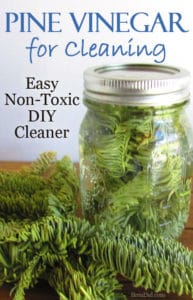 Like my easy crafts? Sign up for my newsletter below and never miss a thing!