Adorable Halloween fruit cups are easy to make with a bit of colored paper & a permanent marker. Healthy snack for a Halloween class party, fall party, or lunch box treat. They are the perfect healthy prepackaged snack for a Halloween class party, school lunches, and fall events.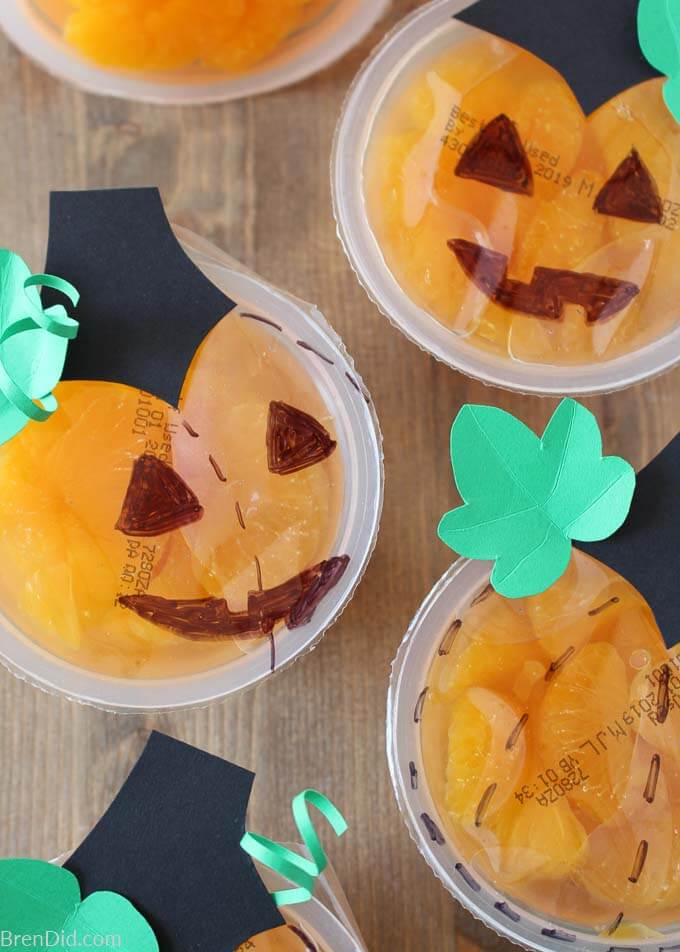 Pre-Packaged Fruit Cups for Halloween
Who love adorable Halloween treats?
MEEEEEEEE!
I love to thrill kids with silly designs but have found that most of the ideas online are full of sugar, Sugar, SUGAR!
Add in our school's pre-packaged snacks policy (many schools now require commercially packaged snacks and treats for holiday parties and birthdays due to safety concerns and food allergies)…
and I find myself in a difficult spot.
Can't there be a fun, easy to make, and healthy Halloween snack?

Calling All Fruit
Are you a fan of pre-packaged fruit cups?
They're perfect for school parties requiring pre-packaged snacks and there are lots of easy ways to turn them into cute treats.
I've made them into snowmen for a winter class party and knew mandarin orange cups they would be perfect for Halloween.

How to Make Halloween Fruit Cups
To make the Halloween fruit cup "pumpkins", you need orange colored fruit cups (I used mandarin oranges), green and black craft paper, and tape.
Fruit Cups Supplies
Orange colored fruit cups (mandarin oranges)
Green Craft paper
Black craft paper
Clear tape
Scissors
Pen or Pencil
Black permanent marker (optional)
Directions for Pumpkins
To make the pumpkin leaves and stems, trace leaf and stem shapes on colored paper and cut out.
To make the curly vine, cut very narrow strips of green paper about 4 inches long. Wrap vine tightly around a pen or pencil to curl. Gently stretch to the desired shape.
Attach leaves, stem, and vine to the fruit cups using small rolls of clear tape. (*You can also use glue to attach the leaves and stems.)
Use a permanent marker to add lines or faces to the fruit cups, if desired.

More Halloween Fruit Ideas
Looking for more healthy Halloween treats and Halloween class party ideas? Check out: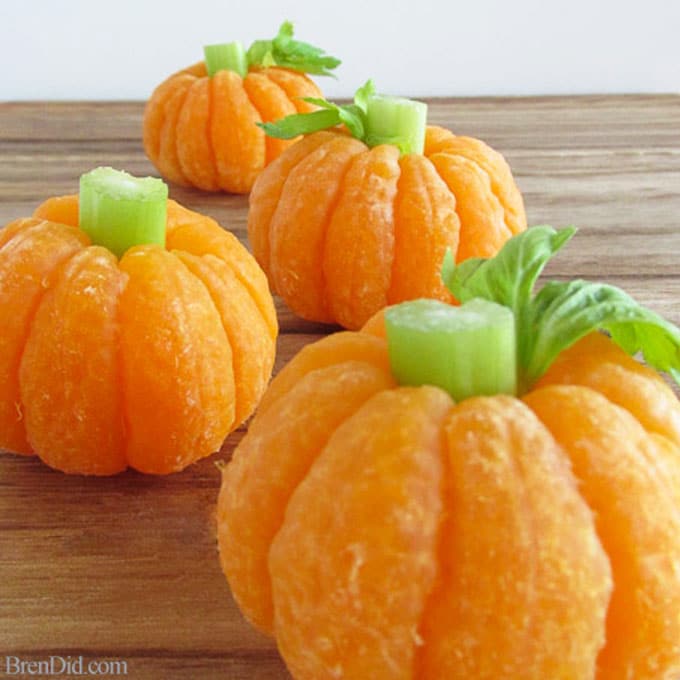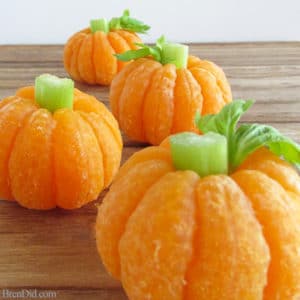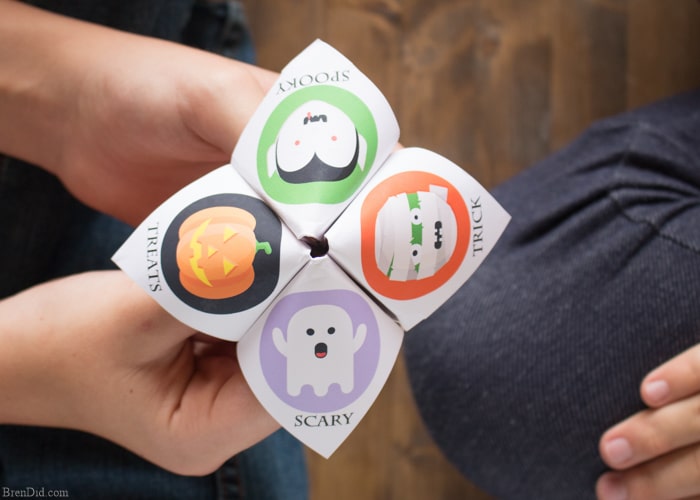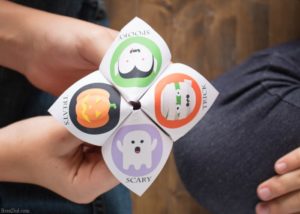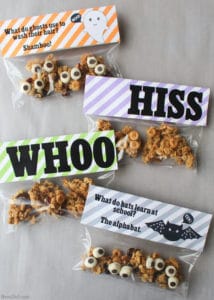 Like my easy crafts and recipes? Sign up for my newsletter below and never miss a thing!