These cool science experiments for kids come with a free printable lab book that your kids will love. You can complete all three projects with common household items. Get the experiments today!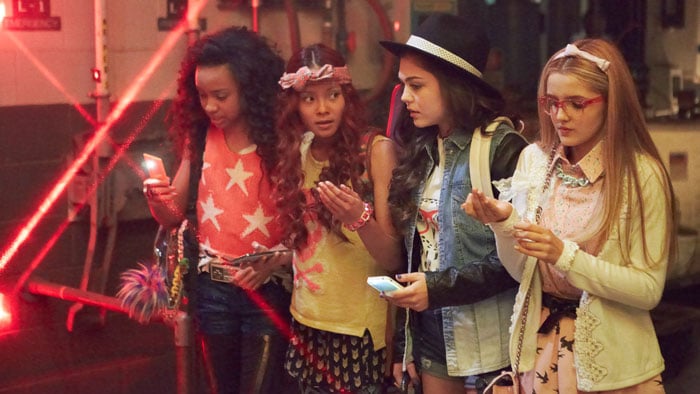 Disclosure: Netflix provided me with a streaming device and service in return for writing about their service. The opinions and free printables in this post are my own. This post uses affiliate links. Read more in Policies & Disclosures.
The Importance of STEM
As the parent of an elementary-age daughter, I am disturbed by a trend occurring in the science, technology, engineering, and math (STEM) fields. Girls are MOVING AWAY from the STEM fields at the very time that these areas of the economy are rapidly growing and becoming more profitable in the U.S.
Women make up more than 51% of the U.S. workforce and have multiplied in careers such as medicine, law and business, but U.S. Department of Education figures show that female graduates in computer science are less than half of what they were in the mid-1980s.
YIKES!
And it gets worse…
Employment data from notable Silicon Valley tech companies shows that women hold only 16% of the tech jobs.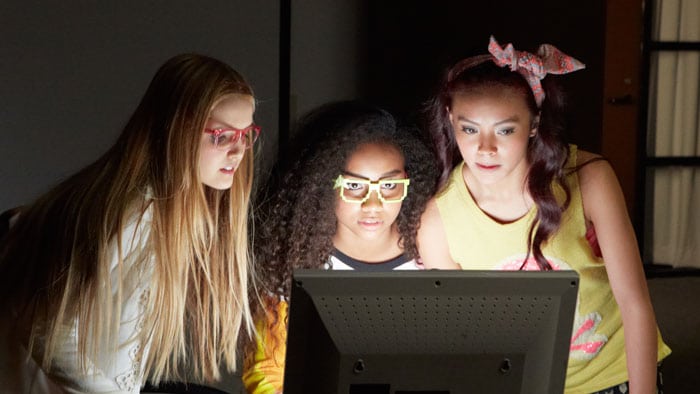 When do the STEM fields lose girls?
How can parents reverse this trend?
There are two easy ways that parent can keep their daughters interested in science, technology, engineering, and math.
By combating stereotypes that suggest girls don't have strong math and technical skills.
By supporting girls' interest in STEM fields.
Introducing Project Mc²
I'm excited to announce that Netflix has a new original series that fits perfectly with my goal of breaking negative stereotypes.
Project Mc² features four super-smart science-skilled girls who are recruited to work for a top-secret spy organization. It's a refreshing take on typical tween girl shows that usually focus on boys, clothes, and dating.
The series weaves S.T.E.A.M. (Science, Technology, Engineering, Arts, and Math) into the storyline and can help to break the stereotype that girls cannot be smart, funny, stylish, and capable.
Cool Science Experiments for Kids
You can conduct lots of cool science experiments at home with your kids. It's a fun and easy way to keep your daughter (or son) interested in science.

I have full tutorials for 3 easy science projects that use physics and chemistry to create a glitter tornado, shine pennies then turn them green, and catch ice on a string. Each easy experiment uses supplies you have around the house and will delight your kids.
Free Printable Lab Book
Download the full science project instructions and free printable lab book today! (Customize the lab book by printing it on your favorite cardstock.)
The lab book even includes a fun message and challenge from The Quail, leader of NOV8 the elite spy organization in Project Mc².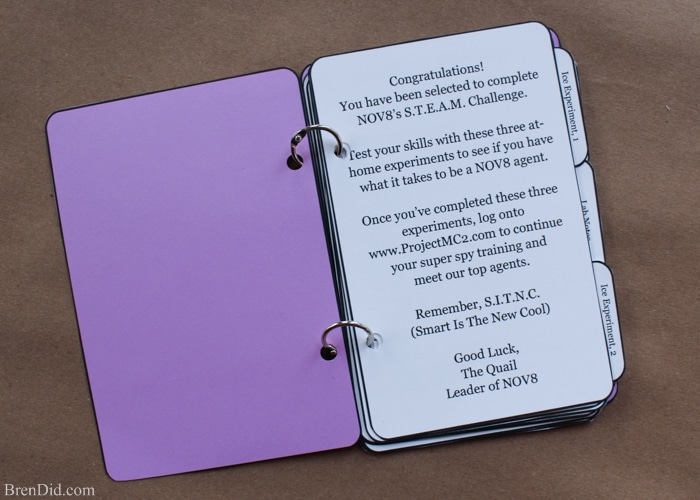 Like my free printables? Sign up for my newsletter below and never miss a thing!

Bren Did Newsletter Subscribers Get Access!