This Fishing for Ice project shows kids how chemistry works in everyday life. Get your kids interested in STEM → science, technology, engineering, and math with nothing more than ice, water, salt and string. You'll lower the freezing point of water and catch some ice!
Science Lab Supplies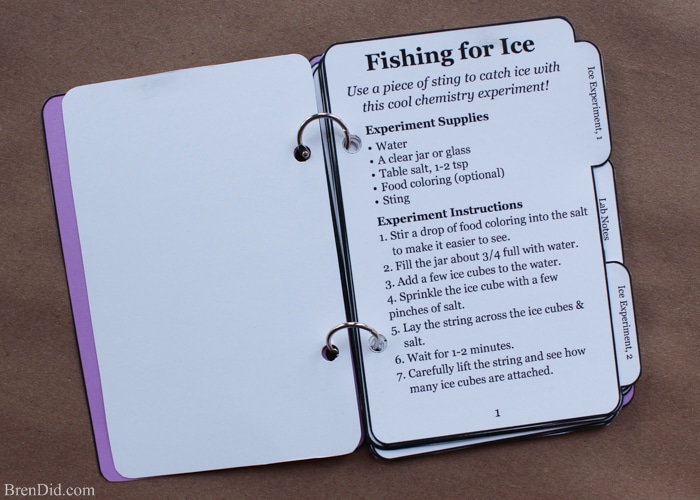 The lab book contains three easy science experiments for kids and contains areas to record your notes and observations. You can print it on card stock or plain paper and assemble it with ring clips or staples. It would be perfect for a science party.
Fishing for Ice Supplies
Water
A clear jar or glass
Table salt, 1-2 tsp
Food coloring (optional)
String
Fishing for Ice Experiment Instructions
Stir a drop or two of food coloring into the salt to create colored salt crystals. You can skip this step, but it makes the string easier to see.
Fill the jar about three quarters full with water.
Add a few ice cubes.
Sprinkle eat ice cube with a few pinches of salt.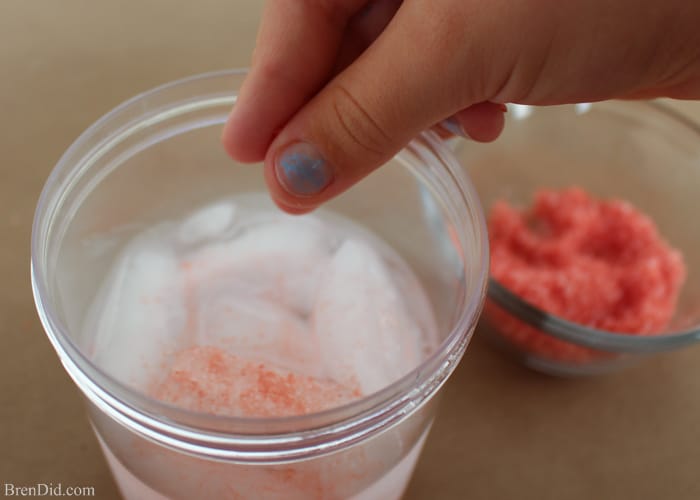 Lay the string across the ice cube and salt.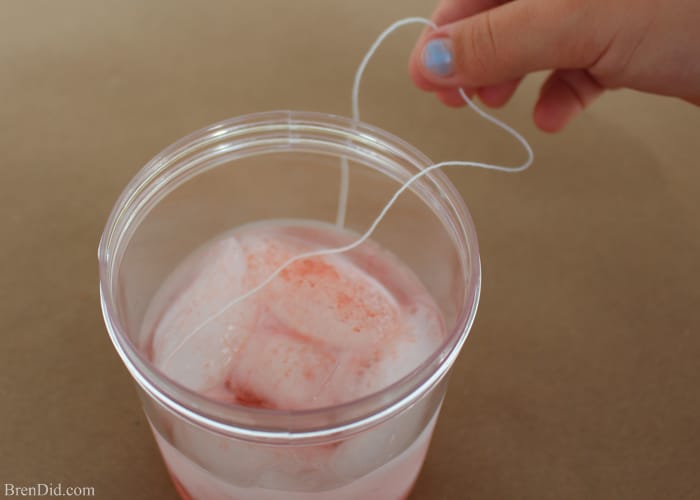 Wait for 1-2 minutes.
Carefully lift the string out of the water and see how many ice cubes are attached.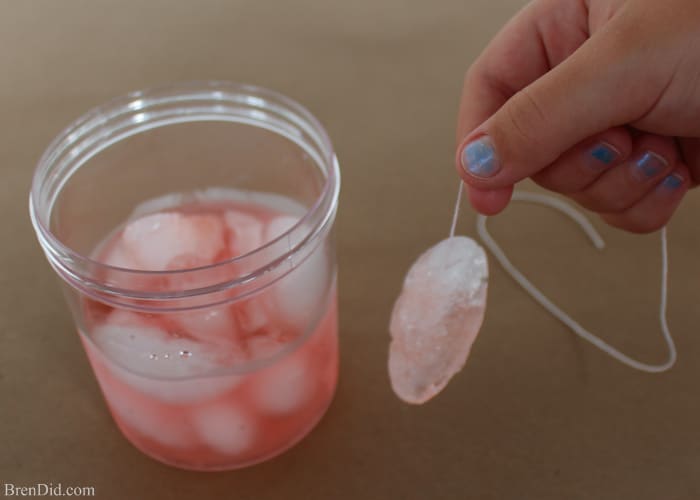 Experiment Follow-Up

Complete the lab notes section of the printable lab notebook (available in the free printable library) with your kids. Have them record their predictions and observations. Try the experiment with more ice then less ice. Record the results.
More Cool Science Experiments for Kids

Make sure to check out my post about Cool Science Experiments for Kids, download the free lab notebook (available in the free printable library), and check out my Penny Shine &  Glitter Tornado projects.
Like my free printables? Sign up for my newsletter below and never miss a thing!