Planning a holiday party for your elementary school student? These class party ideas are perfect for a winter party everyone will love.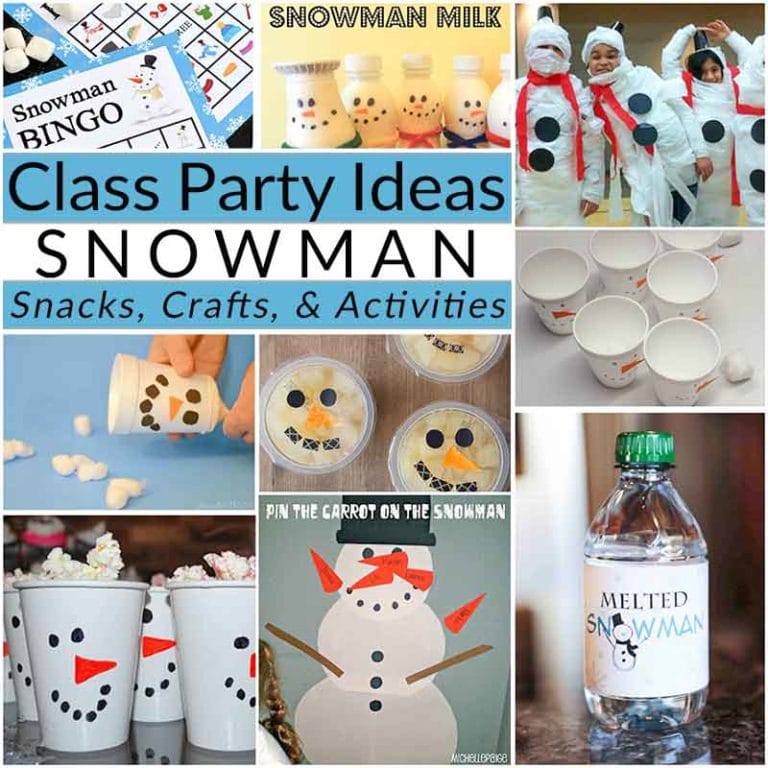 Winter Party Stress
Ah… elementary school classroom parties. One part fun, one part insanity.
Tell me you understand!!!
It's wonderful to have fun with the kids before winter break… but it's exhausting to find class party ideas and throw a party smack dab in the middle of the busy holiday season.
Class Party Ideas
Today I'm sharing a fun (and healthy) snowman themed winter party. These easy class party ideas will help you to plan a fun and simple celebration with no stress!
I love these party ideas because:
Hello, cute snowmen!!!
It's  an inclusive theme, no mention of Christmas or Hanukah.
The treats meet guidelines for schools that require healthy snacks.
It's a ton of fun for the kids.
Snowmen Treats
Easy Snowmen Fruit Cups from Bren Did – Pear fruit cups decorated with tape make adorable snowmen.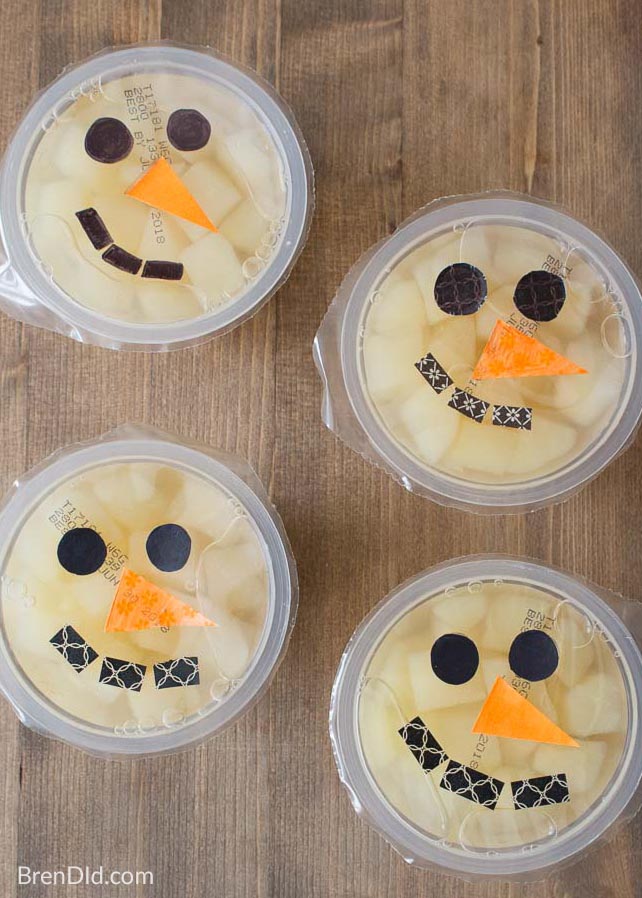 Snowman Popcorn Cups from The McCord Family– Place freshly popped popcorn into cups for this easy snack.
String Cheese Snowmen by No Biggie -Decorate cheese sticks to like snowmen for a fun party snack.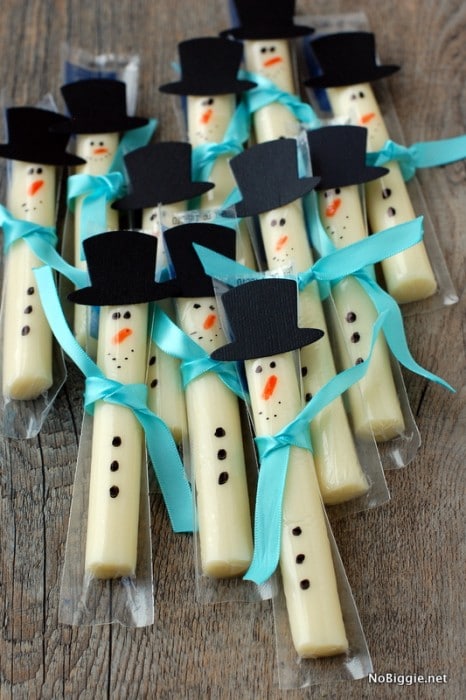 Snowman Juice Boxes from Pigskins & Pigtails – Wrap juice boxes in paper and add a simple snowman design.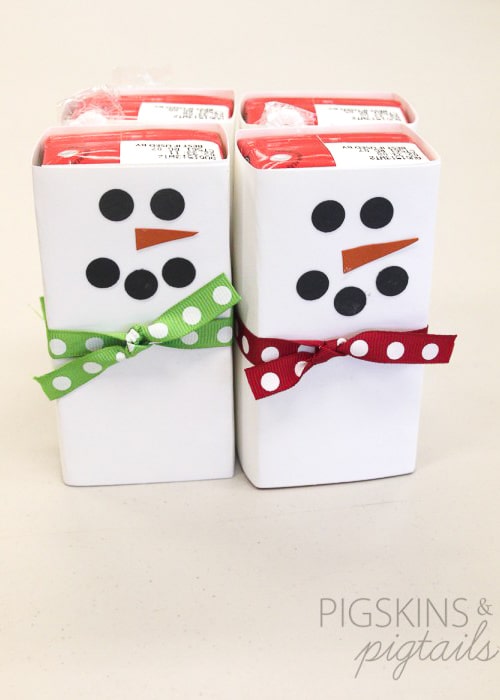 Melted Snowman Water Ideas
Melted Snowman Water Bottles from Graceful Home – Add labels to water bottles for the perfect party beverage.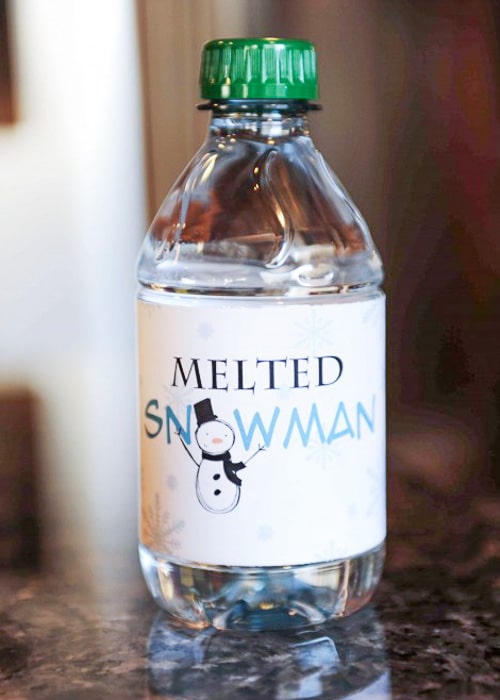 Melted Snowman Water Station from Two Sisters Crafting – A carrot and ice chunks are all you need to make this cute water station.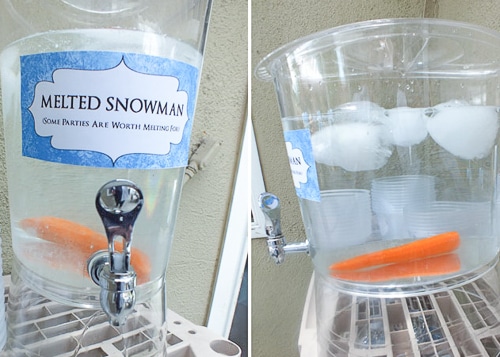 Snowmen Milk Bottles from Creative Kid Snacks – Dress up single serve milk bottles with permanent marker and pipe cleaners.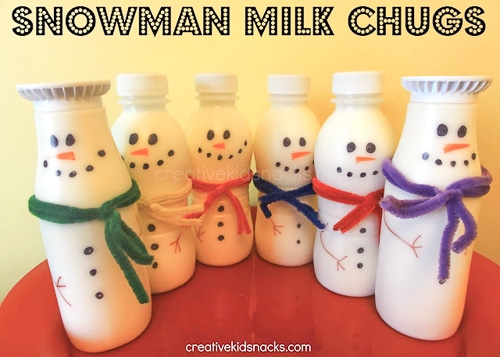 Snowmen Crafts & Activities
Snowman Joke Tellers from Bren Did – Kids can color and fold this fun paper craft full of silly jokes.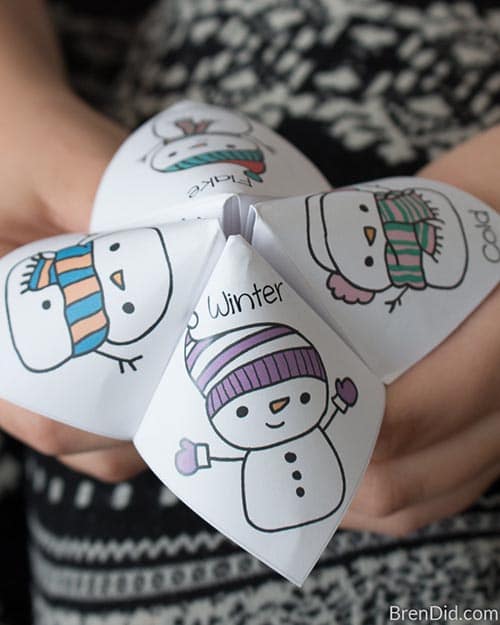 Snowman Relay Game from Kitchen Stewardship – Students race to turn a classmate into a snowman in this hilarious game that uses toilet paper and construction paper.
Pin the Carrot on the Snowman from Michelle Paige Blogs – This fun take on pin the tail on the donkey is perfect for young kids.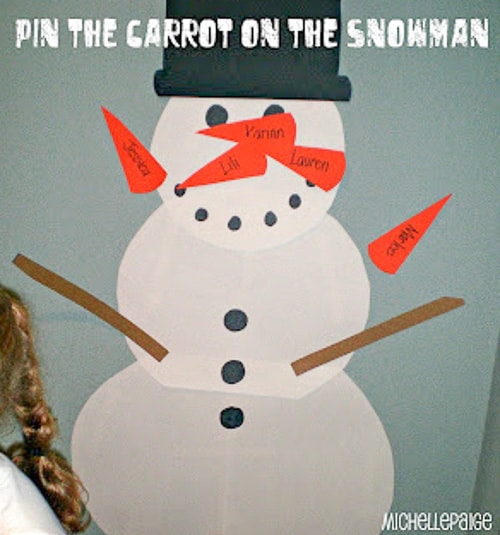 Draw a Snowman (Without Looking) from Housing a Forest – Have kids draw a snowman without looking… on top of their head. The results are hilarious!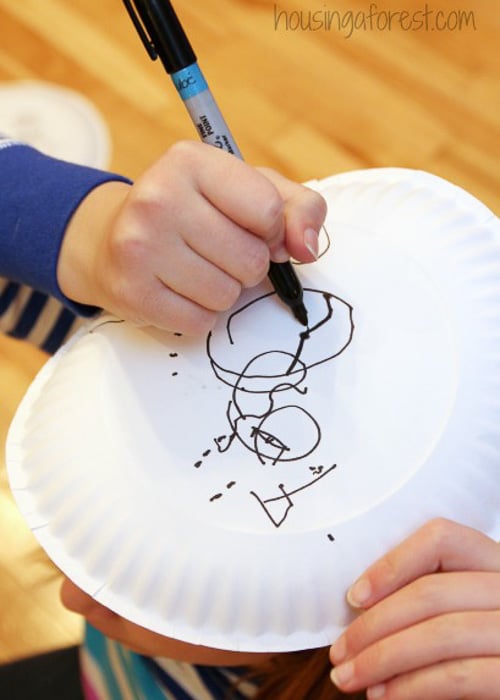 Roll a Snowman Game from Oopsey Daisy Blog – Roll dice to see who can draw a snowman the fastest! Free printable instructions from Oopsey Daisy Blog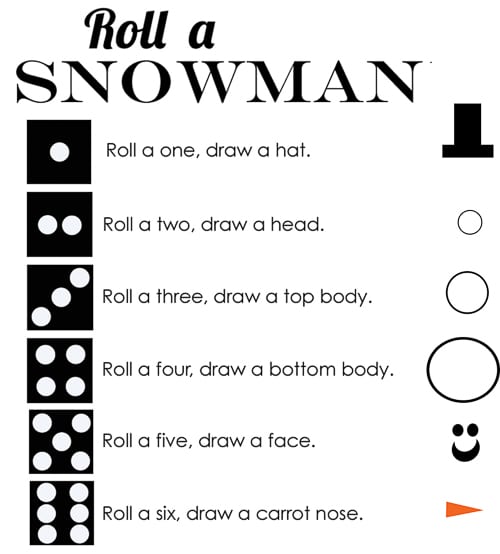 Snowball Toss Game  (source unknown) – Count kids into pairs and have them toss cotton balls to a partner holding a plastic cup.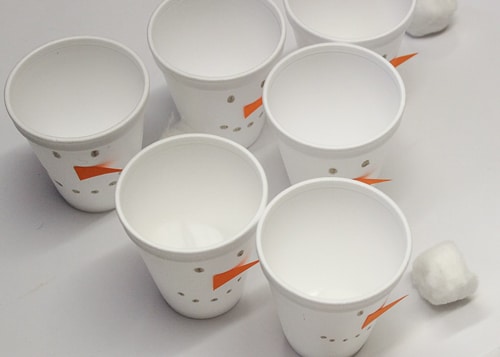 Snowman Snowball Shooters by Growing a Jeweled Rose – A cup, a balloon, and cotton balls are transformed into a snowball shooter in this fun craft.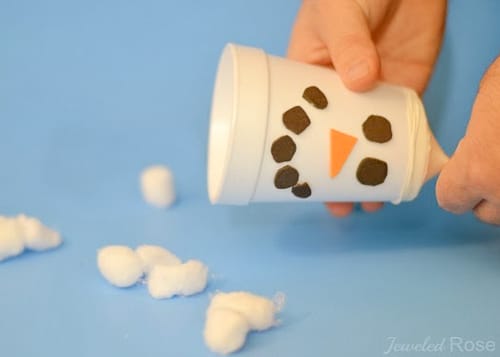 Snowman Bingo from Crazy Little Projects – Kids love bingo! Print and play this game during snack time.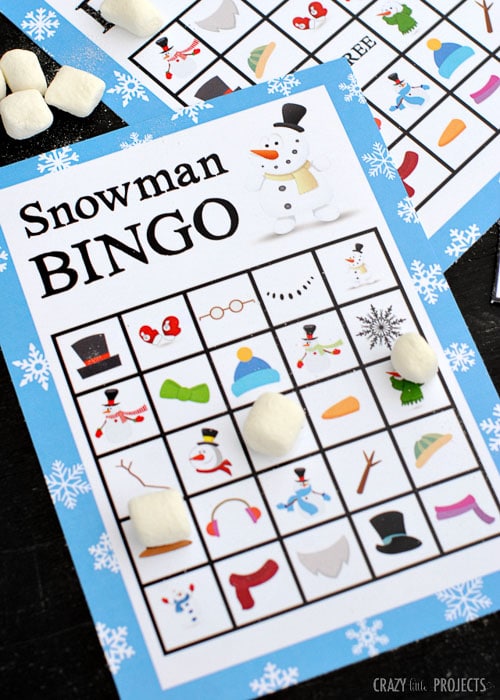 More Healthy Party Ideas
Want more healthy ideas for kids? Check out these healthy Christmas treats.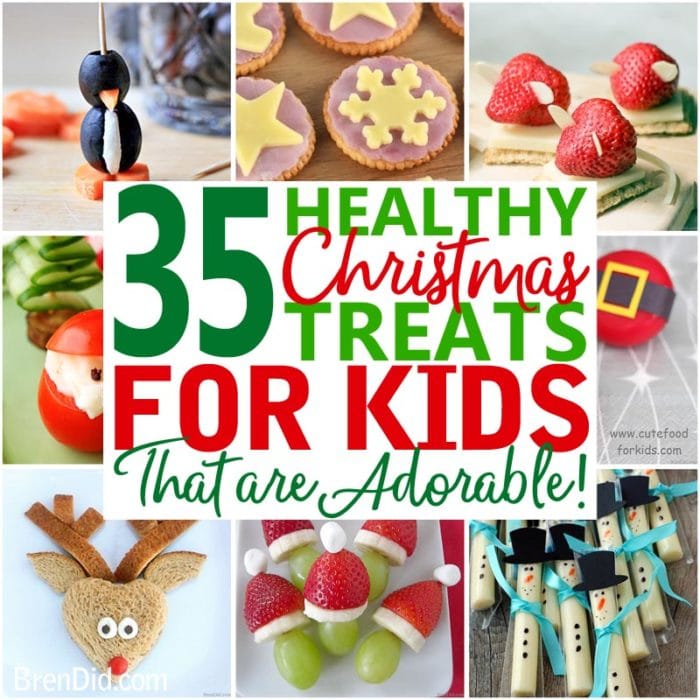 You'll also love these healthy Valentine's Day treats.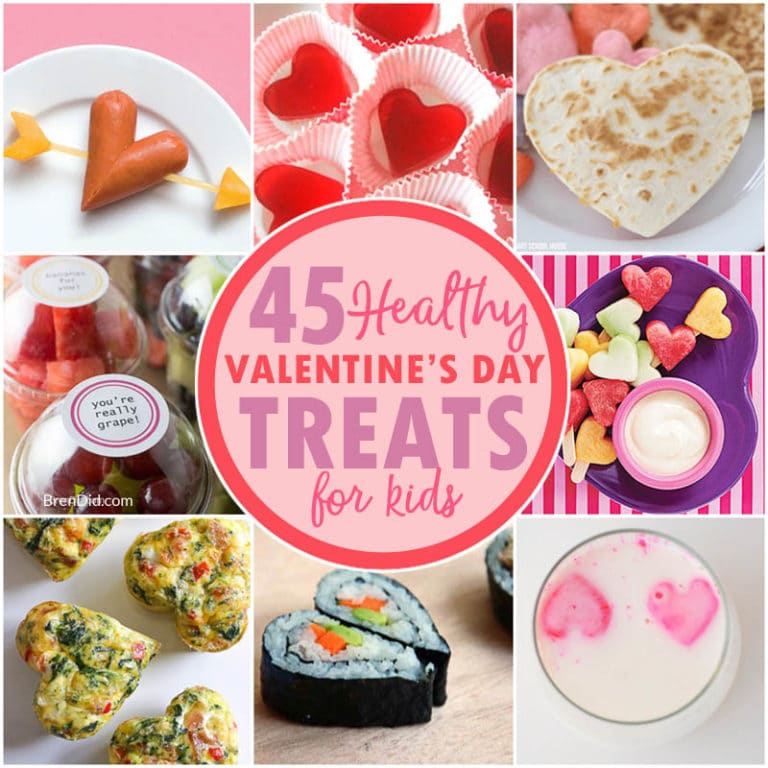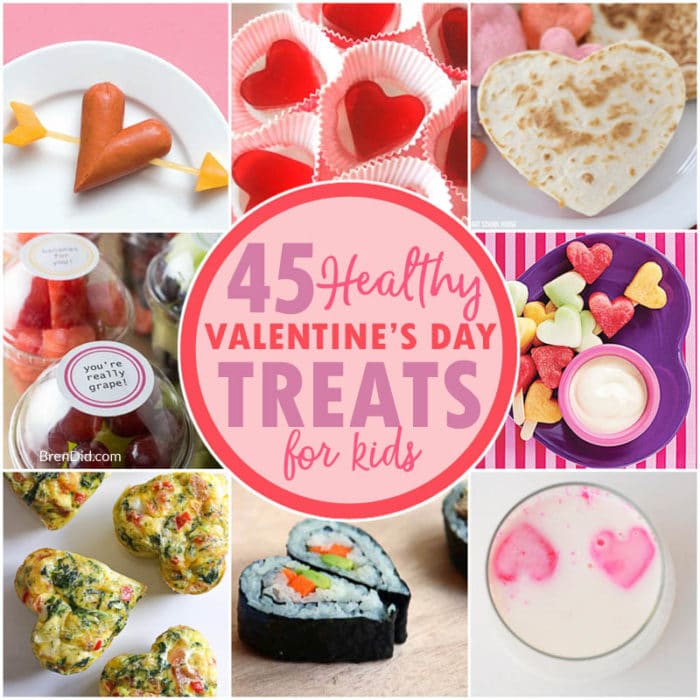 Share the Class Party Fun
Are you throwing a snowman winter party? Stop by my Facebook page and share a photo!