Looking for a special Valentine gift that will last longer than a box of chocolates? These 12 Valentine's Day Books for Kids spread love all year long! Buy one (or a few) for your favorite kid!
This post contains affiliate links. They don't cost you a thing, but help us bring you creative projects. Read more at Policies & Disclosures.
Sweet Valentine's Day Books for Kids
As Valentine's Day approaches, I'm on the lookout for unique gifts that will stand from the tidal wave of candy and stuffed animals. Books are a great gift to give kids because they can be shared over and over again… usually while cuddling up on the couch. These sweet Valentine's Day Books for Kids will fill you and your children with love!
Plant a Kiss by Amy Krouse Rosenthal: When Little Miss plants a kiss it blooms into something beautiful and rare. She quickly decides to share it with the world, despite the protests of her friends. A simple but powerful book that demonstrates how one small act of love can grow into something much bigger than we ever could have imagined.
Slugs in Love by Susan Pearson: MaryLou has feelings for Herbie but is too shy tell him. Instead, she writes him love poems with her slime trail and hopes that he will find her. This is a sweet story about falling in love and finding your one true slug.
Beautiful by Stacy McAnulty: This book takes stereotypical statements about beauty and gives them a unique twist. The colorful illustrations show beautiful girls playing football, doing science experiments, and digging in the dirt. A remarkable book about the importance of loving yourself for who you are rather than what you look like.
And Tango Makes Three by Justin Richardson: When a zookeeper at the Central Park Zoo notices two male penguins doing all the same things as mating penguins, he gives them an egg to raise as their own. This book tells the touching true story of two male penguins and their daughter Tango.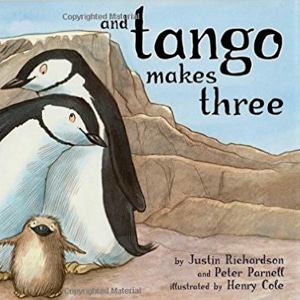 I Wish You More by Amy Krouse Rosenthal: This beautiful book of wishes perfectly captures what we all desire for our loved ones… more ups than downs, more WOOHOO than WHOA, more we than me, and more hugs than ughs. The simple text and charming illustrations will delight all ages, which makes this book the ideal Valentine gift for everyone on your list.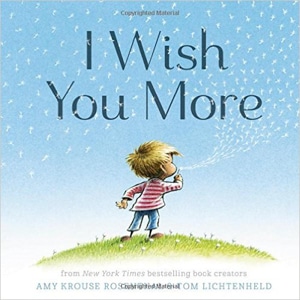 Guess How Much I Love You by Sam McBratney: Little Nutbrown Hare wants to show his dad how much he loves him so he stretches his arms as wide as they go. Big Nutbrown Hare responds by saying he loves Little as far as HIS arms can reach, which of course, is much farther. A heartwarming tale of a father and son trying to express their enormous love for one another.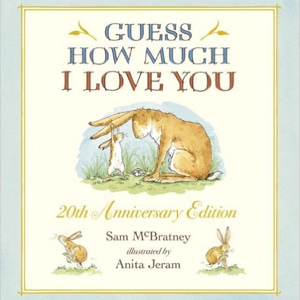 Strictly No Elephants by Lisa Mantchev: When a young boy takes his beloved elephant to the Pet Club, they are sad to discover elephants are not allowed. They decide to start their own Pet Club where all are welcome, reminding us that pets, friends, and loved ones come in all shapes and sizes.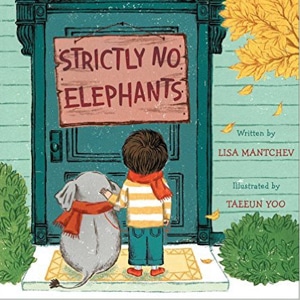 A Crankenstein Valentine by Samantha Berger: Crankenstein doesn't want to have anything to do with Valentine's Day. Not the hearts, not the flowers, not the candy, and definitely not the school play. Thankfully, he has a best friend who feels the same way. This is the perfect book for those who are not exactly in love with Valentine's Day.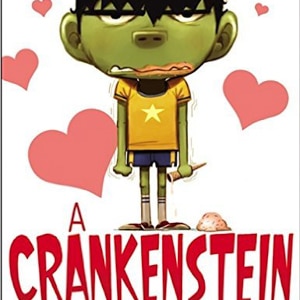 Love Monster by Rachel Bright: It's hard to find love when you are a slightly funny looking monster in a world full of cute and fluffy things, but that doesn't stop Monster from trying. He looks everywhere for love and is just about ready to give up when love finds him.
Worm Loves Worm by J.J. Austrian: Worm and Worm want to get married, but their friends want them to do things the way they've always been done… with flowers, a cake, rings, and a bride and groom. In the end, Worm and Worm decide to change the way things have always been done, showing that love is love and everything else is just details.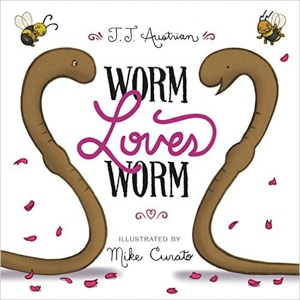 The Friend Ship by Kat Yeh: When a lonely hedgehog sets sail in search of The Friend Ship, she meets many friendly critters who decide to join her. They sail north, south, and east, but are unable to find it until an elephant points out what is right in front of her. The surprise ending will make you laugh out loud.
I Love you Because You're You by Liza Baker: In simple rhyme, a mother fox reminds her son over and over again of her great love, no matter what he's doing or how he's feeling. There are many wonderful books written about a parent's love for their child, but this one has long been a favorite in our house.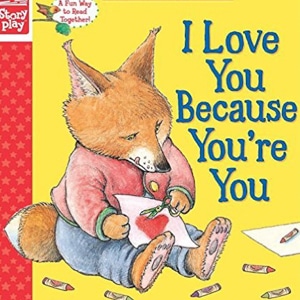 These Valentine's Day Books for Kids will delight young readers and make story time more fun. I hope you grab one of these sweet stories for your Valentine!
Like my kids crafts and free printables? Sign up for my newsletter below and never miss a thing!
Bren Did Newsletter Subscribers Get Access!