Learn how to make brown sugar at home and you'll never run out in the middle of a recipe again!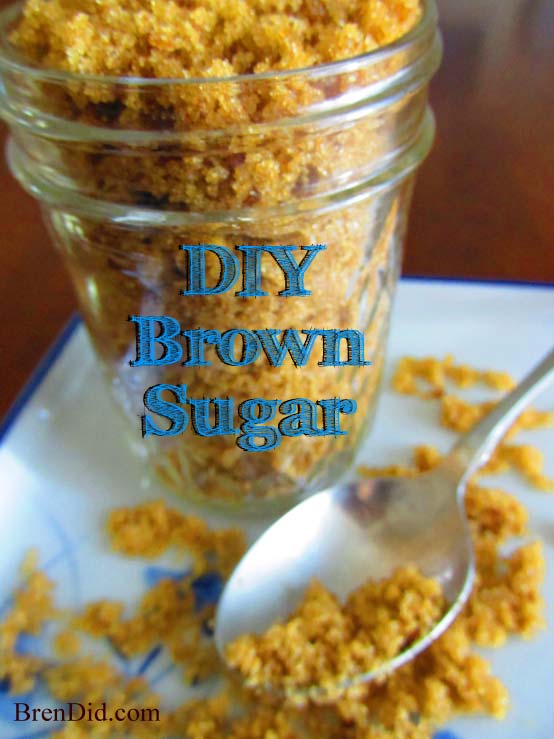 I love to bake and often find myself running out of critical ingredients in the middle of a recipe . One item I always seem to be out of is brown sugar. Luckily there is a quick solution that will get your recipe back on track → learn to make brown sugar at home.
Don't worry, I'm not asking you to refine sugar beets! You just need two simple ingredients: white sugar and molasses.
What is Brown Sugar?
Refined white sugar comes from either sugar cane or sugar beets. The sugary juice is extracted from the sugar cane or beets then boiled and refined. The result of this refining process is sucrose crystals (sugar) and molasses.
Different types of sugar are produced by different levels of refining:
Brown sugar is the sugary juice boiled and separate once into sugar crystals and molasses (Light or dark brown sugar have different percentages of molasses, about 4% on average).
Turbinado sugar, sold under the brand name Sugar In The Raw, has been refined again but still has some of its natural molasses.
 Granulated sugar is 100 percent sucrose crystals with all of the molasses removed.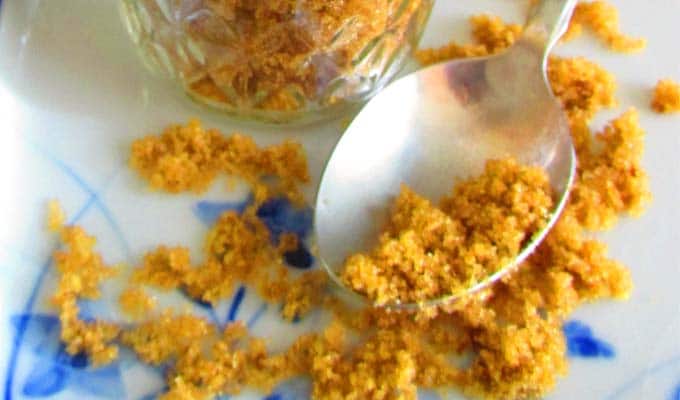 Types of Brown Sugar
AS I mentioned about, brown sugar was  originally produced as part of the sugar refining process. Today, the brown sugar you purchase at the store is can be made by refining sucrose, or by mixing refined white sugar with molasses.
Knowing this one simple fact means you can now easily make brown sugar at  home!
How to Make Brown Sugar
Ingredients
Directions
Pour molasses on top of white sugar in a bowl.

For light brown sugar mix ½ cup white sugar with 2 tsp. molasses.
For dark brown sugar mix ½ cup white sugar with 1 Tbsp. molasses.

Stir until well combined. I like to use a fork to help break up clumps.
Store your brown sugar in an air tight container to keep it from drying out.

Tip: If you find you have a rock hard piece of brown sugar (any brown sugar) place a slice of bread in the container to soften it overnight. Quickly soften hard brown sugar by microwaving it in 20 second increments and stirring until it is soft.
Like my easy cooking tips? Sign up for my free newsletter below and never miss a thing!

(Learn more about sugar refining at How Stuff Works.)