Calling all dragon lovers! These easy no sew dragon wings will transform any How to Train You Dragon fan into their favorite dragon. This easy dragon costume is perfect for a How to Train Your Dragon party, a no sew Halloween costume, school book character day, or even a rainy afternoon craft.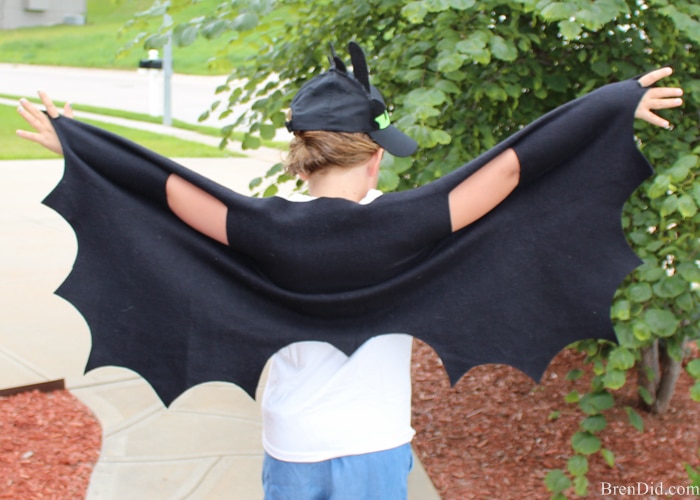 Disclosure: Netflix provided me with a streaming device and service in return for writing about their service. The opinions and free printables in this post are my own. This post contains affiliate links. They don't cost you a thing, but help us bring you creative projects. Read more at Policies & Disclosures.
The How to Train Your Dragon films (How to Train Your Dragon, How to Train Your Dragon 2, and How to Train Your Dragon 3: The Hidden World) are blockbuster children's movies based on the children's book series by Cressida Cowell.
We're fans of the movies and all the How to Train Your Dragon series available on Netflix (The How to Train Your Dragon Legends, DreamWorks Dragons: Dawn of the Dragon Racers, and DreamWorks Dragons: Race to the Edge.)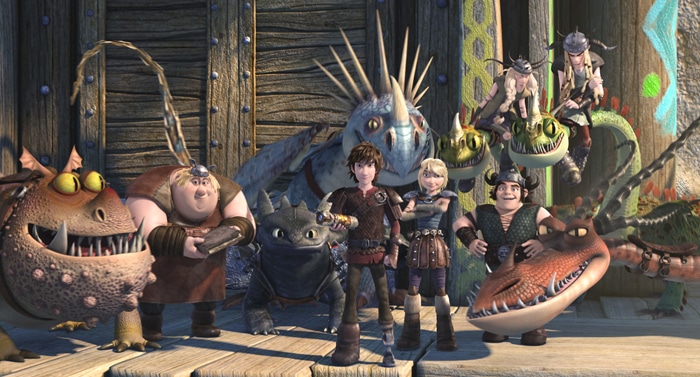 Easy No Sew Dragon Costumes
I first created these adorable no sew How to Train Your Dragon baseball hats so my kiddos could dress up like their favorite dragons….
and then decided that they needed simple dragon wings to truly transform into a Night Fury, Deadly Nadder or Monstrous Nightmare!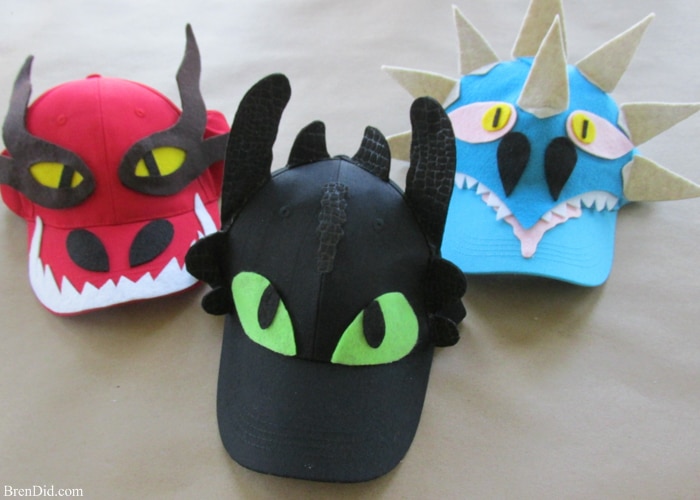 No Sew Dragon Wings
The no sew project could not be easier; just measure, trace, and cut.  In just 10 minutes you will have dragons taking flight all over your house!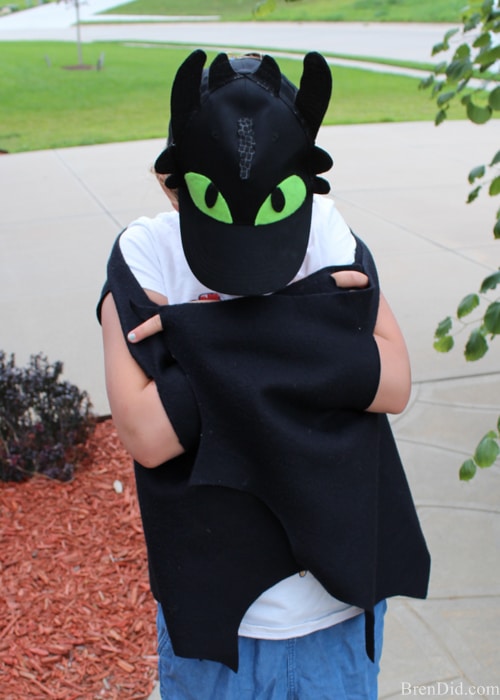 Dragon Wing Supplies
These easy no sew wings can be made from any fabric that will not unravel. I like to use fleece or craft felt for several reasons:
Both fleece and felt are affordable fabrics.
Both fleece and felt are easy to cut and do no fray so no sewing is needed.
Making Dragon Wings with Fleece
I've used fleece to make easy wizard robes, no sew butterfly wings, and even a lady bug dress with great results. I love using fleece becuase it can be machine washed, perfect for kids who love to wear costumes over and over.
Making Dragon Wings with Felt
Craft felt is my choice for costume accessories such as dragon hats and bows. It holds its shape well and is easy to shape. Unfortunately, felt does not machine wash well.
The verdict: Choose fleece if you want to be able to wash your wings. Use felt if you want stiffer wings that do not need to be laundered.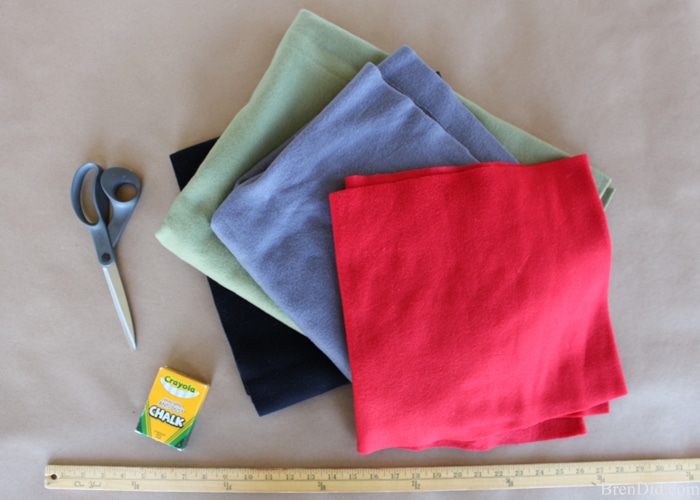 ¾ – 1 yard of fleece fabric, 60 inches wide
Chalk or washable fabric maker
Scissors
Salad plate (approx. 7 inches in diameter)
Yardstick or tape measure
How to Make Dragon Wings
1. Measure the wingspan of the wing wearer from backbone to fingertip, add two inches.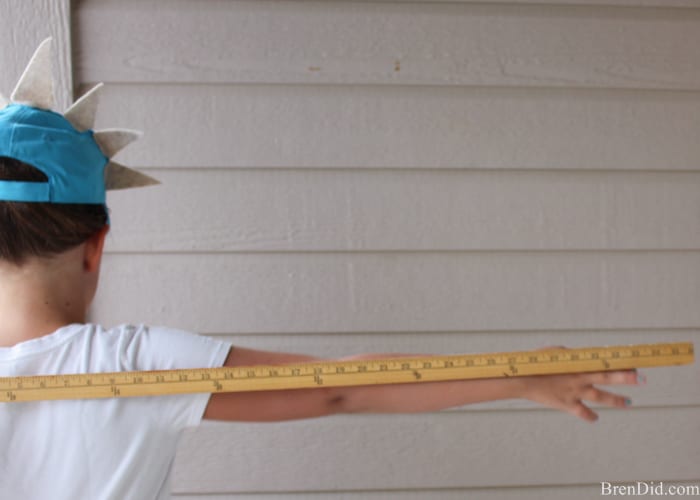 2. Measure the back length of your wing wearer from collar to waistband.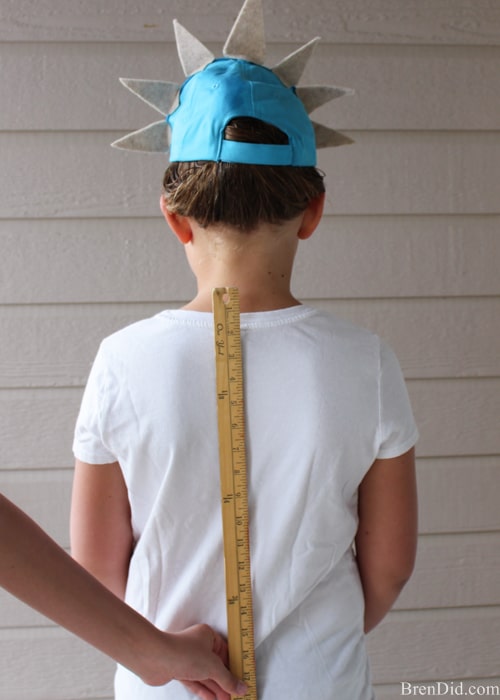 3. Fold your fleece in half.
4. Measure and mark the wingspan horizontally on your fabric with chalk.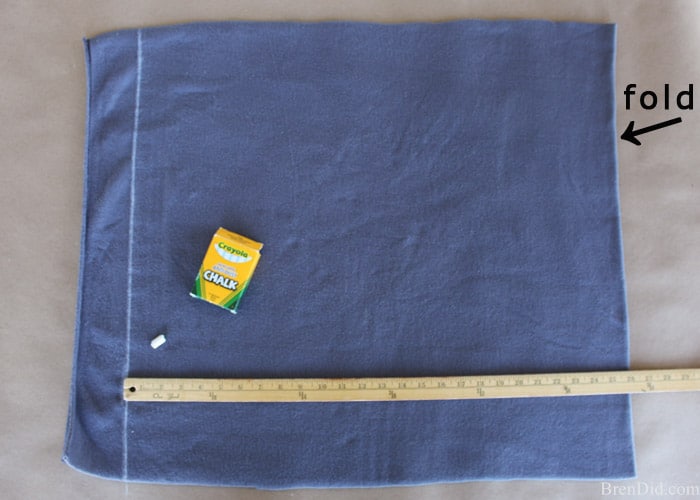 5. Measure and mark the back length vertically on your fabric with chalk.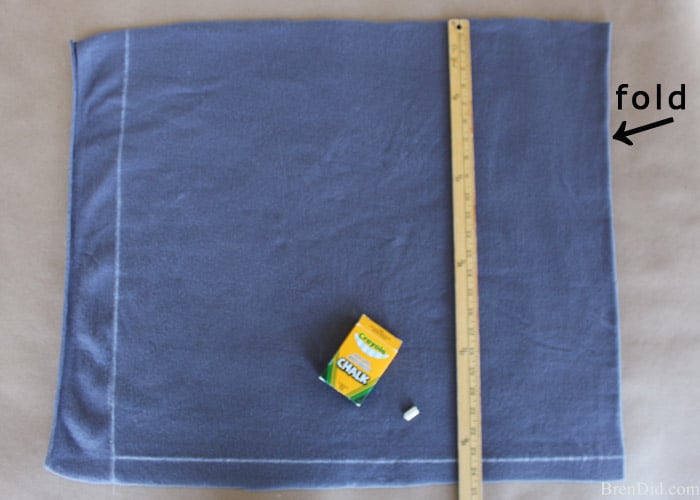 6. Trim fleece to size. DO NOT cut fold.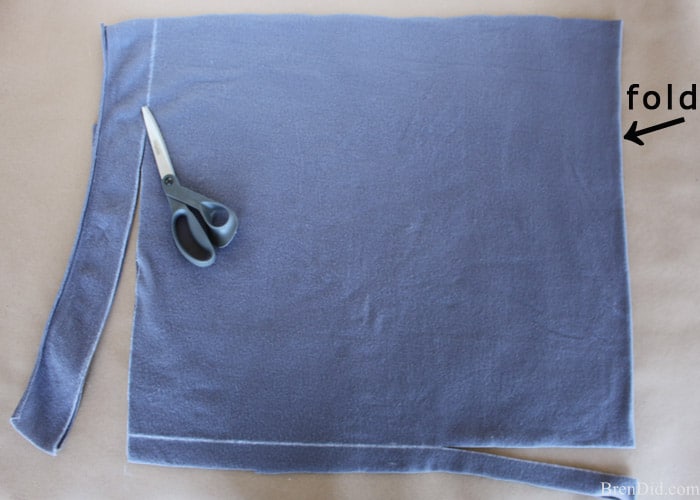 7. Using the salad plate as your guide, trace a dragon wing shape on your fleece.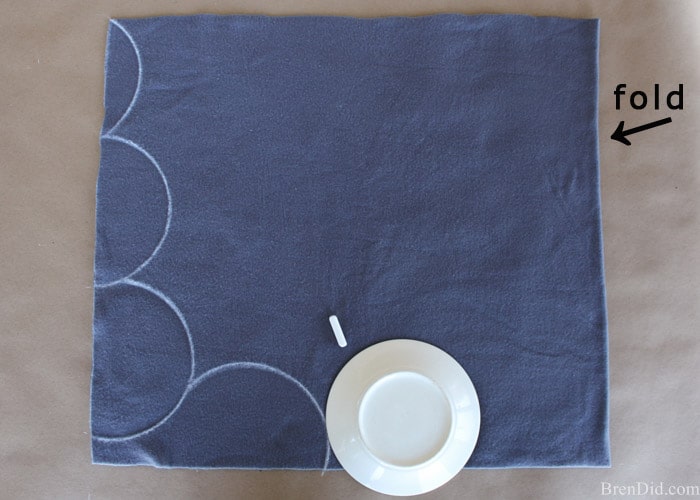 8. Cut out your wings. Mark two horizontal armholes approximately 8 and 12 inches from the center of the wing. These should be about 2 inches from the top of the wing. Mark a finger hole about 1 inch from the edge of the wingtip.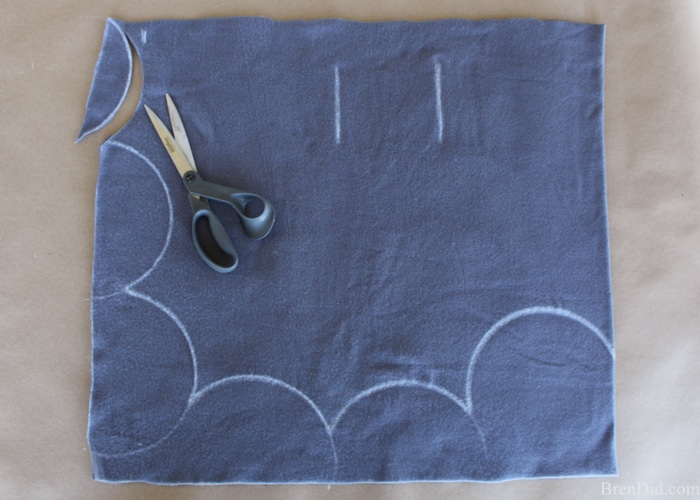 9. Cut armholes and finger holes through both layers of the wings.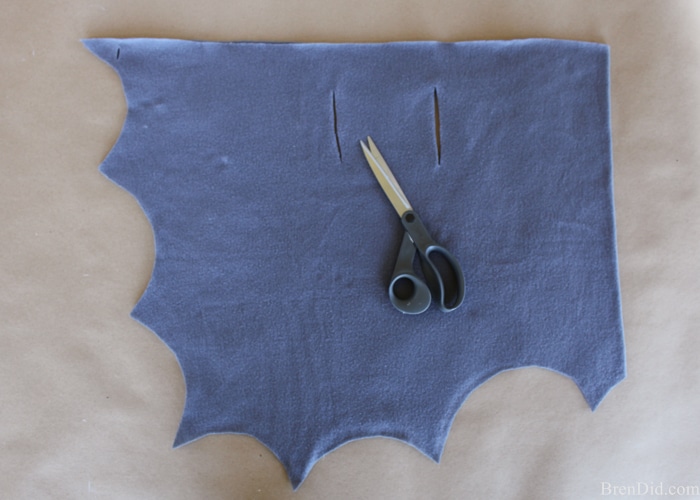 10. Your wings are complete!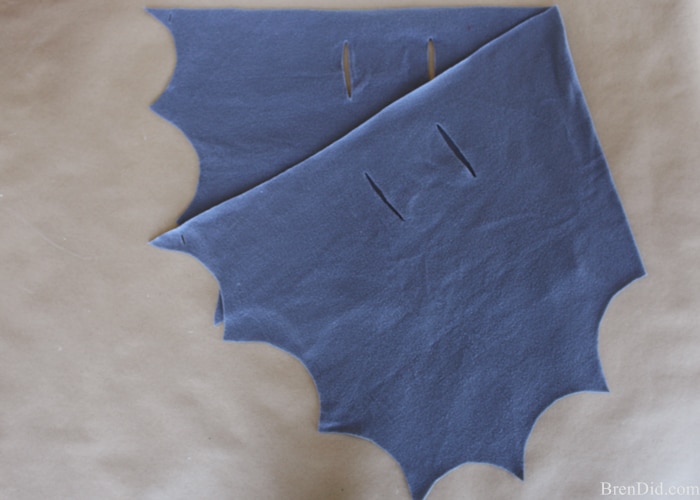 How to Wear Dragon Wings
1. Place each arm through one armhole and back through the other.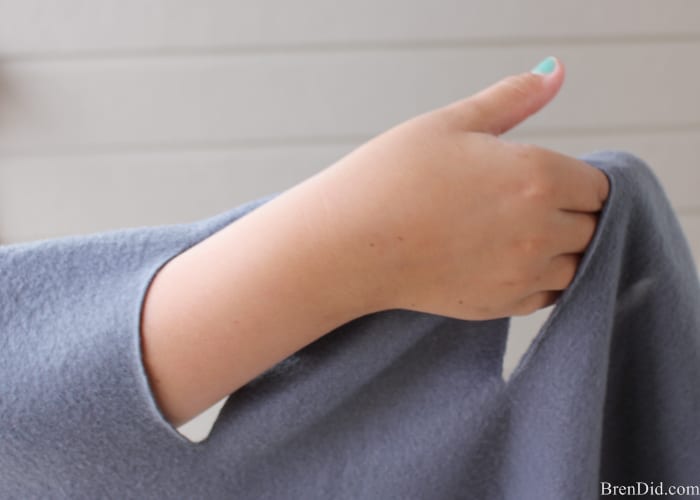 2. Place each pointer finger through each fingertip hole.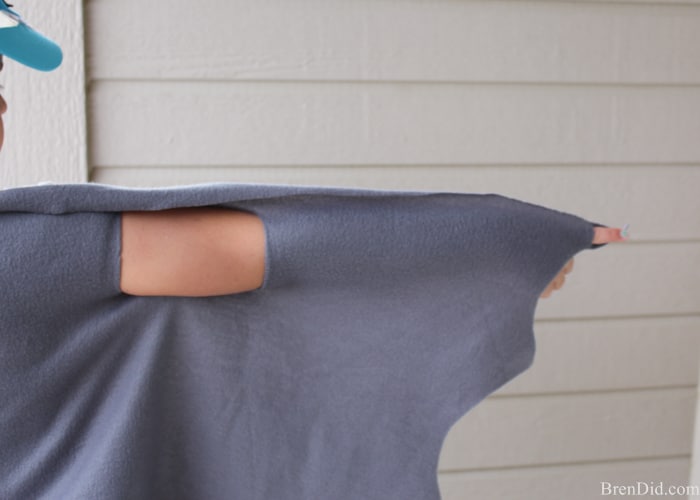 3. Enjoy your wings!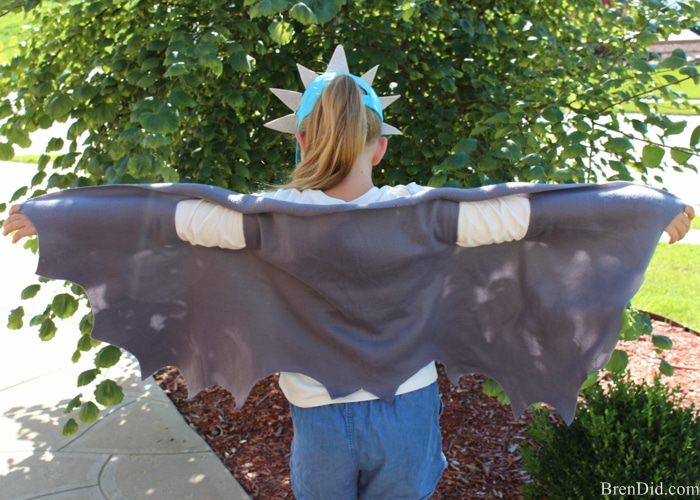 Dragon Wing Tips
Make dragon wings without armholes: Glue or stitch a large safety pin onto the center top of the wings. (Use to pin the wings in place on a tshirt.) Then glue or stitch loops of elastic or ribbon where the finger holes should be cut to use as handholds. (See photos in my no sew butterfly wing tutorial.)
Choose differnt colors and textures of fleece to make different kinds of dragons.
More No Sew Costumes
Check out my easy no sew butterfly wings and How to Train Your Dragon hats!

Like my easy crafts? Sign up for my newsletter below and never miss a thing!