Got a stinky smelly garbage can? It's time to naturally neutralize the offending odors; all it takes in vinegar, water, and a broom.
A special thanks to Four Monks Cleaning Vinegar for sponsoring this post.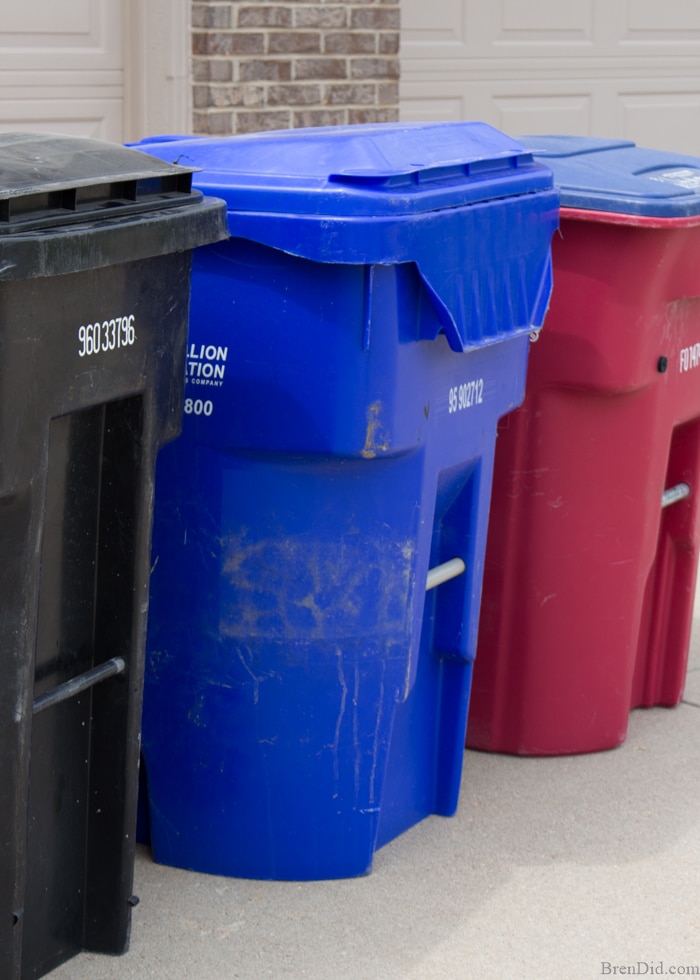 Taking out the trash is my least favorite chore.
It's not so much the gathering and bagging of the trash that is the problem. It's the 10 seconds of opening the stinky, smelly garbage can and depositing the trash bag inside that really disgusts me.
Admit it; you do it too! That quick holding of your breath before you open the lid… and the relieved whoosh of air you let out when the garbage can is safely closed.
How do garbage cans manage to smell so terribly BAD? Our trash is always tightly bagged and our cans rest inside the sub zero garage all winter long. But then one warm day I go to deposit a trash bag and get hit with it full force…
The assaulting scent of stinky rotten garbage du jour.
Naturally Neutralize Garbage Can Odors
When the stink gets to be too much it's time to clean and deodorize your outdoor garbage cans.  Luckily, there is an easy, natural solution that will get your garbage can into tip-top shape in less than 5 minutes….
The secret? Vinegar!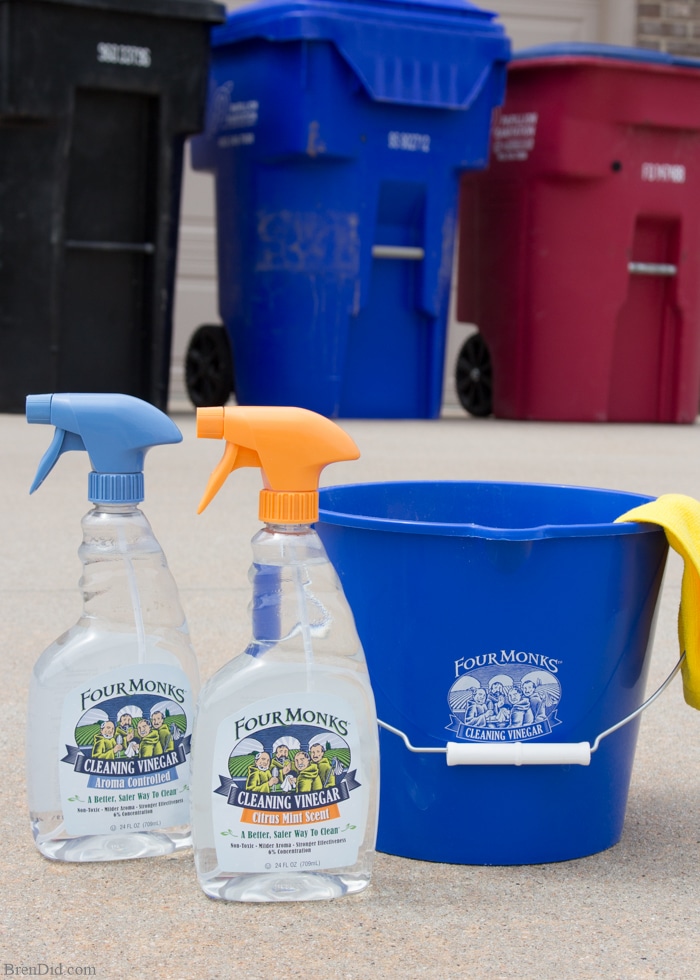 Cleaning with Vinegar
Vinegar is one of my favorite cleaning ingredients; it is all-purpose, non-toxic, and cheap! Plus it's an amazing deodorizer. No need to cover up a smell with dangerous chemicals and man-made fragrances when you can simply ELIMINATE ODORS with vinegar.
For outdoor jobs I use Four Monks™ Cleaning Vinegar, it comes in a convenient spray bottle so it's easy to apply full strength. The 24oz bottles are available at select grocery stores and mass retailers nationwide, there are even Citrus Mint and Aroma Controlled versions.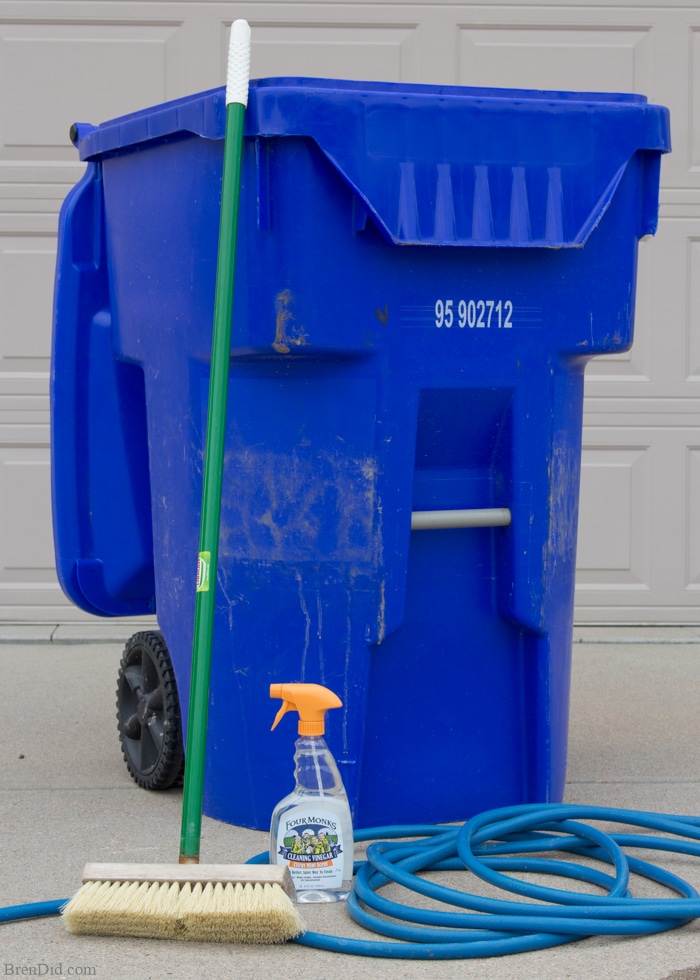 How to Clean and Deodorize Garbage Cans
Cleaning and deodorizing you garbage cans is simple:
     Remove any large debris and rinse the can with water. Drain.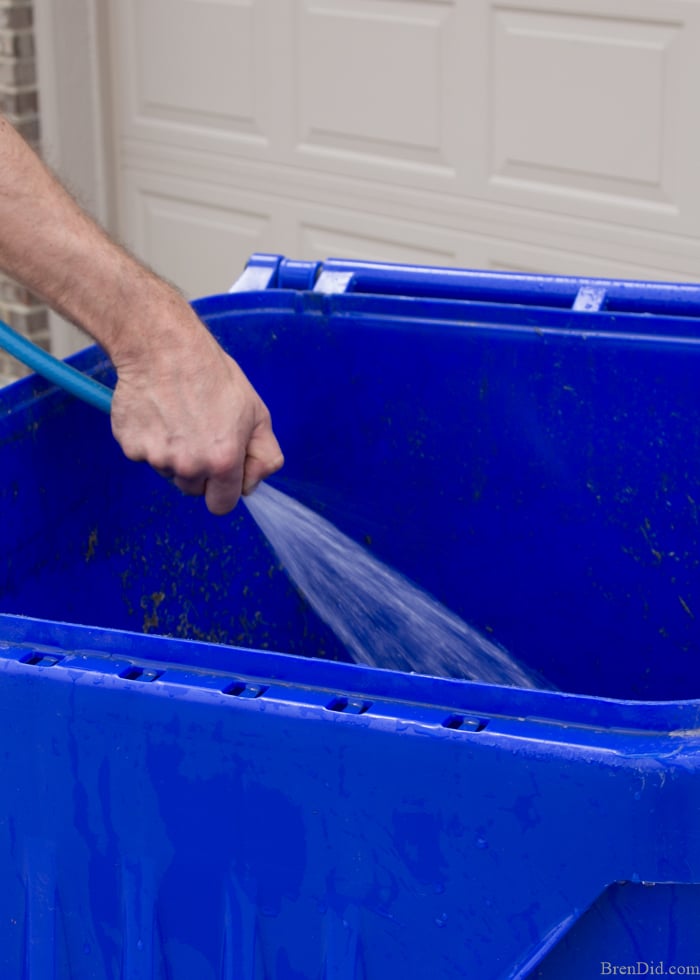 Spray the can inside and out with undiluted white vinegar.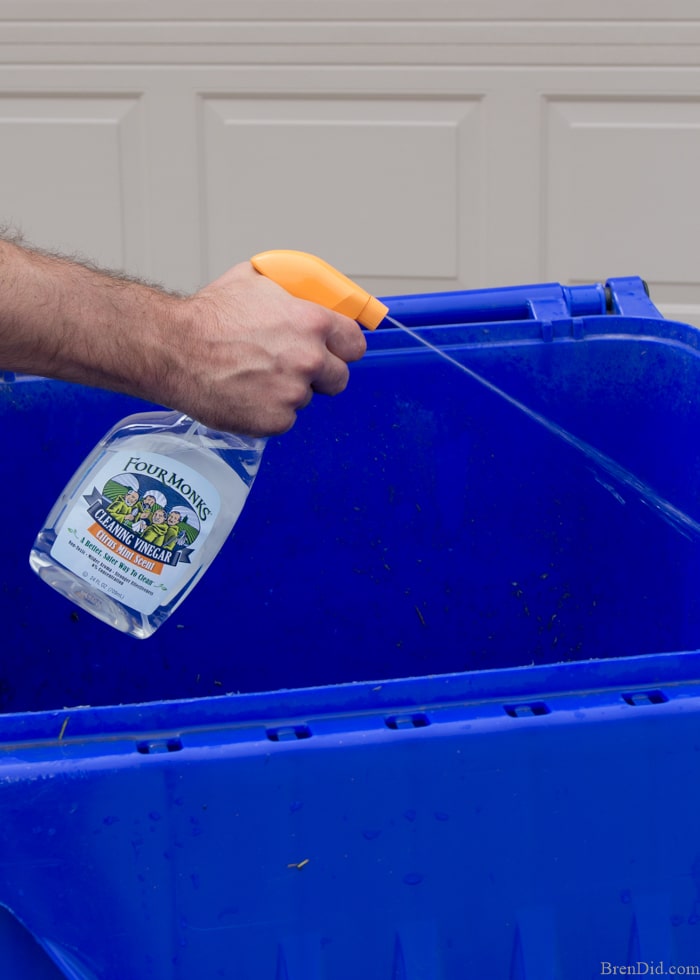 Scrub dirty the can with a long-handled brush, concentrating on the inside.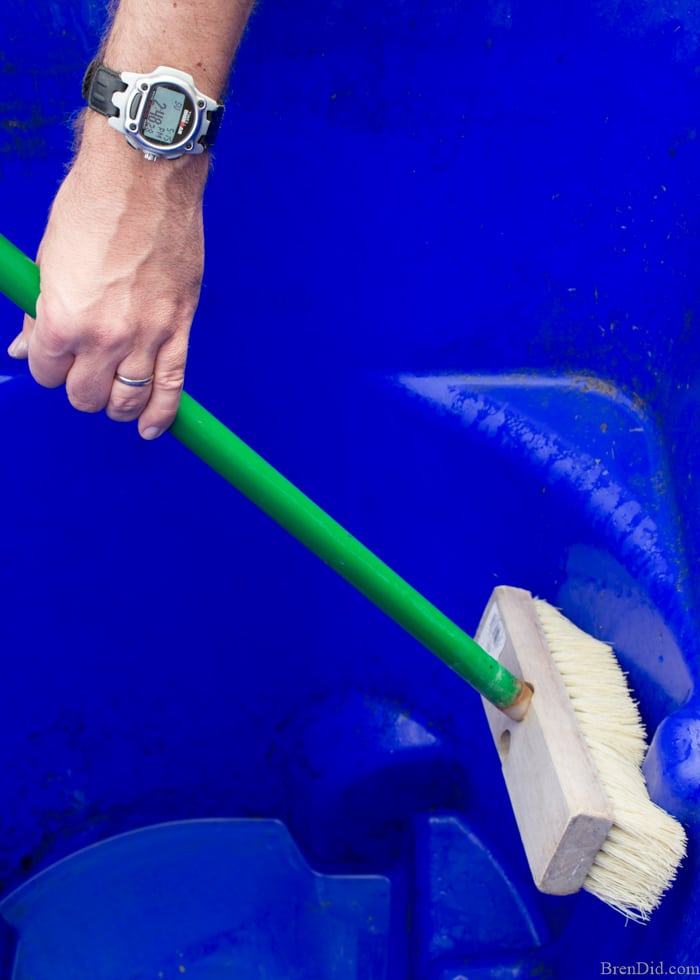 Rinse with water.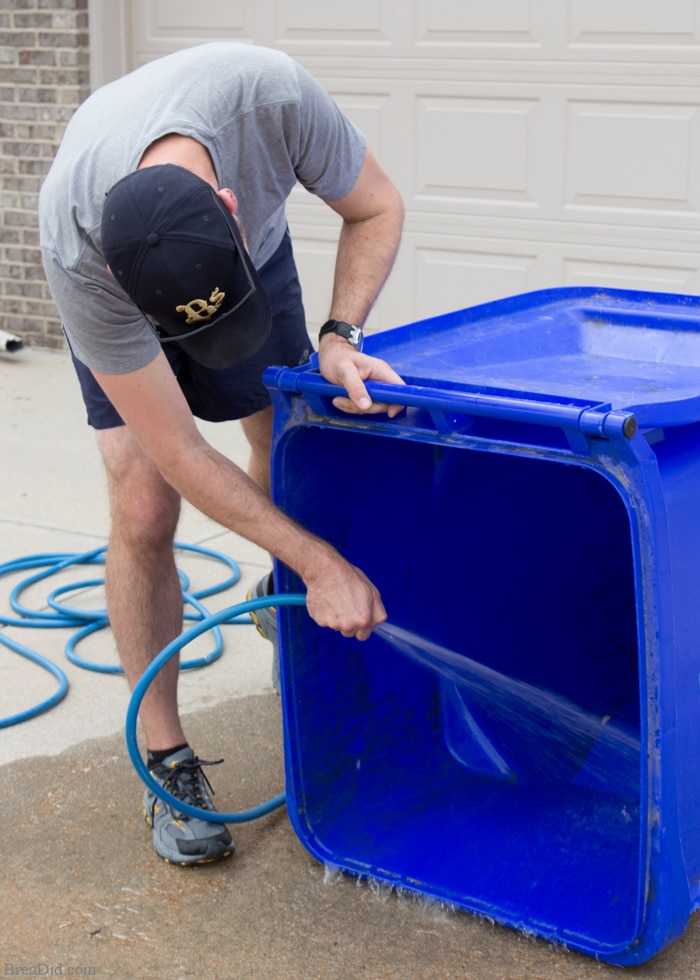 Allow the can to air dry.
The garbage can might smell a little vinegary at first, but after it's dry it won't smell like anything at all. No vinegar smell, no garbage can smell, nada!
Thank you, vinegar!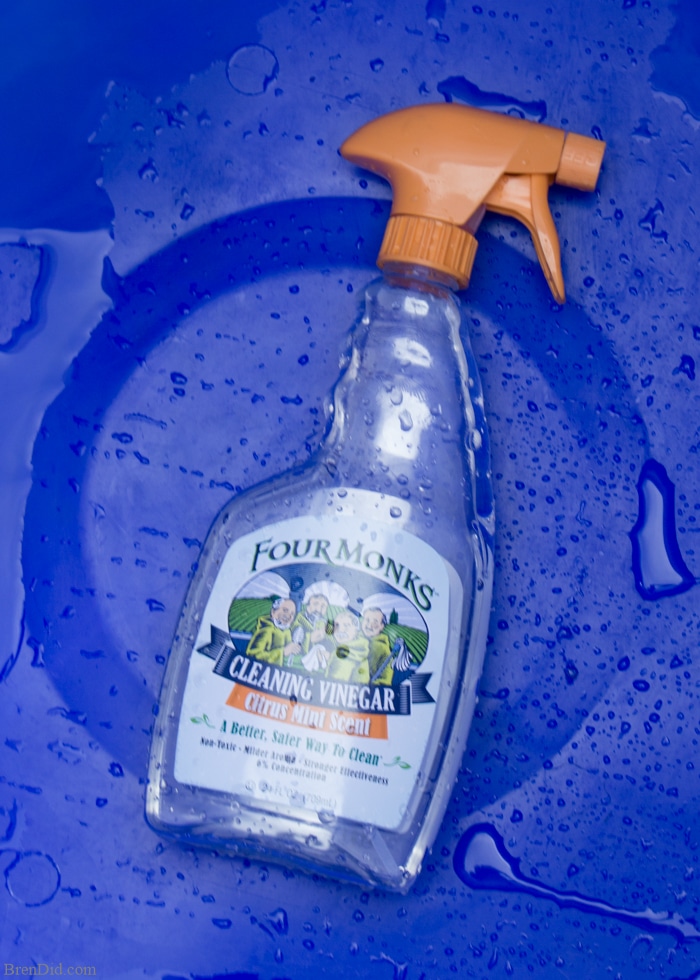 More Vinegar Cleaning Tips
Vinegar is an environmentally friendly and economical way to clean and deodorize anything from kitchen sponges to pets. Get more great ideas, a coupon, and cleaning tips on FourMonksClean.com.
If you enjoy my green cleaning tips sign up for my free weekly newsletter and never miss a thing.

This post was sponsored by Four Monks Cleaning Vinegar, thanks for making great non-toxic vinegar products that keep my whole house fresh and clean!