Love scented body products but want a healthier body care routine? Try making this two ingredient Natural Body Spray with rose water. It smells amazing and costs less than $2.00!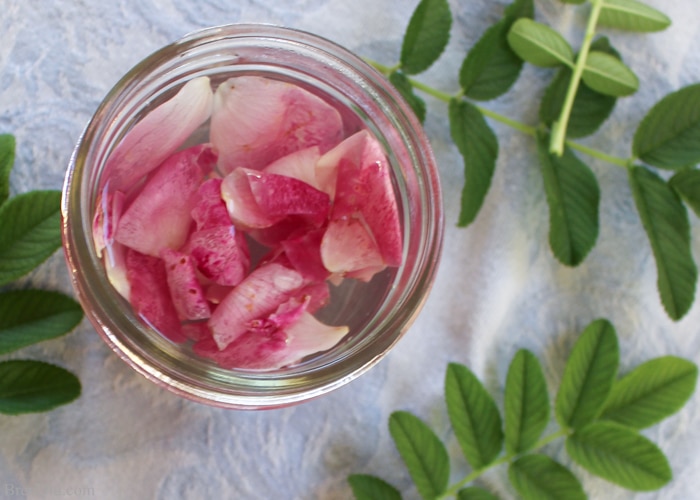 This post uses affiliate links. They don't cost you a thing and help us bring you creative projects. Read more in Policies & Disclosures.
I love fancy bath products! The smell of perfume or body spray can lift my mood and bring back many happy memories.
One favorite memory…. my college roommate and I had a slight (okay major) scented body lotion and body spray obsession. You were immediately enveloped by the aroma of sun ripened raspberry or cucumber-melon when you opened the door to our room.
Fast forward a few (clearing throat… yeah… only a few) years and I am still tempted by the fragrances and formulas sold at luxury body product shops.
No More Artificial Fragrances
I gave up many commercial bath and body products once I discovered that they contained a host of unhealthy ingredients including parabens and artificial fragrances. T
he lovely bottles and fragrances are not worth risking my family's health.
What is a scent loving girl to do?
Introducing Hydrosols (Floral Waters)
Luckily, I recently discovered a great substitute for artificially scented body spray: all-natural rosewater!
Rosewater is a hydrosol or flower water. They are produced by steam distillation during essential oil production and can also be made by steaming flowers.
Hydrosols are different from essential oils in two important ways:
1. Floral water is infused with the water-soluble aroma of the plant and does not separate like essential oils and water.
2. Hydrosols are far less concentrated than essential oils. This means they do not need to be diluted to be applied to your skin.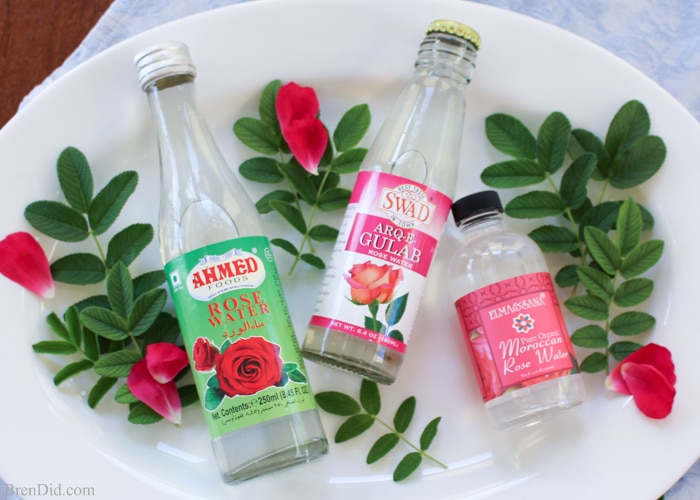 Rosewater Glycerin Body Care
Hydrosols can be used in place of water in many homemade skin care and homecare products.
I love to make rose water into an easy moisturizing body mist. You only need two ingredients: rosewater and vegetable glycerin.
Rosewater and glycerin have been used in facial care for centuries.
Rose hydrosols are anti-inflammatory and regenerative.
Glycerin is a natural humectant and oil-free moisturizer.
Together glycerin and rosewater soften and lightly fragrance your skin.
Natural Body Spray Directions
Making natural body spray is easy!
1. Combine 1/2 ounce (1 tbsp) of vegetable glycerin with 4 ounces (1/2 cup) of rose water in a small spray bottle.
2. Stir or shake to dissolve the glycerin, it will be transparent when fully combined.
3. If you would like a more moisturizing spray you can add a full ounce of vegetable glycerin to 4 ounces of rosewater.
Cost
This natural body spray costs me about $1.65 (for the rosewater and vegetable glycerin). That's about 1/4 the price of my old, chemical filled body spray!
*No time to make body spray? I love this premade version too!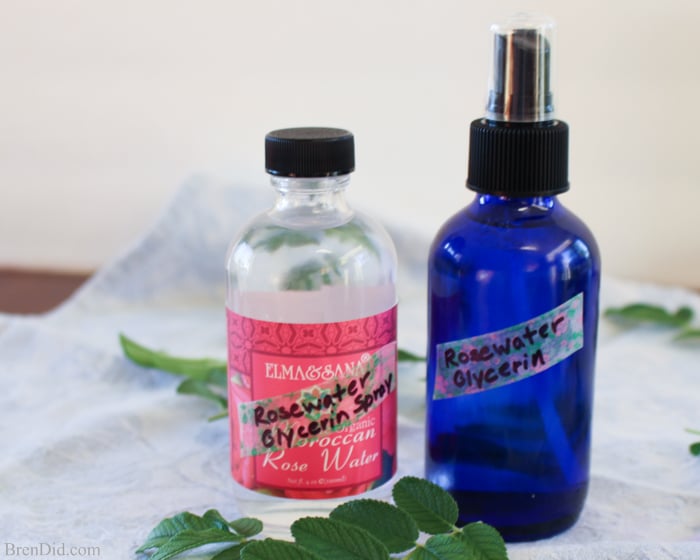 How to Buy Rosewater
Rose waters can range widely in price from $0.20 an ounce to more than $3.00 an ounce.
My favorite  source for affordable rosewater is my local Asian or Indian market!
Rose water is used for cooking in many South Asian, Middle Eastern, and Mediterranean countries.
You can buy a 8.45 fluid ounce bottle for  about $2.00!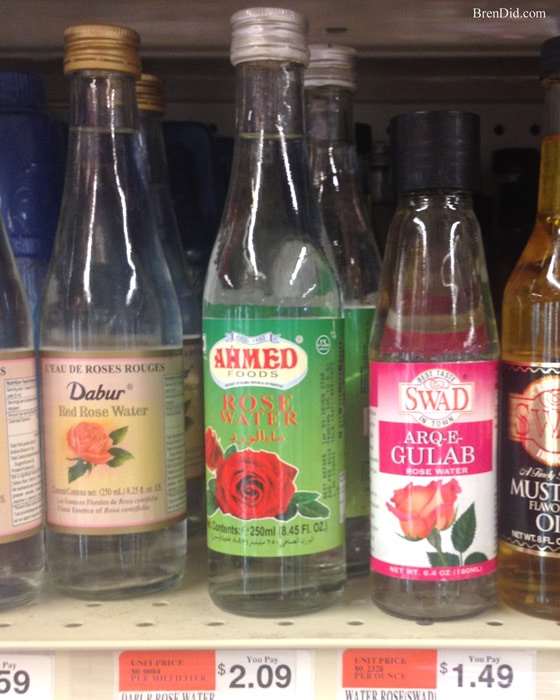 Buyer Beware
Be observant when selecting your rosewater: some are organic, some contain preservatives, and some are not hydrosols at all!
Food grade distilled rosewater sometimes contains potassium sorbate as a preservative, if this concerns you read the labels carefully and select one that does not contain this preservative.
Some floral waters on the market today are actually essential oils blended with distilled water. These are not true hydrosols and will separate.
Natural Body Spray Uses
This rosewater glycerin body spray recipe is extremely versatile! I use it as:
Moisturizing body spray (apply when skin is damp after showering)
Curl refreshing scrunch spray and beach wave styler
Make-up setting facial mist (apply make-up as normal then lightly spritz your face)
Facial skin toner (spritz your skin after washing)
Skin soothing after sun spray
Body and hair perfume
More Floral Water Scent Options
You can buy floral waters in many other scent including lavender and orange blossom.
Like my natural body care tutorials? Sign up for my newsletter below and never miss a thing!