This is a sponsored post written by me on behalf of Blue Diamond® Almond Breeze® almondmilk for SponsoredTweets. All opinions are 100% mine.
Make breakfast a celebration with your breakfast BFFs and these adorable free printable best friend cards. Let your BFF know that "We Go Together" on Valentines Day or any day!
BFF Foods
Have you ever noticed that certain foods seem to be best friends? Those perfect pairs that always seem to be found together such as:
Salt and Pepper
Ketchup and Mustard
Bacon and Eggs
Macaroni and Cheese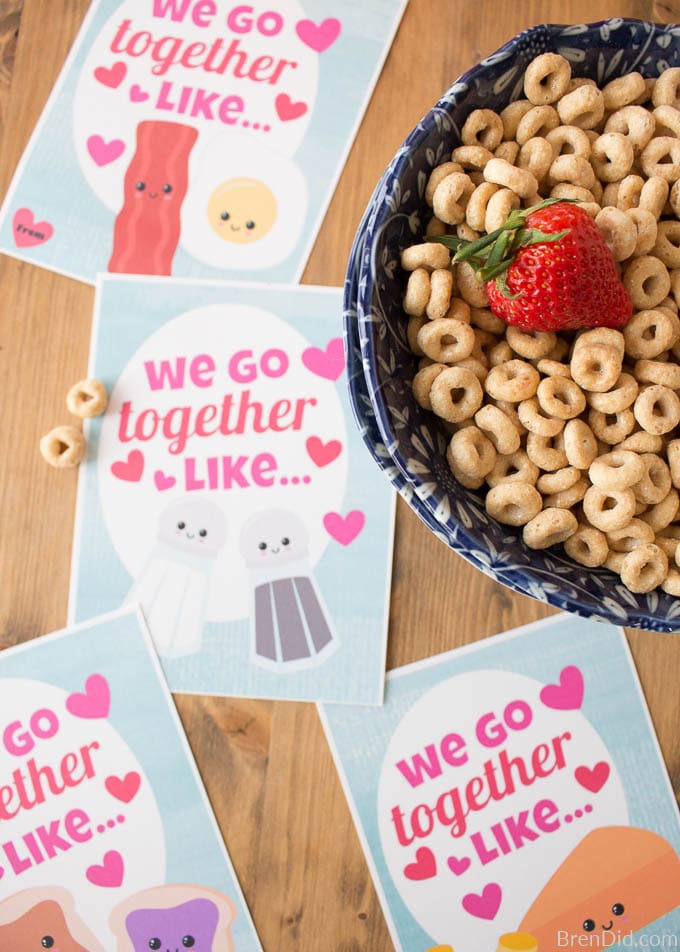 Who is your breakfast BFF?
As a busy working mom I can say with 100 percent certainty that my breakfast BFF foods are cereal and milk! At our house they show up for breakfast almost every single morning.
Cause, let's face it, breakfast is an important meal that helps kids wake up and take on the day…
…but mama doesn't always have the time or energy to cook a hot meal!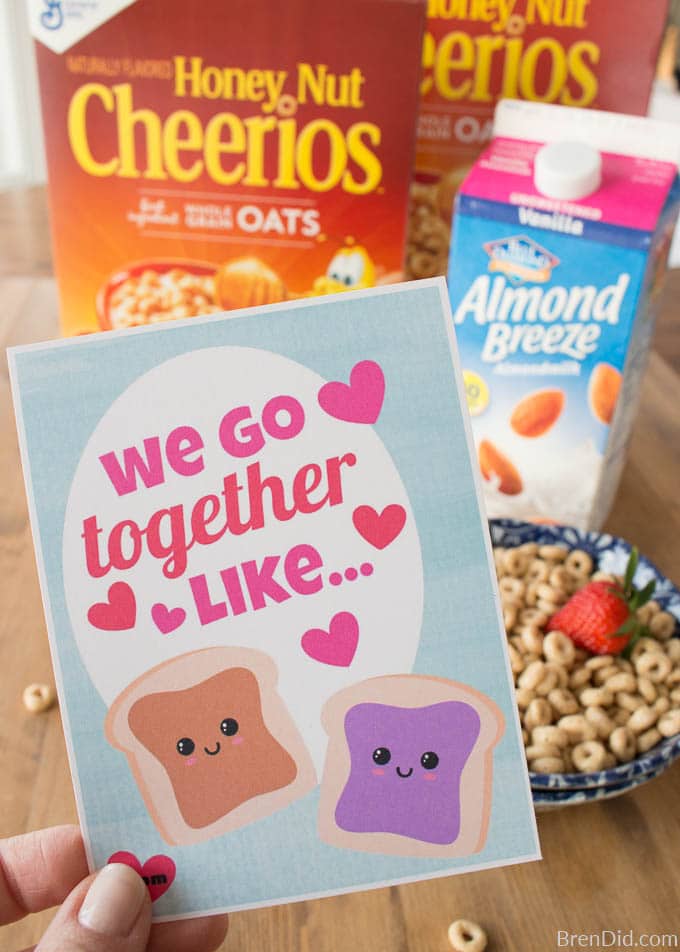 Take on the Day with Cheerios™ and Almond Breeze®
This year Valentine's Day falls on a busy school morning which means I'm serving our favorite quick breakfast combo… Honey Nut Cheerios™ and Almond Breeze® almondmilk.
Almond Breeze® almondmilk and Honey Nut Cheerios™ are THE perfect pairing for a delicious breakfast for several reasons:
The flavors of almondmilk and honey nut blend perfectly together. My daughter (who is lactose intolerant) is a huge fan. She loves being able to enjoy Cheerios™ again!
Almondmilk is an excellent source of Vitamin D and Vitamin E and has fewer calories than dairy milk. It's also a good source of Vitamin A.
Almond Breeze® is available in a variety of flavors, sweetness levels and blends so you are sure to find a version your family loves. Our favorite is Almond Breeze® almondmilk Unsweetened Vanilla.
Almond Breeze® almondmilk is made in the United States from almonds grown in sunny California (Blue Diamond's grower cooperative has been in the almond business for 100 years).
Honey Nut Cheerios™ are a classic, kid please cereal and they're Gluten Free!
We Go Together… BFF Best Friend Cards
You can make any breakfast extra special with these We Go Together best friend cards . Just download the PDF in the free printable library, print and share with your BFFs!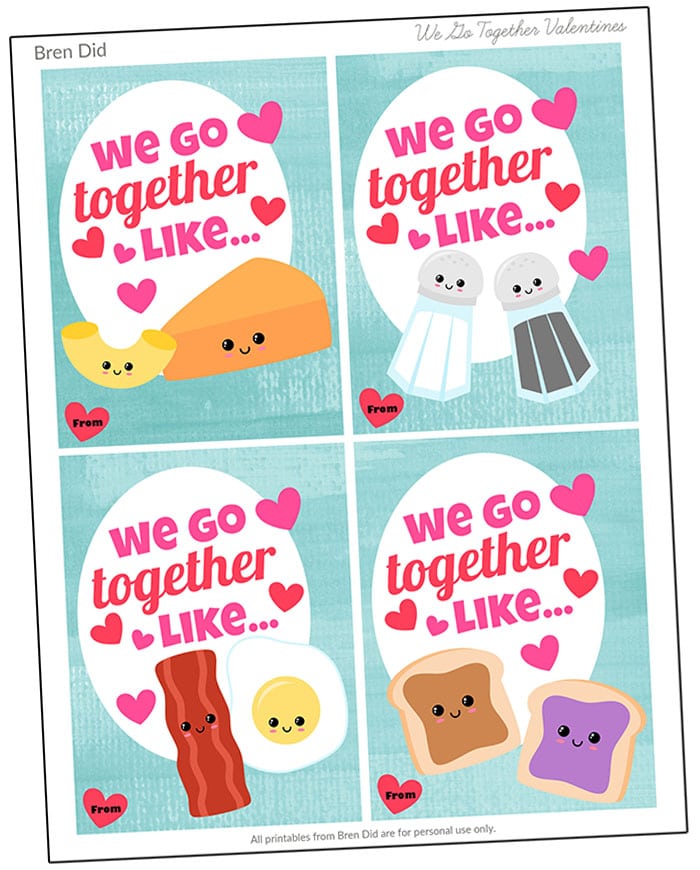 These free printable best friend cards featuring favorite food pairs are perfect for kids and adults! (The cards are available in the free printable library.) They also make adorable Valentines.
Breakfast BFF Sweepstakes
Almond Breeze® almondmilk and Honey Nut Cheerios™ are breakfast BFFs and they want to celebrate other BFFs!
Enter for a chance to win a grand prize 5-day trip to Los Angeles, CA for you and three of your breakfast BFFs or one of two first prizes, $500 gift cards. See the sweepstakes rules then enter the sweepstakes on Facebook!
Hope your February is full of delicious breakfasts and BFFs!
Like my free printables? Sign up for my free newsletter below and never miss a thing!

Bren Did Newsletter Subscribers Get Access!