Microwave homemade heating pads are a simple Valentine's Day craft that is even more adorable than expensive store-bought gifts. They can be used as hand warmers and are also great for relaxing tired muscles, comforting sick kids, and relieving tension headaches.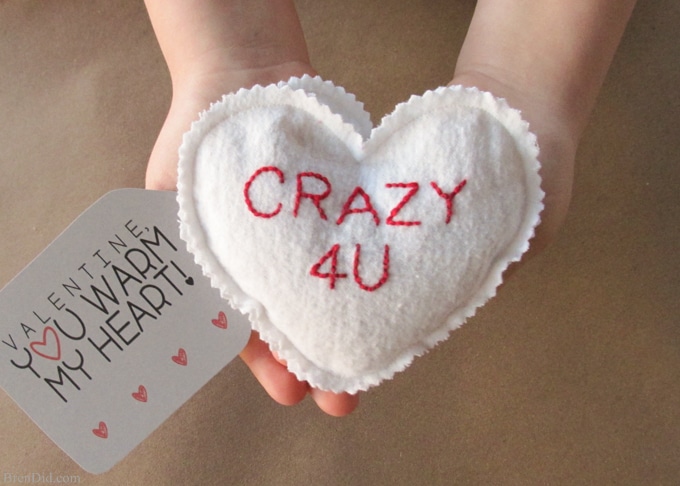 Homemade Heating Pads
These cotton flannel heating pads can be filled with whole grain rice or kosher salt. They are heated by placing them in the microwave. They can also be placed n the freezer for use as a cool pack.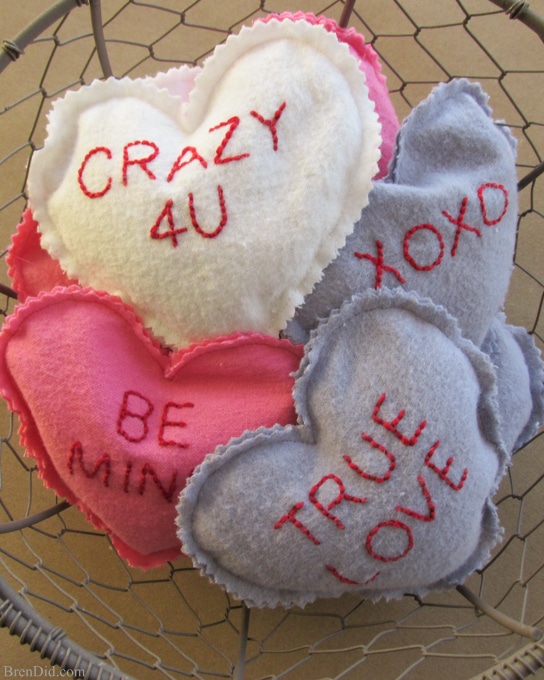 Conversation Heart Crafts
In honor of Valentine's Day I've designed my homemade heat pads to look like a classic Valentine treat: Conversation Hearts! Use embroidery thread or a red permanent marker to mark the heating pads with your favorite Valentine sentiment.
These hearts feature adorable Valentine sayings created with embroidery thread.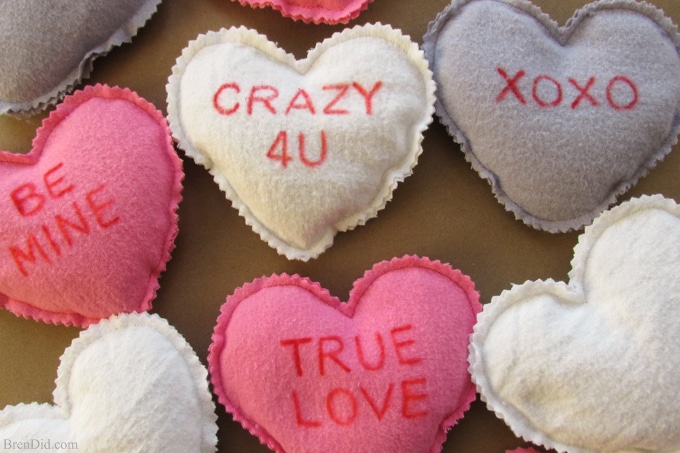 Here's are the heat packs with a permanent marker design.
How to Make Microwave Homemade Heating Pads
Both versions are cute and simple to make! Get the free printable pattern here.
Supplies
Whole grain rice, uncooked or Kosher Salt (1/3 c. per heating pad)
100% cotton fabric* (I use flannel)
100% cotton thread, in colors to match your fabric
Permanent Markers (if desired)
100% cotton embroidery thread, red
*Please note, I only use 100% cotton fabric because not all fabric can withstand heating in the microwave oven. Synthetic fabrics can melt or release toxic fumes in your microwave and should not be used.
Directions
Wash and dry fabric. Do not use fabric softener. Fold fabric, wrong sides together. Trace and cut hearts. You should cut both the front and the back at the same time.
Trace words onto fabric, I hold my fabric and pattern up to a window to make it easy to trace.
If using embroidery thread, stitch the pattern onto your heart. If using a permanent marker, trace and then dry iron (no steam) to set the design.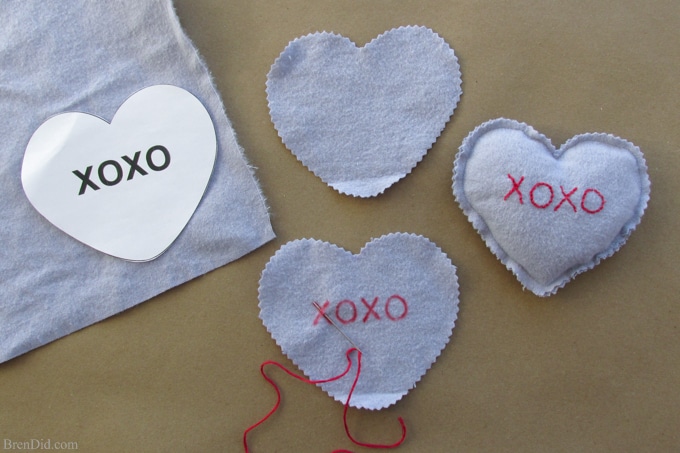 Sew the heart back to heart front, leaving ¾ inch to be able to fill.
Use a funnel to fill each heating pad with 1/3 c. rice or kosher salt.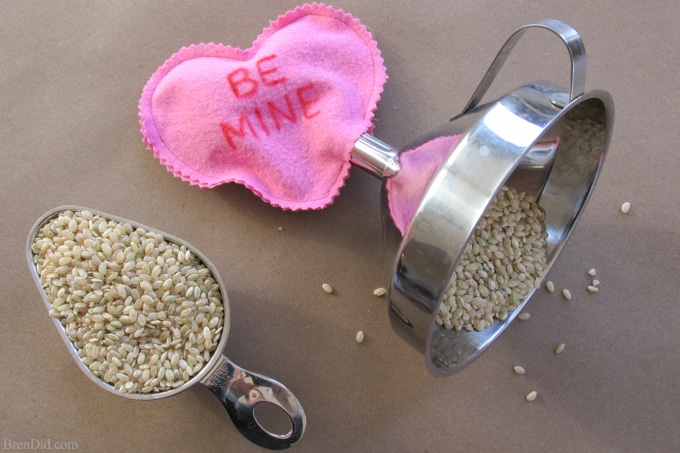 Pin opening shut and stitch closed.
Download free printable gift tags, print on card stock, cut out, punch a hole in the top, and attach baker's twine.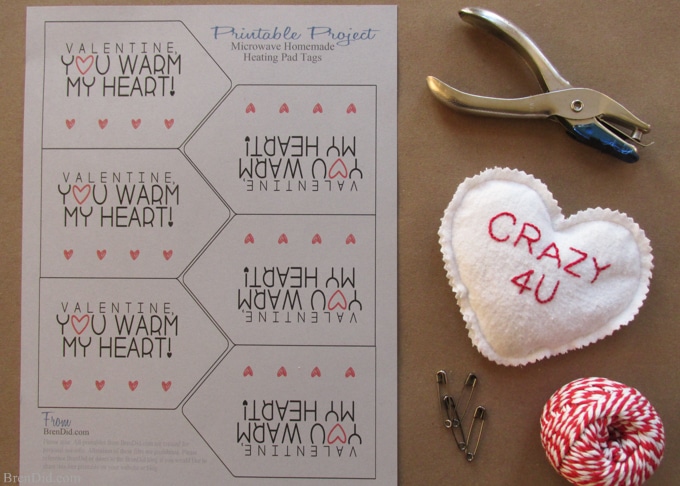 Pin tags to the back of each heating pack with a safety pin. (Remove safety pin before heating in a microwave oven.)
Enjoy your heating pad!
Love homemade Valentine's Day gifts? Check out my PB Inspired Valentine Tea Towels, They're no-sew and less than $1 to make!