My kids love arts and crafts, we love looking online for new ideas. We decided to make adorable pom pom turkeys for a Thanksgiving craft.
Disclosure: Netflix provided me with a streaming device and service in return for writing about their service. The opinions and free printables in this post are my own. #StreamTeam This post uses affiliate links.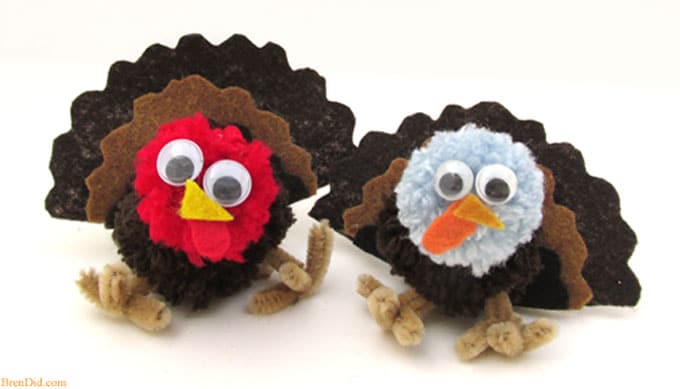 We decided that the colder weather was the perfect excuse to enjoy a fun Saturday afternoon indoors making yarn pom pom turkeys and watching a Thanksgiving movie on Netflix.
Our kids were delighted to find out that Free Birds is available on Netflix just in time for Thanksgiving. In case you missed it in the theater, it is a movie about two talking turkeys (one of whom was pardoned by the president), a time machine, and a wild trip to the past to try to get turkey off the traditional Thanksgiving menu.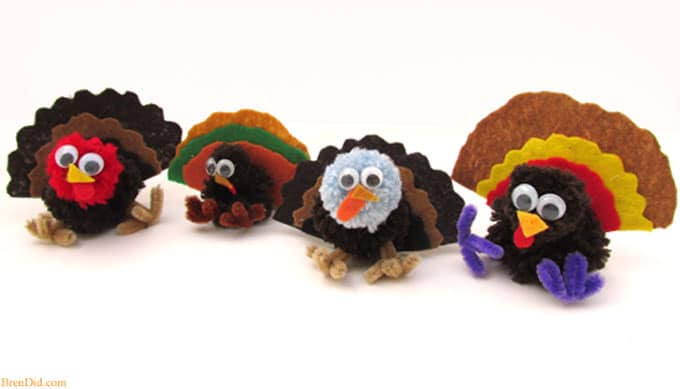 It's a fun "buddy movie" about two very different personalities that learn to work together and become friends. Always a good message for siblings!
Now let's talk turkey, specifically felt, pipe cleaner and yarn pom pom turkeys. Seriously, making yarn pom poms couldn't be any easier! We made one turkey with a red head, he looks like Jake in the movie, and one with a blue head, he looks like Reggie in the movie.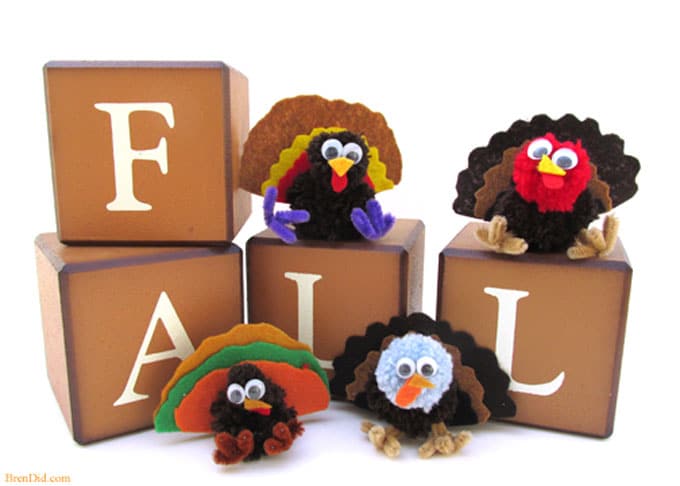 Thanksgiving Kid Crafts
Materials
Several sheets craft felt – in assorted, coordinating colors
Yarn – cotton or acrylic for making pom-poms
Pipe cleaners – for legs (1 for each turkey)
Googly eyes
Glue gun and glue sticks
Directions
Make yarn pom poms using a small dinner size fork for the turkey head and a large serving size fork for the turkey body. Here's a graphic showing how to make pom poms with yarn:
2. Cut 3 layers of felt for the turkey's fan tail, a waddle and a beak (if you need a pattern use the one from All You, we only used the smallest fan tail shape. Bend feet from pipe cleaners and pick our googly eyes.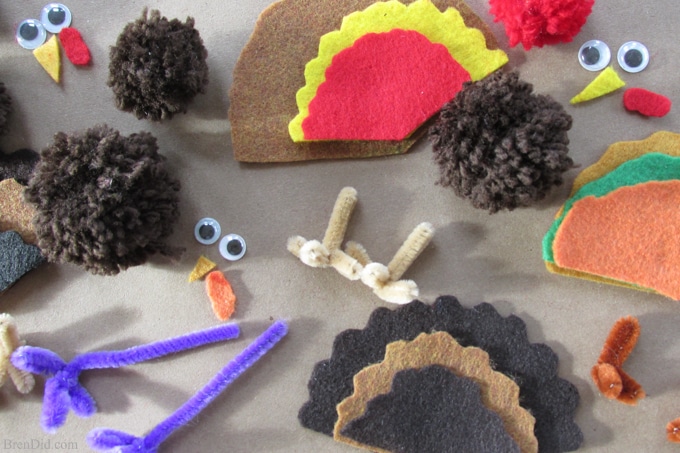 3. Use a glue gun to glue each turkey together. This is a job best left to parents of young children as the glue gun gets very hot!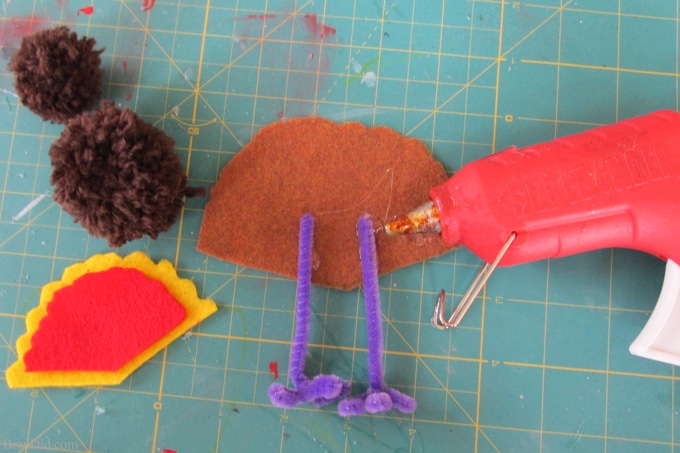 4. Enjoy your turkeys!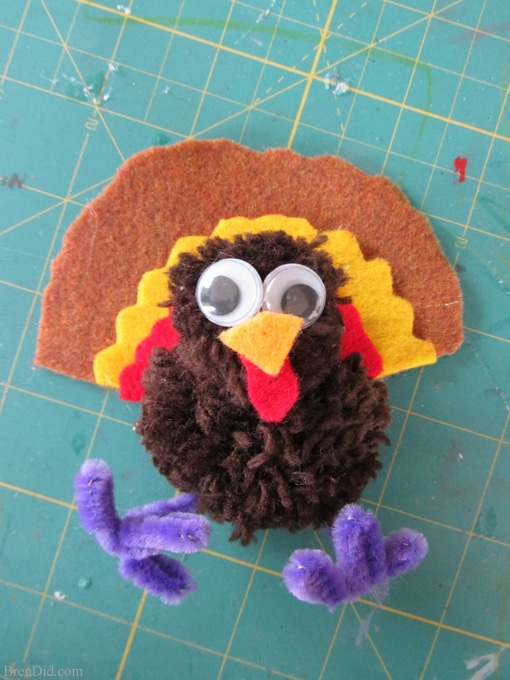 Like my easy crafts? Sign up for my free newsletter below and never miss a thing!


Tip: If you liked making turkey pom poms, try my Easter Bunny garland – their tails are pom poms too.