This free printable I Am Thankful dry-erase board is an easy Thanksgiving craft that you can make with your kids to reinforce grateful behaviors and emphasize thankfulness this holiday season. Add them to your list of easy Thanksgiving decorating ideas!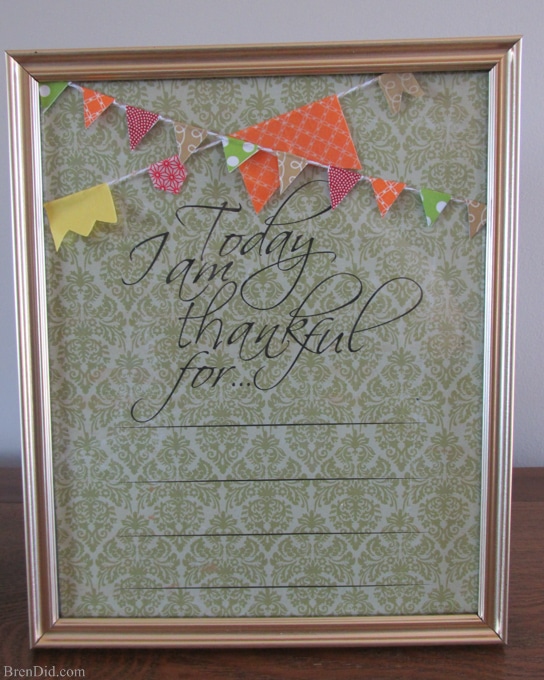 The Gimme Gimmes
Thanksgiving is approaching fast and Christmas is just around the corner. This (unfortunately) means the barrage of captivating tv advertisements, colorful toy catalogs in the mail, and tempting displays at stores aimed at kids is in full force. It's easy, in this season of giving, for children to turn into whining, greedy little creatures.
My husband affectionately calls our kids "Me First and the Gimme Gimmes" when they trade their normally lovable dispositions for ones that are demanding and/or unkind, as though they were a sweet 1960s girl group instead of self-centered beings focused solely on toy-list making.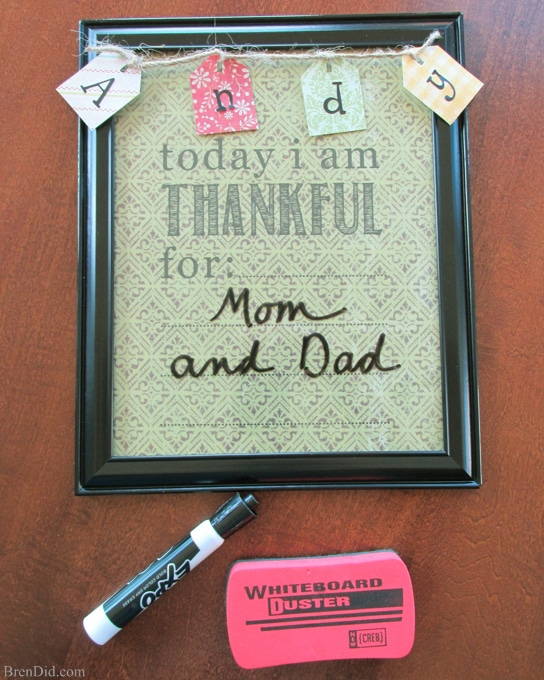 Learning Gratitude
What's a parent to do? According to Slate Magazine and Educating Today, gratitude is a learned behavior. If we want our children to be content we need to teach them gratitude. Of course, it sounds intuitive: adults should teach their children gratitude and model good behavior, but this might be easier said than done. As busy families, we probably take time to teach our kids to say please and thank you and make them help around the house — but how often do we take the time to discuss and reflect on our blessing in life and how grateful we are for the people and things in it… especially in front of our children?
Thanksgiving Crafts That Emphasize Thankfulness
Traditions and family rituals can reinforce the grateful behaviors parents desire. With this idea in mind, I created a printable dry-erase board that you can use to trigger discussions and emphasize thankfulness in your kids. We're using them every day during the holiday season. They've already made for some interesting family dinner discussions.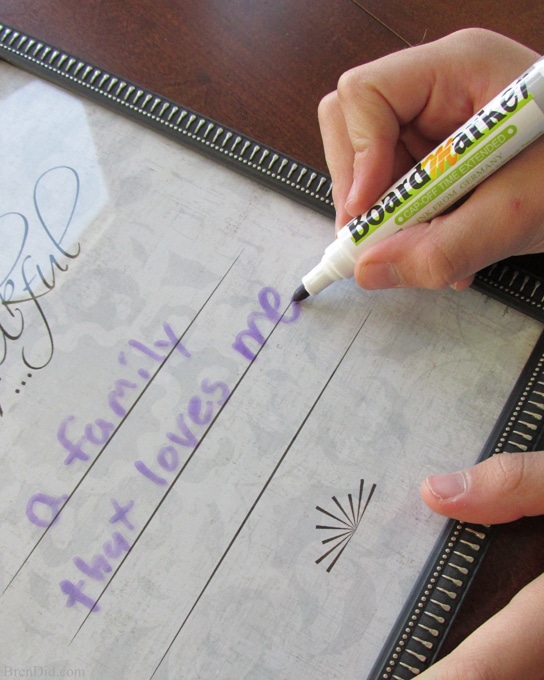 Free Printable Thanksgiving Craft
Use these free printables to create "I Am Thankful" boards with your family. It's a very easy Thanksgiving craft for kids:
Print out your favorite design on scrapbook paper or colored paper
Place the print into an 8×10 frame. (The glass or clear plastic of the frame acts as a dry-erase board so you can write a new thought on the boards each day)
Make sure to use a dry-erase marker!
Easy Kid's Craft
Our kids had a great time choosing the perfect scrapbook paper and design for the boards. We used 8×10 frames we had around the house (and a few new ones from Dollar Tree). Then, to make the frames more personal, we used washi tape, twine, and paper to make tiny banners and flags to decorate the edges.
Try making (and using) these I Am Thankful boards with your children this holiday season. I have included three printable designs that you can simply print on your choice of paper and pop into a frame:
PLUS three printable designs with extra space at the top border for adding your own extra Thanksgiving decorations:
The design possibilities are endless!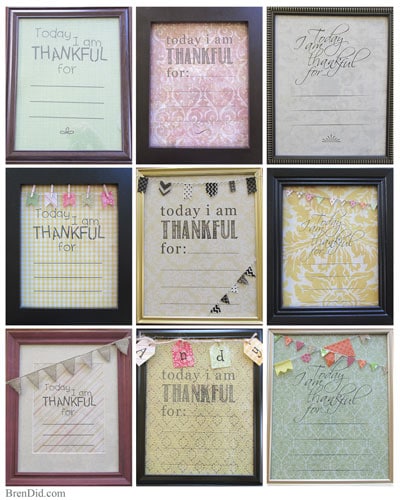 How to Download the Printables
Get your favorite design HERE (a ZIP file will download with all the designs.)
| | | |
| --- | --- | --- |
| Fancy Printable with Starburst | Bold Printable with Swirl | Cutie Printable with Finale |
| Fancy Printable to Decorate | Bold Printable to Decorate | Cutie Printable to Decorate |
More Thanksgiving Crafts
Kids love my Thanksgiving cootie catchers that help them express gratitude.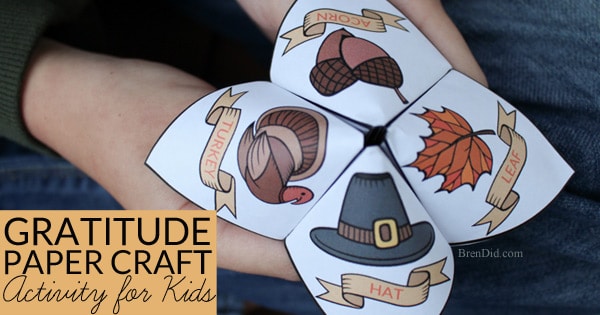 Check out my PBK Inspired Give Thanks Glitter Banner for an easy Thanksgiving craft that looks great hanging with your gratitude boards.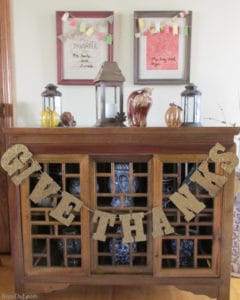 Like my free printables and easy crafts? Sign up for my newsletter below and never miss a thing!