Looking for a way to make crispy delicious bacon without standing over a hot, sputtering frying pan? Try making perfect turkey bacon in the oven. It's easy and the results are delicious! (Works with pork bacon, too!)
Healthier Bacon
Several years ago I switched to turkey substitutes for many of our favorites processed meats: ham, bacon and pepperoni.
My family has a history of heart problems and high cholesterol, so I decided to get the kids adjust to these lower calories choices early in life. 
Unfortunately I encountered one HUGE problem…
Cooking turkey bacon in the skillet never produced the crispy bacon that my family loves
Bacon + Oven = Perfection
I began experimenting and found out that baking turkey bacon (or pork bacon) produces a superior bacon experience.
It is crispy and delicious. The bacon cooks equally without much attention!
PLUS
It is easier and quicker than making bacon in a skillet and it saves my hands and stove top from all those tiny bacon grease explosions.
More Easy Breakfast Ideas
Your family will also love these easy Ham, Egg and Cheese Breakfast Muffins. You can make them with ham, sausage or bacon!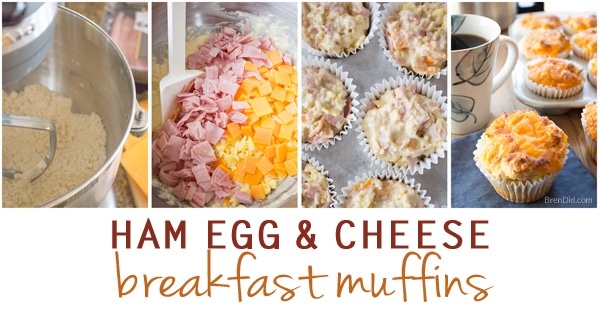 How to Make Turkey Bacon in the Oven
Here's how to make PEFECT bacon in the oven:
Ingredients
1 package turkey bacon
1 cookie sheet
Foil
Directions
Preheat oven to 400° degrees.
Line your cookie sheet with foil for easy cleanup.
Arrange bacon in a single layer on the baking sheet. It is okay for edges to overlap.
Bake for 10-15 minutes then flip the bacon over (flipping the bacon is not completely necessary but makes the bacon crispier).
Bake for 10-15 minutes or until the bacon reaches your desired level of crispiness.
Tips for Baking Bacon
Watch the bacon closely the first time you bake it to make sure it reaches your desired level of crispness. Note the amount of time it takes you'll get perfect bacon from the oven forever!
Make pork bacon in the oven: Place a baked good cooling rack on top of the foil lined cookie sheet then lay the pork bacon on the rack. This keeps the bacon out of the grease that drips onto the cookie sheet when baking fatty pork bacon.
Like my easy recipes? Sign up for my free newsletter below and never miss a thing! 

Subscribe to the Bren Did Newsletter to Get Access