Looking for a great smelling all-natural cleaner? Look no further than your kitchen! These 15 effective lemon cleaning products use lemons or lemon juice to clean your home so you can say good bye to harsh chemicals and say hello to green cleaning.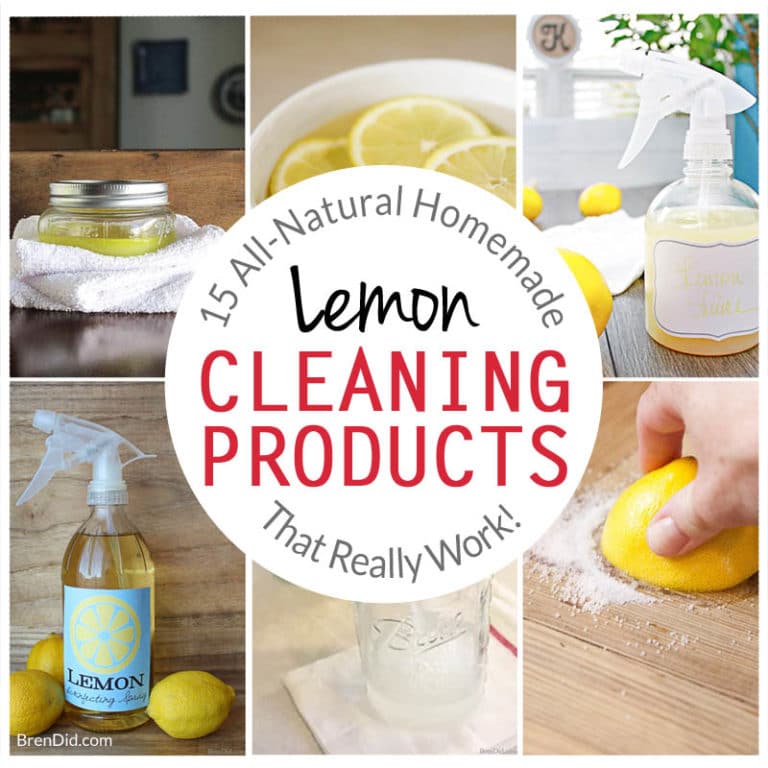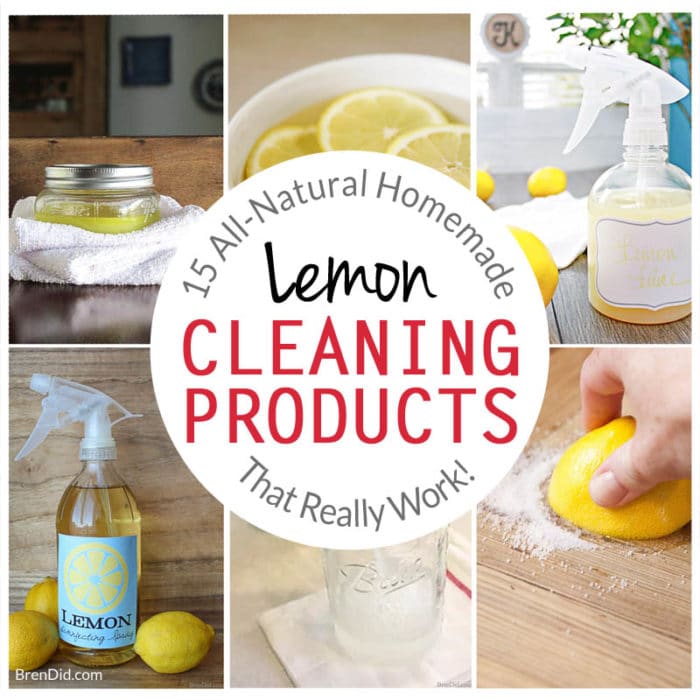 Green cleaning is a safe and healthy way to get your home sparkling clean… if you know the correct ingredient combinations to use. I've compiled this list of the most effective lemon cleaning tutorials to help you clean and disinfect naturally.
The best part? These recipes for lemon cleaning products can all be made with basic ingredients you probably have in your kitchen, no essential oils needed. Grab a few lemons and get cleaning!
Cleaning with Lemons
Lemons are a great green cleaning ingredient because they naturally contain:
Citric Acid – a mild acid that fights water spots and hard water film
D-Limonene – a powerful degreaser and solvent
Lemon Oil – a uplifting natural fragrance and antibacterial disinfectant

Don't Neutralize Lemon's Cleaning Power
The acidity of lemons is key to their all-natural cleaning power.
Unfortunately, many great cleaning recipes combine lemons or lemon juice with alkaline ingredients such as baking soda, washing soda or Castile soap. These green cleaning no-nos neutralize the cleaning power of both ingredients and can actually make your LESS clean!
Effective Lemon Cleaning Products
These 15 lemon cleaning products use lemons and other green ingredients in combinations that clean great:
Naturally Clean, Deodorize and Condition Wood Cutting Boards – Lemons perfect for cleaning cutting boards. They clean and disinfect PLUS you never have to worry about contaminating food with dangerous chemicals. Get the full tutorial from The Kitchn.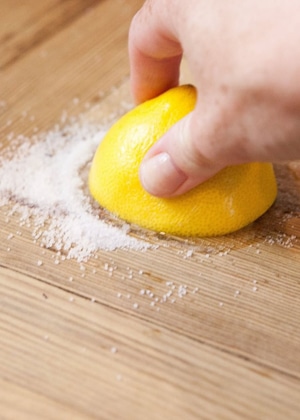 All- Natural Furniture Polish – Lemon juice, olive oil, and white vinegar make a great cleaning staple that can be used to dust, polish wooden furniture, clean stainless steel, remove sticky labels, and more. Get the full tutorial from Bren Did.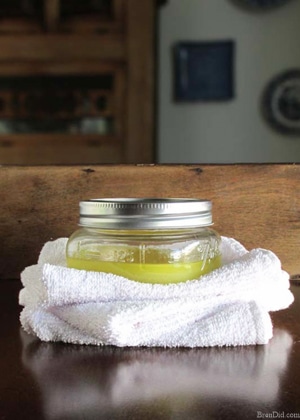 All-Natural Bleach Substitute – This homemade bleach recipe is great for for naturally removing stains, cleaning your tub and shower, and disinfecting counter tops. Get the full tutorial from One Good Thing by Jillee.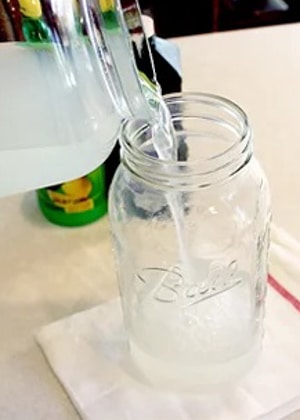 DIY Garbage Disposal Refresher – Kitchen sink smells? These homemade disposal refreshers cost pennies to make and pack a serious deodorizing punch! Get the full tutorial from Pop Sugar.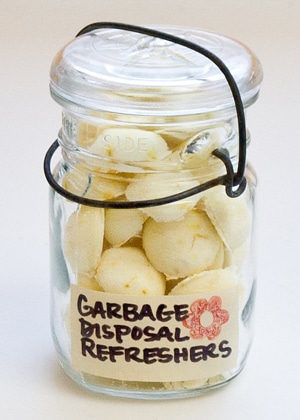 Lemon Infused Disinfectant Spray Cleaner – This all-purpose disinfectant spray is a great surface cleaner that helps protect from germs during cold and flu season. It can also be used to clean cutting boards and kitchen counters while cooking. Get the full tutorial from Bren Did.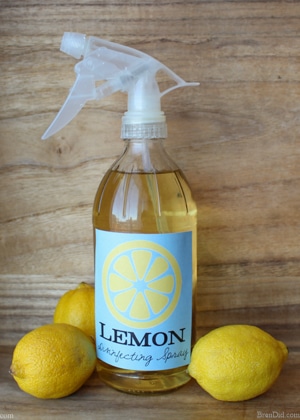 Fresh Lemon Microwave Cleaner – This great DIY tutorial will get your microwave fresh smelling and spotless! It also leaves the kitchen smelling heavenly. Get the full tutorial from Simply Stacie.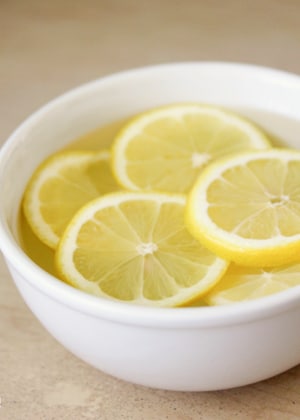 Natural Laundry Stain Remover – This all-natural cleaner can get rid of nasty yellow underarm stains and more. Try it on your clothes. Get the full tutorial from Mom 4 Real.
Fresh Lemon Bathroom Scrub – Did you know that a lemon and salt is all you need to remove hard water stains, soap scum and more? Get the full tutorial from Life With the Littlers.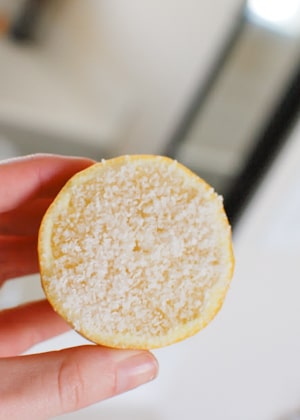 Lemon Infused Vinegar for Cleaning – Vinegar is a great green cleaner, but it smells like… well… vinegar! Use lemon peels to make this simple vinegar cleaner that smells great and cleans even better.  Get the full tutorial from Bren Did.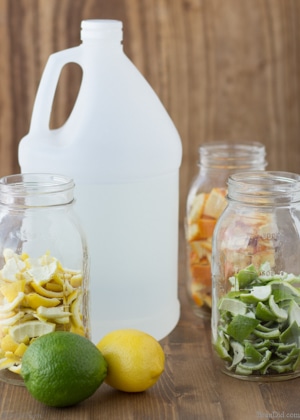 Reusable Lemon Dust Cloths – Lemon peels are the star ingredient in these household cleaning cloths that leave wooden furniture shiny and your home smelling fresh. Plus you can use them over and over again.  Get the full tutorial from Apartment Therapy.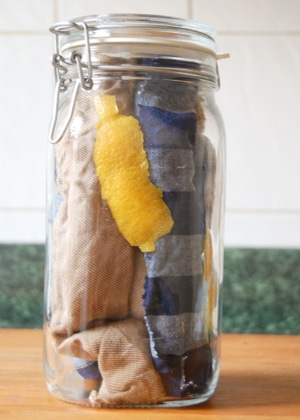 Natural Lemon Metal Polish – This simple metal cleaning hack uses lemon to get copper and brass gleaming. Get the copper cleaning tutorial from Martha Stewart and the brass cleaning tutorial from Apartment Therapy.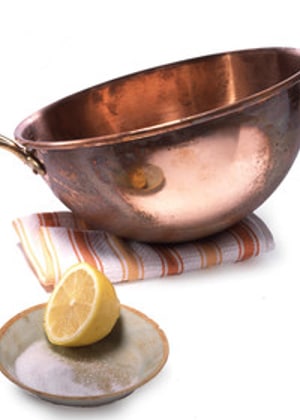 Lemon Plastic Stain Remover – Food storage containers can harbor stains and smell. Use lemons to naturally remove the odors and discoloration. Get the full tutorial from Real Simple.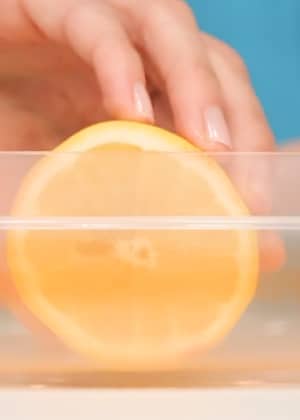 Fresh Lemon Homemade Dishwasher Detergent – This all-natural dishwasher detergent uses just real lemons, salt and vinegar to make liquid detergent that is great at removing water spots. Get the full tutorial from Bren Did.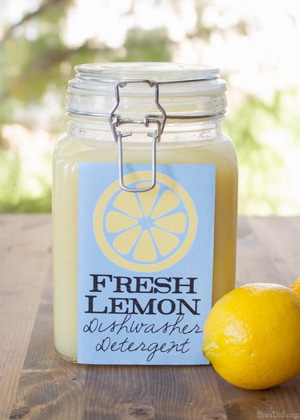 Easy Citrus and Borax Toilet Cleaner – Lemon is a great stain remover and deodorizer. Teaming lemon juice with Borax makes toilet cleaning a cinch. Get the full tutorial from Make It Do.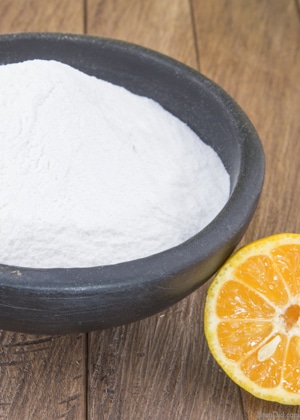 Easy Rust Remover for Metal – This simple and inexpensive cleaning tip helps you remove rust stains from silverware and metal tools with almost no effort. Get the full tutorial from Fabulessly Frugal.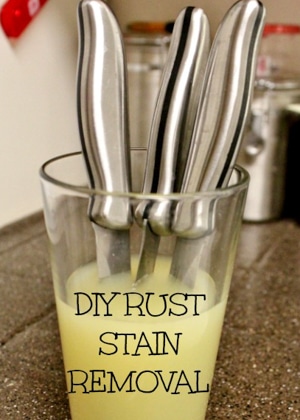 I hope you try cleaning with lemons! These easy lemon cleaners can help you rid your home of harsh man made chemicals and make you a green cleaning pro… all you need is a few pieces of citrus fruit. I love that I don't have to buy a lot of new cleaners or ingredients to clean naturally.
Like my easy green cleaning tips and tricks? Sign up for my free newsletter below and never miss a thing!