Are you a tea lover? You should try making this milk tea recipe for a new tea experience. In Japan milk tea is a common beverage found in vending machines and I enjoy it both hot and cold (Japanese vending machines serve hot and cold drinks, amazing!).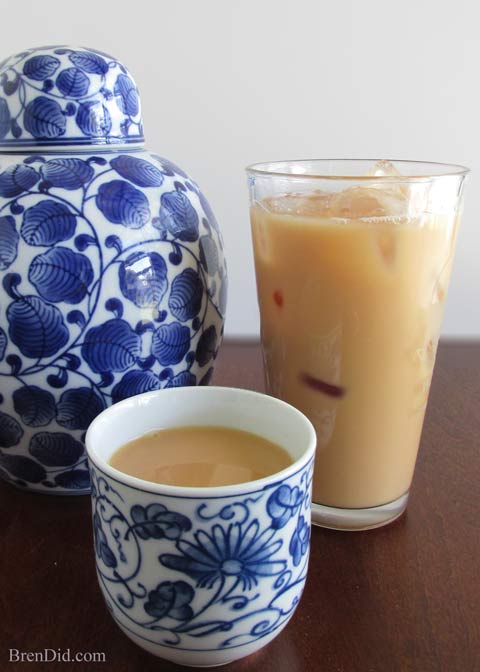 While living in Japan we have traveled to several other countries in the region. I love experiencing all the different cultures. We recently traveled to Hong Kong and had a fabulous trip! Hong Kong is a gorgeous city with lovely museums, temples, mountains and Disneyland (our kids' favorite part of the trip)!  Hong Kong also boasts some of the most plentiful and unique shopping venues I have ever seen. You can go from high end designers to cheap knockoff and street markets in just a few steps. I was very excited to visit Hong Kong because I love ginger jars. They are much more common in the Chinese shops than in Japan. Here's a sample of my purchases, they are just so pretty I had to share!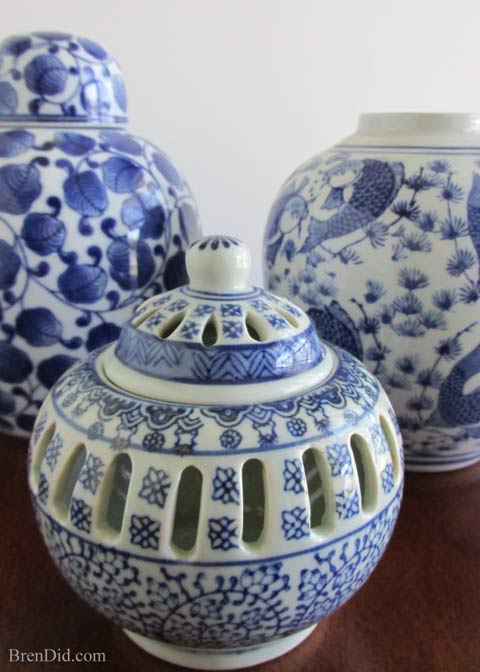 While doing my best to acquire as many gingers jars as would fit in my luggage (yes, I have a problem), we stopped for refreshments and enjoyed Hong Kong Style milk tea. I love tea in most forms: ice tea, sweet tea, hot tea, British style tea, and even an Arnie Palmer (tea with lemonade). Hong Kong stlye milk tea is MUCH sweeter than Japanese milk tea and has a slightly different taste. The reason for the taste difference is that it is made with evaporated milk instead of fresh milk and it contains enough sugar to kill you. Seriously, it might even be sweeter than Southern sweet tea! I hope you try it at least once. It can be served hot or cold, I prefer it cold with lots of ice.
Hot or Iced Hong Kong Style Milk Tea Recipe
Ingredients
1 – 1.5 cups sugar (to taste, I use 1 cup)
2 cups water
6 cups water
5 tea bags (I use P&G Tips)
1 can evaporated milk (regular, low fat or fat free)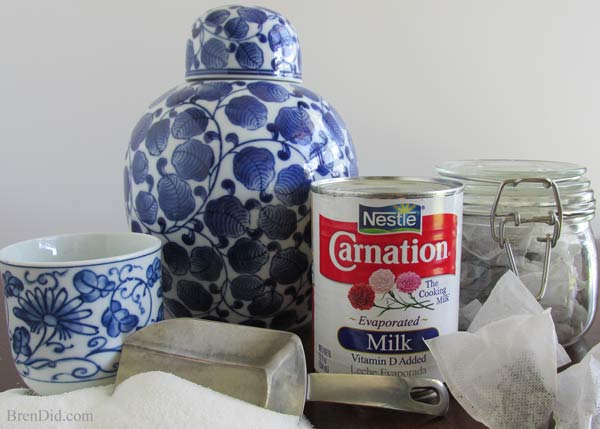 Directions
Bring 2 cups of water and sugar to a boil, stir until sugar is dissolved.
Add 6 cups water, return to boil and add 5 tea bags.
Remove from heat and allow to steep for 10-15 minutes, you want strong tea.
Remove tea bags, squeezing gently to remove all water.
Stir in one can of evaporated milk .
Serve over ice or warm.
Hong Kong Yuanyang (Hot or Iced)
This traditional Hong Kong drink pairs coffee with Hong Kong Style Milk Tea. Translated from Mandarin it means Mandarin Duck (or so I am told, since I unfortunately don't speak Mandarin), a nod to the way ducks come in pairs! Coincidentally this unique beverage has the same name as the maid to the grandmother in the famous Chinese novel Dream of the Red Chamber. (No, I did not remember that little tidbit on my own, I read it on a menu in Hong Kong. However I did read Dream of the Red Chamber in my freshman literature and composition class. I am happy to report that I am now using that information; it only took me 22 years, a trip to Hong Kong, and a random blog post.)
To make Yuanyang you combine roughly 1/3 parts strong coffee with 2/3 milk tea. In Hong Kong the beverage is served hot or cold. I prefer the cold version. Try using my Cold Brewed Coffee concentrate if you like a smooth, strong coffee flavor. You can also use plain brewed coffee.
Ingredients
1/3 cup coffee
2/3 cup Hong Kong Style Milk tea
Directions
Combine and serve hot or over ice.
I hope you try some of my other coffee drinks including Cold Brewed Coffee Lattes and Japanese Style Coffee Jelly. You can even plan a brunch and serve drinks from across the globe!