Want to up your healthy snacking game? Try these easy homemade cheese crackers recipe. Homemade crackers are simple to make from scratcha nd are a great way to eliminate preservatives and unnecessary additives.
For the Love of Crackers
Let just start by stating the obvious: I love snacks!
Tasty, salty, crunchy, savory snack foods are so satisfying and delicious!
I also hate snacks.
Unhealthy, preservative-filled, hydrogenated-oil containing, highly processed, artificially colored snack foods are nutritional disasters!
What's a snack food lover to do? My solution… make my own "junk food"!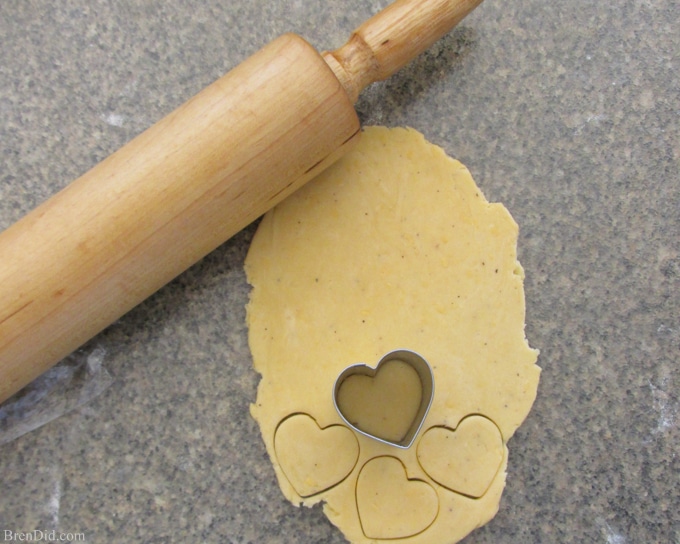 Back to Scratch Cooking
Michael Pollan, author of several bestselling books about healthy eating (my favorite are The Omnivore's Dilemma and In Defense of Food) argues that we can take back control of our food from corporations through one simple process…
Making your own food from scratch!
This means cooking your favorite foods from basic, minimally processed ingredients such as unbleached flour, meat, vegetables and simple canned goods such as tomatoes.
Scratch cooking does not include the use of highly processed ingredients such as cream of mushroom soup or "meal replacement" foods such as boxed meal helpers or prepackaged bags of freezer-to-crock pot entrees.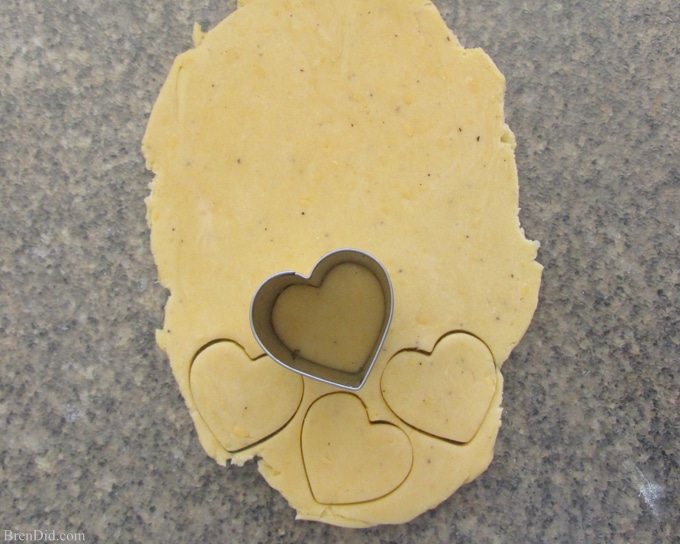 How Many Ingredients?
Let's be honest… prepackaged, processed foods are the norm in most American households. They are so common they are becoming ingredients for other recipes!
One of my food conscious friends loves to point out the ridiculousness of recipes that include highly processed food but are labeled with titles such as Three Ingredient Cookies.
Three Ingredient Berry Cobbler
Here's one example. There's a popular Pinterest recipe called Three Ingredient Berry Cobbler. The recipe ingredients are frozen fruit, white cake mix and diet soda.
That sounds like 3 ingredients but let's count the number of actual number in the recipe:
Frozen mixed berries ingredients: 1) frozen berries
White cake mix ingredients: 1) Sugar, 2) Enriched bleached wheat flour, 3) Partially hydrogenated soybean oil, 4) Propylene glycol mono- and diesters of fats, 5) Mono- and diglycerides, 6) Wheat starch, 7) Sodium bicarbonate, 8) Sodium aluminum phosphate, 9) Dicalcium phosphate, 10) Monocalcium phosphate, 11) Modified food starch, 12) Dextrose, 13) Salt, 14) Polyglycerol esters of fatty acids, 15) Soy lecithin, 16) Natural and artifical flavor, 17) Guar gum, 18) Xanthan gum
Diet citrus soda ingredients: 1)Filtered carbonated water, 2) Natural flavors, 3) Citric acid, 4) Potassium citrate, 5) Potassium benzoate, 6) Aspartame, 7) Acesulfame potassium, 8) Calcium disodium edta
If you've lost count, that's 27 total ingredients in Three Ingredient Berry Cobbler!
And only 6 of the ingredients can be found in my kitchen: frozen berries, flour, sugar, sodium bicarbonate (baking soda), salt, and carbonated water.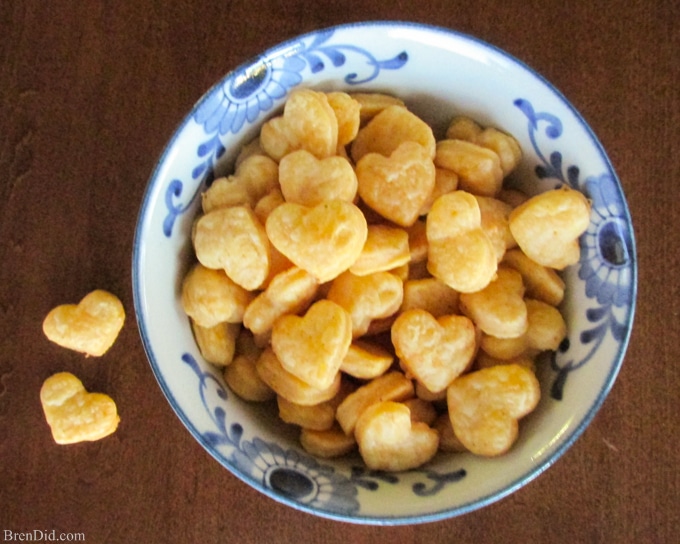 Cooking with Basic Ingredients
Compare this to a popular Pinterest recipe for "from scratch" berry cobbler. It is made from basic, simple ingredients and contains only 7  ingredients: all-purpose flour, sugar, baking powder, milk, butter, salt and berries.
Which do you prefer, 27 ingredients or 7 ingredients?
Somewhere in recent American history we began to see from scratch cooking as being too time consuming and too hard to accomplish on a regular basis.
This is simply not true!
Many from scratch recipes are easy to prepare and many only take a few minutes of hands on time.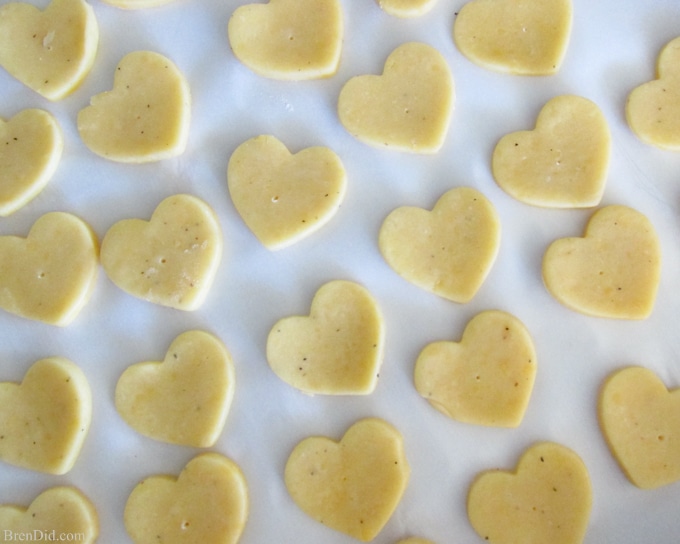 Healthy Eating Through Scratch Cooking
So, to get back to Pollan's argument, by preparing "junk" foods yourself you can instantly make them more healthy! In the case of the berry cobbler, you are eliminating 20 unnecessary ingredients by using the from-scratch recipe.
I'm not suggesting you eat homemade berry cobbler for every meal, but I do think it can be a delicious treat in your regular diet.
Making Cheese Crackers
One highly processed snack food our family loves is cheese crackers.
They come from the grocery store in adorable little goldfish poofs, alphabet tiles, and even superhero shapes.
Unfortunately, they also come with a bunch of ingredients: 1) Enriched flour, 2) Soybean oil with tbhq, 3) White cheddar cheese, 4) Salt, 5) Paprika, 6) Yeast, 7)Baking soda, 8) Paprika oleoresin, 9) Turmeric extract, 10) Annatto extract, 11) Soy lecithin.
I tried making my own chese crackers and discovered that the "from scratch" recipe uses only six basic ingredients that are already in my kitchen: unsalted butter, sharp cheddar cheese, salt, pepper, unbleached flour, and water.
This eliminates 5 unnecessary ingredients!
Bonus: the homemade  cheese cracker recipe only takes a few minutes to prepare and is is SOOOOOO delicious!

Homemade Cheese Crackers Recipe
8 tablespoons unsalted butter, softened
16 ounces sharp cheddar cheese, grated
1 teaspoon salt
1/2 teaspoon black pepper
2 cups all-purpose flour
4 tablespoons water
Get the full directions for homemade cheese crackers below.
Print
Homemade Cheese Crackers Recipe
Author:

Prep Time:

10 minutes

Cook Time:

12 minutes

Total Time:

22 minutes

Yield:

1

0

1

x

Category:

Snack

Method:

Oven

Cuisine:

American
---
Description
Need a healthy snack idea? Try this easy, from scratch homemade cheese crackers recipe from BrenDid. Homemade crackers are easy to make and are an easy way to eliminate preservatives and additives from your diet.
---
8 tablespoons

unsalted butter (softened)

16 ounces

sharp cheddar cheese (grated)

1 teaspoon

salt (omit salt if using salted butter)

1/2 teaspoon

black pepper

2 cups

all-purpose flour

4 tablespoons

water
---
Instructions
Beat together softened butter and cheese with an electric mixer. It will come together to form a soft dough of uniform color.
Once the butter and cheese have been completely combined, add the salt and pepper. Next, add the flour a few tablespoons at a time while mixing at a slow speed. The dough will become very crumbly.
After the flour is fully incorporated, add the water one tablespoon at a time until a pie crust like dough forms, it should not be crumbly but should not be wet. You can add an extra teaspoon or two of water if needed.
Wrap the dough in plastic wrap and chill for 30 minutes.
Preheat the oven to 350 degrees and divide dough into three balls.
Use a rolling pin to roll one ball on a lightly floured surface until it is 1/8 inch thick.
Use a knife to cut the dough into squares or a small cookie cutter to make shaper. Place the crackers close together on a parchment lined baking sheet. Continue to roll and cut the dough until all the crackers are prepared.
Bake the crackers for 12 to 15 minutes, they should be bubbled up, golden brown, and dry to the touch. Remove pans from oven and allow crackers to cool to room temperature before serving.
Store the crackers in your refrigerator in an airtight container for 6-10 days. (Though I doubt they will last that long!)
---
---
Nutrition
Serving Size:

1/10 of batch

Calories:

350
Keywords: homemade cheese crackers, easy cheese crackers
Recipe Card powered by
I hope you try making your own homemade  "junk food". It's satisfying to make your own snack from scratch (not to mention cheesy and delicious). Enjoy!