Hosting a tea party or giving a tea-based gift? These easy tea-bag shaped gift bags are an adorable tea party invitation holder or gift bag. Learn how to make them with this easy tutorial!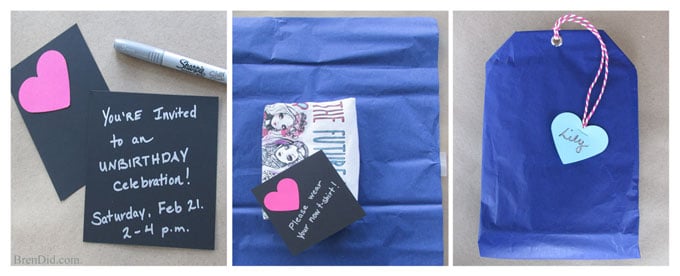 I love paper crafts! With a few easy folds you can transform a piece of paper into something remarkable. I also love tea, so this papercraft tutorial is definitely one of my favorites!
Tea Party Invitation Supplies
1 Sheet of tissue paper per tea bag (rectangle shaped)
Scotch tape
1 Metal grommet or staple per tea bag
Twine or string
Cardstock shapes for tea bag label
Hole punch
Stapler
Tea Party Invitation Directions
1. Lay your tissue paper with the narrow end facing you. Place your invitation or gift in the center of the tissue, toward the top third of the paper. (I'm wrapping a kids size t-shirt and party invitation in my photos. My tissue paper is 16 inches x 24 inches, you can use any size rectangle.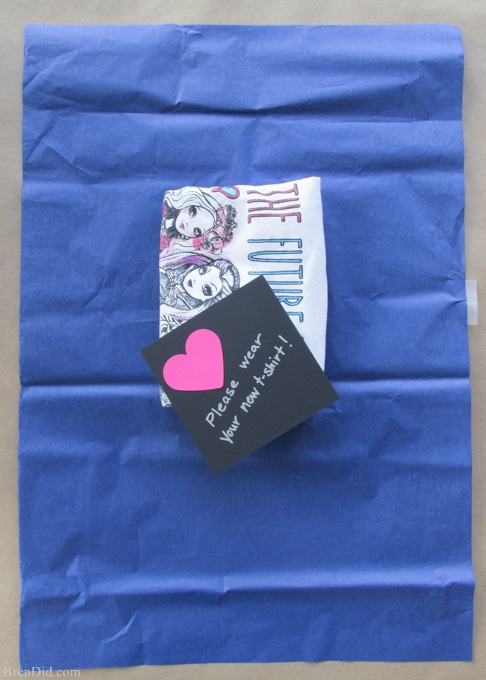 2. Fold each side of the paper in and over your item. Secure with a small piece of tape in the middle.
3. Fold the bottom half of the tissue up so that the top ends meet. You may need to adjust your item, it should slide easily.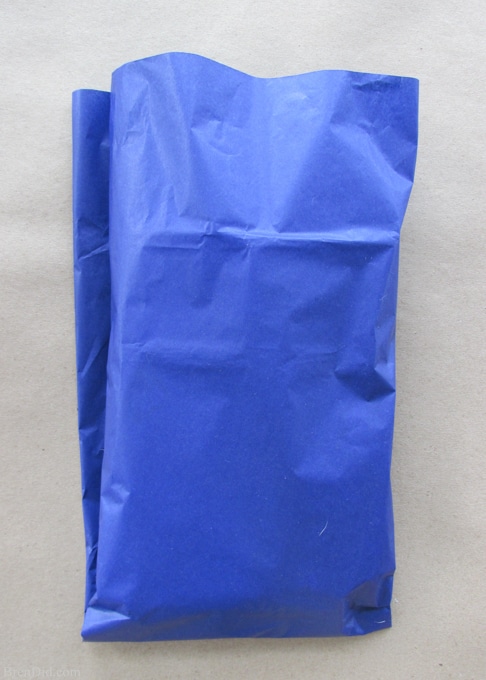 4. Fold the top edges of the tissue into a triangle.
5. Fold the top of the triangle down once. You now have a teabag shape! Punch a hole through all the layers with a hole punch or staple through all the layers.
6. If using a hole punch, use a grommet and grommet press to seal the hole.
7. Attach a piece of twine through the hole or secure it to the top of the teabag with a staple.
8. Sandwich the end of the twine between two small pieces of cardstock and staple. (I used hearts in the photos, you can use small rectangles to make it look more like a tea bag.)
You now have an adorable DIY tea bag! Mine is large,  approximately 6.5 inches x 9.5 inches. You can easily adapt the pattern to make smaller or larger tea bags, simply use different sizes of tissue paper (just remember they have to be rectangles.
Learn more about my tea party invitations and party here!