Bunny tails are such sweet little balls of fluff.  Let's face it, Peter Rabbit just wouldn't be as cute without his little white tail. Your Easter table setting will also look adorable with these fluffy pom pom tails. They dress up any napkins for Easter and look great with any dishes.
This easy Easter Bunny Tails Napkin Ring DIY will add whimsy to your Easter decor for just a few cents each.
This post uses affiliate links. They don't cost you a thing and help us bring you creative projects. Read more in Policies & Disclosures.
I love creating my own versions of crafts and table decor I see in catalogs. This year I am making PB Inspired Easter Bunnies banners and PB Inspired Easter Bunny Napkin Rings. I also decided to use the minky pom pom bunny tails from my banners to dress up plain burlap napkin rings.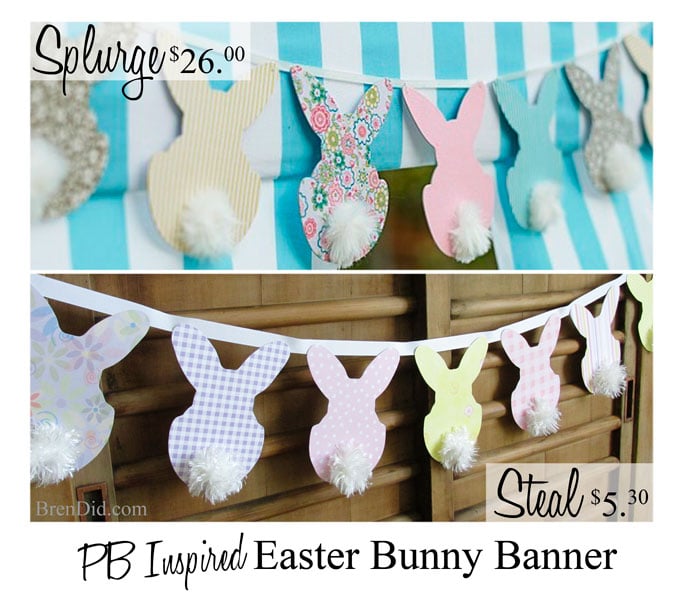 Easter Bunny Tails Napkin Ring Supplies
Easter Bunny Tails Napkin Ring Directions
1. Cut a 1 inch section of tube for each napkin ring.
2. Cut a 3×6 inch piece of ironed burlap to wrap around the cardboard ring. (You should measure your ring to make sure this size will cover it completely before cutting).
3. Use small dots of hot glue to secure the burlap to the cardboard.  Do not use too much, you do not want glue to ooze through the loose weave of the fabric.
4. Fold the end under and glue to finish the edge before gluing down.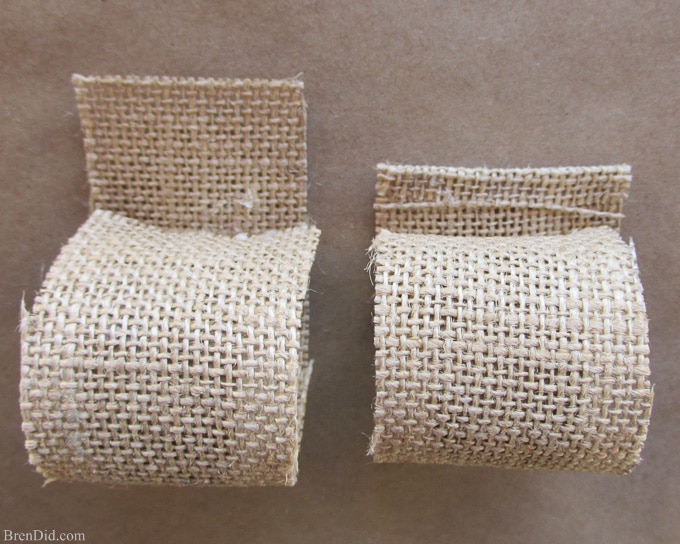 5. Fold the edges of the burlap inside the ring and secure with hot glue.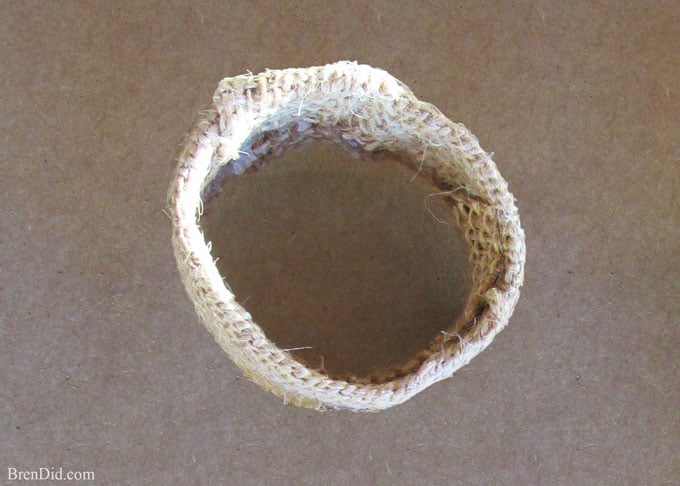 6. Make a minky pom pom for each napkin ring (full instructions here).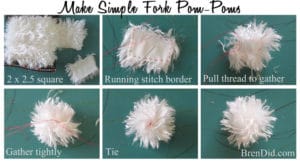 You can also use easy yarn pom poms, you can find the direction in my Thanksgiving Turkey Pom Pom post.
7. Glue the pom poms to the napkin rings.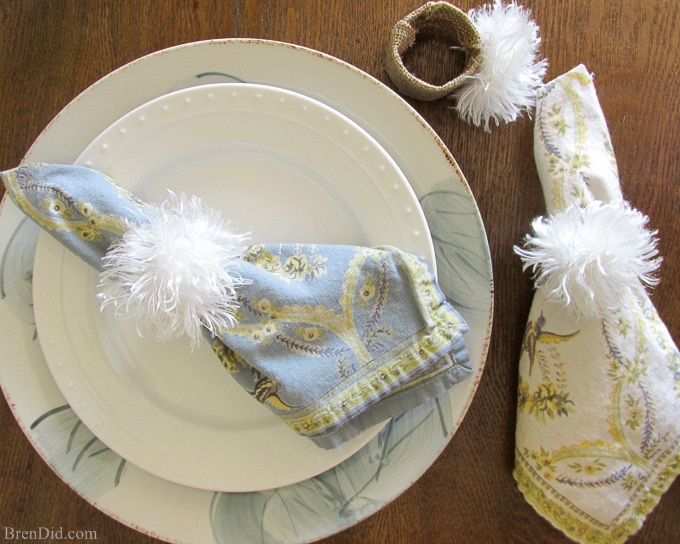 Enjoy your new Easter napkin rings! They look adorable mixed with my PB Inspired Easter Bunny Napkin Rings.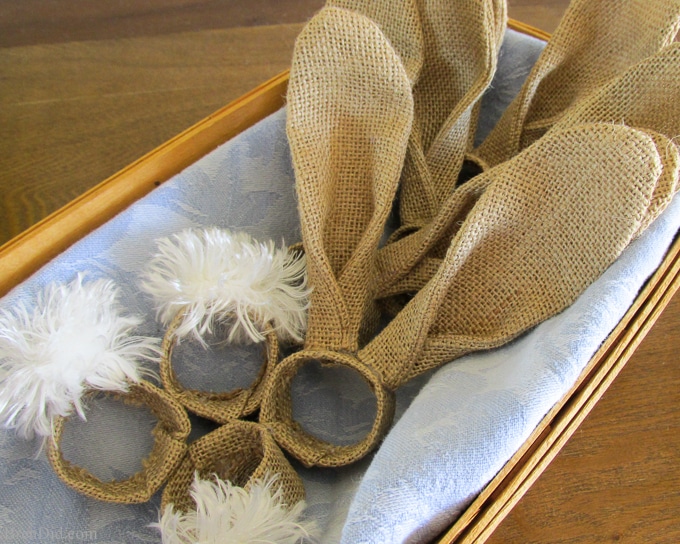 See more of my Knock Off Decor and have a great Easter!